Home > Blog Posts > 10 Ways to Beat the Heat this Summer While the World is Getting Hotter
10 Ways to Beat the Heat this Summer While the World is Getting Hotter
December 19, 2019

●

7 minute read

●
Authoritative Source
Daniel Wessels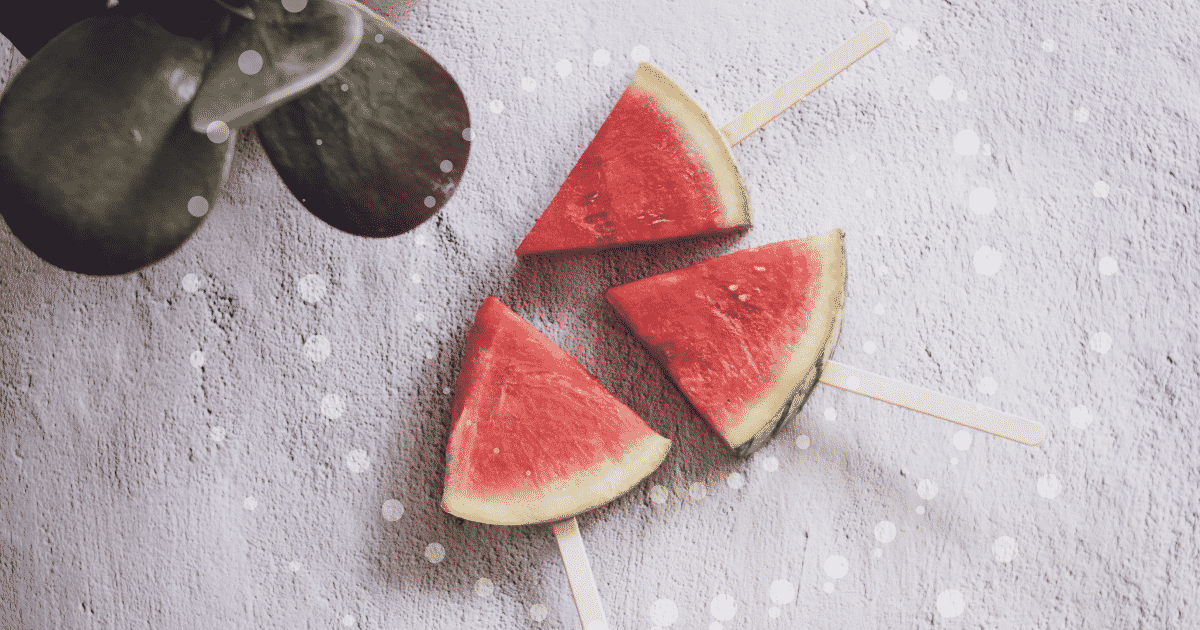 Summer has arrived:
If you've been looking for ways to beat the heat this summer, then you've come to the right place! As another year comes to a close, Australians are settling in for what will undoubtedly be another scorching hot summer. Here at Jacaranda, we've done the hard research to determine just how you can keep cool this blistering holiday season. Before we get into our top tips on how to beat the heat in summer, we want to talk about why are summers getting hotter.

2018 Summer hottest on record
It's time to stop asking yourself 'is Australia getting hotter' and be the person at the party with the facts. Australia is getting hotter, and most science articles will confirm this. Undoubtedly, Australian summers are getting hotter and so are our winters.

In fact, last year was our warmest summer on record, with temps rising to about 2.1 degrees above average. To put that in perspective, the previous record was set in the summer of 2012-13, which saw temps rise by 1.28 degrees.

This kind of increase may seem marginal, but it had an impact. Worsening drought, flooding, bushfires, and heatwaves capped a summer of damaging extremes. It was also notably drier, with total summer rainfall around 30% below average, the lowest it's been since the early 80s!
Why is the world getting hotter?
The increased frequency of heat records in Australia, like most of the world's rising temperatures, have been linked to climate change. The phenomenon of 'climate change' refers broadly to the warming of the earth's atmosphere and oceans.

While the earth's climate has undergone changes throughout history, the current warming trend is significant because it's proceeding at an unprecedented rate. According to scientists, these changes are being caused by extra heat in the climate system from increased greenhouse gasses. Human expansion, mainly burning fossil fuels (coal, oil and natural gas), agriculture and land clearing are believed to have contributed to this increase.

For more information on climate change, refer to the Australian Government and NASA resources.

10 Ways to Beat the Heat
With summers only set to get hotter, you may now be wondering how you can beat the heat and keep your climate footprint small. When it comes to beating the heat, one of our first instincts can be to crank the air conditioning. The trouble is air conditioning units are generally quite harmful to the environment. Although the impacts of climate change may seem impossible to avoid, you can still do your part to help the environment and keep cool this summer!

So, if you're looking for ways to cool off in the summer and keep your environmental impact down, here are our top 10 recommendations:

1. Plan your day
If you're looking for ways to beat the heat, time of day has a significant impact on temperature. When the sun is highest (usually around lunch), it burns hardest. So, before the sun rises and after the sun sets, make the most of your few hours of cooler weather. Early in the morning is often the best time to water plants in the summer heat and get all your outdoor activities done. It can be a struggle to get out of bed, but planning ahead can help you avoid strenuous exercise during the hottest times.

2. Avoid using your oven
In summer, it is common to think about what can cool you down and which foods to avoid in the heat, especially ones that require an oven. Ovens churn through your power and will make any room warm long after they've been turned off. Besides, when you're sweltering the last thing you want to eat is a big helping of piping hot food.

3. Look out for your furry friends
Long or short haired – most dogs can be active in the summer without overheating, so long as they have plenty of access to water and shade. That said, certain breeds are bred for colder climates, and you should still keep an eye out for your dogs in the summer heat.

If you're wondering how to cool down a dog in the summer heat, simple things like mini dog pools, frozen treats, and shaded sleep areas are great. Being smart about the time you take your dog for a walk is essential to keeping your furry friend cool during Australia's summer. It's also a good idea to take water for your dog whenever you go out on walks.
4. Utilise your windows
When it comes to ways to beat the heat, optimising your windows is a big one. It's one thing to open up your house to let in a breeze, but sometimes opening all your windows can just make it hotter.

So, if you're wondering how to cool down a room in summer, there are two key tricks you can try with your windows. First, you could invest in some insulated drapes to help you keep the sun out when you close your windows during the day. Alternatively, if you still want to enjoy some airflow during the day, try hanging a damp towel in front of a window. This will cool the air blowing into your home, like a natural air conditioning unit!

5. Drink up!
Staying hydrated is one of the most obvious ways to beat the heat. Replacing fluids is essential for keeping cool as our body temperature rises when we're dehydrated. In summer you're likely to sweat – a lot. So you must replace the fluids you lose when you sweat by drinking plenty of water. If the water is not your favourite, then you can try adding fruits to your H2O or stay hydrated with other tasty beverages.

If you're a coffee or tea lover, you don't necessarily have to give up your favourite hot beverage either. According to research, hot drinks can help cool you down in dry heat when you're wearing thin clothing. So if you've ever wondered 'do hot drinks cool you down in the summer?` The answer is technically yes, but only in specific conditions!

6. Workout in the water!
There's no better way to beat the heat than by getting into the water! So, why not kill two birds with one stone and make it your workout?

In the summertime finding the motivation to workout in the heat can be a struggle. Yet with all this sunny weather comes a season of watersports to help you stay active. Between swimming, surfing, wakeboarding, kayaking and more – you're spoilt for choice!

7. Keep your meals light
Eating can be hot work! So, beat the heat by staying away from big portions of heavy foods at mealtime. Eating lighter foods like salads or fruit will help you keep cool because they won't overheat your digestive system. Many fruits and vegetables are also water-rich, which means they'll also help you stay hydrated. It's a win-win!

8. Eat spicy foods
It may seem counterintuitive to eat hot meals when you're looking for ways to beat the heat, we know! However, some of the hottest countries in the world boast the spiciest dishes. We all know that sweating helps to cool you down, right? Well, a spicy meal makes you sweat without raising your body temperature. So, why not give your spice tolerance a boost this summer?

9. Chill your head, knees and toes
It may be a little inconvenient, but this is one of the best ways to beat the heat when you're relaxing on the weekend! The most efficient way to regulate your body temperature – hot or cold – is to focus on your head and feet. These are the places you lose heat most quickly, so if you're trying to cool down, target these areas to give your body a helping hand. A refreshing foot bath at the end of the day or a wet washer for your head can work wonders. Ice packs on the backs of your knees can also be a godsend on, particularly humid nights!

10. Shower before bed
Whether you're a night-time or morning shower person, taking a quick cold shower before bed can help you sleep comfortably on hot nights. Hop into bed when your skin's still a little damp and enjoy a restful night's sleep!

Keep Reading
Enjoyed reading our top recommended ways to beat the heat? Want to learn more useful tips? Jacaranda Finance is an online lender offering everyday Aussies a fair go at finance. Check out our blog for the latest in money and lifestyle scoops or click here to learn more about what we do.
Whether it's tips on cooling your house down without aircon or saving money on family vacations – we've got the insights!