Home > Blog Posts > How To Save Energy This Winter By Weatherproofing Your Home
How To Save Energy This Winter By Weatherproofing Your Home
June 28, 2019

●

6 minute read

●
Authoritative Source
Daniel Wessels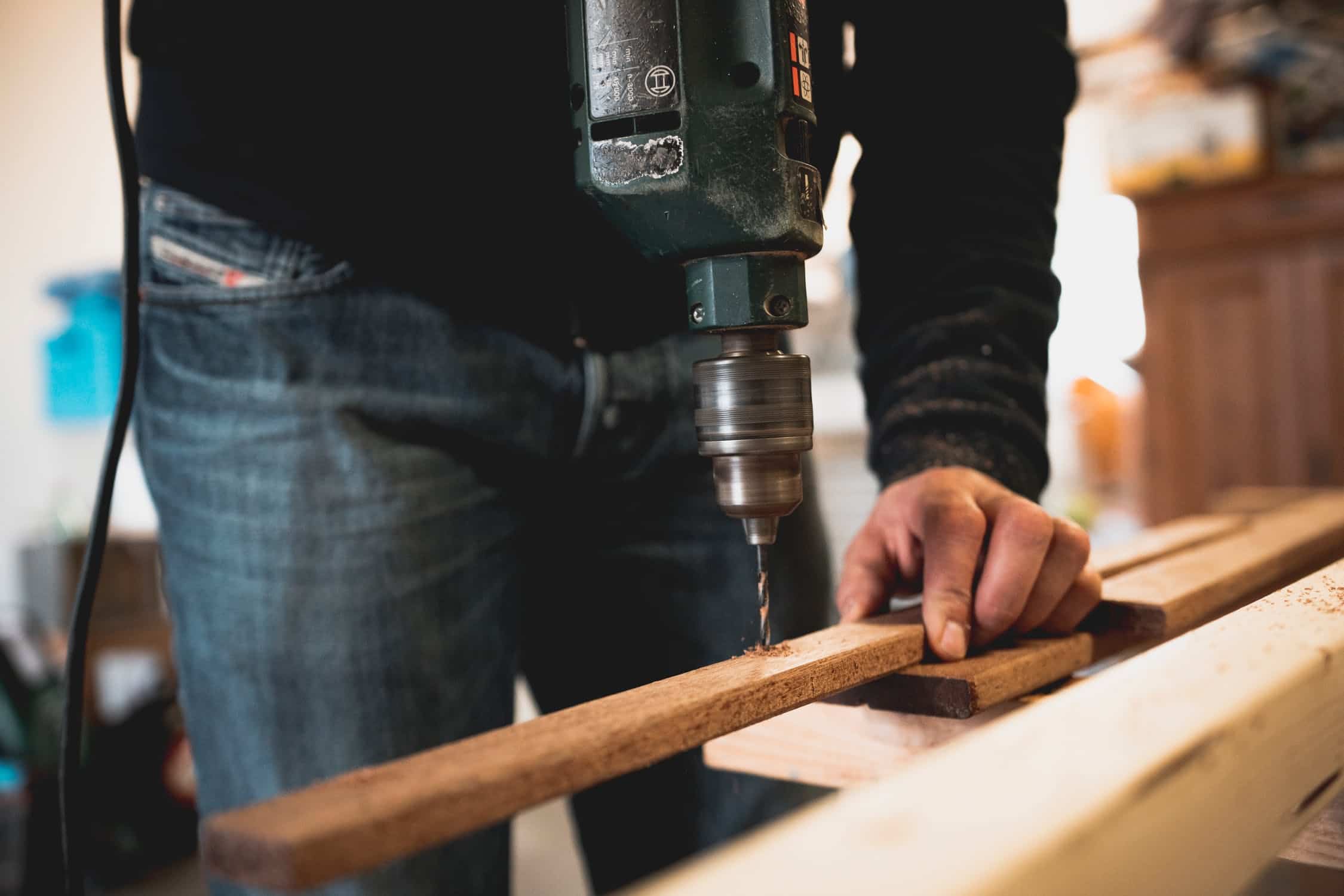 Winter is here and if you're feeling the sting of higher energy bills from your heating it may be time to look at weatherproofing your home. In Australia, energy use and sustainability are growing concerns. Something as simple as sealing your home against air leakage can increase your comfort all the while reducing your energy bills and carbon emissions by as much as 25%.
As is often the case, when you ignore small and mundane maintenance issues like cleaning the gutters or fixing the roof – the cost is bound to add up over time. Incorporating 'passive design' into your home and taking care of these menial tasks is the best way to weatherproof your home for the winter. But where to start?
Passive Design
First off, what is passive design? Essentially, passive design is where you take advantage of the climate to maintain a comfortable temperature range in the home, minimising the need for mechanical heating and cooling. You really cannot overstate the importance of passive design. With some substantial renovations to your home, you can upgrade thermal comfort and save yourself considerable money long-term car loans.
If you're looking to add some passive design to your home layout, things to consider with the renovations include:
Shading
Passive solar heating
Passive cooling
Insulation
Thermal mass
Glazing
Skylights
For more information, we recommend checking out the government's Your Home website. It's a great source for all you need to know about effective passive design loan on centrelink.
Weatherproofing Your Home
Passive design is a large-scale solution for weatherproofing your home, but there are plenty of maintenance tasks you could do that will also be effective in keeping you toasty this winter. Here are our top tips for simple changes you could make to your home to stay warm without wasting money on heating.
Clear Your Gutters
It's never a fun task and that's why it's so easy to leave it until things get dire. That said, ridding your drains and gutters of build up is one of the quickest ways to weatherproof your house. Clean gutters prevent your home from incurring more costly damage like cracked foundations and leaky roofs. As things get frosty this winter, drains can clog up faster than you know it so take the time to get down and dirty or consider investing in gutter guards.
Check Your Roof for Leaks
No matter the season, no one wants a leaky roof – but in winter especially, the last thing you want is for your roof to cave in from rotted timbers. During the colder months, we need our roofs to be watertight to ensure we don't lose any precious heat. Get a professional in to assess your roof for leaks and ensure you don't have to pay the price for leniency should a storm roll through this season.
Seal Large Gaps
Gaps around windows and door frames are the perfect means for heat loss. 15 to 25% of winter heat loss in buildings stems from air leakage. That's a lot, especially if you're pumping the heater in an attempt to warm things up. By sealing large gaps around your windows and doors you'll ensure no heat can escape and also prevent water damage (which is also a very costly problem to fix). Added bonus – this tip is also great for when summer rolls in and you want to keep cool air inside!
Protect Your Timber Windows
If you have timber windows it's a good idea to make sure they're properly painted and still in good condition. When neglected for long periods of time, timber can split as the weather wears it down. This creates moisture issues and can lead to expensive repairs, so spending a little money to ensure your timber is protected is well-worth it. Strong, sealed timber windows will also help you to keep any unpleasant chills or draughts from running through the house during those cold winter months.
Look Out for Mould
Wintry weather can contribute to mould and rising damp around the home, so keep an eye out for any build up in areas like the bathroom ceiling or cupboard corners. Places that are usually dark and dank are breeding grounds for mould and it can pop up faster than you know it. Prolonged exposure to mould can have profound effects on your health and if the stuff gets into your gyprock you might have to replace the whole thing. Protect your health and home by paying attention to these problem areas and if you spot any cases beyond your ability to clean, contact a professional before it gets worse.
Boost Your Sub-Floor Ventilation
Sub-floor areas like joists and bearings can rot with moisture, leading mould or termites. In the dampness of winter, sub-floor ventilation problems will worsen if they have not been adequately addressed. Check your house for any signs of water leaking through, if you can see water sitting in the house then it can go straight through the walls and damage the overall structure of the house. If you spot any problem areas then you will have to get an expert's opinion immediately.
Improve Your Insulation (if it needs it)
There's only so much your home can do to keep the winter weather at bay if it is not well insulated. Restricting and controlling the moisture level in your property all comes down to how well insulated and ventilated your roof is. Without the right insulation, your home will be too warm in the summer and too cold in the winter which is definitely bound to drive those energy bills up. If you're unsure what state your insulation is in, the best thing you can do is get some expert advice. Investing in a professionals help now could save you considerable cash down the track.
Paint Your House
Over time, the exterior of your home is battered with a range of weather conditions – rain, wind, and sun. All this exposure will definitely leave its mark and wear through your paint over time. To protect one of your biggest financial assets, give your home a fresh coat of paint this winter! Painting can help prevent water damage and moisture problems popping up (which as you know is very common in these colder months). If you have a brick home, filling loose areas or large cracks and holes will also prevent any mould or mildew issues arising.
Home Improvement Loans
If you're looking to upgrade your home this winter but don't have the funds to properly weatherproof it, Jacaranda Finance may have the solution! Our personal loans can be used for your home improvement needs, with complete freedom in how you choose to spend the money. Jacaranda offers unsecured loans from $300 to $2,000 and secured loans from $2,100 to $10,000. We understand how costly and confusing it can be to make alterations to your home, so take away the financial hassle with one of our home improvement loans.
Apply Now!
Spend your time concentrating on the important things! With Jacaranda Finance you don't have to waste hours filling out multiple forms or queuing at the bank. Instead, weatherproofing your home can be a breeze by applying for one of our online personal loans.
Our loan application process has been designed to be as simple and quick as possible. So, it should be plain sailing from the start of your application to when you actually receive the funds in your account.
Scroll up now and once you've hit 'submit' on your form, our team will get to work processing your application. If your loan is approved during normal AEST business trading hours, you could even expect to have the money in your account within 24-hours (depending on bank transfer times).
So, what are you waiting for? Apply for a home improvement loan today!
Want more? Discover what foods are holding back your diet.