Home > Blog Posts > What Your Credit Score Says About You (And How To Maintain A Good One)
What Your Credit Score Says About You (And How To Maintain A Good One)
May 11, 2018

●

9 minute read

●
Authoritative Source
Jacaranda Team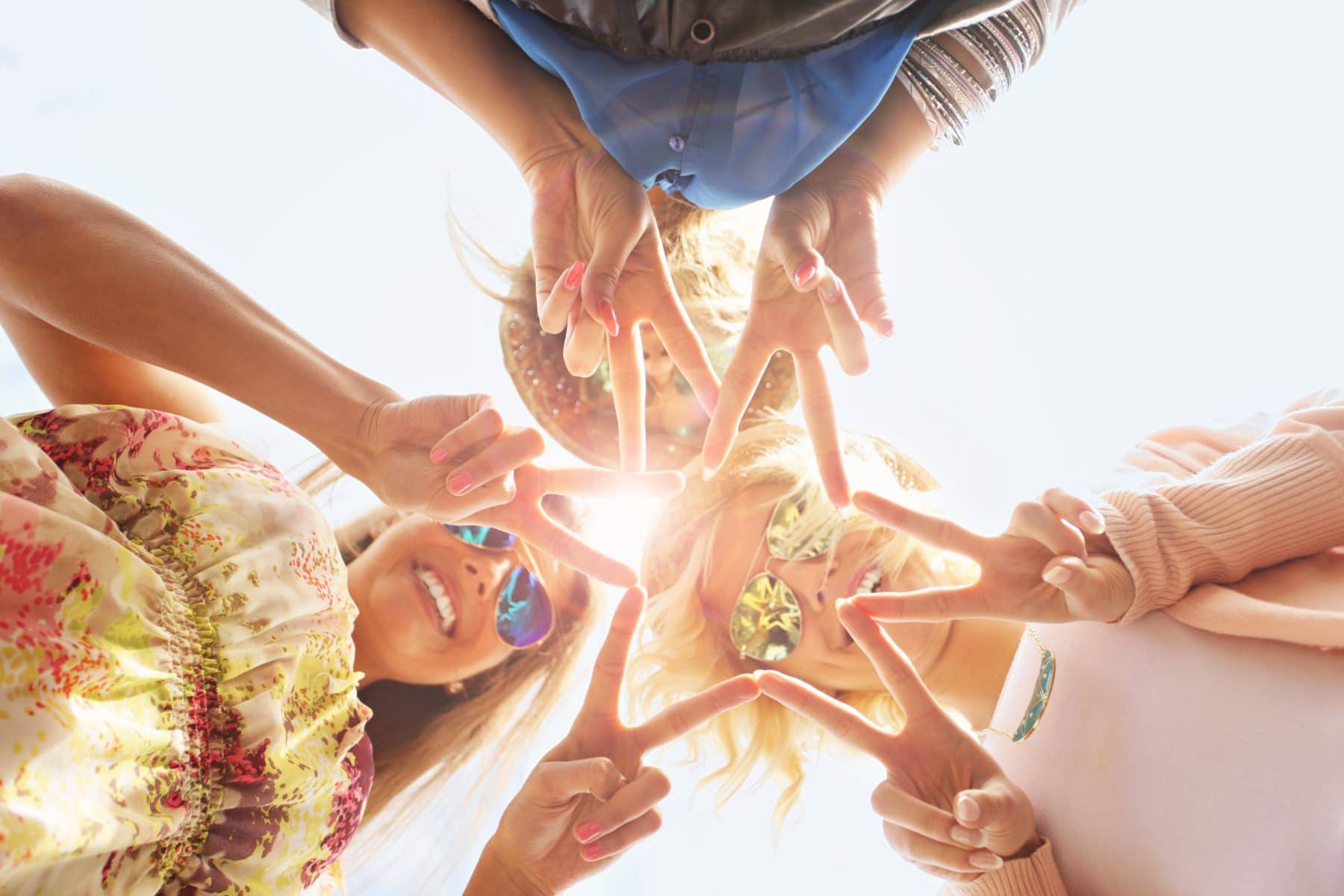 A credit score is something that we all have, know about and use regularly when borrowing or applying for credit, loans or finance. However, many of us don't really know what our credit score means. We know that it helps us gain access to credit. We know it helps lenders understand how responsible we will be with credit. And we know that the higher the score you have, the better. So, we essentially know the what of a credit score but do we really know the why?
Why does it give us access to credit? Why does it let lenders know if we're responsible? And why is it better to have a high credit score? If, like so many Australians, you're also unsure of the why of a credit score, stay tuned. We're going to do our best to explain it!
What is a credit score?
In a nutshell, your credit score is a number that relates to how reliable you are as a credit borrower. Banks and lenders use your credit score to decide your level of risk. The score itself is a number between 0 and 1,200. It summarises the information on your credit report at that point in time.
Every time you apply for credit whether you get declined or approved for credit, or default on a credit contract, it shows on your credit report. The only way to start building your credit file is by applying for credit initially. Whether it be your first credit card or loan, a phone contract or even your first rental lease contract, your credit file will start as soon as your borrowing history does.
This doesn't mean that you should go down the list and start applying for all sorts of credit just to build up your score. One or two credit accounts is sufficient to maintain a healthy score. But what is a healthy score? Well, there are three main credit reporting bureaus who will use your borrowing data to determine your credit score. They outline good credit scores to be:
Excellent: 833 – 1,200
Very good: 726 – 832
Good: 622 – 725
Average: 510 621
Below average: 0 – 509
At the very least, you should always aim to keep your credit score above 621 in order to have access to the most affordable credit.
Things that can affect a credit score
There are many things that can have an impact on your credit score. Generally, it comes down to your reliability as a borrower and how responsible you are with the credit you get approved for. Here is a breakdown of the things that can hurt your credit file.
Not paying your bills on time
Applying for too many credit cards, loans and other forms of credit
Being rejected for a credit card or loan
Getting a balance transfer credit card but not repaying the balance transfer by the end of the promotional interest rate period
Getting multiple balance transfer cards one after the other
Not having enough credit diversity
Holding high credit card balances
So, now that we know what's going to negatively affect your credit score, let's look at how to improve your credit history.
How to maintain a good credit score
The first thing you need to do is get hold of a copy of your credit report so you know what you're credit score actually is. All you need to do to is get in touch with one of the credit reporting bureaus and just ask them for a copy of your credit report. You can get one from Equifax, Dun and Bradstreet or Experian. Generally, it is free to obtain a copy of your file and it can be done online.
Once you have a copy, you'll want to go through it carefully to make sure all the information is correct. Keep an eye out for any late payments and amounts owed that may be listed incorrectly on your credit accounts. If you find any errors, you'll need to dispute them with the credit bureau who issued the report.
Know what makes a good credit score
We mentioned before the number you need to make up a good credit score, but it's also important to understand how that number is calculated. There are five key pieces of information that are used to calculate your credit score. These are your payment history, level of debt, credit age, a mix of credit and recent credit. Knowing these will help you be more wary of the way you treat each of your credit accounts.
Pay your bills…on time!
That means all your bills, not just your credit cards and loans. You can get a personal loan from Jacaranda Finance, so apply for one today. Most bills have a due date. Whether it be your electricity bill, phone bill, rent, internet bill, any insurance bills and even any fines you receive: everything needs to be paid in full, on time, every time.
One great way to ensure that your payments are always made on time is to either set up automatic payments to be directly debited from your account when they are due, or you can set reminders for when your bills are due. Signing up for automatic payments will be the most surefire way to ensure that you are not missing any repayments. However, if you're not wanting to add to the pile of direct debits you already have coming out, a reminder should suffice, as long as you follow through before the due date.
Keep your credit card balances low
Ideally, your combined credit card balance should be within 30% of your combined credit limits. So, that would be $300 on a credit card with a $1,000 limit. Card issuers will typically report the balance of your credit card when the statement closes. Therefore, your credit report will reflect whatever your outstanding credit balance is. Make sure you're always keeping tabs on your accounts and always paying enough to reduce your balance as much as possible so you can get it below 30% before the billing month closes.
Get a handle on your debt
Any debt that you have, whether it be credit card debt, loan balances or other lines of credit, it's important to try and minimise it as much a possible. Having too much debt and too many different types of debt can cost you points on your credit score. You should at least pay what you owe for each bill. This just means paying the minimum monthly repayment and then throwing a few extra dollars on whenever you can.
If you have multiple types of debts, for example, multiple credit card debts and an overdue phone bill, an option would be to apply for a debt consolidation loan. Debt consolidation loans squish multiple debt payments and interest rates into one singular loan. They're a great way to get on top of multiple debts and they make it a lot easier to make repayments on time and keep up with a positive credit score. It's important to always make sure that you are not exceeding your credit limit on lines of credit or credit cards, however, debt consolidation loans bad credit can come in handy when trying to tackle that nasty debt.
Don't make too many credit enquiries
Too many credit enquiries can have a negative impact on your credit score, especially if those enquiries are denied. Make sure you're only applying for credit when it's absolutely necessary. Also keeping in mind that opening a new credit account lowers your average credit age each time. We know going down in age is typically a good thing but, unfortunately, not in this case. Apply today and get a fast loan from Jacaranda Finance if you have a financial crisis and are in need of immediate funding.
Keep track of your spending
You should always be keeping tabs on what's coming out of your account. Know how many checks you've written, debit and credit card transactions and your ATM card usage. It's always a good idea to review your monthly statements and keep an eye out for any possible discrepancies. Keeping Track of your spending will help you to budget better for your general bills and everyday expenses. It should also minimise the possibility that you overspend.
Have an emergency fund
It's always good to build up an emergency fund to cover you for when unexpected expenses pop up. Having an emergency fund will give you something to fall back on instead of relying on credit to save the day. Although an unexpected bills loan could come in handy, it's always best to have your own safety net before applying for someone else's.  It's your own money so no need to worry about paying interest or making monthly repayments. A solid emergency fund will start with about $1,000 and then the more you can put away after that, the better. Having that safety net will give you peace of mind when the unexpected happens and you'll be at less risk of damaging your credit score by trying to repay bulk credit. Even if you do need a loan to cover some of the cost, at least you won't have to borrow as much as you would without an emergency fund.
Keep your contact information up to date
If you move around a bit, it's important to always fill out the change of address form on your bank statements or update it online. Even if you receive your statement electronically, you don't want to risk missing important mail that your credit providers might send you.
Keep in touch with your credit providers
Always keep a clear line of communication with your credit providers. If you start to struggle with your finances and are not able to make a payment on your loan or credit card, contact your creditor immediately to ensure you don't fall behind. Most credit providers will be willing to set alternative payments options as long as you've informed them about your situation in the correct way.
Have bad credit?
If you have just received a copy of your credit file and have found that your credit score is less than impressive, don't stress. Just follow our tips and you'll be well on your way to repairing that score of yours. You could also apply for bad credit loans to help repair your score. Bad credit loans are loans that are designed for people with bad credit or find out ways to repair your credit. For example, the bad credit personal loans that we offer at Jacaranda Finance are designed to put more focus on the applicant's income and current relationship with money rather than their past mistakes, making it a little easier to get approved for credit with a lower credit score.
If you're after a little more information on our bad credit personal loans, feel free to get in touch with us via our website or Facebook page! And if you have your own tips for maintaining a healthy looking credit score, we'd love to hear them!