Home > Blog Posts > Woolworths Basic Box and what you need on your shelves to survive isolation
Woolworths Basic Box and what you need on your shelves to survive isolation
April 7, 2020

●

6 minute read

●
Authoritative Source
Jacaranda Team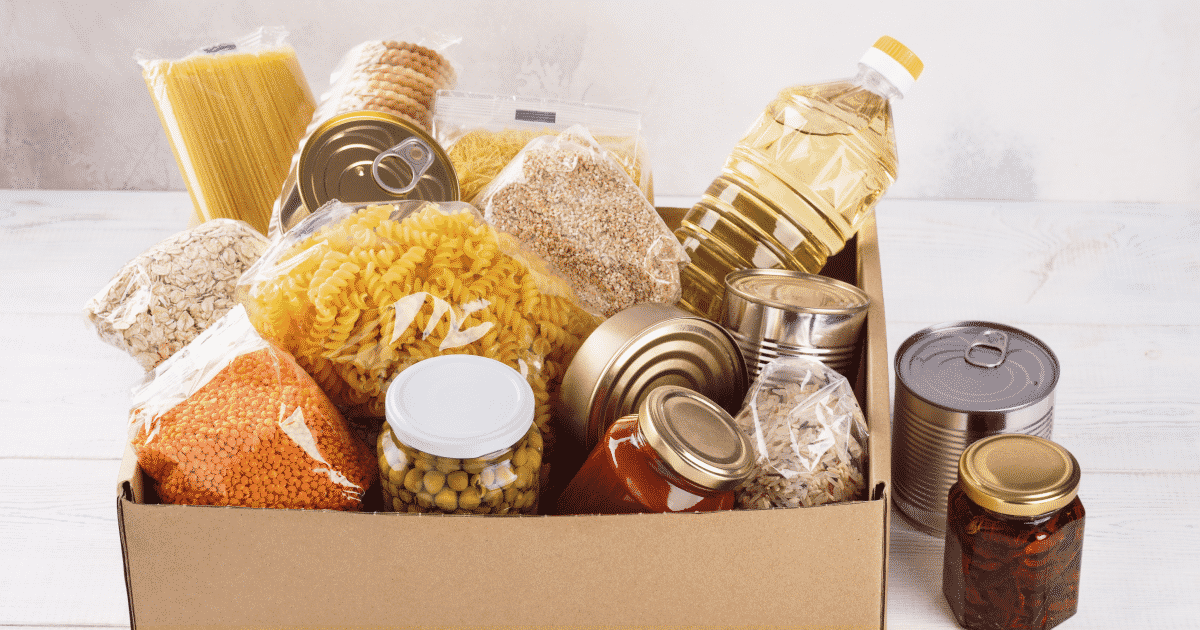 Self isolation shopping tips! 
With the spread of coronavirus, Supermarket giant Woolworths has introduced new methods to deliver food and necessary items to the elderly and other people stuck at home. Australians over the age of 70 are urged to stay at home by the government as the nation's infected tally reaches over 4,000 cases and 17 deaths at the time this was written.
Woolworths is now bringing together an $80 box filled with basic groceries that will be delivered by Australia Post or other distribution channels. Woolworths CEO Brand Banducci stated, " We understand many of our older or more vulnerable customers will be anxious about their food and grocery needs in the weeks ahead…Going to the supermarket is a key part of everyday life for many of them, and some will have never even considered ordering groceries online before." Items in the box include meals, snacks, sanitary and essential items. However, the box can't be customised. 
How will this work? 
As of this week, you may order it online if you're in NSW, Victoria or the ACT. Other states will also be made available in the coming weeks. After ordering online, you can expect your order to be at your doorsteps between two to five business days. If you feel uncomfortable ordering online, there is also phone support available. 
The supermarket has made it clear they won't be making a profit from the service. Additionally, due to the high demand for the online service, Woolworths is urging people who can shop for their family to do so. 
Woolworths will be using DHL as well as delivery companies such as Sherpa and Drive Yello. The priority assistance has been offered since March 13 to help those in need such as the elderly and disabled. Woolworths has stated that they have cut hours at more than 40 of their stores to help them focus on their vulnerable customers. 
How much do you need for two weeks?
The government is urging anyone who has been overseas or has been experiencing symptoms to isolate themselves immediately for two weeks. If you find yourself self-isolating for two weeks, don't panic about your groceries. As mentioned before, you can now get your groceries delivered to your doorstep by Woolworths, and you may also have your friends or family drop groceries off too. 
Many people have found comfort in stockpiling and ensuring they have enough essentials for two weeks. However, there are certain ways to do so. Owner of Money Fox blog, Francesca Henry commented: "I think a stockpile is a good idea…That doesn't mean going crazy with the amounts, but thinking about what would happen if you weren't able to leave the house or if everything is going to be running out or low in the shops."
List of food to provide you for 2 weeks
We've provided a list of things you should be buying to get you through two weeks in isolation:
Stop hoarding! 
We get it, you're stressed and feel it's necessary to stockpile on things like toilet paper, hand sanitizer and more. But you need to think that everyone is in the same boat in this troubling and uncertain period. The Australian government has been pleading for people to stop hoarding, and only buy what they need. 
Due to a recent trend of hoarding, supermarkets across Australia have introduced restrictions on the amount customers can buy. Things that are restricted by supermarkets include pasta, canned vegetables, toilet paper, rice, hand sanitisers, and milk. Therefore, it's best to shop smartly to make nutritional meals that'll maintain your energy and vitamin levels. It's also good to buy spices, vegetables, and different sources of protein to keep your meals interesting if you find yourself in lockdown. Furthermore, items that have a long shelf life is what you should also be focusing on. It'll turn out to be a waste if you shop for fresh meat and fruits, and not use them in time. Things such as long-life milk, freeze-able meats and meals, as well as rice are key to balanced meals during a lockdown. 
Other essentials… 
There are also essential household items you'll need to add to your shopping list. Apart from toilet paper, you should consider buying medicines, bathroom essentials and laundry products. 
Things you will most likely need in a two week isolation period include:
Toothpaste 

Soap or hand wash 

Shower essentials 

Female sanitary items 

Washing detergent

Medicines such as cold and flu tablets 

Bin bags 

Cleaning products 

Baby essentials such as nappies if you have a child
As mentioned previously, panic buying isn't your best option as its costly and you might end up wasting a lot of items. You might find that a meal plan will be useful for cooking everything you have and having it ready for consumption in your freezer. You could easily make a meal out of your pantry ingredients and calculate how much everything would last. Therefore, it's recommended that people only buy what they'd normally use. Keep in mind, even if Australia goes into lockdown, we will most likely still be allowed to go to supermarkets, just like Italy. 
Stay home and healthy
The Coronavirus pandemic is likely going to shape our lives for many years to come. It's important to self isolate and social distance yourself from others to flatten the curve of cases in Australia. We urge you to wash your hands thoroughly and be mindful of others, especially when grocery shopping! 
How Jacaranda Can Help
Have you been affected by the Coronavirus and need some financial assistance? You might be like many other Aussies, who are waiting for the recently-passed economic stimulus plan to come into action. In the meantime. however you might need a bit of extra cash to cover expenses. We might be able to help. Jacaranda Finance provides affordable finance options to people all across the country. 
We understand the importance of staying home and socially distancing yourself from others in order to stay healthy. Our personal loans are 100% online meaning you can apply from the comfort of your own living room and have the cash in your account without having to step foot outside. Our personal loans range from $300 to $10,000, with a repayment term of 12-24 months depending on how much you borrow. We can offer loans to people on Centrelink. To find out more, check out our loans how it works!
To prevent the spread of COVID-19, it's important you wash your hands thoroughly. Not all hand sanitisers are the same, however. Click here to find out more!
Looking for info on the new Australian stimulus packages? Look no further! Learn these tips to stop the transmission of Coronavirus.