Home > Blog Posts > Work from home or don't work from home? That is the question…
Work from home or don't work from home? That is the question…
December 8, 2017

●

10 minute read

●
Authoritative Source
Daniel Wessels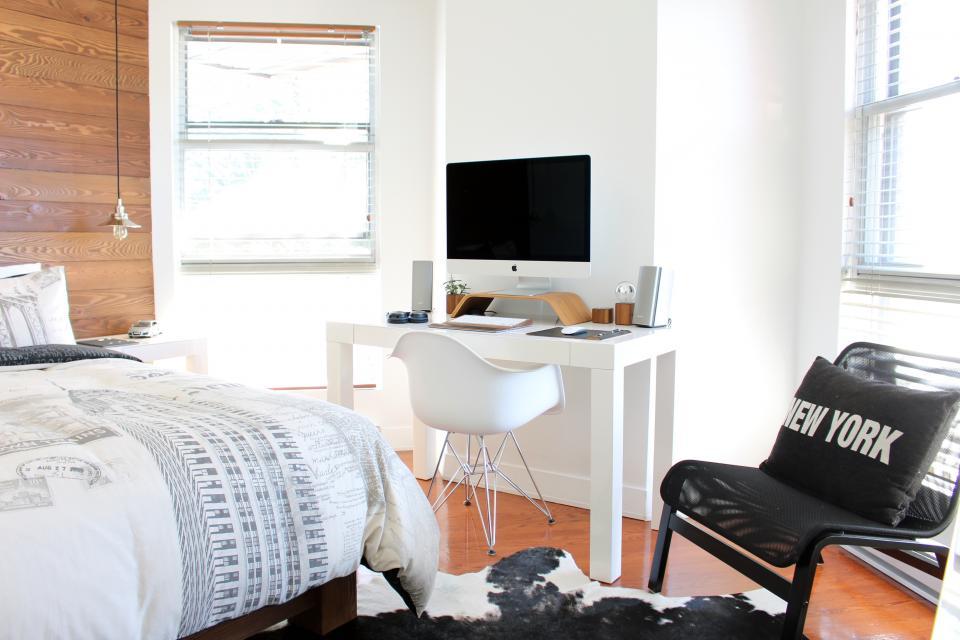 Work from home or don't work from home? That is the question. Working from home has been an increasingly popular option in line with the modern advancement of technology. It has seemed like an efficient way for employees to work: allowing them flexibility, and saving time wasted on commuting. But is working from home as beneficial as it seems? There are indeed some benefits, but there are also lots of drawbacks of working from home, both for the employee and the employer. In this blogpost, we're going to explore the advantages and disadvantages that come with working from home.
What jobs can you work from home?
Before we look at the pros and cons of working from home, it's important to look at what jobs you can do from home. Here is a list of some of the best work from home jobs:
Translator
If you speak more than one language, you could consider working as a translator. You could translate anything from legal documents, to articles or websites. This is a great job that allows companies to access translators who may be limited by their geographical location.
Virtual receptionists
Some companies like to outsource their reception services instead of paying someone to physically be at the office. This often occurs when businesses don't have any physical customers coming into their offices. Having a virtual receptionist allows them to intercept calls and takes a little weight off the other general employees, so that they can focus on the business's core responsibilities.
Web developer/ designer
If you're a web designer or developer, this is a great work from home job as it doesn't require a specific location. All you need is a computer and access to the internet. One way you could look to find online web design jobs is to go on to Upwork. This is great online platform to find free-lance work.
Customer service representative
Customer service work has become increasingly, outsourced. Companies are looking for people to help customers who call up, to find out how to solve a problem they are dealing with. If you are good with people and have good communication skills, this could be a great work from home job for you.
Tech support specialist
This is another customer service work from home job, but specifically focuses on helping customers with their technological needs. It's a perfect work from home job if you have a good grasp on technology
Teacher
If you've got any teaching skills, whether it be maths, English or any knowledge of other school subjects, you could be a virtual tutor. It means you can teach students without being location specific, this a great job for stay at home mums, or anyone looking for part time work from home jobs.
Writer/Editor
Writing and editing is a great way to earn money online, because, not only is it fun and enjoyable, there is also a lot of money to be made from it. Blogging is a great way to earn money through free-lance work as well.
Alert! Watch out for work from home scams!
Watch out for illegitimate job advertisements. There are quite a few job scammers online so it's important to be aware of them. Although there are still plenty of legitimate work from home jobs, you just need to know what to watch out for. Some warning signs of an illegitimate work from home job are:
If the offer seems too good to be true

If they ask for any money upfront

If they claim they are legitimate (legitimate work from home jobs won't feel the need to prove their legitimacy)

Bad reviews from people who have previously dealt with the company
What are the benefits of working from home?
There are obvious perceived benefits from working from home, but there are also some advantages, you may not have thought of, that you can get from a work from home job. Here, we've put together a list of the positive things you can get from working from home:
No wasting time commuting
One of the biggest gains from working from home is that you avoid the time spent commuting. Some people spend up to 2-3 hour per day (sometimes more) just getting to and from work. This time could otherwise be spent working, meaning that you have more time to spend with family, and doing other important things like exercising.
Environmentally friendly
Since you're not commuting, you don't pollute the environment with fumes from a car on your way to and from work. Even if you take public transport, it's still contributing to the fumes let out into the environment. Unless you are cycling or walking to and from work, your commute is contributing to pollution.
Less costly
Not to mention, the commute can often be a costly journey. Whether it's to pay for petrol, parking, tolls or public transport fares, the costs of travelling can really add up.
Less stressful & quieter
Working from home can also be much less stressful, especially if you work in a fast-paced industry. If something is going on at work, and others are feeling stressed, it could influence the way that you feel and ultimately affect your productivity.
Less distractions
It's also much quieter working from home as there is less noise to distract you from doing your work. This can result in higher productivity, meaning you'll get more accomplished in the same amount of time when you work from home.
More flexibility
This doesn't necessarily relate to work hours, but a work from home job allows you to have more flexibility in terms of creating your working environment. You can choose to sit by a window, what lighting you would like, how the room temperature will be, whether you want to sit next to plants – it's all up to you!
What are the drawbacks of working from home?
Working from home, like anything, has a down side too. Whilst there are plenty of things to gain from a work from home job, there are some disadvantages to keep in mind:
Anti-social
Unfortunately working from home means that you are somewhat cut off from the outside world, especially if you are the only one at home. You can become isolated and lonely without having anyone to interact with throughout the day. This article is brought to you by Jacaranda Finance, where you can apply for a fast cash loan.
More distractions
Even though working from home could provide you with less distractions than you may find in the office, it could be argued that there are actually even more distractions to take your concentration away from your work when working from home (e.g. your dog, television, napping)
Work and home could merge
One of the biggest drawbacks of a work from home job might be the fact that the difference between work and home might be difficult to distinguish. Since your home is also your work place it might feel as though you are always at work and you have no place to relax. Unless you have been incredibly self-disciplined this can easily occur.
Not involved in what's happening with the company
A work from home job means that you are separate from what's going on with the rest of the company. When you're not physically there, you may lose touch with the developments that occur at the office, which may leave you feeling disconnected.
Might miss out on a promotion
If you're not physically in the office, it could be much easier for you to be overlooked when it comes to getting a promotion at work. When managers are looking to internally promote someone to a higher position they may forgot about an employee who they don't physically see very often or at all. If you need to get a car loan because you need a vehicle for work, apply with Jacaranda Finance today.
Hard to get motivated to work
If you wake up one day and don't feel particularly like working, it could be much easier not to work when you're at home. If you had to physically go into an office where you had to work, it would be much easier to push yourself to work. Working from home, might be very disadvantageous when it comes to being motivated.
What are the advantages and disadvantages to a business having employees working from home?
There are clearly some benefits as well as drawbacks of working from home, and the same goes for the business hiring the employees. Here, we'll explore the benefits and drawbacks to an employer, having the employees work from home. If you have a bad credit history, apply for a bad credit loan when you need money prior to your next employment cheque.
Advantages:
Improved employee retention: It has been argued that having employees work from home, increases employee retention. This is especially true for people with young children who would otherwise have to worry about childcare, and the childcare rebate changes. It's also said to improve employee work/life balance and well-being, leading to an increase in employee retention.
Financial gains:

Not having employees working in the office can save money on the costs of office space and other office costs. For instance, employers won't have to rent as big of a space to fit all the employee's. It will also save them costs on electricity and other amenities used at the office.

Productivity gains:

It's also argued that work from home jobs can increase productivity since time isn't spent commuting and there are arguably less distractions for the employee when working from home.
Disadvantages:
Difficult to monitor performance: One of the main drawbacks of having employees work from home is that it's harder to monitor employee's performance. This may also lead to a deterioration of employee's skills and work quality, therefore leading to decreased productivity. People on Centrelink income should apply for loans for bad credit centrelink.
Communication problems:

Another clear drawback of having employees work from home is that it is hard to arrange to have team meetings when everyone is at home. This could also lead to a decrease in productivity and lower morale, due to feelings of isolation and lack of community engagement.

Problems in staff development:

When employees are at home, it is much more difficult to upgrade staff skills. This could also lead to a loss of productivity, and perhaps an increase in costs due to having to retrain staff, or hire new staff members to compensate for the lack of skills.
Where can you find the work from home jobs Australia offers?
Looking for work from home jobs Australia will depend on what you are looking to do online. Its best if you look for a specific job title that is online based rather than just searching in google "working from home jobs". Doing this will more likely end up giving you an abundance of results that might say "be your own boss" or promise to make you loads of money online.
Rather you should use job search engines such as Seek or Indeed and search titles such as:
We've put together a table that shows the current work from home jobs Australia is advertising.
Work from home jobs Australia
Work from home Melbourne

Dog walker, menswear buyer, editors, online teachers, travel consultant, customer service representatives

Work from home jobs Sydney

Mortgage administrator, client and sales administrator, corporate travel consultant, appointment setter, home-based tutors

Work from home Perth

Web developer, data entry, sales representative, sales and digital marketing specialist, online travel agent

Work from home Brisbane

Account manager, administration manager, at home tech support, tele fundraiser

Work from home Adelaide

Recruitment consultant, sales consultant, administrator support, freelance writing
Ultimately, answering the question of whether to work from home or not is not as straightforward as it may seem. It's important to take a few factors into consideration, such as what the job is – because some jobs are more suitable for working at home than others. It's also a matter of weighing up the benefits and disadvantages, because there is something to be gained from working at home as well as working in the office.
It also may be up to the individual. Working from home might be the perfect solution for some, but the worst for others. Finally, it's up to the employer to assess whether having employees working from home is in the best interest of the business or not. It might suitable for some businesses and not productive for others.