Searching for No Credit Check Loans? Apply Instead With Jacaranda. We Offer Bad Credit Loans.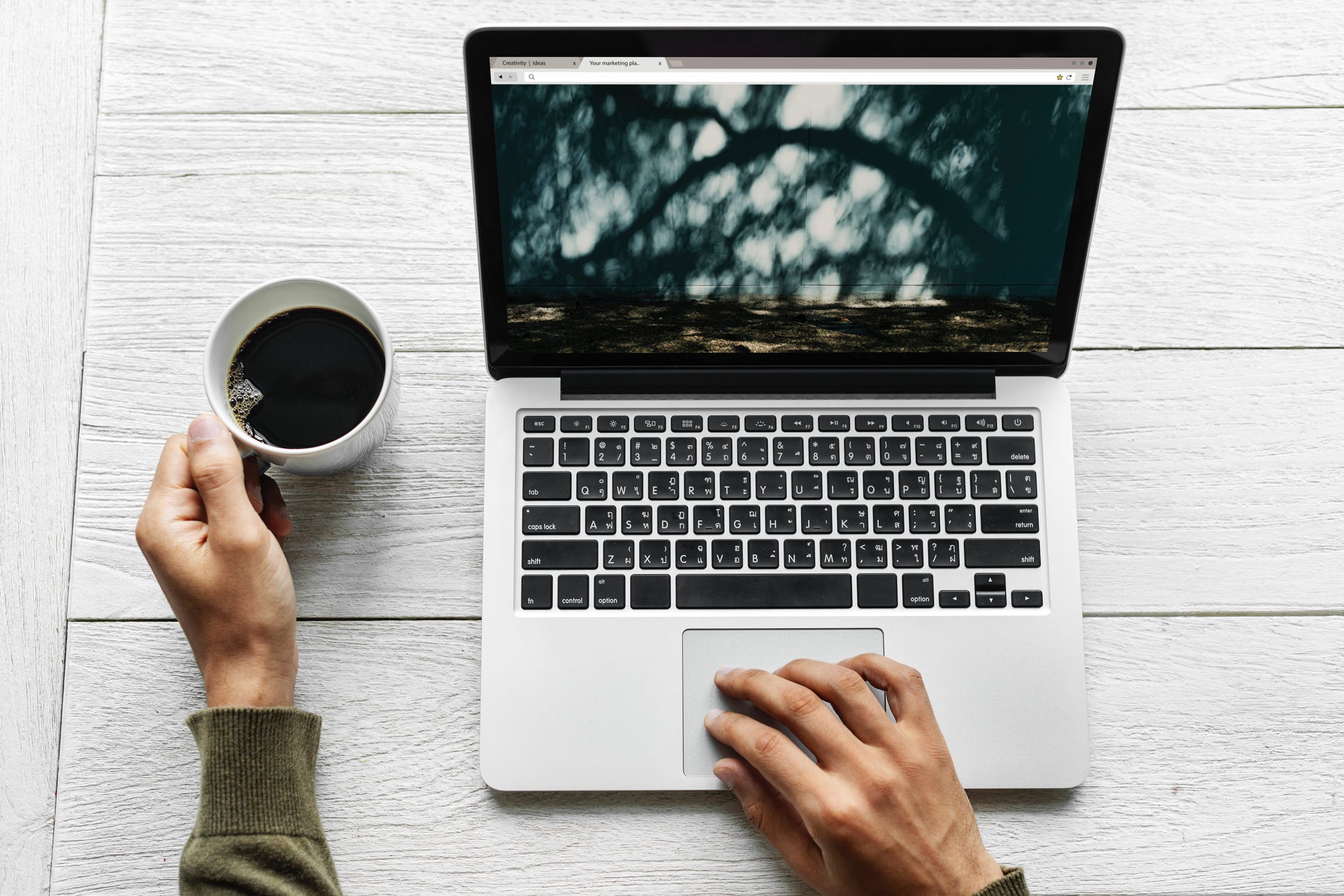 Looking for no credit check loans? While Jacaranda can't offer no credit check loans, we can promise we will look at more than just your credit score. We'll focus on the positives, and look at your current relationship with money. So, if you've made mistakes in the past, Jacaranda could still provide you with the loan you need.
What Are No Credit Check Loans?
If you are concerned about your poor credit score will stand between you and being approved for a loan, you may have the option of applying with a no credit check lender. These lenders will base their assessment solely on your income and employment status.
While Jacaranda, we do not provide no credit check loans. Instead, we can offer personal loans for people with bad credit.
We're Here When Things Go South
Often, in life, we come across a big challenge that we were not expecting and can't avoid. These challenges can come in many forms, including family emergencies, urgent medical treatments, or even storm damage to your home. Regardless of the nature of these problems, you simply cannot avoid them.
If you are somebody with poor credit, you may not know where to turn. In times like these, when you need help, traditional lenders may not be an option.
At Jacaranda Finance, we understand most people go through a rough patch some time in their life. We do not expect that everybody who comes to us asking for no credit check loans will have a perfect credit history. In fact, while we do not offer no credit check loans, we can still offer a bad credit loan. See, we encourage individuals with poor credit history to get in touch with us and find out alternatives to small loans with no credit check.
Do We Offer Easy Loans No Credit Check?
Easy loans with no credit check may seem like a good option if you have poor credit. Conducting credit checks are, however, part of being a responsible lender. Lenders that offer no credit check loans, may not be complying with these responsible practices.
At Jacaranda specifically, we do go through your credit history while assessing your loan application. Bad credit, however, need not get in the way of our consideration of the application. Put simply, we prefer to look at your current relationship with money.
So, even if you have poor credit, consider lodging an application with Jacaranda. We'll always look at more than just your credit score, and give your application a fair assessment.
Do We Provide Fast Cash Loans No Credit Check?
We do not offer cash loans with no credit check. This being said, we can still help with fast bad credit loans. If you have poor credit and need cash quick, consider Jacaranda.
When we started, we wanted to create a responsible service that people that search for 'fast cash loans with no credit check', could use. Unlike traditional lenders, we knew this would only be possible if we could develop a system where applications would be processed quickly.
If you go to a commercial bank for a personal loan, they may take your application and spend several days, perhaps even over a week, to get back to you. Additionally, traditional lenders may be unlikely to approve bad credit personal loans.
In short, they may take several days to process the application and then come back with a refusal. At Jacaranda, however, if you lodge an application within business hours, we could have an outcome for you within 60-minutes.
Does Jacaranda Do Instant Approval Loans No Credit Check?
While we don't offer instant approval loans with no credit check to our customers, we pride ourselves on giving each application the fair assessment it deserves. Put simply, if you are googling terms like 'no credit check loans' or 'instant approval loans no credit check' you could still apply with Jacaranda. See, we have approval criteria more lenient than traditional lenders.
Additionally, since we are an online-lender, we are able to process your application in record time. Our 100% online loan application is super easy to use. The best bit? You can do it all from the comfort of your bed, with a coffee in hand!
So, while we will still conduct a credit check on our assessment of your application, we prefer to look at your current relationship with money.
How We'll Assess Your Easy Loan No Credit Check Application
Our assessment team will prefer to look at your current relationship with money, rather than just your past mistakes. So, even though we do conduct credit checks, we may still provide a loan to Aussies with bad credit.
How are we able to do this? Well, we're able to access a read-only copy of your bank statements. By doing this, we can get a better idea of your current relationship with money. So, we look for things like a regular income for at least 3-months, and your ability to keep up with repayments on the other debts you may have. In short, if we can see you've been responsible with your money, we may be happy to look past that poor credit record.
If your application is approved, we'll send you a loan agreement. Once you have read thoroughly over the loan agreement, and are happy with the terms, simply sign it and send it back. Depending on when you send your agreement back, and your bank's transfer policies, you may even see the cash in your account within 24-hours.
How It Works
Step 1
Submit Your Application: The first step is for you to fill our simple and user-friendly loan application form. It could only take you a few minutes, and you can even complete it on your smartphone.
Step 2
We Evaluate the Application: Once you hit the submit button on your form, your application will be placed in the queue for assessment. Next, our team will access your application and decide on your ability to repay the loan.
Step 3
We Locate a Lender: If you are approved for a loan with Jacaranda we will be in touch. We'll send over your loan agreement for you to read over carefully. If you're happy with the terms and conditions of your loan, sign and send back your contract. Access to funds will depend on inter-bank transfer times.
So, what are you waiting for? Get started today.
Why Choose Jacaranda
User-Friendly Online Application Form
We have a simple online application form that you could fill out within minutes. Customers are also able to fill out this form from their smartphone.
Loan Calculator
Our easy to use loan calculator is located at the top of this page. To get started, simply select how much you're thinking of borrowing and your ideal repayment terms. Our calculator will then give you an idea of what the weekly, fortnightly and monthly repayments might look like.
Convenient Instalment Plans
We have a number of different repayment terms for our loan amounts. So, if your loan is under $2,000, you will be expected to pay back the money in 12-months. For any sums between $2,000 and $4,600, you can choose to pay anywhere between 13 and 24-months. Finally, for our bigger loans of $5,000 to $10,000, your repayment terms will range between 13 and 36-months. Additionally, customers are able to choose a weekly, fortnightly or monthly repayment cycle.
Fast Outcoming Time
If you submit your application during our business hours, our team will try to start the assessment within the hour. If you apply outside of these hours, we'll get to your application when we're back in the office.
Online Support
We believe in the power of the internet, so we keep all our applications and services completely available online. You might never even need to call us on the phone, let alone send a letter by post. Our trained customer support representatives are always ready to reply to your queries and solve your problems as fast as possible.
Bad Credit History Support
We are committed to giving everyday Aussies a fair go on their application. So, even if you have a subpar credit score, we will do our best to match you with an appropriate loan product. After all, we understand people are so much more than just a credit score.
Transparency
We also believe in transparent business practices, which means we will include all the fees and charges associated with your loan in your loan contract. If you are unsure about anything in your contract, simply get in contact with our customer support team. Our dedicated customer support team will be able to walk you through any questions you may have.
Loans Near You
As we are 100% online, customers are able to apply for a Jacaranda loan from anywhere in Australia.
Can Jacaranda Help?
We've helped thousands of Aussies get the fast finance they need. However, the world of online lenders can be confusing at best. So, here are some common search terms, that have lead people to Jacaranda.
| | |
| --- | --- |
| No Credit Check Loans Online Instant Approval | Fast Cash Loans No Credit Check |
| Easy Loans No Credit Check | Small Loans No Credit Check |
| Fast Loans No Credit Check | Instant Approval Loans No Credit Check |
Disclaimer: The above search terms are for demonstrative purposes only. They do not, in any way, reflect the terms and conditions of the loan you may be approved for. Jacaranda will likely conduct credit checks during their assessment of your application.
Get In Contact
We'd love to hear from you! So, if you have any questions about anything you've just read, you can send us an email via the form on our contact us page. Alternatively, if you would rather speak to a real person, you can give us a call on 1300 189 823.
For the latest finance and lifestyle news and tips, jump on over to our blog.