The Only Office Furniture You'll Need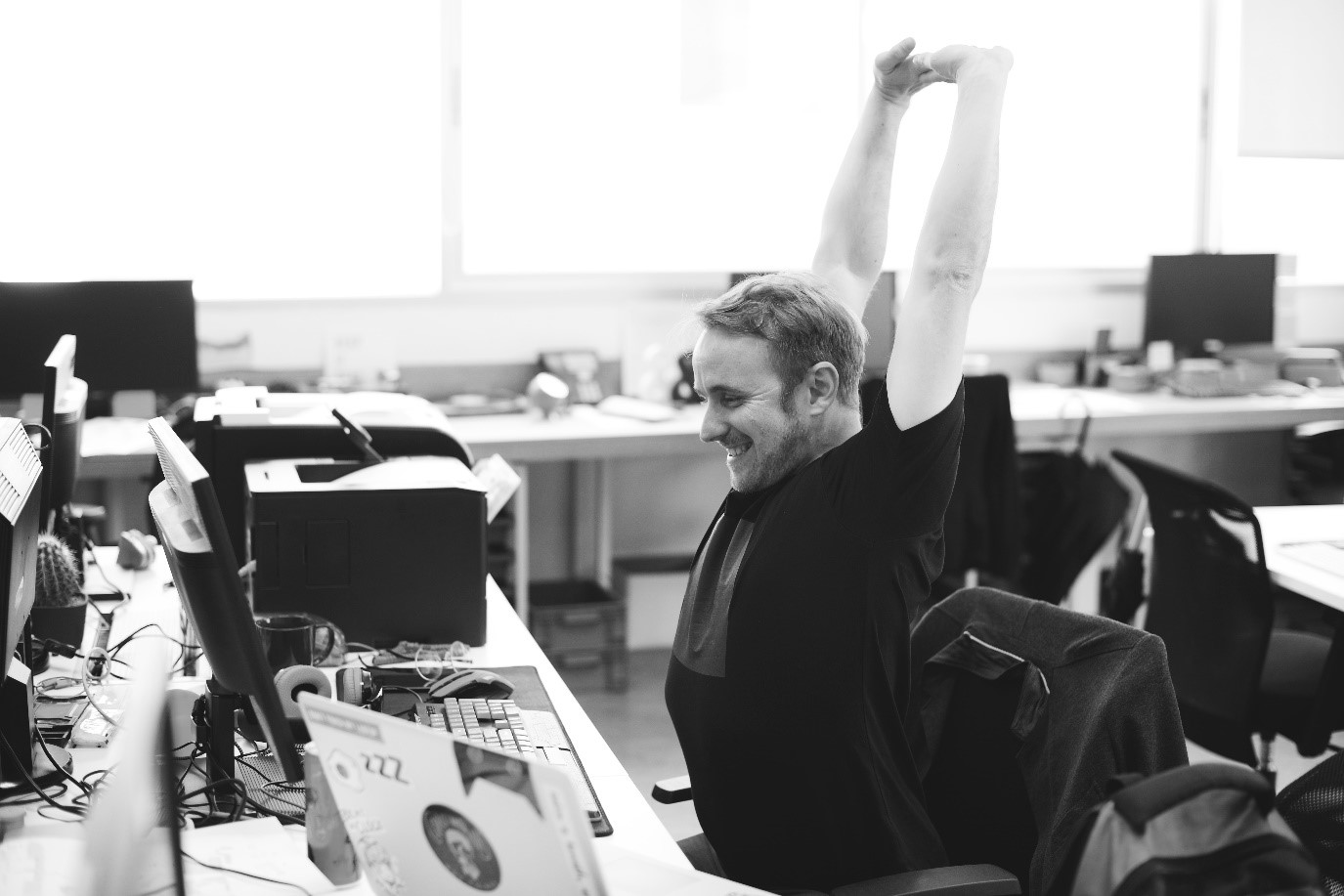 Most of us spend the majority of our week in the office. These places, where we spend significant amounts of time, shape how we behave and interact with others. Therefore, it is understandable that the furniture in your office affects your mood and productivity. For example, if you have an uncomfortable office chair, you might be more likely to get up more ften and procrastinate or develop chronic back pain making you miss work days. Therefore, Only Office Furniture might be exactly what you need.
Why Only Office Furniture are the only office furniture you need.
Here are some ways that office furniture can improve your overall mood and efficiency at work!
Ergonomic furniture
Your desk and chair are perhaps the most important pieces of work furniture. It's where you spend most of your time and affects your posture. Ergonomic furniture ensures that your body is comfortable, which allows you to concentrate on your work.
It also protects your health! Improper back support has been linked to numerous negative side effects, including injury. It's important to make an investment in a good chair and desk, rather than cutting costs and purchasing a chair that may give way a few months in.
It's not just physical health that's going to benefit from proper furniture. When you're comfortable at work, you're more likely to be efficient. Getting things done can give you a sense of self-fulfilment and boost your morale.
Shapes of furniture
It might sound like a stretch but the shape of your furniture plays an important part in the atmosphere of your workplace. Studies have shown that furniture with rounded edges has been linked to positive office atmospheres, improving creativity and productivity.
However, the arrangement of this furniture is also important. Teamwork is encouraged by workplaces that have circular seating arrangements. This promotes cohesion and a collective mindset among team members.
Colour matters
Bright colours have been shown to positively impact your mood. While we're not suggesting you rush out and buy furniture in neon colours, light colours can lift your spirits at work! It's a good and easy way to alleviate stress in the workplace and increase the productivity of the office.
Cleanliness is next to godliness
Feng shui tells us that a clean office is important for the flow of positive energy, improving work quality and atmosphere. But even if you don't believe in this, it's true that a clean and organised office aids productivity. Like a well-oiled machine, an organised office helps staff easily work in an efficient manner because it prevents opportunities for procrastination or confusion.
How to buy the perfect office furniture
Office furniture need not only be in the office, it can also suit a study nook or home office. However, here are some tips to consider when deciding what kind of furniture to buy.
1.       Plan your space wisely to maximise use. Map out the power points and lighting before deciding.
2.       While the shape is important, the function is the priority. A desk that won't fit your computer and belongings is not one that fits your needs. Consider what you need then look at shapes.
3.       Your chair must provide support and comfort. Try out a few before deciding on the one that you want.
4.       If space is an issue, consider adding hanging shelves to your desk. This can save you desk space and help keep clutter from accumulating.
5.       Plan for distractions. If you're easily distracted, you might want to get a desk that will help you minimise distractions. Or you might want to plan your layout so that you're far away from these distractions.
Only Office Furniture
Going office furniture shopping is not an easy feat. With all the available choices and high prices, you can be boxed in or confused with making the right choice. In addition, finding the time to go office furniture shopping during the week can be difficult. Only Office Furniture understands your plight and they aim to help you.
This online store is open 24 hours a day, 7 days a week so that you can shop for cheap office furniture at your own time and pace. If you're worried about quality, all their furniture comes with a long commercial use warranty. This ensures that your furniture will last, saving you money in the long-term.
Fair-price furniture
Because Only Office Furniture is an online company, they don't have the expense of having a retail outlet. These savings are passed on to the customer as they are able to afford to sell office furniture at a significant markdown.
Furthermore, they offer greater savings on furniture for customers purchasing in bulk. Although discounts are different for various furniture items, you can calculate your total savings via their bulk buy discounts calculator.
Getting your furniture
Only Office Furniture stores their furniture locally, so you don't have to wait for long shipping times. They have cheap delivery options to Brisbane, Sydney, Melbourne and Perth, with an AUD$77 shipping fee per delivery. This means that regardless of whether you buy 1 item or 10, you pay a flat shipping rate. The fee includes placement of the furniture, cleaning and removal of all packaging so you can start using your new office furniture immediately.
You generally receive your products within 2 or 3 days. Even though they are an online company, their customer representatives stay in contact with you from the purchase to delivery so that you know that you're in safe hands.
Alternatively, you can collect your purchase from one of their 5 warehouses and save yourself the delivery fee.
If you're a new small business owner or looking to upgrade the look of your office, Only Office Furniture has the wide variety of furniture choices you need. Ergonomic office furniture ensures your employee's health and well-being. By investing in good furniture, employers save money in the long-term by avoiding replacement costs.
Transform your office today with some of the best, most affordable office furniture online and finance it with a Jacaranda Finance loan.
Want to know more about small loans for bad credit? Keep reading!
4.7

out of

5

based on

155

reviews.
Overall rating: