Thinking about a payday cash advance? Why not explore your options first?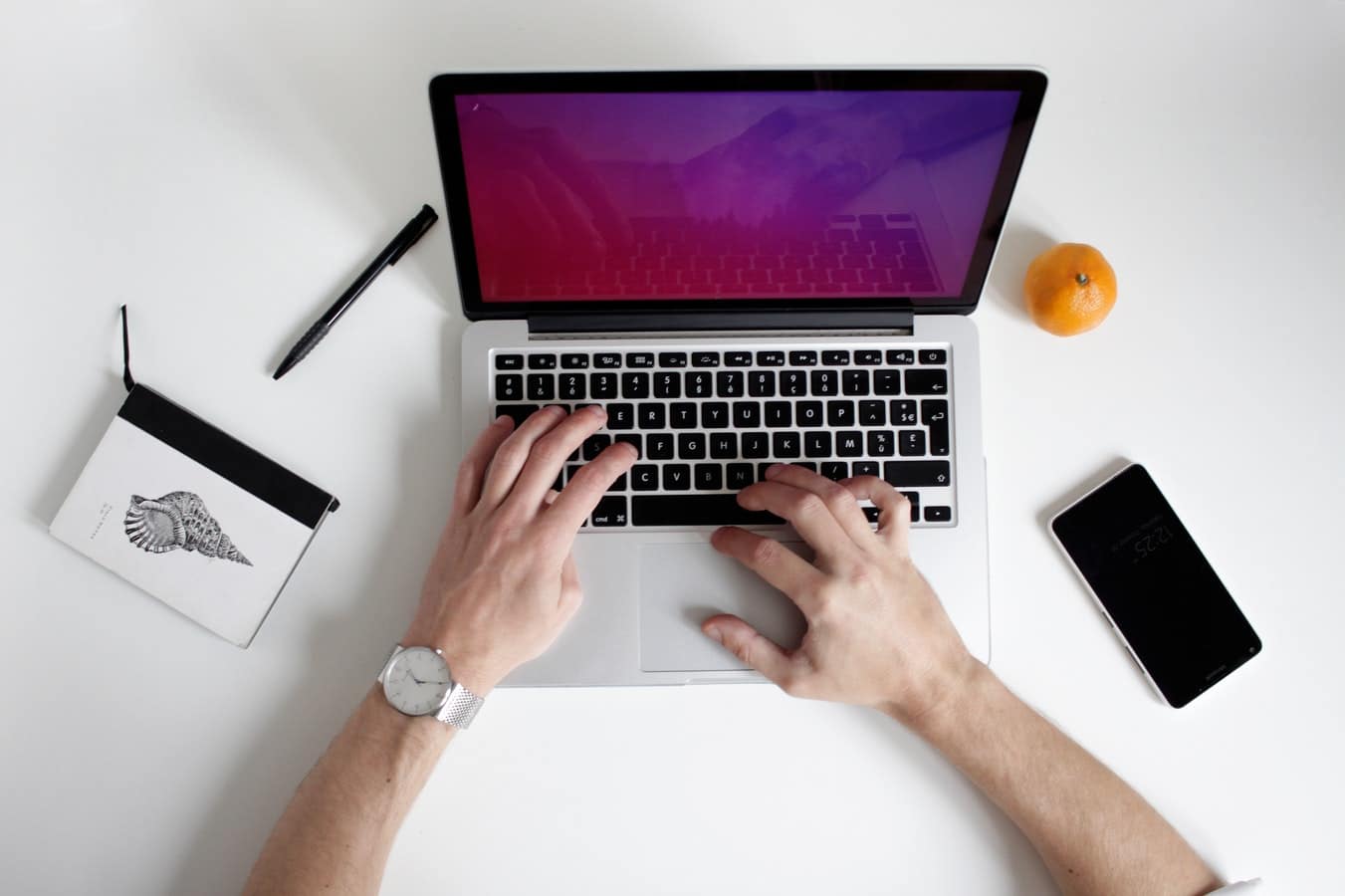 In need of some quick cash? Are you considering a payday cash advance? Why not explore your options! At Jacaranda Finance, we believe in a fair go when you need it most. That's why we provide our customers with fast, simple and straightforward short term personal loans. We don't think getting the cash you need should take forever. That's why we have made the whole process completely and 100% online. We get it. Life throws a lot of curveballs. Don't turn to a back alley lender when Jacaranda could have the cash you need.
What Is A Payday Cash Advance?
So, you're wondering what a payday cash advance actually is – right? Basically, when a lender claims to provide a payday cash advance it means they will provide you with the funds quickly as a short term fix. Although this sounds convenient and easy, often, what you see is not what you get. Payday cash lending is not regulated as strictly as other avenues of seeking a personal loan. Payday cash advance lenders have the ability to set exorbitant interest rates as well as hidden fees. An advance payday might seem like your best friend, however, quickly turn into your worst enemy when the charges start rolling in.
If you are keen on applying for an advance to payday then we recommend that you do your research. It is important to look carefully at the lender you choose – they are not all the same. Payday cash advance repayments are extremely high as the loan is paid back over a very short period of time. There is no flexibility associated with this type of loan and late repayments mean you will be hit with additional fees that are different with each lender. Although it might seem convenient, a payday loan might have you struggling to keep your head above water very quickly.
What is a Short Term Personal Loan?
Now that we know a little more about payday cash advances, let's find out how this compares to a short term personal loan. Short term personal loans are also a small amount of cash that can be accessed fairly quickly. However, the key difference is that short term lenders fall under strict regulations set by the government for responsible lending. Small lenders must abide by the code of responsible lending or risk having their license revoked.
When you apply for a short term personal loan, an assessment of your financial situation is completed. What does that mean? Well, all responsible lenders are required to conduct a credit check. Most lenders will also access read-only copies of bank statements as well as conducting an employment check. This ensures the loan you are requesting is appropriate for your particular financial situation. Although this may be seen as inconvenient when cash is needed quickly, it is actually the opposite. Responsible lenders think in the long term when applicants may only be thinking in the short term. After all, there is no use putting yourself into even greater financial hardship. Responsible lenders want to promote financial health and wellbeing and get you on track for financial freedom.
So, Which One is Best?
At the end of the day, the choice is really up to the consumer. It is important to remember, however, that seeking a payday loan to fix another financial issue elsewhere might wind you up in even more debt than when you started. Remember, what you see is not always what you get and when things seem too good to be true, they probably are!
It is important not to rule anything out. If you are seeking a payday cash advance because you do not believe you will be eligible for a short term personal loan then you might want to think again. Many lenders are revolutionising the way they look at credit. That means if your credit score isn't your most desirable asset it doesn't necessarily have to stop you. Many short term lenders will look at other aspects of your financial situation before making a decision. Often, submitting an application for a short term personal loan is free. So, before you jump into a short term advance or a payday cash advance, we recommend you at least try your luck with a legitimate short term lender. 'Who could be the lender for the job' you might be asking? Well, that's easy… Jacaranda Finance of course! Let us explain.
Who Are Jacaranda Finance?
Jacaranda Finance is your local lender when it comes to short term personal loans. It's safe to say, we are a game changer. We don't think Aussies should be forced to turn to dodgy loan sharks or payday cash advances. That's why we have made our short term advances accessible to all Australians. It is easier than ever to apply for a short term personal loan with Jacaranda. All you need it an internet connection – you could even apply from your smartphone!
Due to the fact that we are 100% online, our application form could only take you a few short minutes to complete. If you apply during regular AEST business hours you could even have an outcome within 60 minutes. Basically, we don't mess around and we are always honest. Our team doesn't want to waste your time.
So, if you're in desperate need and thinking about turning to an advance payday with a not-so-reputable lender then think again. Submitting an application with Jacaranda is free. We won't ask you to pay us anything. Our team will simply assess your application and get back to you with an outcome. You might even be surprised!
Does Jacaranda Finance Check Credit?
Yes, at Jacaranda we do conduct credit checks. Jacaranda is proud to be a responsible lender. What does that mean? Basically, we go by the book. Our team abides by the code of responsible lending. That means, when you apply for any personal loan with Jacaranda Finance we will always conduct a thorough, yet fair, assessment. Worried that bad credit might mean you will be denied? There's no need to be. We've revolutionised the way we look at credit. Our team gets it. Bad credit can stick around for up to 7 years – that's a long time. We know that people and circumstances change. You might have made a considerable effort to rectify the situation. We will definitely check your credit score, however, this should not put you off submitting an application for a short term personal loan.
Do We Contact Employers?
At Jacaranda Finance, we do conduct employment checks. This is simply part of the assessment process. Our team gets in touch with your employer as a means of verifying that you have an income. This could even work in your favour if credit is not your strong suit. After all, we just want to know that you can repay the loan – that is the most important part. If you're worried about a member of our team contacting your workplace there is no need to be. We are always professional and discreet. Your personal information, nor the reason why you are seeking a loan, will ever be disclosed to your employer during this process.
Are You Eligible?
Thinking about submitting an application? At Jacaranda Finance, our application criteria is simple and straightforward. Here's what you'll need to say 'yes' to…
Are you over 18 years of age?
Have you set up internet banking?
Do you have a regular income in a personal account for at least 3 months?
Do you have an active mobile and email address?
Are you an Australian citizen or permanent resident?
If you are able to meet these criteria then you can go ahead and apply for a short term personal loan with Jacaranda… we told you it was simple!
What About Centrelink?
If you're receiving Centrelink and believe a payday cash advance is your only option then think again! Jacaranda does not rule out applicants who are receiving Centrelink or Government benefits – not even pensions! We give everyone the respect and fair go they deserve. Unfortunately, it is not as simple as answering this question with a simple yes or no. Our team will need to conduct an assessment of your individual financial circumstances.
Sometimes, Centrelink can be viewed as a source of income, however, other times it can not be. It really depends on the situation. That's why we encourage applications, they're free and if you submit an application we can conduct an assessment and get back to you as soon as possible!
What Documents Are Required?
Much the same as our eligibility criteria, we like to keep the documents required to a minimum. So, we only ask for the basics. Here's what you'll need to provide us with when you submit an application:
100 points of identification;
Your basic personal information (name, D.O.B, address etc.);
Online banking login details (so we can access read-only copies of your bank statements);
You will be asked to provide us with the reason why you are applying for a loan;
We will need your MyGov details (if you are receiving Centrelink benefits);
Will We Look At Your Bank Account?
During the application process, our team will require your online banking details. However, there is no need to stress. We don't actually look at your real bank account. At Jacaranda, we use the latest in safe banking technology to access read-only copies of your bank statements. What does that mean? Well basically, we will only ever be able to look at your statements – your account, passwords and personal information is always encrypted. If you've got any queries or concerns we are more than happy to help! Just send us a message and we will get back to you as soon as possible.
Honesty is Our Policy
At Jacaranda, we believe in being a transparent lender. Our team will always be honest and upfront with you. We don't want to waste your time. If you're not eligible for a loan we'll let you know. Although, we will always do our best to match you with a compatible loan product.
Our team doesn't believe in keeping fees and charges a secret. Everything will be clearly outlined in your loan contract. Any fees or charges that you could incur for late or failed payment will be made clear. It is important to remember that it is still up to you to ensure the loan product you are agreeing to is right for your financial circumstances. Our team conduct a thorough assessment, however, at the end of the day, only you can really determine what is right for you. We recommend you thoroughly read through your agreement to ensure there are no discrepancies. Remember, you can get in touch with our team at any stage.
What Is Best For Me?
Jacaranda is not a financial advisor, therefore, we can not offer specific financial advice. When choosing between a payday cash advance and a short term personal loan it is very important to weigh up your options and do your research. Whichever option you choose it must be right for your specific financial circumstances. It is important to remember, however, that Jacaranda only offers short term personal loans. We are regulated by the government and must abide by a strict code of conduct.
If you choose to apply for a small personal loan, you can rest easy knowing that a thorough and professional assessment will be conducted on your current financial situation. We will conduct a credit check and assess whether or not you will be able to comfortably pay off a small personal loan. Although Jacaranda cannot speak for all lenders, payday cash advances can often be unregulated and considered 'risky'. It is important to remember that, although convenient at the time, payday cash advances might land you in even more financial trouble.
Are you a student and trying to access a car loan? Here's everything you need to know!