Personal Loan With No Hidden Fees. Borrow Up To $10,000! Apply Now!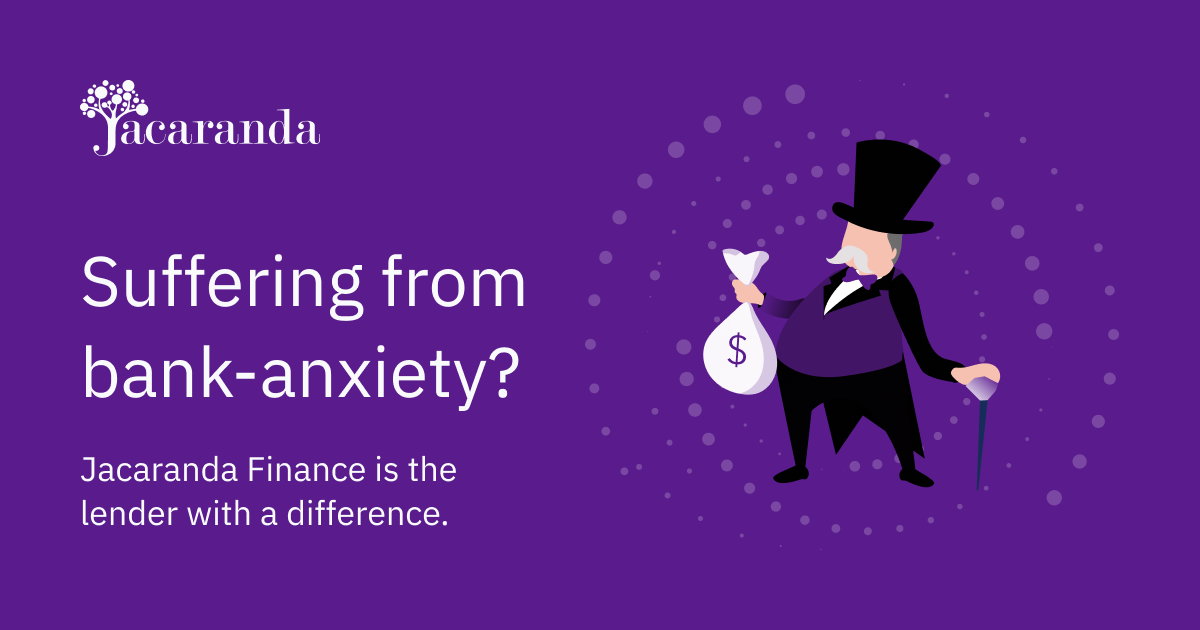 If you need a little cash boost to meet a sudden and unforeseen bill or expense, a personal loan could be just the ticket. We have a few tips to help you understand what quick loans are all about.
Jacaranda Loans is an online lender, specialising in making the process of applying for a loan surprisingly fast and hassle-free. We're an online lender so you can apply for a small loan from the comfort of your own private space rather than having to venture out to a bank and wait in long lines, only to have to discuss your personal needs with someone listening in from behind you.
What are the different types of personal loans?
Secured personal loan
A secured personal loan is a loan that is 'secured' by equity, such as a car or motorbike. At Jacaranda, we require all loans between $2,100 and $10,000 to be secured by equity. We accept cars, boats, bikes and caravans as security. You'll need to submit proof of ownership that clearly shows the details of the asset.
Unsecured loan
Unsecured loans are typically smaller loans from $300 to $2,000 and are not secured by equity.
Fixed rate loan
A Fixed rate loan refers to a fixed, agreed upon interest rate that will remain the same throughout the personal loan term.
Variable rate loan
The interest rates for a variable rate loan increase and decrease throughout the loan term, depending on the economy.
How do I apply for a quick finance?
All you need to do is access the Jacaranda Loans website and check that you are eligible for a loan. If in doubt, run through this list to make sure you can apply.
To apply for a personal loan you must be:
18 years or older
An Australian citizen or permanent resident
Receiving a regular income into your personal bank account for the last 90 days
Able to provide a valid email address and mobile number
Follow these steps for a seamless application process:
Use the loan calculator at the top of the page to select how much you want to borrow and see if the repayments fit your budget.
Once you've completed your application, we'll get busy assessing it. This won't take long, sometimes it's as quick as 60 minutes. We'll let you know as soon as we're done!
Behind the scenes, we'll be checking that the finance you want will suit your needs and that you'll be able to make the loan repayments without taking on any unnecessary financial pressures.
If we need to, we'll get in touch with you to confirm or ask for any information that will give us a better understanding of whether a fast loan is the right solution for you.
If your cash flow needs a boost to help you through some tough times, don't be afraid to check out Jacaranda's rates. You'll find a full breakdown of what our loans cost over here.
Eligibility requirements
Applying with Jacaranda Finance is easy, however, there are a few minimum requirements, check them out below:
Be over 18 years of age
Receive a regular income into a personal bank account
Be an Australian citizen, or have permanent residency
Have a direct contact number
A Few Personal Loan Questions
There is no such thing as a stupid question, but, we want to save you time. Here are some of our most frequently asked questions about personal loans.
Can I still apply if I receive a Government Benefit?
Yes! We assess our loans on affordability and suitability. So, we don't automatically discount you because you are receiving government benefits.
Do you require documents when applying with Jacaranda Finance?
Most of the time, no! At Jacaranda, we utilise the latest and safest banking and identification technology that can obtain 90 days of a read-only copy of your bank statements online in seconds as well as verify your identity. So, while we do require you to provide us with certain credentials and information, you will not need to submit any physical documentation.
What happens when I apply outside of business hours?
Lucky for you, our business is 100% online so you can conveniently apply for a loan at any time. Of course, our worker bees must go home at some point. So our business hours are:
Monday to Thursday – 8 am to 6 pm
Friday – 8 am to 4 pm
Saturday – 8 am-12 pm
If your application is submitted outside of business hours, we'll get to assessing your application the next business day. However, some parts of our assessing process are automated so make sure you keep an eye on your phone and email to see if we've made contact
How quickly will I receive my funds after I've been approved?
We generally release the funds within 60 minutes of receiving your signed loan contract. The amount of time it takes for the funds to reflect in your personal bank account will depend on the policies of the bank you are with.
Do we charge thousands high interest, fees or charges?
In the world of financial management, there is a common misconception that small lenders charge eye-watering interest, fees and charges. We don't! Our costs are simple and transparent with no nasty surprises. Try out our personal loan calculator to get an idea of your loan repayments.
How could a personal loan be useful to me?
Personal finance serve many functions. They can act as a lifeline and pull you out a jam, or help you live your dreams. Imagine you're in the middle of paying your mortgage, your insurance and electricity bills are due then, BAM, your washing machine decides to break down. That's where we come in! Whatever your misfortunes, or wishful adventures, our simple personal loan application process could help you out. There is a myriad of reasons why one decides to take out a quick cash loan. Here are some:
Home improvements: Sometimes your home needs a touch of love, so quick finance could be an option to help you finally upgrade the bathroom or kitchen and invest in your home.
Emergencies: When all the bills seem to descend upon you at once, save yourself from the drama and think about applying with Jacaranda Finance. You may be tempted to charge the payments to your credit card, however, with higher interest rates, you'll be paying more in the long term.
Pay for a wedding: Your wedding is a magical day and shouldn't be burdened by financial stress. You can use a quick cash loan to fund a part of your wedding, such as the venue payment, photographer or your wedding dress.
Pay for a holiday adventure: Travel unlocks a world of wonder and excitement, so invest your time in your wanderlust fantasies and leave the finances to us. Check out our personal travel loan options.
Debt consolidation: Debt consolidation is a viable option for anyone looking to refinance. If you have multiple loans, consolidating them into a single loan may help to reduce repayments and grant you a sense of control over your finances.
Buy a car: In our fast-paced world, a car is an expensive necessity. Applying with Jacaranda Finance can help you with the purchase of a new car, or used. It can help fund any necessary repairs or rego payments.
Apply today for a personal loan!
Navigating the world of finance and learning how to borrow money can be tricky and confusing. That's where we come in! Here are some handy ideas to follow when you're planning to apply for a personal loan:
Ensure you meet the requirements for a personal loan: To save time and hassle, double check you meet the minimum requirements before applying.
Know your loans: Remember unsecured and secured loans? Well, it's important to remember the difference to find out which personal loan type is right for you.
Apply for a sensible loan amount: Apply for what you can afford. If you fail to make repayments, it could negatively affect your credit score and your ability to borrow money in the future.
Check out your credit rating: Before applying, get the lowdown on your credit score to know what your options are.
At Jacaranda, we'll always do our best to give you a fair go and, above all, act responsibly so you're never offered a loan you can't reasonably afford to pay back. We have created a simple and fast application process, to make financial management accessible to all.
Want to read more? Jacaranda has the lown down on interest free loans!
4.7

out of

5

based on

155

reviews.
Overall rating: