Home > Looking for Bad Credit Finance? We Could Help You Today
Looking for Bad Credit Finance? We Could Help You Today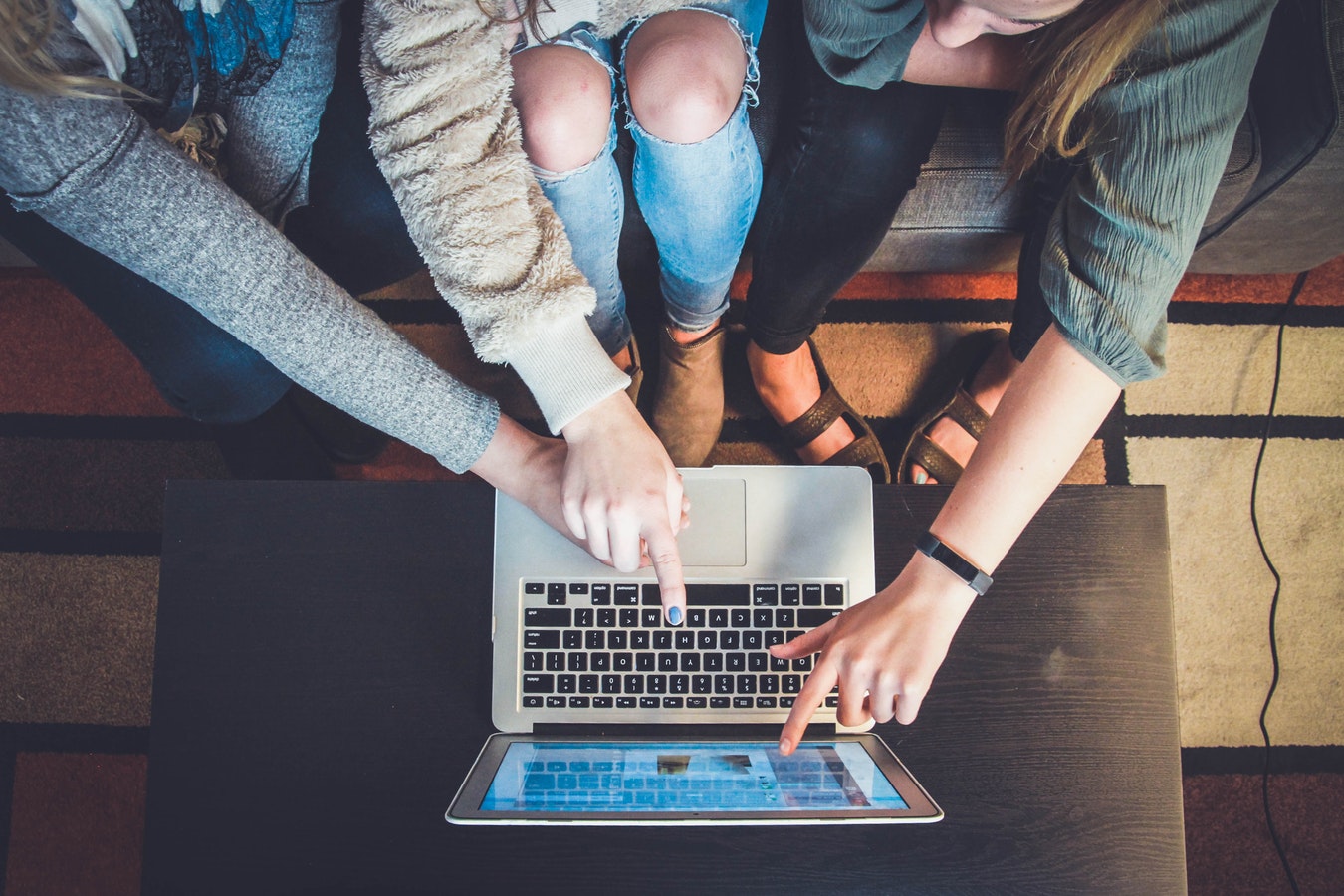 Does Jacaranda offer bad credit finance?
If you have a less than fantastic credit score, accessing finance is no easy feat. Fortunately, if you are struggling to find a loan because of your poor credit history, you have come to the right place! Jacaranda Finance is a private lender that takes a more comprehensive approach to credit, looking beyond your score to the broader picture. As a result, we could provide you with the bad credit finance you need to meet a range of expenses.
Been hit with an unexpected bill? Need some extra cash to pay for a new appliance? Whatever your needs, Jacaranda's personal loans are 100% online so you can apply for funding from virtually any device. The modern world moves fast and we don't believe loan approval should be any different. If you need urgent funding, scroll up to apply now or keep reading to learn more about your options for finance with bad credit history.
What is bad credit?
A poor credit history is derived from a low credit rating. Your credit rating is measured on a scale from 0 to 1200 and the higher your score, the better. Ultimately, the value of your score is a reflection of the information contained in your credit report, which could include some of the following details:
Name, date of birth, living addresses and employment history
Monthly repayment history
Details of credit inquiries made
Court judgements
Consumer credit accounts (i.e. credit cards)
Length of credit history
Generally, a score anywhere above 620 is considered to be a good history of borrowing. Anything below that is, therefore, a reflection of bad credit history. If you are not sure what your score is, it is relatively easy to check for free using the national credit reporting bodies listed on the government website. When applying for a loan, it is always a good idea to check your credit rating because a bad score could result in you getting knocked back on a loan altogether.
With Jacaranda Finance, you can apply for personal loans regardless of your credit history. So, even if you have a score below 620, we will assess your application. Ultimately, we cannot guarantee you will be approved for a loan but your chances may be higher given our history of helping clients with a range of different credit situations.
Finance for people with bad credit
Bad credit finance is where a loan is offered by a lender to someone with a poor credit history. Such applicants will not have good credit scores and may struggle to find loan options from traditional lenders as a result.
Essentially, there are two types of bad credit loans – secured and unsecured. An unsecured loan is where a borrower receives bad credit finance without having to offer some form of security. While secured loans require the borrower to provide an asset (i.e. mortgage or car title) to secure the loan should they default on repayments. Either way, the borrower will be required to sign a binding loan contract that sets out the exact terms and conditions of their bad credit finance.
Who are we?
In a nutshell, Jacaranda Finance is an online private lender. This means we can provide personal loans from anywhere between $300 to $10,000 to a range of clients, including those with a bad credit history.
The way it works is after you complete our online application we will assess your situation and determine whether or not we can supply you the funds requested. Since our application and approval process is so simple, we can provide an outcome within as little as 60 minutes (subject to a submission within AEST working hours).
At Jacaranda we believe in responsible lending, so we will never give you a loan that you cannot afford to pay back. However, our mission is to provide Australians with a solution to short-term cash shortfalls and we endeavour to give every applicant a fair assessment.
How can we help?
Jacaranda Finance can provide bad credit finance through different personal loan products. So, even if your credit score is below average, we could potentially provide you with the funding you need.
Basically, our personal loans are split into small, medium, and large. Each has their own requirements and specifications designed to meet the needs of their loan size.
The below table outlines everything you need to know regarding our different loan types:
| | |
| --- | --- |
| Small Personal Loans | Unsecured personal loans between $300 to $2,000 that can be repaid over a 12-month period. |
| Medium Personal Loans | Secured personal loans between $2,001 and $4,600 that can be repaid over 13 – 24 months. |
| Large Personal Loans | Secured personal loans between $5,000 to $10,000 that can be repaid over a 13 – 24 month period. |
Easy finance loans for bad credit
Wondering what kind of finance we could approve on bad credit? Jacaranda Finance can offer clients with poor credit access to funding for a variety of purposes, including:
No hidden fees
Transparency is something highly valued at Jacaranda so we will never hide our fees or charges to applicants. Effectively, what you see is what you get. All our costs will be recorded in your loan contract. That is our policy.
If you are ever unsure about anything, our expert lending team is at your disposal! You can contact us directly and ask as many questions as you deem necessary. We will do our best to answer all queries you may have promptly, however, we do encourage all loan applicants to review our FAQ page before getting in touch as they may be able to find the information they need there.
Eligibility criteria
To be eligible for bad credit finance with Jacaranda, you must be able to meet all of the following requirements:
Are you aged 18 or older?
Are you an Australian citizen or permanent resident?
Have you received a regular income for the last 90 days into your own personal bank account?
Do you have an active email address and mobile phone number?
If you can tick all of those boxes, then you can apply for a bad credit finance loan today!
Required documentation
Even though may be eligible for bad credit finance, there are just a few documents you will need to provide with your application before we can conduct an assessment. These include:
Personal details such as online banking and employment info;
A reason for why you are applying for the loan;
Your myGov details (if you are receiving Centrelink payments);
Your employer's contact details.
Can you apply if you're on Centrelink?
The short answer is, yes. We have approved loans for applicants receiving Centrelink payments. However, we will have to establish how much of your income is derived from Centrelink to ensure our easy finance loans for bad credit are a suitable option for your individual circumstances.
Many of our applicants are hesitant to apply because they believe receiving Centrelink will not make them eligible for a loan. While, of course, we cannot guarantee an application will be approved we encourage all applicants to apply anyway. The application is free to submit and we promise to give a fair assessment of your situation. Since we could approve your request for bad credit finance, even if you are receiving benefits – what have you got to lose?
Client confidentiality
Jacaranda Finance is bound by a strict privacy and confidentiality agreement. Consequently, we will never disclose any of your personal information to other sources. This means when we conduct your employment check we will not give away any details of your loan to your employer. Should we contact them directly, this is a routine procedure we need to complete as part of your application assessment. Yet, again, none of your private information will be disclosed, including the reason as to why you are seeking a loan.
All of your banking information will likewise, always be securely encrypted using the latest safe banking technology. As always, our team is here to answer any questions you may have. So, if you would like to know more about our privacy and confidentiality policies, feel free to send us a message.
Early repayments
What if you decide to pay off your loan early? No problem! If you would like to clear your debt then congratulations, we are more than happy to accept early repayments. Best of all, unlike other credit lenders, Jacaranda will not charge you an early exit fee.
In fact, if you choose to pay your loan off early, it is easy to come back! You can apply for a new loan with us on the same day. This could even be a great way to improve your poor credit history.
Likewise, we've got you covered if you need a longer repayment period too. At Jacaranda, we offer repayment periods of 13 to 24 months on all medium and large personal loans. So, you can have the breathing space you need to manage your loan the best way for you.
Application process
Think you are ready to apply for bad credit finance online? With Jacaranda, it's easy to get started – just follow these four simple steps.
Step 1: Online application
Scroll up now and use our loan calculator to enter your desired loan amount and repayment period. Once you're satisfied, simply hit the 'apply now' button and you will be directed to our 100% online application form. Should you choose to proceed with your application, this form could take you just a few minutes to complete.
Step 2: Loan assessment
After you've submitted your application form just sit back and relax as our team conducts the assessment process. For applications submitted during regular AEST business hours, you could even have an outcome within as little as 60 minutes.
Step 3: Loan contract
Should your application be approved, a member of our team will be in touch. They will send over a loan contract for you to read and sign. You should ensure you have read through our agreement carefully and made yourself aware of any fees or charges you could incur for late or failed payment. As soon as you're happy, simply sign and send it back to us!
Step 4: Distribution of funds
Once we have received your signed loan agreement, our team will schedule the release of funds to your account. Please note, inter-bank transfer times can affect the speed at which the money will hit your bank account and we cannot state how long this process may take. However, we will do our best to get it to you on the same day.
Try us out today
If you're looking for bad credit finance, we think we could help. When it comes to personal loans for people with poor credit, Jacaranda will always give you a fair go. We're all about looking at the bigger and will not be discouraged by just one detail.
So, if you're in need a helping hand, there is no better time than the present to apply for a personal loan. If you apply today, you could have the funding you need in your account before you know it!
Interested to learn more? Jacaranda can give you the lowdown on everything from loans comparison to bad credit car loans, settlement loans and cheap loans.
Read up on our complaints policy here.