Home > Are You In The Market For Bank Loans? Jacaranda Could Provide A Personal Loan Instead!
Are You In The Market For Bank Loans? Jacaranda Could Provide A Personal Loan Instead!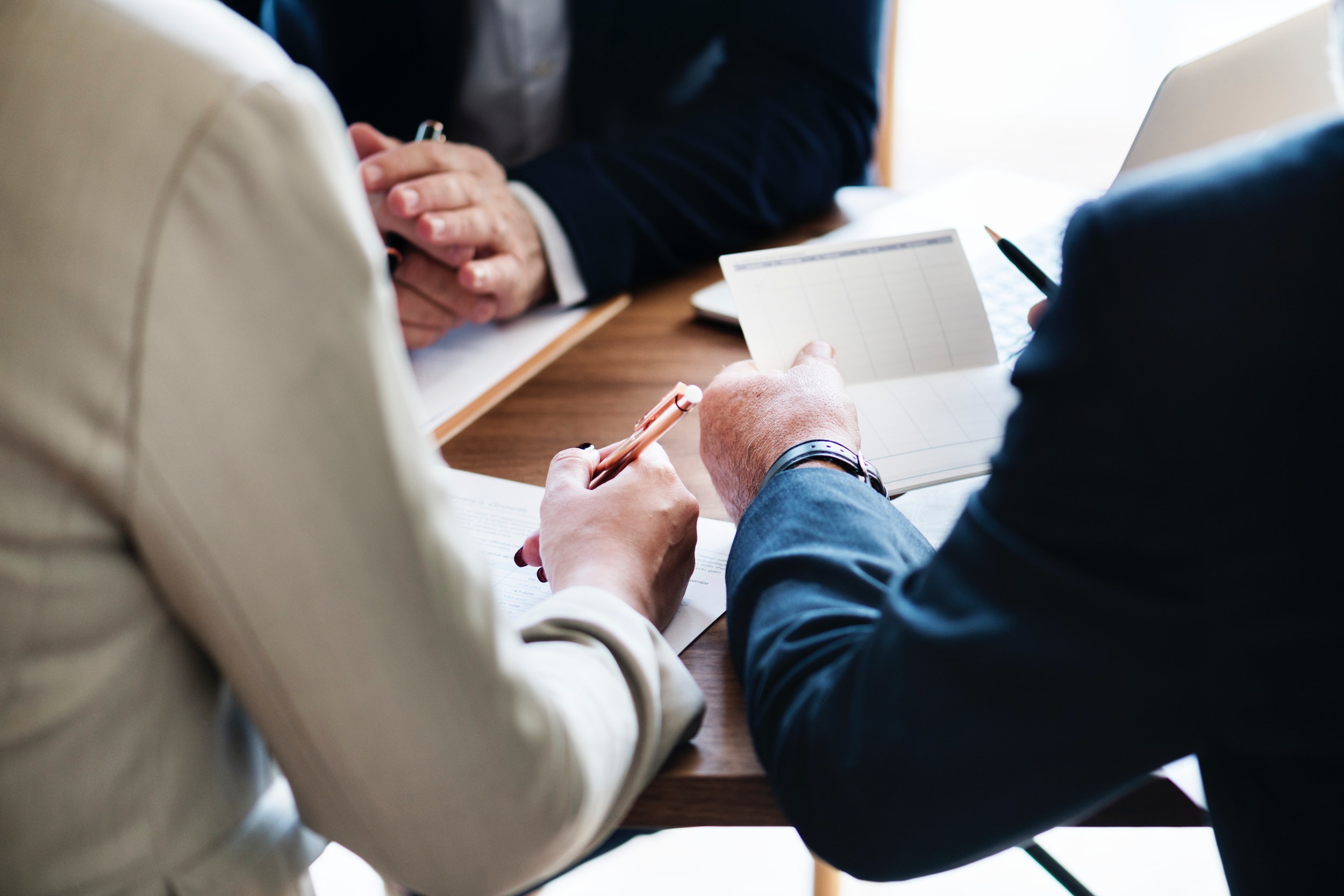 What Are Bank Loans
Bank loans are credit provided by the banks to borrowers. Bank loans, however, may not be for everyone. Consider then, a personal loan from Jacaranda. You could apply for a personal loan of up to $10,000 today!
Bank loans vs Jacaranda personal loans
Have you been searching for a bank loan near you? Maybe you've been googling 'bank loan interest rates', 'online bank loan', or 'fast loan bank'? Jacaranda is a lending company with a difference. Unlike the big banks, we are a smaller lender. That means you skip the long waiting times, pages and pages of paperwork and complicated application forms. Our goal is to get you the cash you need when you need it, without the fuss.
Wondering what a bank loan is? Well basically, a bank loan is an amount of money loaned by the bank with an agreed upon repayment schedule. Jacaranda can not offer a bank loan, as we are not actually a bank. However, Jacaranda could provide a personal loan.
A personal loan is similar to a bank loan. It is an amount of money taken out as a loan also on the basis of a repayment schedule.
With a traditional lender, your loan could take days, if not weeks to be approved. At Jacaranda, we do our best to deliver a decision within 60-minutes of application (if you apply during regular AEST business hours).
Who Are We?
Jacaranda is a 100% online lender providing personal loans between $300 and $10,000. You can apply for a Jacaranda loan wherever you are and whenever you like. Additionally, we are proud to be Australia wide.
Maybe you've been searching for a personal bank loan, or maybe you've been busy googling 'bank loan interest', 'easy bank loan' or 'private bank loan'? Jacaranda doesn't provide bank loans because we are not a bank. However, we could do you one better.
The traditional avenues of lending have become slow and outdated in our fast-paced world. Jacaranda has modernised the lending business for good. We have revolutionised the entire process. You can now apply on your own terms. Additionally, we don't ask you to fill out pages and pages of complicated forms. At Jacaranda, our team focuses on what matters. Put simply, we cut to the chase so you can get the cash you need as soon as possible.
What Is The Eligibility Criteria?
We like to keep our eligibility criteria as simple as possible. So, before you apply with Jacaranda, just make sure you meet the following criteria:
You will need to provide us with 100 points of identification;
All applicants must be over the age of 18;
You must have received some type of regular income for the last 90-days into a bank account that is your own;
All applicants must have an active mobile phone number and email address;
You must have internet banking set up and ready to be used.
Pretty straight forward, isn't it? We like to keep things as easy as possible for our applicants. At Jacaranda, we know that in a time of stress and financial worry there is no room for long waiting periods. Put simply, we'll do our best to get you the cash you need as soon as possible.
What Documents Will I Need To Provide?
We love keeping things as simple as possible at Jacaranda. In terms of documentation, all you will need to provide us with is the essentials. Our application form is 100% online. It could, therefore, only take you minutes to complete. We recommend having these documents with you when you apply…
Personal details like your online banking & employment info;
An active email address and mobile number;
The reason you are applying for the loan;
Your MyGove details (if you are receiving Centrelink payments);
Employer contact details.
Why Do We Need Your Online Banking Details?
At Jacaranda, we prefer to look at more than just credit. What does that mean? Well, Jacaranda doesn't just look at your credit score. After all, we prefer to look at the whole picture. Therefore, your bank statements provide us with valuable insight into your spending habits, regular payments and deposits.
There is no need to stress, however, as Jacaranda does not look at your real bank account. Our lending team will only review read-only copies of your bank statements. Jacaranda uses the latest in safe-banking technology to ensure your passwords and personal information is always encrypted. That means they are always hidden.
If you do need some more information or have any questions/queries we encourage you to get in touch!
Do We Conduct Employment Checks?
Yes, that is the short answer. At Jacaranda, we are committed to responsible lending. That means we do everything by the book. In order to be approved for a personal loan, all applicants must have been receiving a regular income into an account of their own for a minimum of three months.
We get in touch with your employer as a way of verifying your employment. There's no need to worry, this is just all a part of the process. Our team is highly experienced in conducting employment checks. Therefore, you can rest easy knowing we will never disclose any of your personal information or the reason you are applying for a loan to your employer.
Why We Are The Better Choice
From bank loans, unsecured bank loans, private bank loans to personal bank loans, the world of lending can be overwhelming and confusing. At Jacaranda, however, we make it easy.
There are plenty of lenders out their promising the world, however, significantly under delivering. Put simply, we are not one of them. At Jacaranda, we will never promise you anything that we can not actually deliver. Basically, we stick to our word.
If we can't deliver, we won't get your hopes up. Additionally, Jacaranda complies by responsible lending practices, and will never approve you for a loan that we feel you will be unable to repay.
Focus On Customer Service
When it comes to a personal loan, Jacaranda doesn't only offer you a fair go but we will smash your expectations out of the park when it comes to customer service. At Jacaranda, we pride ourselves on the belief that we know exactly where our customers are coming from. Basically, we look at it from your point of view.
At Jacaranda, we don't just focus on your credit score. Therefore, we look deeper than that. Our team focuses, instead, on how you are actually going to pay back the loan. We look at your current financial circumstances and do our best to find a suitable loan product.
When you apply with Jacaranda you can be guaranteed we will never lend you an amount that we do not believe you can repay. We are speedy yet thorough when it comes to the application assessment process.
If you've got questions we are more than happy to answer them! We understand that online lending can be very tricky to navigate. So, if you're googling 'online bank loans' or 'easy bank loans' then why not let Jacaranda see what we can do for you! You could even have an answer within 60 minutes*. Our lending team will even do their best to get the money in your account on the same day!**
*If you apply during regular AEST business hours.
**Access to funds will be dependent on inter-bank transfer times.
No Nasty Surprises
At Jacaranda, we are all about transparency. Basically, we will always be 100% open and honest with you. We know the importance of trust, especially when it comes to the online lending industry. So, when you apply for a loan with Jacaranda, you can be guaranteed all possible fees and charges will be included in your loan contract. To put it simply, we'll be honest with you from the start.
We encourage all of our applicants to take a good look at their agreement before signing. Your contract will always state possible fees and charges that you could incur for late or failed payment. Our team is more than happy to answer any questions you may have regarding your loan or any fees and charges that might be outlined in your contract. So, get in touch today! That's what we're here for!
Interest Rates On A Personal Loan
You might be wondering what the interest rate could be on your loan. Maybe you've been googling 'bank loan interest rates', 'bank loan interest' or 'bank loan rates'.
While we obviously do not offer bank loans, the interest rates on our personal loans are as competitive as they come. You can get an idea of the interest rates on our loans, over on our costs page.
Keep in mind, however, that displayed comparison rates only apply to the examples given. Additionally, all fees and charges may not be included. Different terms, fees or loan amounts may result in a different comparison rate.
Centrelink And Personal Loans
Receiving Centrelink payments? Don't think you could be eligible for a personal loan? Well, think again. Jacaranda is proud of the fact that we give all Aussies a fair go – regardless of the circumstances. If you're receiving Centrelink it does not necessarily mean your loan application will be denied. Our team will do their very best to match you with an appropriate loan product.
Jacaranda Finance Australia
We're proud of the fact we've helped thousands of Australians find the finance they're looking for. Even customers who were originally searching for bank loans have found a Jacaranda personal loan to fit their budget. Below are some common search terms, as well as the loans we have managed to approve.
| Search | Amount | Approved |
| --- | --- | --- |
| Unsecured Bank Loan | AUD ($)1,600 | ✔ |
| Online Bank Loan | AUD ($)3,800 | ✔ |
| Personal Bank Loan | AUD ($)7,000 | ✔ |
Disclaimer: The above examples are for demonstrative purposes only. They do not, in any way, reflect the terms of your possible loan, or the amount you may be approved for.
Apply Now
The application process is super simple and 100% online. Here's how you could apply…
Step 1:
Scroll up and use our loan calculator to select an amount and repayment period that suits you. When you are happy simply click 'apply now'.
Step 2:
Once you have selected 'apply now' you will be directed to our 100% online easy application form. Our team will begin their assessment once you have completed this form. Additionally, if you apply during regular AEST business hours you could even hear back from us within 60-minutes.
Step 3:
If your application is successful we will be in touch. A member of our lending team will send over a contract for you to review and sign. Once we receive that back our team will transfer the funds straight to your account!