Home > Cruise along with our bike loan, apply now up to $10,000!
Cruise along with our bike loan, apply now up to $10,000!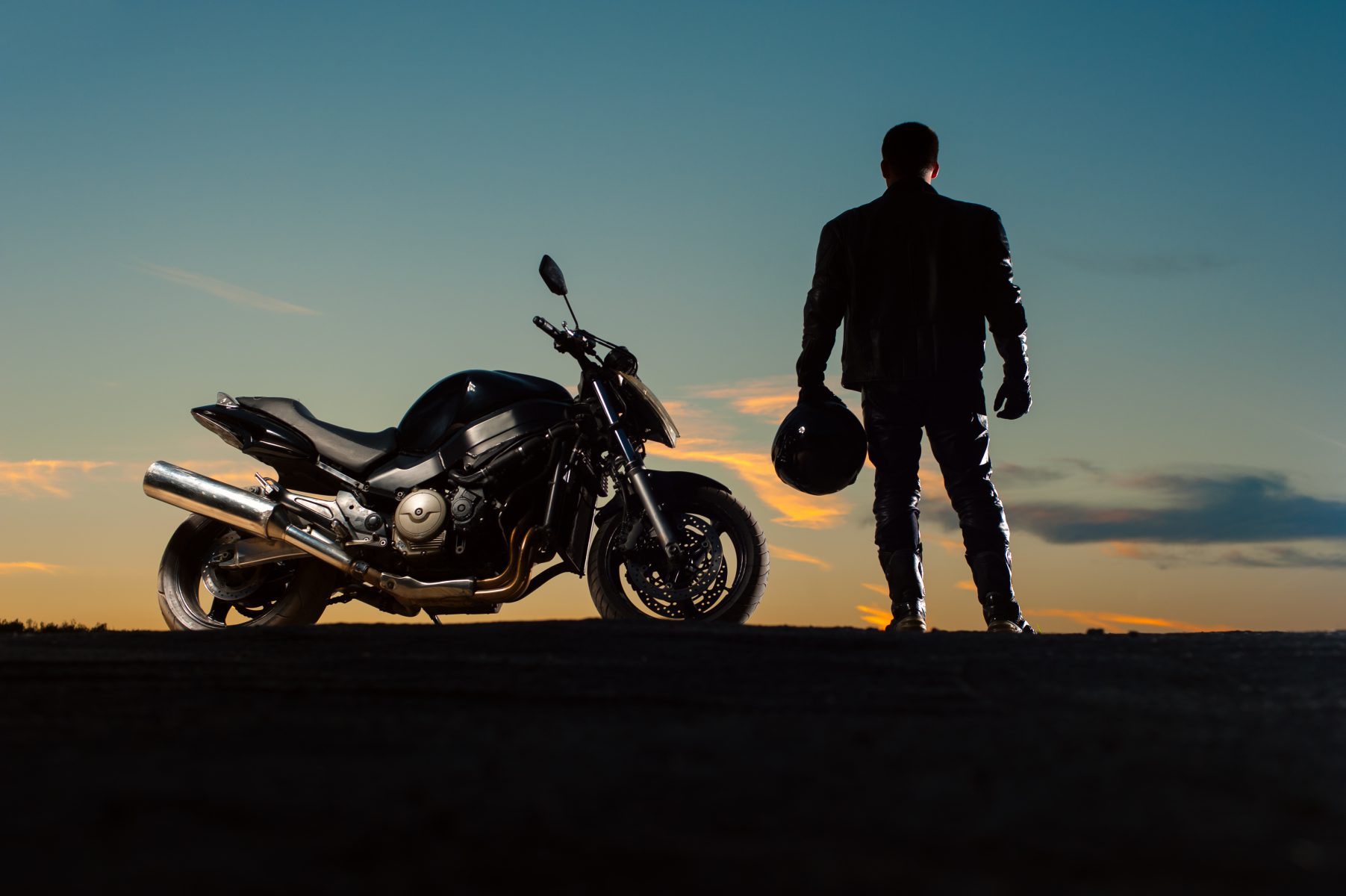 Looking for an affordable bike loan?
Is cruising up the mountain in on your favourite motorbike an ultimate dream? Well, at Jacaranda Finance we can turn that dream into a reality with a bike loan! We are 100% online and as a result, are fast and convenient. We offer fast turnaround, a team of loan specialists ready to help at the touch of a button, and an easy loan application.
Our bike finance can get you on the road fast with our no-hassle loan application. Our initial loan application could only take a few minutes to complete, and you could receive an outcome in as quick as 60-minutes of submission*! It's really simple and easy.
Let's learn more about a Jacaranda Finance bike loan and how they can help get you on the road.
Firstly, who is Jacaranda Finance?
We are a 100% online loan company that provides small personal loans to everyday Australians. Our business is focused on a fast and easy loan service. In addition, borrowing money doesn't have to be a hassle. With Jacaranda Finance it's all available at the touch of a button.
A personal loan ranges from $300 to $10,000 and the loan term can range over 12 to 24 months, depending on the loan amount.
Therefore, to get to know us more, here is a breakdown of what Jacaranda Finance does best.
Are we fast?
We are lighting fast! Our application could take you just minutes to complete. And with a quick turnaround, you'll have your moolah before you know it. Our website has been designed to be customer friendly. It's simple to navigate and it's easy to discover all the information you need before you are ready to apply.
To help make your Jacaranda Finance experience hassle-free, we have designed a loan calculator. When you head to the Jacaranda Finance website, you'll find a loan calculator conveniently located at the top of each page. It's easy to use; simply select your loan amount and terms, then click APPLY NOW! As a result, you'll be taken to the application page to complete our simple loan application.
Do we offer breathable loan terms?
Our loan terms are flexible and breathable for all applicants. Furthermore, depending on your loan amount, you can select a loan term that reflects your other financial commitments.
Do we offer paperwork free loans?
Jacaranda Finance loan service is 100% paper-free! You don't even have to print out your loan contract, once approved. Simply sign online and receive your funds remotely. As a result, our loan service is fast, simple and environmentally minded! Save the trees, whilst applying for your personal loan.
What loans do we offer?
At Jacaranda, we can provide 3 different types of personal loans: small, medium and large personal loans. Here are some details of these loans:  
| Loan Type | Secured Options | Loan amount | Loan term |
| --- | --- | --- | --- |
| Small Loan | Unsecured | $300 to $2,000 | 12 months |
| Medium Loan | Secured | $2,001 to $4,600 | 13 to 24 months |
| Large Loan | Secured | $5,000 to $10,000 | 13 to 24 months |
Are we a responsible lender?
When assessing loan applications, we adhere to responsible lending practices. We don't approve a loan unless the customer can afford the repayments. However, we encourage everyone to apply for a loan, as we are more lenient compared to traditional lenders.
So, now you know a bit about us, get started by applying for a bike loan today.
What is a Jacaranda Finance bike loan?
Here, at Jacaranda Finance, we offer many loans, not just ones for bikes.
We offer small personal loans and medium and large secured personal loans. Small personal loans range between $300 to $2,000 with a 12-month loan term. Medium secured personal loans begin at $2,001 to $4,600 with a loan term ranging from 13 months to 24 months. Then, large secured personal loans are from $5,000 to $10,00 and also repaid over a 13 – 24 month period.
In addition, if you are unsure what the difference is between a secured and unsecured loan, don't worry we have you covered!
Unsecured loan
Unsecured personal loans are loans that don't require equity. Small unsecured loans are perfect for someone who needs an extra boost of funds to afford their dream wheels. Otherwise, if you're hunting around for a used bike, a small used bike loan would fit you perfectly.
Secured loan
A secured personal loan is a loan that is secured by equity. Either another motorbike, car, boat or caravan are suitable forms of equity. A secured personal loan amount ranges from $2,001 to $10,000 and is perfect for someone hunting down their second bike to add to the collection. They're also great for anyone looking for further addition to their motorbike fund.
Now you have all the information you need to help choose the right loan for you. If you have any further enquiries about the types of loans we offer, send us an email or call us today on 1300 189 823.
Alternatively you can go to the Moneysmart website
How do I apply for a bike loan?
Jacaranda Finance has designed a loan process that is easy to follow. Here are a few simple steps to follow when applying for a loan.
Step one: Applying onlineSubmitting your application online is simple and is paperwork free! Our online loan application could only take minutes to complete. That's it!
Step two: Assessing your applicationOnce your application is submitted, we will assess it based on the personal details you provide. We will determine whether one of our loans are suitable for you.
Step three: No paperwork applicationWhen it comes to supplying supporting documents with your application, we utilise the latest in safe banking technology. As a result, we are able to access your bank statements and evaluate your spending habits to see if you're suitable for our quick loans. We may need to contact you for further documentation depending on your situation. If this is the case, we will let you know via SMS or email.
Step four: Responsible lendingWhen assessing your application we adhere to responsible lending practices. We never lend money to customers who cannot afford repayments. The last thing we want is to land you in unmanageable debt!
Step five: Get your Moolah!Once you submit your application, sit back and enjoy a cup of tea and a good book. If you are approved, we'll transfer your funds into a nominated bank account almost as soon as we have received your signed loan contract! You'll receive the money not long after. However, time will vary depending on the speed of your bank and what documents you supply.
Am I eligible to apply?
When applying for a bike loan at Jacaranda Finance, we have a checklist to assess whether you are eligible. Here is our handy checklist to look over before you apply for your bike loan:
Be over 18 years of age
Receive a regular income into a personal bank account
Be an Australian citizen, or have permanent residency
Have a valid mobile number and email address
Once you have checked you meet all these requirements you are ready to apply for a bike loan today!
Do we perform credit checks?
We do adhere to responsible lending practices and as a result, we do perform credit checks. However, we encourage anyone to apply, despite past financial mishaps. We want to give every customer a fair go, whilst continuing to honour our duties as responsible lenders.
We are, however, more lenient than traditional lenders. Jacaranda Finance is 100% online so, why not just apply and have a chat with our friendly customer service staff about your situation.
Can I still apply for a bike if I have bad credit?
We assess all our applications individually and encourage all those looking for a bike loan to apply. We are more flexible than traditional lenders and our assessment criteria are based on analysing your relationship with money and present financial situation.
Am I still eligible for a bike loan whilst receiving Centrelink payments?
We consider Centrelink payments a source of income. As long as you are receiving regular income for the past 90 days, you can apply for a bike loan.
We encourage everyone to apply for a bike loan. Whether you have bad credit or are receiving Centrelink payments, it should not deter you from applying.
How do bike loan repayments work?
Jacaranda Finance has designed a super easy and simple system for your loan repayments.
Using the latest in safe banking technology, we automatically debit your nominated bank account with your repayment amount. You can choose to schedule your repayments fortnightly or weekly to suit any other financial commitments.
Is a bike loan right for me?
Who is this product for? Those who are looking for a fast processing short same day approval loanTo be eligible to apply for a same day approval loan?
Must be over 18 Years of age
A permanent Australian resident
Have a regular source of income for at least 3 months prior to applying
What repayment terms do you offer?
From 12 – 24 months. Repayment terms will vary depending on each applicant's bank.Loan types availableFixedLenderJacaranda FinanceDo we offer other kinds of finance?Yes, these types of loans are essentially personal loans so you can use them to pay for bike repairs, insurance or rego. Whenever you need to boost your funds, our loans can help.
5 Simple ways to save up for a motorcycle without a loan
The sooner you start saving your funds, the more you can save. Regardless of what you plan on buying, knowing some tips on how to intelligently save your cash can be beneficial for multiple reasons. This includes financing your next motorcycle. Here are some easy ways you can save up for a motorcycle, without the help of a loan:
Set a realistic goal.

This is a simple yet vital step that can help you determine how much cash you need and how long it'll take you to get there. By setting a realistic goal, you'll know how much you should be setting aside every week/ fortnight/ month to eventually buy a motorcycle without the help of a loan. 

Make a plan.

Now that you've set yourself a goal to reach, think of how you'll get there. Review your spending habits and determine what to cut out of your budget. Cutting out any unnecessary expenses can help you know where your money is going and can help you set a realistic budget to strictly follow. 

Set up a savings account.

Setting up an online savings account is a great way to start managing your money. The reason we suggest opening a savings account is because it would be harder to spend from. Unlike a transaction account, savings accounts can have higher interest rates and no fees depending on how often you transfer funds and how long you leave your funds in the account. 

Set aside an emergency fund.

Saving up for an emergency fund is useful to ensure you have a safety net to fall back on. This can help you avoid getting into debt, failing to pay your bills and potentially decreasing your credit score. Why not prepare yourself for the unexpected?

Track your spending. After setting up a budget and plan to follow, a great way to meet your savings goal is to track your spending. This can help you find out where your money is going, and what unnecessary costs you'd be happy to cut out.
So, why wait?
Jacaranda Finance is ready to help you start cruising along the coast on your dream motorbike. We have a dedicated team of loan experts who are ready to assess your applications. Also, if you have any questions, don't be afraid to contact our friendly staff who monitor our website and phones.
Now you know everything there is to know about our loans for bikes. So, stop waiting and let us put you in the driver's seat with a Jacaranda Finance personal loan.We are 100% online so we can have your loan approved usually within 60-minutes*. Still not convinced? Give us a call and chat to one of our friendly customer service representatives and get your loan underway!
Want to know more? Find out how you could consolidate your credit cards! Jacaranda has the low down on instant cash advance online no credit check
*If you apply during our business hours and we don't require any additional information from you