Home > Blog Posts > Drive Your Next Holiday With Jacaranda Finance Caravan Loans
Drive Your Next Holiday With Jacaranda Finance Caravan Loans
May 30, 2018

●

12 minute read

●
Authoritative Source
Daniel Wessels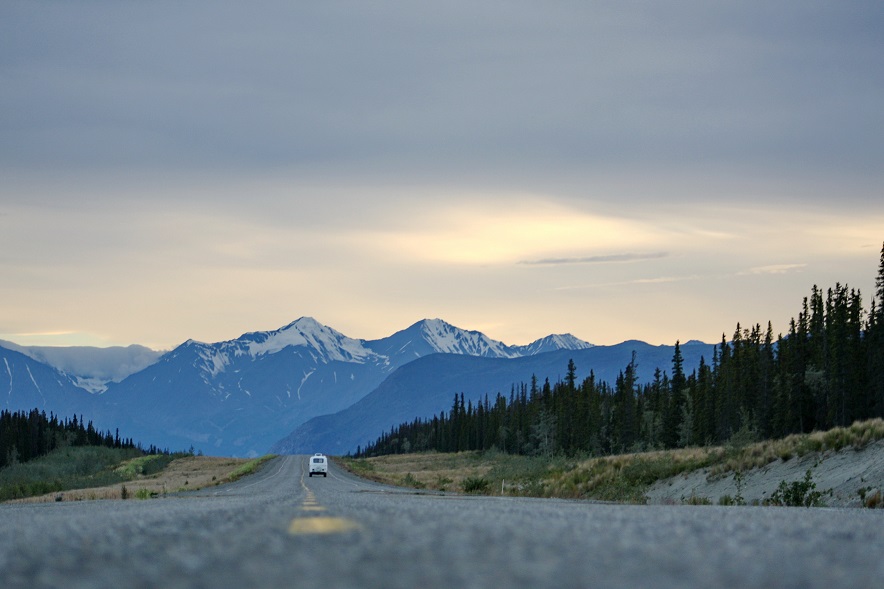 Jacaranda Finance caravan loans for the adventurous nomad inside.
There's no better way to see a place than to set out on the open road and drive its parameters. Sure, you can fly from location to location, but you'll likely miss so much of the authentic sights. All the wildlife, the pit stops, the random sightseeing opportunities and the ability to go as fast or slow as you like and lots of different places along the way. You can't do any of that on a plane.
You could travel old school in a car and camp along the way or stay in motels. Or you could lush things up a little and get yourself a caravan. It's a house on wheels and the absolute best way to experience any road trip adventure. A caravan cash loan could get you the caravan of your dreams to help you fulfil those travel plans.
What are caravan loans?
At Jacaranda, we want to see you set off on the road trip of your dreams as soon as possible. That's why we have partnered with the best in the business. Jacaranda Finance is now offering a lender-finder service for car loans and caravan loans. What is a lender-finder service, you might be asking? Essentially, we do all the hard work for you. When you submit an application for a caravan loan we'll get in touch with our lending partners. If we find a compatible lender willing to make your caravan loan dreams come true, we will be in touch.
From there the process is pretty simple. Your caravan loans lender will step you through the entire thing and you could be hitting the open road sooner than you think! Whether you're looking for a brand new motorhome or one that is pre-loved. Jacaranda Finance could match you with a lender who could provide you with cash from $8,000 to $100,000.
If you're just wanting to hire a caravan for a short trip then you might be looking at getting a smaller amount of caravan finance. If you are only after a smaller amount, perhaps check out Jacaranda's unsecured personal loans or our holiday loans as they might be more suited. On the other hand, if you're looking to buy your own holiday maker and have it at your disposal whenever you please, our caravan loan lender finder service could be a match made in heaven!
How do caravan loans work?
You can apply for caravan loans Australian completely online. Just jump on to our car loans page and use the loan calculator to get started with your application. Use the slider to select how much you're wanting to borrow. Then, choose your repayment period between 13 and 24-months. Enter a few contact details, click the 'Apply Now' button and you've just started your application. Our system will send your details off to possibly be matched with a compatible lender.
Over the next few (yep, it's that quick) we'll ask you to provide a bit of information on your income, spending habits, employment and overall financial situation. You'll just need to fill everything out online and then click Submit. No need to print anything off and rummage through piles of documents trying to find the right ones to send through. The whole process is completed online so it can't really get any easier.
The lender we match you with might ask you to provide a bit of information on your income, spending habits, employment and overall financial situation. This is just a part of the assessment process – nothing out of the ordinary. Usually, this information is able to be submitted online. No need to print anything off and rummage through piles of documents trying to find the right ones to send through. Our partner lenders like to keep things as streamlined as possible so you get the cash you need as soon as possible.
What do I need handy to apply for caravan loans?
Here's what you will most likely be asked to provide when you are submitting an application for a caravan loan:
The reason for your loan (probably to buy a caravan we imagine);
A few personal details;
Your internet banking credentials so we can verify your income (yep, you do need internet banking;)
Your MyGov account details so we can verify your Centrelink Income Statement (if applicable);
The registration number, photos and proof of ownership for whatever asset you are tieing to your loan for security.
It is important to remember that caravan loans are always secured. Any loan over the value of $2,000 must have an asset attached as security. This could be in the form of a car, motorbike, boat or caravan (if you already have one, that is). However, the good news is you can actually use the caravan you are buying as security for the loan.
What happens after I've applied for my caravan loans?
Once you've submitted your application for a caravan loan our team should hand your application over to our partner lenders. Generally, we are able to get you an outcome pretty quickly. If you choose to apply during regular AEST business hours, we could have an answer for you within 60 minutes. However, if we require additional documents, or you apply outside of normal business hours, it can take a little longer.
If we are able to partner you with a compatible lender you will get a caravan loan offer. It is important to remember that this is just an offer. If you feel that it is not the right fit for you then you are under no obligation to accept. If we can't find you a willing lender then we will let you know, we don't want to waste your time so we'll be completely upfront about it.
What happens if the application is approved?
If a lender is able to make you an offer you will receive a contract to review and sign. It is important that you review your contract and ensure that you are aware of any fees and charges that could be incurred for late or failed payment. If you're happy, simply sign your contract and send it back. It's all done electronically so this process can be completed in a matter of minutes.
As soon as your signed contract hits your lender's inbox, the money will be transferred into your account. In some cases, our lenders can provide caravan finance the same day. Most of our clients receive their caravan loans Australia from their lender within a few hours. Yep, that's right. Our lender partners could provide same day cash loans, no problem! However, sometimes, if your bank has slightly stricter policies, it can take up to 24-hours for your cash advance to reach your bank account. Inter-bank transfer times can be a bit of a pain.
When Do I Start Making The Repayments?
Remember when we said that someone from our team will get in touch with you after you've been approved to go over some final details? Well, those final details include your repayment terms. We'll ask you to select a day in which you would like your payments to come out of your account. This day can either be on a weekly, fortnightly or monthly basis and will last for the life of your loan. For example, you might want your payments to come out on a Thursday everyday fortnight, or a Tuesday every month. It's completely up to you. However, we always recommend setting this day in line with your pay cycle so you'll never be leaving yourself short.
For example, you might want your payments to come out on a Thursday everyday fortnight, or a Tuesday every month. Our lenders are usually very accommodating. However, you will always be advised to set the day of your repayments in line with your pay cycle so you'll never be left short.
Your lender will not ask you to pay any more money before you've received your loan. This is not responsible lending. If you do come across a lender that asks for upfront payments, it is very likely a scam. Your loan repayments will start whenever your nominated payment day comes around. This will always be at least 4-days after you've received your loan. It will depend on whether you've chosen to make payments weekly, fortnightly or monthly.
You won't ever have to worry about setting reminders to make your caravan finance Australia payments. Nor will you need to stress about accidentally forgetting to make one. It will all be done automatically so to avoid those late or missed payments as much as possible.
Need A Ute To Tow Your Caravan?
A caravan might be what you're after but do you have a suitable car to tow it? If not, you might need to upgrade to a four-wheel drive or a ute. Jacaranda car loans can be used for caravans, utes and trucks so if you need a little more cash to upgrade your vehicle we can help! We offer car loans from $5,000 to $35,000 with repayment terms of 1 to 5 years. Don't hesitate, apply now!
What If I Can't Make The Repayments?
If your bank account is looking less than impressive one week and you know you're not going to be able to make a payment, don't stress! All you need to do is get in touch with your lender and tell them what is going on. Usually, if your lender is given enough notice, they might be able to alter your repayment schedule, however, you will have to speak directly to your individual lender regarding this.
As long as we know about the change in your situation before we go to take the payment, it is likely we will be able to work with you to come up with an alternative arrangement. Our job is to find a lender that could help your financial situation, not hinder it. Therefore, as long as you're open with us, we'll do our best to find a lender that is open to working with you.
On the other side of things, if you're rather cashed-up one week and want to throw a few extra dollars onto a payment, feel free to do so. Most of our partner lenders are happy for you to pay out your loan early if you would like, of course, you will still have to get in touch with them directly. Most likely, you will never be charged for adding to payment or for paying your loan out early.
What Are Caravan Loan Finance Rates?
Your loan repayments will vary depending on your individual situation, particular lender and loan term length and agreement. When it comes to fees and charges on your potential loan, your lender will be completely upfront and transparent. Therefore, you'll never be hit with unexpected fees that were hidden in the fine print. What you see in your loan contract will be exactly what you get.
Can I Get A Caravan Cash Loan On Centrelink?
Yes, you can apply for caravan finance Australia even if you receive Centrelink. As long as you meet our basic eligibility requirements, in some cases, Centrelink can be taken as a form of income. However, it is important to remember that every individual's financial situation is different and every lender is different. Therefore, we can not speak for every individual. The best thing to do is to go ahead and apply. The application itself is cost-free and you could have an outcome fairly quickly.
Before you apply, make sure you meet these basic requirements:
Be over the age of 18;
Be an Australian citizen or permanent resident;
Have a regular income for the last 90 days;
Have a direct mobile number and email address.
If that sounds like you, and your Centrelink payments are regular and consistent, you could very well qualify for caravan cash loans with Jacaranda Finance.
How Do Our Lender-Partners View Bad Credit?
We can't speak for all of our lending partners, unfortunately. However, if you meet the basic eligibility criteria then we suggest you go ahead and submit an application. After all, you won't know unless you try! At Jacaranda, we only partner with responsible lenders. That means they can conduct a credit check. However, don't let that rattle you. Your credit score is only a small reflection of your financial situation and often not the only thing our lender partners could look at.
Our lenders prefer to put more focus on your current income and relationship with money rather than a couple of past mistakes. At Jacaranda, we believe that your credit history should be just that: history. Therefore, we do our best to partner with like-minded lenders who determine your ability to repay your loan based on your income, spending habits and overall relationship with money.
Our partner lenders will never approve someone for a loan they cannot afford to repay. You might be in need of instant loans, however, applying for credit you can't afford will only hurt your situation even more in the long run. At Jacaranda, we want to promote financial wellbeing and so do our lending partners.
If we were not able to match you with a compatible lender, don't let it get you down. It just means that you're likely better off without the financial burden of loan repayments hanging over you for the next 13 to 24-months. However, feel free to apply again later down the track as our criteria are always changing and we're sure your situation is too. You could be behind the wheel of your dream caravan in no time at all!
Ready to become a nomad?
If you've been sold on the nomadic lifestyle, living day by day on the road to adventure, we could have the solution for you! Apply for a caravan loan and you'll be driving your family holiday in no time at all!
If you still have some unanswered questions then jump over to our FAQ page. Still a little unsure? Shoot us your question either via our website contact page or our Facebook.
Want to know more about personal loans for debt consolidation?
Thinking about applying for a personal loan? Learn about accessing competitive personal loan rates!