Home > Looking for the best cash loans Australia has to offer? Welcome to Jacaranda Finance
Looking for the best cash loans Australia has to offer? Welcome to Jacaranda Finance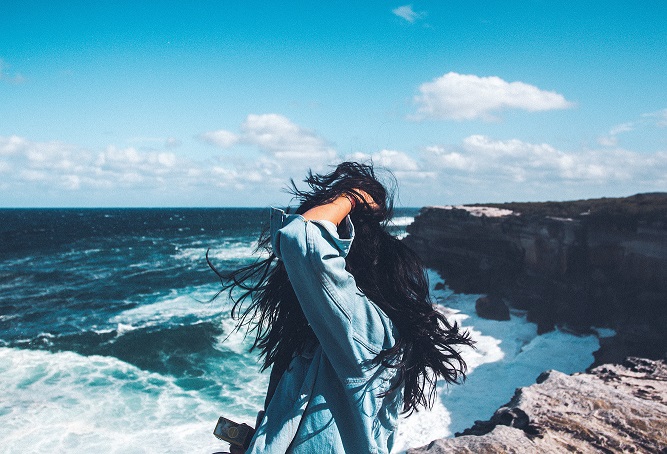 On the hunt for a cash loan in Australia?
As the cost of living in Australia is continuously rising and wages remain stagnant, many Australians are turning to credit to assist them with their temporary financial needs. While credit cards have generally been the go-to form of credit – with just over 16 million credit cards in Australia –  we're finding that, with the growing online lending market, many people are starting to turn to cash loans Australia when they're in need of some financial aid.
The thing is that cash loans Australia are a dime a dozen with hundreds of lenders all over the country offering what they say is the 'best deal'. Well, if you are new to the world of online lending and you're in need of some quick cash, you may have spent hours already looking for what your interpretation of the best deal is. If you're not sure what that is, keep reading.
What are cash loans Australia?
Cash loans are a type of short-term personal loan that range from $300 to $10,000 and can be repaid between 12 and 24  months, depending on the amount you are applying for. Jacaranda Finance offers some of the fastest cash loans Australia has to offer. You could apply, get an outcome and receive your cash all in the same day, depending on the time of day you apply.
At Jacaranda Finance, we're all about options. Therefore, we offer 3 different types of cash loans. These are:
| Loan Type | Secured Options | Loan amount | Loan term |
| --- | --- | --- | --- |
| Small Loan | Unsecured | $300 to $2,000 | 12 months |
| Medium Loan | Secured | $2,001 to $4,600 | 13 to 24 months |
| Large Loan | Secured | $5,000 to $10,000 | 13 to 24 months |
Another great thing about cash loans Australia is that you can apply for them from anywhere in the country. Whether you are looking for cash loans Hobart, cash loans Brisbane, or even cash loans Canberra, apply with us to see if you qualify.
How fast are your cash loans?
We're telling you now, we're pretty damn fast. We might even be able to offer 1 hour cash loans very quick funds Australia, depending on the time you submit your application. If you apply within business hours, you could have an outcome on your application within 60 minutes of submitting it.
However, if you apply outside of business hours or we require some additional information, it may take longer. Just sit tight and keep an eye on your phone and email as we will be in touch as soon as possible.
If you have been approved, we'll send you your loan contract outlining all the terms of your loan. Once you have read and accepted your contract, we will transfer your cash to you. The amount of time it takes for that cash to be available in your nominated bank account will depend on the transfer policies of the bank you are with. Some of our clients get their cash loans within a couple of hours of being approved and some receive theirs within 24 business hours. So, either way, we're quick!
If you are looking for the best 1 hours cash loans very quick funds Australia has to offer, we say you're in the right place.
How do I apply?
Firstly, if you're in need of 1 hour cash loans very quick funds Australia, we recommend submitting your application during our business hours so we can assess it as quickly as possible. However, we know that financial strife can strike at any time of the day and, unfortunately, you have no say.
Luckily, our service is 100% online which means you can apply at any time of the day and night. You just need access to the internet and you're good to go. All you need to do is head to our website and use the loan calculator at the top of every webpage. Just use the slider to indicate the amount you'd like to borrow and then from the drop-down menu, pick your repayment period.
From there we'll give you an indication of what your loan repayments will be on a weekly, fortnightly and monthly basis. If you're happy just fill out your name and phone number and click Apply Now. You'll be taken to our simple application form which can take just minutes to fill out.
We'll ask you for:
100 points of identification
The reason for your loan
Your internet banking credentials
Your myGov account details (if applicable)
Relevant employment details
Once you have filled that out, click Submit and your work is done. From there, we'll get to work assessing your application and determine your eligibility for quick cash loans.
Who can apply for cash loans Australia?
Our loans are all subject to an individual assessment of the applicant's financial situation. However, we do have some eligibility requirements in place to further ensure your ability to repay your loan. Before you apply for cash loans Australia, make sure you are:
Over the age of 18
An Australian citizen or permanent resident
Receiving a regular income into your bank account for the last 90 days
Able to provide a valid mobile number and email address
Do you offer instant loans?
Technically, we do not offer instant loans. This is because, as responsible lenders, we have a certain process to follow when assessing a loan application. We must ensure your ability to repay the loan you are applying for before we can approve your application. As mentioned just before, it takes us a minimum of 1 hour to get back to you with an outcome.
While this is not quite instant, we think it's still pretty impressive. If you are looking for instant cash loans Australia, we have the next best thing. Plus, with us, you'll always know that we have your best interests in mind considering we will always give your application a fair and thorough assessment. Naturally, that takes a bit of time.
What about instant cash loans Australia no credit check?
We also can't offer you instant cash loans Australia no credit check. While our processing times are lightning fast (not quite instant), we do like to make sure we have all the information we need to determine your eligibility for a loan. For us, this does include doing a credit check.
Don't let the term 'credit check' scare you off. While we do conduct one on all applications, your credit score is just a small fragment of the bigger picture we like to look at when assessing your application. So, we do take your credit score into consideration. However, we prefer to put more focus on your current financial situation, rather than only looking at your past credit mishaps.
This means that we look at your bank statements from the last 90 days so we can get an accurate representation of your income, expenditure, spending habits and overall relationship with money. As long as you meet our eligibility requirements, the only reason your application would not be approved is that we're not able to establish your ability to repay your loan. This may not have anything to do with your credit score.
So, while we do not offer instant cash loans Australia no credit check, we always guarantee that we'll give your application a thorough and fair assessment, regardless of your credit score.
Why are Jacaranda loans the best?
Well, as we said earlier, cash loans Australia are a dime a dozen. However, we're pretty confident that ours are up there with the best. Here's why:
You're important to us
we always understand that when you're applying for online cash loans, you're looking for speedy and convenient service. That's why we have designed our loan process to suit our customers first and foremost. An easy application, fast outcomes, no paperwork and no hassle!
Our application process is as simple as they get
As a 100% online lender, you don't need to fuss around with piles of paperwork and confusing documents. Our application form can be completed in just minutes without you having to move a muscle (except to click your mouse). Plus, everything from the application to your repayments is done completely electronically. No messy paperwork is required.
There are no hidden fees and charges
One of the best things about our personal loans is that we have no hidden costs. Everything is upfront and transparent. So, you don't have to be worried about being surprised by any charges popping up out of the blue. You'll be made aware of everything in your loan contract, that's an absolute promise.
You can pay your loan off early with no early exit fees
Another big plus of our cash loans Australia is that you can pay them off as quickly as you like! Many lenders charge early exit fees when you choose to pay your loan out early. Not us! Whenever you wish to throw a few extra dollars onto your repayments, you're more than welcome to do so, completely free of charge.
Receive your money quick smart
Finally, since our application and approval process is incredibly fast and online, it means you could receive your funds the same day you get approved! This will, however, depend on what time of the day you are approved and the policies of the bank you are with.
How do I repay my loan?
Repaying cash loans Australia is easy! When you read through your loan contract, you'll see that we will have set a day in line with your pay cycle in which your payments will be directly debited from your account. Your payment amount will just be automatically deducted from your account on this day for the life of your loan. That's it. All you need to do is ensure you have enough dollars in your account to cover the payments.
If you're a little short one week and you don't have the cash to make up what is due, get in touch with us as soon as possible. As long as we have at least 24 business hours notice before your payment is due, we may be able to make an alternative payment arrangement that suits the change in your situation.
How much do Jacaranda loans cost?
The actual cost of your loan will be outlined in your loan contract. To view our personal loan rates and and additional fees and charges, head to our costs page.
If a payment fails to come out of your account without you notifying us of a change in your situation, you may be charged a direct debit dishonour fee.
Ready to get the best of the cash loans Australia has to offer?
Good, because we're ready and waiting to give your application the fair assessment it deserves. Go ahead and scroll to the top of this page to get started with your application.
If you have any more questions, check out our FAQ page or click here to send us a message.
Want to know more about bad credit unsecured personal loans with very fast approval?
Jacaranda has the low down on title loans, click here!