Home > Jacaranda's Got The Low-Down On Cheap Personal Loans!
Jacaranda's Got The Low-Down On Cheap Personal Loans!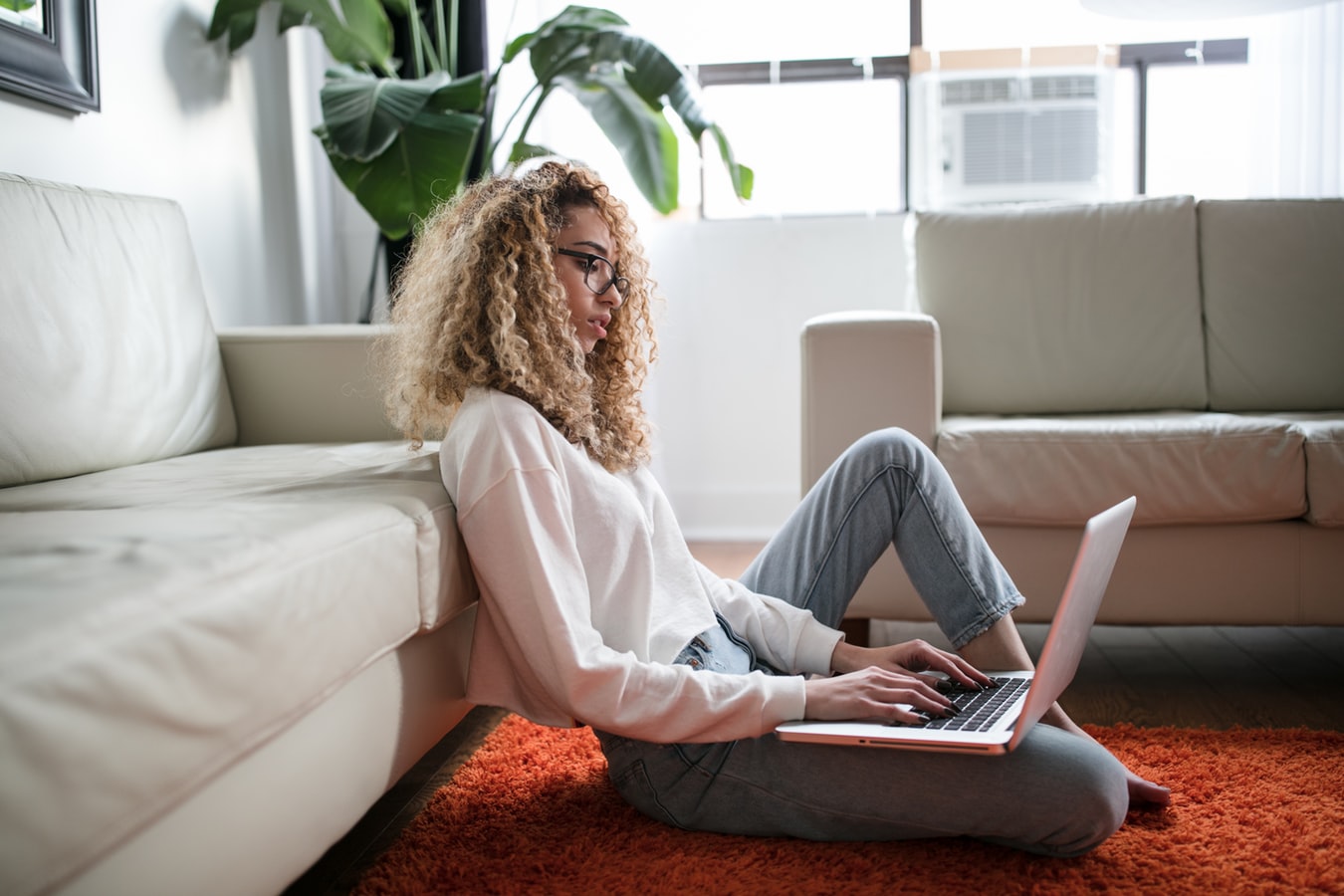 People who need funds for a necessary purchase may not have time to save up for it. They rarely want to pay credit card interest, so a loan from a lender might be the only option. However, traditional lenders like banks and credit unions do not typically offer cheap personal loans or low interest small loans. This can be discouraging, especially because personal loans can come with lower rates in comparison to credit cards. They also involve fixed repayment terms, making it easier for recipients to track how their travelling.
This article will provide you with a wealth of information about loans, be they cheap unsecured loans, cheap small loans, or cheap cash loans.
What Are SACC Loans?
The umbrella term for small loans is SACC or Small Amount Credit Contract loans. A SACC cash loan comes in the form of fast cash, usually as a deposit in a bank account. Data of the Australian Centre for Financial Studies show there has been a twenty-fold increase in demand for small, short term loans in the last decade.
Although no industry-wide data is available, SACC loans were allocated to over one million Australians in 2012, generating contracts with an average value of $900 million. What is more, this growth goes above and beyond volume and value. The market has also increased in terms of product variety. Lenders are enjoying an augmented online presence.
Cheap Loans Australia: All About Small Loans
SACC providers operate in the AFS (Alternative Financial Services) market. In AU, they compete within this cutthroat niche by offering products with uniquely attractive features. Demand from consumers from all walks of life has increased rapidly as a result.
The most attractive of these products are cheap personal loans online. The best cheap loans involve only minimal emotional or psychological pressure on the recipient compared to other loan types. Cheap interest personal loans minimize the borrower's need to take on long-term financing options such as credit cards. Professional lenders like Jacaranda Finance provide relatively simple and comprehensible repayment terms developed in consideration of the client's income level.
Still, finding the right personal loan can be tricky. When applying for a personal loan, there are certain factors that can make it more expensive. Here's a brief overview of them and some tips.
It's important to exercise caution when taking on debt. Do the research and ask questions when applying and especially before accepting a loan.
The Best Cheap Loans Might Not Be the First Ones Offered to You
It is important to compare and shop around before deciding whether a loan is really worth it and know that readily available credit sources might not be giving you the best deal. If I were to look for cheap loans near me, I would check to see if they met my requirements and if I could afford the weekly repayments. If you're not happy with what a lender is offering, look elsewhere. It's that simple.
As important as interest is, comparing loans is about more than looking for the lowest rate. Cheap interest personal loans are a good thing, but some come with prepayment penalties. As loan specialists, we suggest doing a search for the company's reviews to see what other borrowers have to say.
Even Cheap Small Loans Require Budgeting!
Anyone who has debt should budget effectively, even if it is small and on convenient terms. In fact, everyone should budget, period. Some people are born with great budgeting skills. Others develop them with time. Still, others, the vast majority of whom have struggled with debt at least once in their lives, have yet to master these skills.
Budgeting can be broken down into three different categories:
They're actually can be pretty easy to master – your income should exceed your expenditures. Make a list of your income and expenses that are as exhaustive as possible and you'll gain amazing insight into your spending habits. See if there's something you could do without. Also, see if there is a source of income you haven't tapped. This approach will serve to reduce expenses and increase income.
5 Simple ways you can improve your credit score
If you're planning on borrowing a loan, you'll most likely want to try getting the best possible offer. However, what you may or may not know is that your credit score is one of the biggest factors contributing to your loan rate and your overall ability to borrow a loan. Essentially, the better your score, the more likely you'll be able to borrow a loan on good terms. While it's important being aware of your credit score, it's just as important to review your credit report. This can help you get a better understanding of how your finances have affected your score, and how you can improve that number. If you're planning on borrowing a loan on a low interest rate, you'll want to consider improving your credit score. Here are 5 simple ways you can improve your credit score:
Make payments on time.

If you have a credit score, you will most likely have bills to pay. How efficiently your bills are paid is one of the biggest factors that helps determine your credit score. If your credit report shows a list of consistent payments made on time, you're contributing to a better credit score. Paying your bills on time is important, especially if it's $150 or more. This is because bills of that cost or higher get recorded as a 'default' if they're overdue.

Avoid 'over-applying'.

Every form of credit you apply for gets recorded on your credit report, regardless of whether you get approved or not. Applying to a number of lenders within a short period will ultimately affect your credit score. Essentially, having multiple credit applications listed on your credit report illustrates some sort of financial trouble and decreases your credit score. As a result, this will improve your chances of borrowing a loan on good terms. 

Review your credit report.

Reviewing your credit report is an important method to ensure all your information is accurate and up-to-date. Having any inaccuracies listed on your credit report can actually have a significant impact on your score. This is why it's recommended you check your credit report at least once every 12 months. The sooner you spot an error, the less complicated it will be to fix. Inaccuracies can include unrecorded repayments, incorrect debt amounts, duplicate listings, etc.

Hold onto your credit card(s).

Not having any sort of debt can actually affect your creditworthiness. Holding onto your credit card while maintaining all your payments is a great way to help improve your credit score as it illustrates to lenders your ability to manage debt.

Lower your credit card limits. While having a credit card is helpful for improving your credit score, consider reducing your credit card limit. Not only will this help you make your repayments more comfortably, but it can also limit the amount of debt on your credit report. Lowering your limit can effectively improve your credit score and ensure you're not facing any large debts in the near future.
Avoid Defaulting
This one may seem obvious, but you'd be surprised at the frequency of defaults. Defaulting on loans, even cheap cash loans whether it's an unsecured cheap cash loan or secured cheap cash loan, can be costly. It is common for lenders to impose late-payment penalties when a payment is dishonoured or skipped, this is usually in the form of a fee. If this happens often enough, cheap loans may soon become costly.
If you're unsure how to cope with debt and/or are having trouble repaying it, a credit counselling organization could prove very helpful. Credit Counsellors Australia is among the most reputable organizations in this sector.
What does Jacaranda Finance offer?
We may not offer cheap personal loan schemes, like NILS or Centrelink, however, we do offer personal loans for when you need extra cash for expenses, like car repairs or medical fees, and the list could go on.
Secured vs. Unsecured Loans
There are two types of personal loans:
| Secured Loans | Unsecured Loans |
| --- | --- |
| Secured loans require ownership of an asset. Our loans over $2,000 are secured. | Jacaranda Loans offers unsecured personal loans of up to $2,000, meaning you don't need to own an asset as security. |
Regardless of the amount you apply for, if you are approved, a direct debit will be set up in your main income account. The loan repayments will then be deducted from this account automatically, aligned with an agreed upon schedule. We have found that this removes the need to micromanage the repayments, once their set, all you need to do is ensure enough funds are left in the account.
The application process is easy and 100% online! Apply online using a simple application form that can take only minutes to complete. We will then assess your application quickly and determine whether one of our loan products would be suitable for your individual situation. You could achieve an outcome on your application within 60-minutes*, if you are approved we will transfer the money straight into your bank account in as little at 60-seconds**. So, the process is fast and simple – no fuss, no worries.
Personal Loans from a Reputable Lender
It is important to highlight that Jacaranda does not claim to provide cheap personal loans. We could, however, provide fair and reasonable rates on personal loans. The best part is, Jacaranda is 100% online. That means you can apply anywhere or anytime you like – even from your smartphone!
You cannot reasonably be expected to take your time when you're in urgent financial need. Insufficient cash is obviously the main one, but there can be a number of others, existing separately or in addition to it: overdue bills, urgent car repairs to keep your wheels on the road, medical bills, or unavoidable home improvement costs.
We will assess and possibly approve your application for quick loans online. A personal loan is one of the best ways to settle small outstanding debts. You can skip the bank or local credit union, where the process will likely take longer.
Jacaranda Loans prides itself on its history of professional services and impeccable lending behaviour. The quality of our services is stellar, with a fast application process, minimum response times, and fully transparent costs.
You Have Nothing To Lose!
Apply with Jacaranda Loans now – the applications are free, and our outcomes are quick. Jacaranda Loans performs credit checks, but your credit score and history aren't the only factors we consider when making a decision. In fact, they play a relatively minor role in our loan assessments. We will review and consider your loan application very carefully. You have a chance even without a spotless track record.
When will you hear back from us? You might get an outcome on the same business day! Loan approval and disbursement is 100% online. You won't need to travel anywhere to apply. The whole application process can transpire at any location with Internet access.
100% Transparent – No Hidden Costs
We charge reasonable rates and hide nothing. Our terms are fully transparent from the get-go. If you partner with us, you can enjoy the peace of mind knowing everything will remain just as it was from the start.
Some loan types may have other payable fees and charges. If you do miss a repayment on your loan, there may be additional fees that apply. To find out more about fees and charges for loans, feel free to give our customer service team a call or pop an email in. We're happy to answer any questions you may have.
Convenient Solution When You Need A Loan
When you're in need of cash quickly, you don't need to wait days. So, you can apply with Jacaranda Finance is a fast, fair go, whether you have bad credit or receive Centrelink. There are just a few basic requirements that you must comply with. These are listed below.
Can I Apply For Cheap Personal Loans?
We accept applications from all adult applicants who are residents of Australia. You must also provide a current phone number and email, a current bank account in your name, and bank statements to verify you have been receiving income for at least the last three months.
How to Apply
After you fill out and submit the short application form, Jacaranda Loans proceeds with the assessment. Our ultimate goal is to establish whether one of our loans would work for you. To help achieve this as soon as possible, we use state-of-the-art, 100% secure banking and data protection technologies.
If you are approved, we transfer the funds to the account you've provided after signing a loan contract. The funds might not show up at once though. It depends on your bank.
Personal Loans Online – The Right Answer for You?
Statistics show that most Aussies will borrow money at some point in their lives. These days, it's easier than ever to obtain quick personal loans. The choices we make about how much and when to borrow can help us make ends meet or end up breaking the bank. Before you accept a loan, it's important to make a sound judgment about whether you really need it. Most importantly, you need to be sure you can repay it.
We're here to answer any questions you may have. Please contact our dedicated team of customer service operators by phone or email during normal business hours.
​Jacaranda Finance is a lender. We do not offer financial advice. Consider seeking independent legal, financial, taxation or other advice to check how the information and ideas presented on this website about personal loans relate to your unique circumstances.
*If you apply during business hours and we don't require any additional documents from you
**Subject to NPP enabled bank accounts