Home > Blog Posts > Collateral loan: How do they work?
Collateral loan: How do they work?
October 16, 2017

●

8 minute read

●
Authoritative Source
Jacaranda Team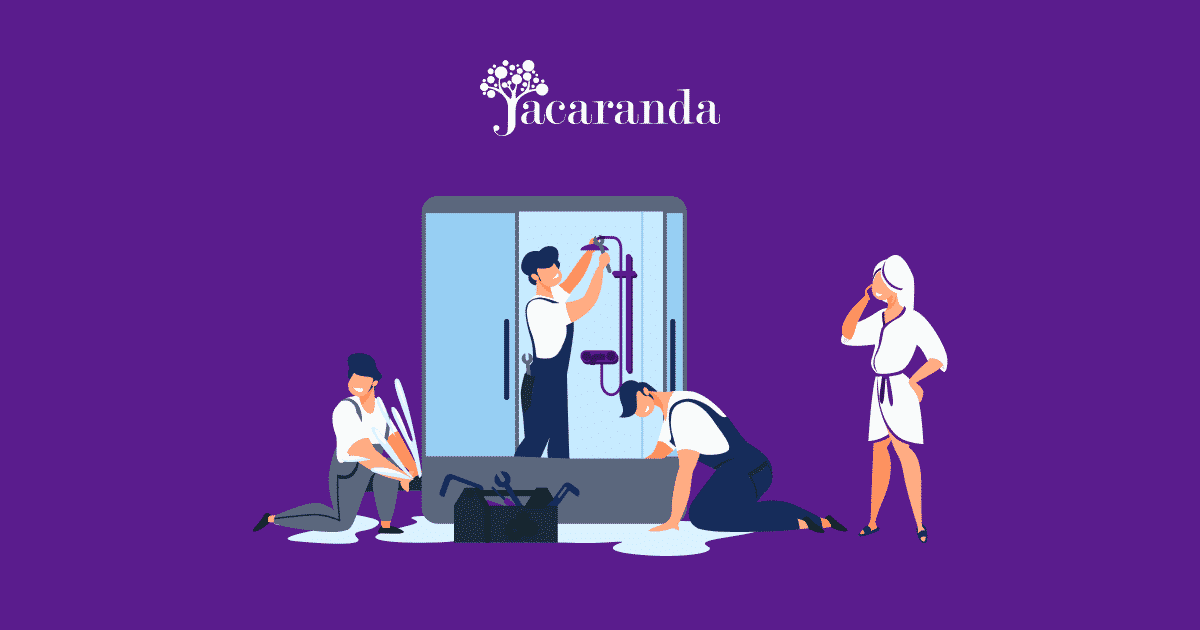 What is loan collateral?
If you're looking for a large loan (anything over $2,000), most lenders require you to attach collateral to your application. Essentially, a collateral loan is a secured personal loan.
At Jacaranda Finance we offer secured personal loans, or 'collateral loans' from $2,100 to $10,000 that you can repay over a period of  13 to 24 months. Our collateral lending options are designed to take the stress out of borrowing when emergencies pop up.
Where can I get collateral loans in Australia?
Jacaranda Finance offers a 100% online borrowing process. So, you can apply anytime, anywhere. Whether you're looking for a loan in Queensland, Melbourne or Hobart – Jacaranda Finance is always in your pocket. When the unexpected happens, you can apply for a collateral loan online at any time of day. We're here for the hurdles, big and small.
What collateral assets do lenders accept?
Different lenders accept a variety of different types of collateral. Typically If you're applying for a cash loan above $2,000 then it's recommended you attach collateral to your loan application. Generally, Jacaranda can accept the following assets as collateral for one of our loans:
If you have any questions about the collateral assets we accept, please don't hesitate to contact our friendly team.
3 things you need to know when using collateral to get a loan
#1 Collateral can be repossessed
Collateral helps when applying for large loans like a mortgage or car loan as it offers the lender security that they will be able to recoup costs from if you fail to meet the repayments. When you borrow money with collateral for security though, you sign an agreement that allows the lender to sell your collateral if you fail to make the repayments.
At Jacaranda, we exhaust all other avenues before beginning the repossession of a client's asset. If you are concerned about your next repayment, please contact our team at least 24 hours before the payment is due. They may be able to restructure your payment plan to suit your situation.
#2 Collateral can offer more competitive interest rates
If you apply for a collateral loan you are more likely to receive a competitive interest rate. This is because the loan carries less risk for the lender.
Jacaranda Finance conducts an individual assessment on every loan application to ensure we provide an appropriate loan product. We don't immediately say no when we see your credit score like some lenders do. Instead, we look at your current relationship with money, including your income and spending habits. Ultimately, we're committed to giving every Aussie a fair on the loan they need. So, we will do our best to offer you a competitive loan.
#3 Collateral is often for larger loans
Often lenders will ask for collateral if you have a less-than-perfect credit score or if you have applied for a large loan. Naturally, larger loans carry bigger risks for lenders. Above all, lenders would like their borrowers to repay their loans so having that security in place can provide them with more peace of mind.
As we've mentioned, lenders like Jacaranda would always prefer to have their loan repaid rather than having to sell the collateral.
So if you do have trouble repaying your loan you must speak to your lender as soon as possible to negotiate a plan.
Do you get the same amount for your loan as the value of the asset?
Generally a lender will offer you less than the value of your asset. This way they increase their chances of getting their loan back if you default on your repayments.
If your asset loses value for any reason, the lender will still be able to sell your asset to recoup the money you owe.
If the lender repossesses your collateral and does not receive enough money for the debt owed, you will still be responsible for the remaining debt.
Who uses collateral loans?
Collateral loans are quite common among new businesses, people with bad credit ratings and most popularly home loans.
New businesses often get rejected by lenders because they do not have a long track record of operating. Quite often new business owners will put an asset up as collateral to secure finance for their new business.
People with bad credit will often be required to have collateral or secured loan because of their past failures to repay a loan.
These loans can often be charged at a higher interest rate and should only be used as a last resort.
Home loans are probably one of the most common secured loans. The lender has the right to foreclose or sell your home if you fail to make repayments.
Therefore, there are some pro's and con's when it comes to secured loans. You are more likely to get a competitive rate with a secured loan. However, the bank has full rights to repossess it if you fail to make the repayments.
The thing to keep in mind is to ensure you can meet the repayments and your secured loan will be fine!
How to apply for collateral-based loans
When an emergency strikes and you need cash urgently, you don't have time to worry about whether your credit score is going to hold you back. If an accident or mishap has your bank account worried, don't sweat it, apply for a collateral loan in three simple steps.
Step one: You apply online
To begin your secured loan application head to our loan calculator located at the top of this page. Select how much you wish to borrow and for how long, then you'll see an estimation of your weekly, fortnightly or monthly repayments. Once you are happy with your proposed loan terms, click 'Apply Now' button. You'll be taken to our application where you'll have to fill in a few more details, then hit submit!
Step two: We assess your application
After you submit your application, our team will get straight to work. We can deliver a smart decision within 60 minutes, depending on when you apply. Jacaranda Finance utilises the latest in smart banking technology to assess your application without the hassle of submitting paperwork.
Step three: Cash straight to your bank
If you're approved, we'll send you a contract to review, sign and send back. Once your contract is signed, you could have the loan you need in 60 seconds*! We transfer cash straight to your bank. Have the loan you need in your pocket for when the unexpected happens.
Cash in 60 Seconds*
So, how do we make cash in 60 seconds possible? Jacaranda Finance is one of the first lenders to introduce instant banking for its clients. Instant banking is a new payment method that enables instant transfers via The New Payments Platform (NPP).
Where can I get bad credit loans with collateral?
If you're worried about your credit score, then you may hesitate to apply for finance when you need it most. With Jacaranda Finance, you can breathe a sigh of relief. We stand out amongst your dime-a-dozen online lender by giving every Aussie a fair go at the finance they need, bad credit and all.
As we assess your application, we do conduct credit checks; however, we look at more than just a number. We look at the big picture, including your expenses and income to assess your suitability for a loan. So, if you're after a bad credit loan with collateral, – we're the lender to bank on.
The costs of your collateral loan will depend on the amount you choose to borrow and your loan term. Some loan types may have other payable fees. If you do miss a repayment on your loan, there may be additional fees that apply. To find out more about fees for loans, feel free to give our customer service team a call or pop an email in. We're happy to answer any questions you may have.
What types of personal loans do we offer?
Jacaranda Finance offers two types of personal loans; secured and unsecured. We offer secured or collateral loans from $2,100 to $10,000. If you only need a small loan, we provide fast micro loans from $300 to $2,000, and there is no need to attach collateral. Before you apply, check out the personal loans we provide:
Whatever loan you need, Jacaranda Finance is the online lender that has your back. Whether you have bad credit or receive Centrelink benefit payments, apply with us today.
What makes us different
If you've been searching for 'car collateral loan', then you may have come across quite a few online lenders. So, what makes Jacaranda Finance different? See for yourself.
We can say 'yes' to bad credit
As part of our assessment process, we look beyond just your credit score, and examine your current relationship with money, including income and expenses. Jacaranda Finance is committed to giving every Aussie a fair go on the loan they need.
No paperwork
Skip the paperwork headache and apply in minutes for no paperwork loans! There is no need to send through months worth of bank statements; we use secure banking technology to access a read-only copy of the info we need.
Ready to apply?
Great! Scroll up to find our easy loan calculator and complete your application in minutes.
If you have any questions about your application or current loan, please contact our friendly team or give them a call on 1300 189 823.
*most people have their money in their bank account once they are approved and have accepted their contract within 60 seconds
Wondering what low interest rates mean? Jacaranda's here to help you find out about how to make the most of low interest rates!