Home > Cosmetic Surgery Loans Up To $10,000 With Jacaranda Finance
Cosmetic Surgery Loans Up To $10,000 With Jacaranda Finance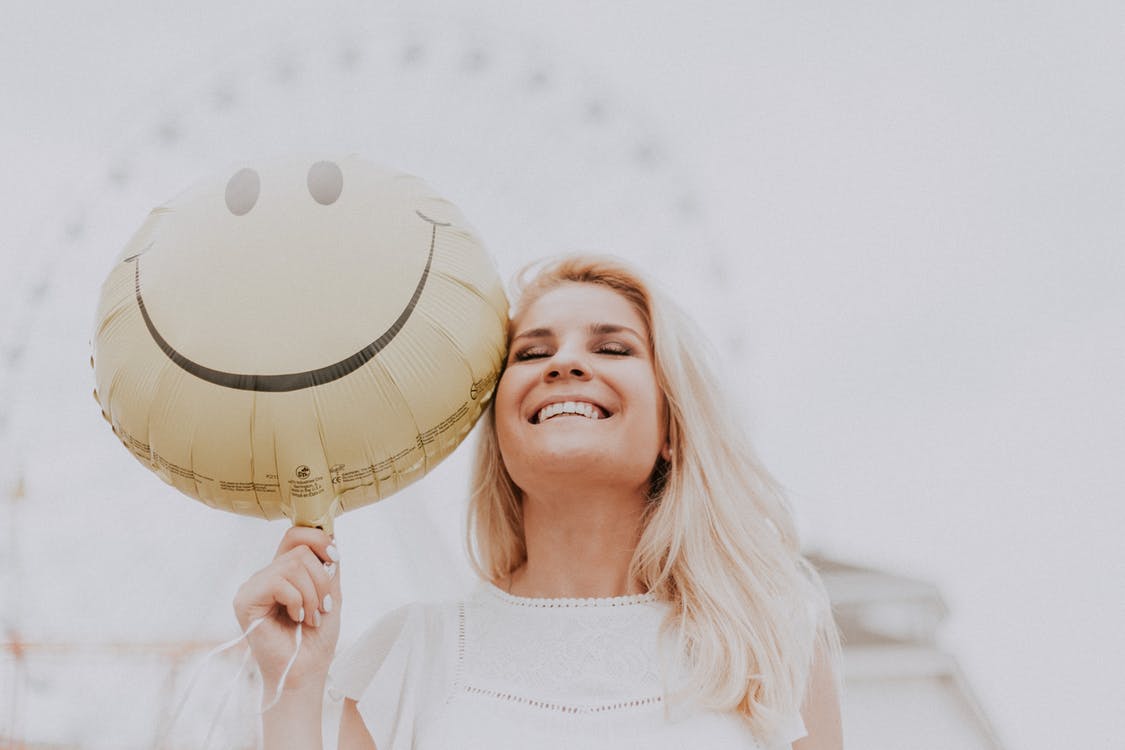 What is cosmetic surgery?
There are two types of cosmetic surgery – elective and reconstructive. People who aren't happy with certain physical attributes can opt for elective surgery. Reconstructive surgery, on the other hand, is done to improve the appearance of visible scars, skin conditions, burns, or distorted body parts. A change in appearance can lead to improved self-confidence which, in turn, results in enhanced productivity. Jacaranda Finance is a prime provider of personal loans for cosmetic surgery and medical loans for cosmetic surgery.
Your one-stop shop for cosmetic surgery loans Australia
Jacaranda Finance is a lender who provides plastic surgery financing and cosmetic loans. Your credit score isn't the main thing we look at, so cosmetic surgery loans with bad credit are not impossible to get.
A lender can be a public or private financial institution in the loan industry that is willing to provide a loan. These institutions can open up many avenues for development and growth once physical appearance in general or aspects of it are no longer a concern. Therefore, a professional lender will always be willing to help its clients, but they will require a solid repayment plan when taking out a loan to avoid issues later on. A lender like Jacaranda Finance could offer you up to $10,000 in as little as 24 hours.
No better time to get cosmetic loans: Demand for cosmetic surgery on the rise in AU
According to the results of a survey by Ibis World in June 2018, the AU plastic surgery industry increased by 7.7% a year on average with annual revenue of approx. $2 billion between 2013 and 2018. Furthermore, specialists believe this is due to a rise in the number of obese and overweight individuals in the country and growth of the population in target groups such as older women.
Demand has also increased due to an increase in substantial social pressures (proliferation of social and digital media) combined with more potential surgery candidates. The most-demanded procedures are breast augmentation, facelifts, rhinoplasty, and dental procedures.
Dental procedures
Common dental procedures include braces, bonding, bridges and implants, dentures, crowns and caps, gum surgery, extractions, root canals, fillings and repairs, and veneers. These procedures can also improve mental health and prevent other health problems. So, click here to find out about our dental loans.
Dental implants
Dental implants are one of the most common reasons people apply for cosmetic medical loans. These implants are basically roots that create a solid base for replacement teeth. Anyone whose health condition is good enough to undergo oral surgery is suitable for a dental implant. You need to have good oral hygiene, healthy gums, enough bone to hold the implant, and ideally be a non-smoker.
The benefits of dental implants are many. They are much more durable than bridges or dentures, cause no wear and tear on surrounding teeth, prevent bone loss related to missing teeth, and do not come with age restrictions, not to mention the spike in self-esteem you're likely to experience.
Unfortunately, most health insurance providers in AU do not cover dental implants. Therefore, those that do will pay a very small part of the total cost. For this and many other reasons, it is feasible to apply for loans for cosmetic dentistry.
Personal loans for cosmetic surgery: Breast augmentation?
Breast augmentation is undeniably a popular procedure. But how likely are you to get a loan for it? You may have been told that the chances are slim. However, we are one of the lenders who like to think outside the box. We do things differently to other lenders. Our team puts great emphasis on helping clients make their dreams come true because we realise there are many reasons to want breast augmentation, and they are not always of aesthetic nature. A lot of women are interested in breast augmentation after a mastectomy, for instance. Your self-esteem and well-being may depend on the outcome of a procedure like this.
Breast augmentation involves placing implants over or under a chest muscle. They are usually inserted through the armpit, often filled with a saline solution, and made of a silicone shell.
If this cosmetic procedure is required for medical purposes, your health insurance provider might even cover some of the costs.
Please note breast implants can make it harder to detect breast cancer because they compromise the accuracy of normal mammograms.
Cosmetic surgery loans for rhinoplasty
Rhinoplasty is in the top three of plastic surgery procedures in AU. It's becoming more and more popular across the country for health and aesthetic reasons. Also known as 'nose surgery' or a 'nose job', this procedure involves resizing, reshaping, and smoothing the nose to create facial feature symmetry.
People may undergo rhinoplasty because they want a larger or a smaller nose, have a crooked nose, want to smooth humps, to rectify a birth defect, or after damage to the area (e.g. boxing or football injuries).
These are not the only considerations. Many people are interested in getting rhinoplasty because of breathing and nasal issues. Nose surgery can eliminate these problems and help you improve your quality of life.
Eyelid surgery
Bags under the eyes can create the appearance of premature aging and constant fatigue. In fact, loose skin under the eyes is often caused by these conditions. Eyelid surgery or blepharoplasty involves small incisions to eliminate loose skin and excess fatty deposits around the eyes. Basically, a surgeon makes the incisions in the creases of the eyelids, hiding any scarring in the folds. Eyelid surgery is one of the top 5 cosmetic procedures in the world and is one of the most popular cosmetic procedures down under as well.
Facelift plastic surgery financing
Also called a rhytidectomy, a facelift can be larger or smaller procedures depending on the results you're looking for. Usually, incisions are made near the ears, chin, or hairline to remove wrinkles and lift and tighten the face.
Cosmetic loans for liposuction
Liposuction is among the top 5 cosmetic procedures in Australia.  This body sculpting technique helps people regain confidence and feel more positive about how they look. Jacaranda Finance can help you cover the costs of this popular procedure with one of our personal loans
Cosmetic surgery loans for lip augmentation
This procedure gives thin lips a fuller look. They are a more effective alternative to fillers as the latter only last several months. Lip augmentation techniques include lip lifts, a dermal graft, lip implants, and vermillion advancement. All methods involve small incisions around or inside the mouth.
People apply for cosmetic surgery loans for lip augmentation to enhance their smile, to create better facial balance, or to counteract the effect of thinning lips due to ageing.
Medical loans for cosmetic surgery: Body lifts
Above all, this type of surgery aims to improve the tone and contour of the soft tissue by removing excess skin and fat. Age, genetics, pregnancy, and weight loss can all cause loose skin, sagging and excess fat deposits, which body lift surgery can help eliminate. Body lift procedures can be performed on the abdomen, thighs, or buttocks. They enhance resistance and comfort when walking or engaging in physical activities.
Brow lifts
Finally, brow lifts are a common reason people apply for cosmetic surgery loans in Australia. Also known as forehead lifts, these procedures are aimed at tightening soft tissue on the forehead, reducing wrinkles and restoring a youthful appearance. The procedure usually involves incisions on the scalp or in the area of the hairline, after which the sagging brow is tightened and reshaped.
Brow lifts are a long-term solution to sagging eyebrows because they eliminate frown lines and deep creases across the forehead.
Clever ways to save on Cosmetic Surgery
Cosmetic surgery tends to have its advantages and disadvantages. Cosmetic surgery is helpful for people who want to enhance their appearance as the process is solely focused on aesthetic appearance. Don't get cosmetic surgery confused with plastic surgery! Plastic surgery, on the contrary, solely focuses on repairing any defects, burns and diseases. This can include burn repair surgery, scar revision surgery, breast reconstruction, etc. You may be considering cosmetic surgery for one of its many benefits such as improved mental health, confidence, enhanced appearance, permanent results, etc. 
While we will help you with some saving methods, one important thing to remember is that you should never try bargaining on your safety. Afterall, cosmetic surgery is an important procedure that shouldn't be taken lightly. It's best trying to find a consultant who will help assure your needs and goals will be met with safety.  Even with the help of a cosmetic surgery loan, why not try and save wherever possible? Here are 5 clever ways to save on cosmetic surgery:
Sign up for discounts.

If you haven't found a clinic just yet, you may be in luck for finding specials. There are many practices that run discounts on their injectables, skincare, and cosmetic surgeries. This can help you find a cosmetic clinic that could meet your needs and goals while saving you hundreds of dollars. Generally, in order to access the discount, most practices only require you to sign up if you're a new client. 

Bundle procedures into one surgery.

Are you planning on getting more than one procedure done in a short period? While everyone's different, some people may benefit from bundling their procedures into one surgery to save on the cost of having multiple in a short period. However, discussing this all-in-one procedure with your surgeon can give you a better idea of what to expect, its costs, and most importantly if you'd be physically capable to go with the procedure.

Reduce unnecessary spending. A couple of months leading to your surgery, consider writing up a budget of your income and expenses to identify any unnecessary spending that can easily get deducted from your finances. This can help you save money in any scenario!
Jacaranda Finance: A lender with a heart
Jacaranda Finance is a lending specialist who helps people by providing loans for all kinds of cosmetic and medical procedures. Cosmetic surgery loans are a specialised service, and we are well aware of the fact that the journey can be stressful at times. Our brief online application form helps take the stress out of lending. Also, our kind, caring customer service employees are committed to going above and beyond our duties with affordable loans and a simple and quick application process.
We aim to make the loan disbursement process easy and fast so you can remain focused on your cosmetic procedure of choice and subsequent recovery. As a result, we accept and approve loan applications online. The application process is fast and simple. We take pride in the quality of our services with fast response times, and transparent costs.
Thinking about cosmetic surgery and need a bit of cash to help out? The whole loan allocation process, from application to disbursement, can transpire on the same business day. We uphold strict compliance with the National Consumer Credit Protection Act and our own lending criteria. We will never loan more than you can afford to repay.
There are no hidden charges on our affordable, convenient cosmetic surgery loans. Our terms are fully transparent. We provide all kinds of medical loans for cosmetic surgery – so bad credit is not necessarily an obstacle.
Jacaranda Finance offers Aussies who need personal loans for cosmetic surgery an easy online solution that has proven quite popular, in part due to our easy online application. There are just a few basic requirements plastic surgery hopefuls need to comply with before they apply – have a regular income for at leas 3 months, be an Australian citizen or legal resident, and, of course, be over 18.
How much can I borrow?
Jacaranda Finance offers personal loans up to $10,000 which can be used to cover the cost of cosmetic surgery. Here's a quick rundown of our different loan options:
Small personal loans for furniture
Medium personal loans for furniture
Large personal loans for furniture
They are unsecured loans meaning they do not have an asset tied to the loan as security.
These loans are secured meaning an asset needs to be tied to the loan as security for the lender.
Larger secured loans that require equity to be attached to the loan
Borrow between $300 and $2,000
You can borrow $2,100 to $4,600
You can borrow between $5,000 and $10,000
Loans over $2,000 require security in the form of an asset which can be a truck, car, caravan or boat. You don't need to own the asset in full as finance owing is acceptable as well.
Cosmetic loans: Take a chance
So, we know the power that cosmetic, plastic, dental and other medical procedures can yield. They can transform your life completely. Above all, Jacaranda Finance takes pride in helping Aussies on their journey to physical wellness, positivity, and peace of mind. Our clients enjoy many amazing advantages going above and beyond a sense of safety and personal satisfaction. So, why wait? Apply for a loan now – our brief application form is the first step on the path to your medical procedure of choice.
Jacaranda Finance is a lender. We do not offer financial advice. Consider seeking independent legal, financial, taxation or other advice to check how the information and ideas presented on this website relate to your unique circumstances.