Home > Debt Consolidation Loans Bad Credit
Debt Consolidation Loans Bad Credit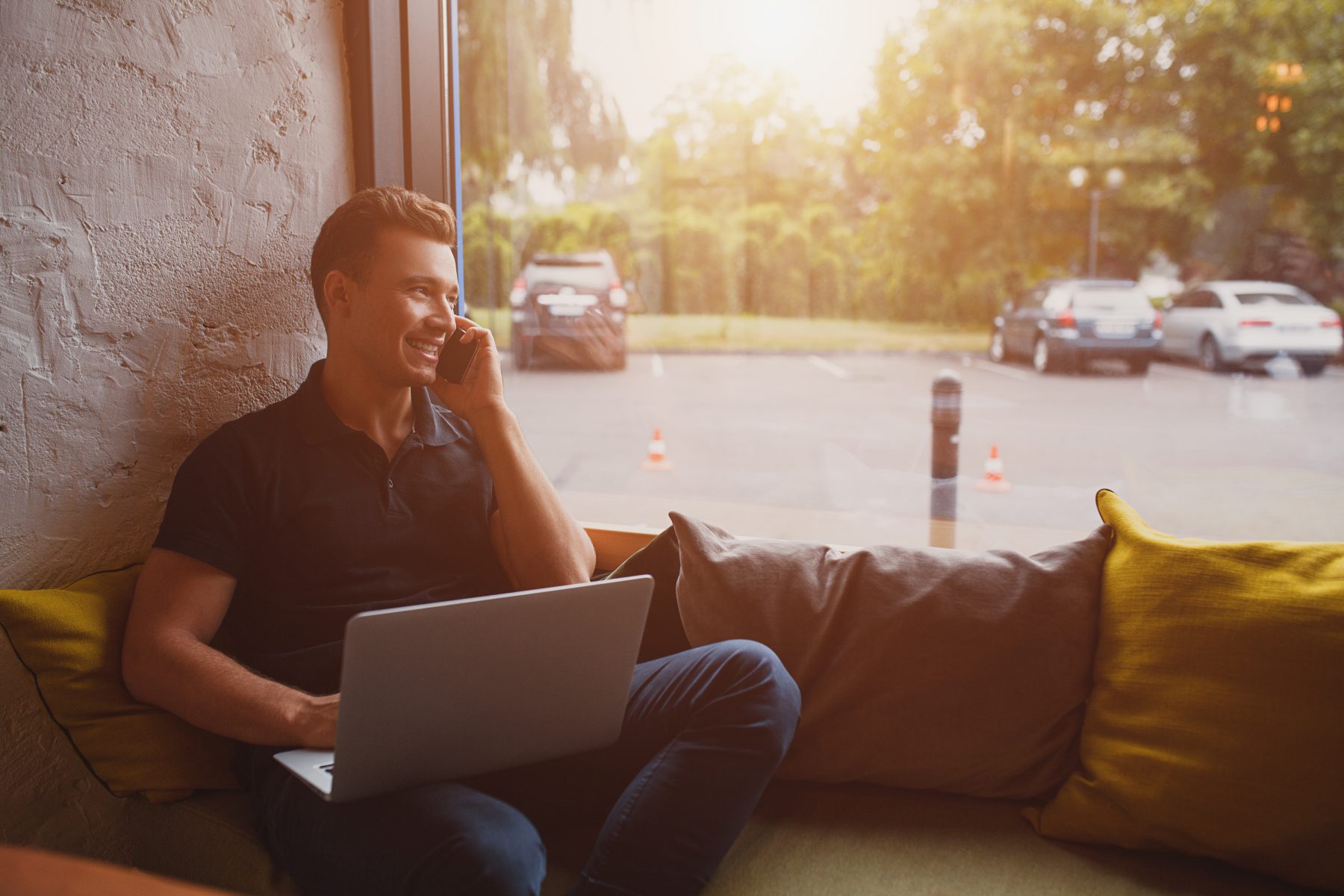 Have you ever been in a situation where you have had multiple bills hanging over your head? Don't worry, it happens to the best of us! And it stresses everyone out just thinking about it. It's understandable because debt stress is the worst. Then, to make things even more difficult, you've also got a less than impressive credit score! It may seem like the weight of the world is on top of you. Crushing you one bill at a time. Once again, don't worry. We've got a solution to help you out and that is debt consolidation loans bad credit! At Jacaranda, we're the quick loans online experts!
That's right, these are loans to help you put all your debts into one place and then put your bad credit behind you. Debt consolidation loans mean that you use that loan to pay off all your current debts then you're just left with one single payment and one single interest rate. Just focusing on making one payment will reduce so much of that stress and clutter that's building up in your mind and your bank account! Not to mention the amount you'll be saving from not having to pay interest fees. So, have we grabbed your attention? Keep reading to find out everything you need to know about debt consolidation loans bad credit.
What are debt consolidation loans bad credit
To put a long story short, debt consolidation loans bad credit are basically just personal loans. In fact, they are secured personal loans, which means they require a security asset to be tied to the loan. An asset can be either a car, motorbike, boat or a caravan and it will be used as security if you fail to make your loan payments.
This basically just means that if you default on your loan and stop making payments, the lender can claim your asset and sell it to recover the amount you owe them from your loan. However, don't let that intimidate you as we will only approve you for a loan if you're able to afford the repayments. Therefore, there should be no reason for you to default on your repayments.
What does debt consolidation mean?
Debt consolidation is a term that refers to the act of combining all your individual debts into one simple payment. Basically, it means that you would use your loan to pay off all of your current debts and then instead of making multiple debt payments per month, you're only making one. For example, you could use your loan to pay off your 2 credit cards, your gym membership and current a personal loan. Then, you just have one loan with one set of repayments and one interest rate.
How can I consolidate my small debts into 1 repayment
The best way to do this is to add up all the debts you currently owe. It's best to list them from the highest interest rate to the lowest. It's also important to note which ones need to be paid off the earliest. Then, total the amount that you owe and then apply to borrow the amount needed to repay all of those debts. If you're not able to an amount high enough to pay of all debts, then you'll want to at least apply for an amount that will cover your most urgent and expensive debts.
How much can you borrow?
With Jacaranda Finance, our are loans between $2,001 and $10,000. You can choose to repay pay this over a period of 13 to 24 months which means you'll have plenty of breathing room when it comes to making your easy loan repayments.
How much does it cost to borrow from Jacaranda Finance?
With Jacaranda Finance, the cost of borrowing debt consolidation loans depends on how much you need to borrow. To find out the costs for all the head over to our costs page for more info.
How do secured bad credit debt consolidation loans work?
The way our debt consolidation loans bad credit work can be explained in only a few steps:
Step 1: Applying online
This is as simple as taking a few minutes out of your day to complete our easy online application form.
Step 2: Provide the supporting documents to the application
Part of the application will require you to upload the supporting documents electronically
Step 3: Sit back and relax
Once you've submitted your application, all that's left for you to do is to wait for us to get back to you with the outcome of your application. This shouldn't be longer than about 60 minutes as long as you've applied within our normal business hours.
Step 4: Accept the loan contract
Once we've approved your loan application, we'll send you your loan contract. All you have to do is accept the contract and send it back to us.
Step 5: Receive your money
As soon as you accept the loan contract, we'll transfer your funds to you straight away! Just keep in mind that the amount of time it takes for the funds to reflect in your bank account will depend on the stringency of the policies of the bank you are with.
Step 6: Repay your loan
The final step of the process is repaying the loan. We do this by setting up a direct debit for you so that your payments come out of your account automatically on a day that you have nominated.
Who can get debt consolidation loans bad credit?
There are just a few eligibility requirements that must be met in order to get debt consolidation loans with Jacaranda Finance. The following is a list of the lending criteria our loan applicants must meet in order to be eligible for a loan:
Must be at least 18 years of age
Needs to be receiving a regular income at least for 90 days prior to applying
Has to be an Australian citizen or permanent resident
Must have a valid mobile number and email address
How do I apply for debt consolidation bad credit loans?
It's so easy to apply! All you need is a computer, tablet or smartphone with a connection to the internet and then you just have to complete the simple online application form. On the application form, there will be a few questions asking about your personal details, your reason for applying for a loan and some questions about your financial situation. After completing the easy application form, we should get back to you within an hour to let you know the outcome of your loan application, if you apply during normal business hours.
Application documents
A section of the online application form will ask for applicants to provide some supporting documents. The following is a list of what we will require from you in order to process your loan application:
100 points of ID – this is so that we can verify that you are over 18 and an Australian citizen or permanent resident.
Internet banking logins – if you don't have this setup with your bank, it's as easy as giving them a call and asking them to set it up for you. We use these details to obtain read-only copies of your bank statements to verify your income and outgoings.
Your personal mobile number and email address so that we can contact you with the status of your loan application.
Your MyGov account details so we can verify your Centrelink Income Statement (only if you are receiving Centrelink payments)
We will also need some information about your security asset which includes the following:
Photos of the vehicle that clearly show the number plate
Model
Make
Year
Registration number of the vehicle
Certificate of ownership
Where can I find bad credit debt consolidation loans Australia?
The great thing about loans these days is that you can get them 100% online. That means that, wherever you are in Australia, you can get debt consolidations loans. You can get Jacaranda Finance, you just need to apply!
What are the advantages of consolidating your debt?
There are several advantages you can experience from consolidating your debts. Here is a list of the main things you will experience as a result of consolidating your debts into one loan.
Fewer payments so you'll feel less stressed and more organised
When you consolidate your debts into one loan, it means you will only have to worry about making one payment at a time rather than multiple ones. As a result, you could feel more organized and on top of things. This should ultimately leading to less stress and a better quality of life, since you can start focusing on the more important things in life.
You'll save money as you only have to worry about paying one interest rate
Since you only have to worry about paying one set of interest rates, you'll end up saving yourself money in the long run. In addition, it will help to save money on penalty fees for any missed payments. That's because it will be much easier for you to manage your money when you know where it's going.
You can pay your debts off faster
Another great benefit of debt consolidation loans is that it means you get to pay your debts off faster. Since everything will be streamlined, you'll find that you have money left over to allow you to pay your debts off much faster than you originally would have had to do.
It's good for your credit rating as it will demonstrate responsibility for tackling your debts
Finally, debt consolidations loans bad credit are good for you because they can help improve your credit rating! That's because it demonstrates responsibility for managing debts and this is what lenders like to see, especially with more comprehensive credit reporting starting up in July. Credit providers will be able to see more clearly your effort in preparing your credit score. Therefore, you will likely gain access to more affordable credit.
Things to keep in mind before getting a debt consolidation loan
Before making the decision to borrow money, it's always a good idea to ask yourself some questions first. This is just to make sure you're prepared for the financial commitment you're about to make. Here are some questions you may want to first consider before you the take the leap.
Are the fees and charges less than what I am currently paying?
This is important because a big reason to get debt consolidation loans in the first place is to pay off your existing debts and save yourself money. However, if the loan is going to cost
you more in fees than what you are already paying, it may not be the best idea. At the same time, if the convenience of having all your debts bundled into one loan is going to go to be worth the extra cost then it may not matter.
Can I afford all the repayments in my budget?
It's important to check how much the repayments are going to be and whether you can feasibly be able to fit them into your budget. If you can't afford your debts, and you can't afford a debt consolidation loan, you could always talk to a financial counsellor who can advise you on the best step to take next.
Make sure you use your debt consolidation to pay off all your debts
If apply for debt consolidation, make sure you use it for the purpose of paying off your debts. That's because, if you change your mind, you could get yourself into a worse situation than before you started.
Ways to pay off your debt without a loan
Having debt hanging over your head can be stressful and overwhelming! It's important to get on top of your debt and pay it off wherever possible to avoid piling up more payments. One of the best strategies to take when trying to tackle your debt is forming a clear plan with achievable goals. By following some of these strategies, you can slowly but surely pull yourself out of debt and back on your feet, without the help of a loan! Here are some methods you can take to pay off your debt without a loan:
Gather all relevant data.

The best way to start paying off your loan is determining where you stand financially. Take a step back and try getting the complete picture. Review all your recent bank statements and try reducing any unnecessary expenses. Try reviewing your credit report at least once every year to identify any errors that need to be resolved. Looking over all your details can help you get a clear idea of where you stand and where to go from. 

Calculate your income and list your debts.

Once you've gathered all your data, try writing out a list of your income and allowing debt. This can help you get a rough estimate of how much you should be saving and spending every month. If you've been manually paying off your debt, you may have missed some payments just because of forgetting to do so. Missed payments can result in default fees, which add onto your debt. Consider setting up auto-pay to ensure all payments are made on time, as long as you ensure there are sufficient funds in your account. 

Pay off your loans sooner.

If you're nearing the end of one of your loans, consider paying it down and saving yourself multiple monthly payments and interest.

Spend less money. As mentioned above, once you've planned out your budget and you should have a good indication of your spending habits. You should then try to cut out any unnecessary payments such as excessive shopping. Even by taking out a few small payments, you'll notice a significant difference in your savings which can ultimately help you pay off your debt without a loan.
Debt Consolidation Loan Terminology
Navigating the realm of loans can be daunting, especially with all the loan lingo that gets thrown around. That's why we've put together this list of useful financial terms to help you feel as prepared as possible when it comes to facing loans.
AssetThe asset is the security we need you to provide to be able to borrow a debt consolidation loan. Asset is something of value, so we ask you to provide details of a car, boat, motorbike or caravan. In the event that you were unable to repay your loan, the lender has the right to repossess the asset.
| | |
| --- | --- |
| Secured loan | A secured loan is a loan that has an asset tied to it. It is meant to protect the lender in the event that you cannot repay your loan. |
| Unsecured loan | In contrast, it's a loan that doesn't require an asset to be tied to it as security. |
| Debt consolidation | As mentioned above, debt consolidation means putting all your debts into one place, rather than having them spread out all over the place. Then, you only have to worry about paying off one loan rather than many. |
| Establishment fee | An establishment fee is the set fee that everyone has to pay as part of the cost of borrowing a loan. However, the establishment fee is factored into the total repayment amount. |
| Annual percentage rate | The annual percentage rate refers to the rate of interest that must be paid over the year. |
| Comparison rate | Comparison rate is a rate that helps borrowers compare the overall cost of a loan as it factors in the total cost of the loan to the repayment amount. |
Final Thoughts
In summary, debt consolidation loans bad credit can be the life raft you need when you're drowning in debt. With Jacaranda Finance, you can get up to $10,000 to pay off your outstanding debts. Then, all you have to worry about is making one payment at a time and your life will be much easier. Less payments, less clutter, less stress. So, what are you waiting for? Get debt consolidation loans for bad credit online decision today!
Want to read more? Find out how you could consolidate your credit cards!
Jacaranda has all the details on debt relief…