Home > Streamline Your Bill Repayments With Debt Consolidation Loans
Streamline Your Bill Repayments With Debt Consolidation Loans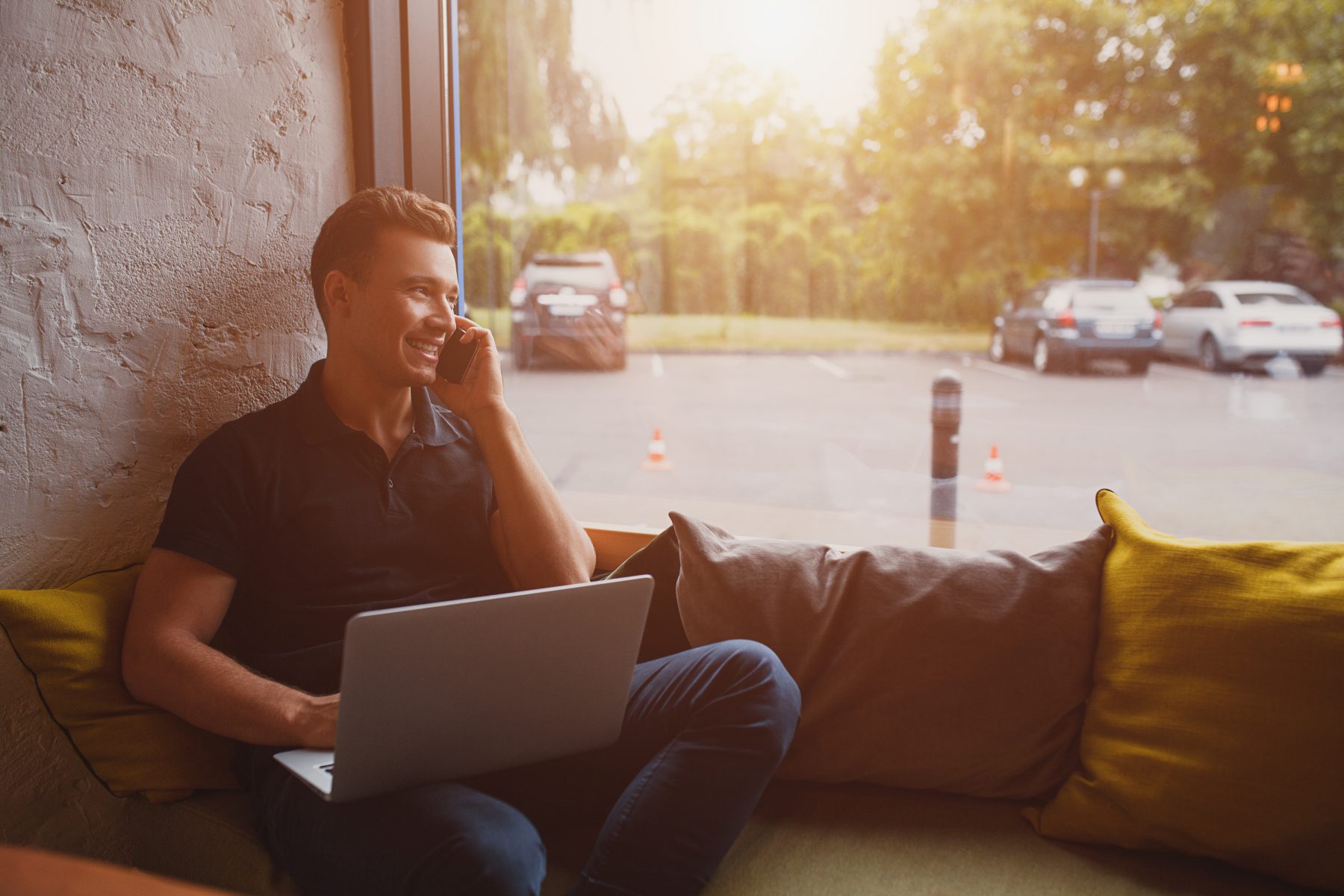 Bad credit? Get on top of your debt
The saying, "Money can't buy happiness" doesn't always ring true when you're staring down a stack of bills. While it's true money can't buy happiness, it can make life easier when you're faced with a nasty bill out of the blue. So if you've got some bills hanging over your head and are feeling some real debt stress, don't worry. That's what Jacaranda is here for!
When you're experiencing troubles with debt, especially with a less than impressive credit score, it can seem like the weight of the world is on top of you. Crushing you one bill at a time. So, we've got a solution that could become your saving grace – debt consolidation loans with bad credit! 
These are loans to help you put all your debts into one place and leave your bad credit where it belongs, in the past.
Debt consolidation loans FAQ
What is debt consolidation?
Debt consolidation is the process of merging multiple debts into one. A debt consolidation loan is a way to combine all of your individual debts, such as utilities, tax debts, credit card debts and loans, into one single repayment – or loan. It means no multiple annual fees and one regular payment, with one interest rate. As a result, this method of paying down your debts could reduce clutter and stress in your life. 
How do I consolidate my individual debts into one loan?
The good news is that this process is pretty straightforward. However, as with anything to do with your finances, you should do some preparing. We recommend listing all the debts you currently have and adding them up. It's important to note which ones need to be paid off the earliest. Then, add up the total amount you owe and then apply to borrow the amount needed to repay these debts. If you're not able to apply for an amount high enough to pay off all debts, look into applying for an amount that will cover your most urgent and expensive debts alone. 
How much can I borrow with a debt consolidation loan? 
At Jacaranda Finance, our loans between 2100 and $10,000  can provide flexibility for you to choose your ideal term, from 9 to 24 months, which means you'll have plenty of breathing room when it comes to making your easy loan repayments.
Do debt consolidation loans hurt my credit score?
Depending on how diligent you are with your repayment plan, debt consolidation loans have the potential to help or hurt your credit score. While lowering your debt may help your credit score over time, debt consolidation is not typically used as a strategy to increase your credit score. To save you the time of sifting through the pros and cons yourself, we've listed out some helpful information:

Debt consolidation loans could help your credit score if:
– You're on time with your consolidation loan payments every month
– You're able to eliminate your balances or reduce them to less than 30% of your credit limit on the card
– You've changed your spending habits

Debt consolidation loans could hurt your credit score if:
– You're 30 days (or more) late on making your payments on the debt consolidation loan
– You apply for loans for which you cannot qualify
– You continue to make changes on your credit cards after you pay off your balances
Can I get a consolidation loan with bad credit? 
At Jacaranda, we believe having a bad credit score (usually below 600) shouldn't mean you have to endure financial stress. We focus on the bigger picture. Our promise to you is to not let your past economic habits haunt you. We've provided thousands of Aussies from all walks of life with bad credit loans. We'll put more focus on your current finances to see how you're going to repay the loan. As responsible lenders, we always conduct credit checks on eligible loan applicants. We are firm believers that your credit history isn't the be-all and end-all for deciding whether we lend to you or not. After all, history is just that, history! 

At Jacaranda, we look at more than just your credit score. We look at your current relationship with money. We have access to a highly reliable system which will use your internet banking logins to obtain a read-only copy of your bank statements. This gives us an accurate representation of your income, expenses, spending habits and your overall relationship with money.
Am I eligible for debt consolidation bad credit loans?
We have a list of eligibility criteria that you'll need to meet before you apply. To be eligible you need to:

1. Be 18 years or older;
2. Be an Australian Citizen or Permanent Resident;
3. Receiving a regular income into a personal bank account for the last 90 days;
4. Have an active Australian mobile number and email address;
5. Have internet banking set up.

If you meet this criteria, then you're eligible to apply for our online loans! 
What do I need to apply for online loans?
More good news – our application is super simple and quick! That means no unnecessary documents and paper forms. The following is a list of what we will require from you in order to process your loan application:
– 100 points of ID (name, D.O.B, etc.)
– Contact information
– The reason for your loan
– Internet banking details
– Your MyGov account details (if you receive Centrelink benefits)
How do I apply for debt consolidation bad credit loans?
Now, onto the next step: applying! We've provided you with some quick, simple steps on how to do this:
Step one: Apply online
With our 100% online application form this step usually only takes most people a couple of minutes to complete. When you're done, simply hit 'Submit.' 
Step two: We'll assess you
That's it from you! We'll take over from here. Once we've received your application, our team of loan specialists will get to work assessing it. If you apply during our regular business hours, then you could receive an outcome in as little as 60 minutes!
Step three: Review and sign your contract
If the Jacaranda team approves you for a loan, congratulations! We'll then send you an electronic copy of your loan contract for you to review and sign. We recommend reading the terms and conditions thoroughly to make yourself aware of any fees and charges for late or missed payments. When you're happy, e-sign it!
Step four: Receive your money
Once we've received your signed copy of your contract, a member of our team will transfer your cash. If you have an NPP-enabled bank account, then you could have your funds in your account and ready to use in 60 seconds!
3 things to consider before getting a debt consolidation loan
Before making the decision to take out a loan, it's always a good idea to prepare by asking yourself some questions first. This is just to make sure you're ready for the financial commitment you're about to make. Here are some questions you may want to consider before you take the leap.
Are the fees and charges less than what I am currently paying?
This is important because a big reason to get debt consolidation loans in the first place is to pay off your existing debts and save yourself money. However, if the loan is going to cost you more in fees than what you are already paying, it may not be the best idea. At the same time, if the convenience of having all your debts bundled into one loan is going to go to be worth the extra cost then it may not matter.
Can I afford all the repayments in my budget?
It's important to check how much the repayments are going to be and whether you will be in a position to fit them into your budget. If you can't afford your debts, and you can't afford a debt consolidation loan, we recommend talking to a financial counsellor who can advise you on the best step to take next.
Make sure you use your debt consolidation to pay off all your debts
If you apply for debt consolidation, make sure you use it for the purpose of paying off your debts. Because if you change your mind, you could get yourself into a much worse situation than the one you started in.
Debt consolidation loan terminology
Navigating the realm of loans can be daunting, especially with all the loan lingo that gets thrown around. That's why we've put together this list of useful financial terms to help you feel as prepared as possible when it comes to facing loans.
AssetThe asset is the security we need you to provide to be able to borrow a debt consolidation loan. Asset is something of value, so we ask you to provide details of a car, boat, motorbike or caravan. In the event that you were unable to repay your loan, the lender has the right to repossess the asset.
| | |
| --- | --- |
| Secured loan | A secured loan is a loan that has an asset tied to it. It is meant to protect the lender in the event that you cannot repay your loan. |
| Unsecured loan | In contrast, it's a loan that doesn't require an asset to be tied to it as security. |
| Debt consolidation | As mentioned above, debt consolidation means putting all your debts into one place, rather than having them spread out all over the place. Then, you only have to worry about paying off one loan rather than many |
| Establishment fee | An establishment fee is the set fee that everyone has to pay as part of the cost of borrowing a loan. However, the establishment fee is factored into the total repayment amount. |
| Annual percentage rate | The annual percentage rate refers to the rate of interest that must be paid over the year |
| Comparison rate | Comparison rate is a rate that helps borrowers compare the overall cost of a loan as it factors in the total cost of the loan to the repayment amount |
Ready to apply?
In summary, debt consolidation loans bad credit can be the life raft you need when you're drowning in debt. With Jacaranda Finance, you can get up to $10,000 to pay off your outstanding debts. Then, all you have to worry about is making one payment at a time and your life will be much easier. Less payments, less clutter, less stress. So, what are you waiting for? Get debt consolidation loans for bad credit with Jacaranda today!
We're hoping you now have all the information you need to make an informed decision about debt consolidation loans bad credit loans. If you still have a few more questions, check out our FAQ page or send us a message, here. Otherwise, go ahead and get started with your application!
*If you apply during business hours and we don't require any additional information from you