Home > On the Hunt for Fast Approval Loans? Here's What You Need to Know
On the Hunt for Fast Approval Loans? Here's What You Need to Know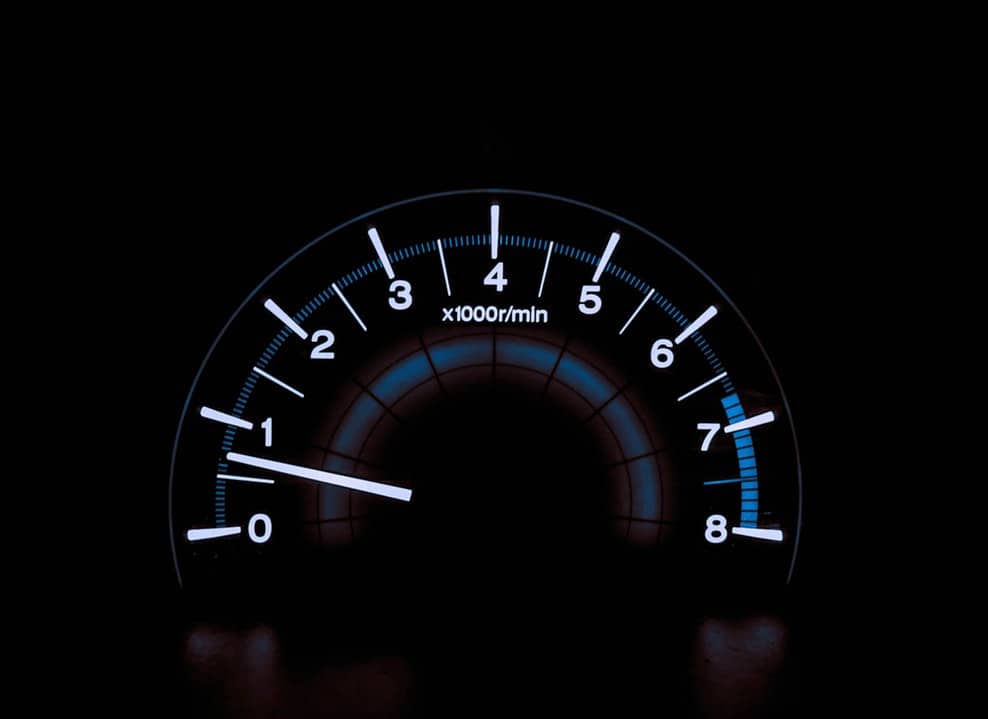 Can I get fast approval loans?
If you're looking for bad credit unsecured personal loans with very fast approval – you're in the right place. At Jacaranda Finance, we offer personal loans and give very fast outcomes. It takes only a few minutes to complete our application form online. Our loans are the perfect thing for when you need cash ASAP, simply because they are so fast. Better still, if you do have bad credit – we may still be able to offer you the loan you need. Keen to find out more? Read on for some more juicy info about the fast approval loans we could provide!
What are fast approval loans?
As the name suggests, our fast outcome loans are personal loans with quick approval! You apply for your loan online and you can receive approval for your loan in less than an hour after submitting your application, subject to your application. A perfect blend of speed and convenience.
Can Jacaranda Finance offer fast approval loans?
Looking to get approved for a loan fast? No problem. You don't need to be anywhere specific. To start you off all you need is an internet enabled device. Then, simply head to our homepage where you can complete our easy online cash advance application form. It only takes a few minutes to complete.
How does the application process work?
To apply with Jacaranda Finance, start by completing our easy online application form. It only takes a few minutes to fill out. It will ask you a few questions about the purpose of your loan, as well as, some personal details. We'll also need you to provide us with a contact number so that we can let you know the outcome of your cash loans application.
If your application is approved, we will send you a message, extending you an offer for a loan. Your job then is to accept the loan contract. As soon as we receive the contract back from you we'll transfer your funds. However, if you decide you don't want to go ahead with the loan you can feel free to reject the loan contract.
When should you receive your funds?
As soon as you accept the contract we'll send your funds to you immediately! Depending on what bank you're with, this could be within several hours. If your bank takes longer to transfer funds, expect to receive your funds the next day.
Who can apply with Jacaranda Finance?
So, as a responsible lender, we can only lend fast approval loans to those who meet our eligibility requirements. Those who meet the eligibility requirements can apply with Jacaranda. To be eligible you must be:
At least 18 years of age
Receiving a regular income (for at least 90 days prior to applying)
An Australian citizen or permanent resident
What information do I need to provide as part of my application?
Along with your instant loans application, you'll also need to include some documents to verify some of the information provided on your application form. The following is a list of some info required from you.
100 points of ID so we can verify your income
You'll also need to provide, your internet banking details. This is to verify your financial situation
Finally, we will just need you to provide us with your contact number and email address so that we can contact you about the status of your loan application.
How much can you borrow?
With our same day fast approval loans, you can borrow between $300 to $2,000 repaid over 12-months. These are our unsecured small personal loans. Alternatively, you can borrow between $2,001 to $4,600 and repay the principal over a period of 13 to 24 months. These are medium secured personal loans. We also offer large secured personal loans between $5,000 and $10,000
What are the costs of your personal loans?
When you apply with Jacaranda, you don't have to worry about any initial application fees. It's entirely free to apply! As for our loans, our costs vary slightly depending on how much you borrow and the terms of your loan. If you want to check how much the repayments could be, use our payment slider at the top of this page. This will give you an estimate of your potential repayments based on your loan amount and payment frequency. Ultimately, if we approve you for finance we will outline all the costs associated with your loan clearly in your loan contract.
If you would like to learn more about the permissible fees and charges for personal loans visit the Moneysmart website.
Advantages of a personal loan
Like any financial product, personal loans come with advantages and disadvantages. Understanding the advantages and disadvantages of personal loans can clear your decision-making process in determining whether personal loans are right for you or not. Have a look at some of these advantages and whether they fit your financial goal or not:
Flexible.

Unlike many other finance products, personal loans tend to be a lot more flexible with how the funds are used. Unlike car loans or mortgages, you can use a personal loan to fund things such as a wedding, bathroom renovation, car rego, a holiday, etc.

Quick.

Unlike other types of loans, you can get approved for a personal loan pretty quickly. Upon approving your digital contract with us, you can have the money in your bank account and ready to use within 60 seconds.

Interest rate.

Personal loans tend to have better interest rates on average when compared to other finance products such as credit cards. 

Bad credit approval.

Are you unhappy with your credit score? That's okay! You could still get approved for Jacaranda's personal loans. Additionally, if you do get approved for a personal loan on bad credit, you can actually boost your score! By simply making repayments on time, you can boost your credit score and illustrate financial responsibility on your credit report.

Collateral. As you may know by now, there are two types of personal loans: unsecured and secured loans. If you're borrowing any amount up to $2,000, it's considered an unsecured loan. This means you won't need to provide any form of collateral asset. However, if you plan on taking out a larger sum, it would be considered a secured loan, meaning you will have to provide collateral. This could be anything from a car to a boat. You shouldn't worry about providing an asset as collateral as long as you're borrowing a reasonable amount that sits well within your budget.
Do we offer bad credit unsecured personal loans with very fast approval
We do offer bad credit loans for those who have bad credit and struggle to find credit from traditional lenders. We don't just look at your credit score, we look at your current relationship with money too. As a result, Jacaranda Finance believe in second chances, that's why we do our best to offer quick bad credit loans.
How do repayments work?
When you are repaying your personal loan, we use the latest in safe banking technology to direct debit your account. Therefore, your payments can come out of your account automatically, without you having to worry about making the repayments on time. They can be set up to come out of your account on a weekly, fortnightly or monthly basis. We suggest arranging your payment intervals to come out of your account to match your pay cycle. It's simple and fast, and absolutely no paperwork!
How to get bad credit loans?
Some people worry about their eligibility when borrowing a loan, especially if they have bad credit. However, with Jacaranda Finance, we understand that having a bad credit rating does not necessarily mean you are unreliable with finances. Instead, we look at your recent financial history to assess whether you'll be able to make the loan repayments. So, that's why we can offer bad credit unsecured personal loans with very fast approval!
Do you do cash loans no credit check fast approval Jacaranda?
We do perform credit checks on all our applicants. However, if you have previously been a customer with Jacaranda Finance we may not conduct a check. However, even though we do credit checks, this is not the only thing we look at. So, if you are worried about your bad credit rating, remember that we will also look at your recent financial history to ensure you will be reliable with your repayments.
What's great about the fast approval loans we can offer?
So, there are many benefits you can enjoy from Jacaranda's fast outcomes loans. We've decided to outline what all the advantages you can enjoy when you apply with us:
We are fast
From the time it takes for you to fill out the application form to the time it takes to receive your loan, it is so quick! With our application form only taking around a few minutes to complete, and you could receive your loan within one hour of submitting your application.
Our fees are transparent
The great thing about us is that our fees are completely transparent. No hidden fees. Right from the beginning, we are very clear about the costs associated with our loans, so you won't be sprung out of the blue with unexpected fees.
The application process is easy
Our application is so quick because our application form and process is easy and efficient! The questions we ask are very straightforward, and since our application is 100% online it means you don't have to worry about putting together any messy paperwork!
Our loans are perfect for emergencies
Since our personal loans are so quick, they are the best solution to turn to when you are in an emergency. When you need cash asap, quick loans could be the perfect thing.
You can apply 24/7
Our loan service is 100% online, so you can apply at any time of the day. Of course, we'll only begin assessing your application during normal business hours.
You can pay your loan of early if you want to
One of the biggest benefits of Jacaranda Finance is that you have the option to pay the loan off early if you want to. We don't charge any early exit fees either. So, if you are ready to pay off your debts you can feel free to go ahead and do so.
You can get quick personal loans for bad credit
Another great benefit is that your credit rating doesn't have to be amazing to apply for speedy loans. We take a screenshot of your whole finances when assessing your eligibility for quick cash loans.
You can use our loans for any purpose
Since our loans are personal loans it means there is lots of flexibility when it comes to your reason for borrowing.
Can you afford the repayments?
While it is very easy to apply for fast cash loans there are some things to keep in mind before making the decision to borrow money. One of the most important questions to ask yourself before making the decision to apply for bad credit unsecured personal loans with very fast approval it's important to ensure that you can make the repayments. A good way to do this is to use a budget calculator to help you determine whether you can fit the repayment amounts comfortably into your monthly budget. A good budget calculator can be found on the Moneysmart website.
Do you agree with terms and conditions of the loan contract?
Before entering a loan contract it's important to ensure that you have clearly understood the terms and conditions of the loan. That way you will understand your obligations as a borrower and the lender's obligation to you. You won't be surprised by anything throughout your loan term if you agree with everything on the loan contract.
What happens if you were to lose your job?
It's important to be prepared for the worst. If you were to lose your job and your reliable stream of income, you should get in contact with our team as soon as possible. At the end of the day, we're here to help and we may be able to work out a solution.
Apply Today!
If you are looking for bad credit unsecured personal loans Australia, Jacaranda Finance could be the lender to help you out. We understand that things can happen out of the blue and you might need cash fast! So, if you need to borrow cash, simply fill out our easy online application form and you could potentially access fast approval loans today!