Home > Blog Posts > Getting a personal loan with bad credit
Getting a personal loan with bad credit
June 2, 2016

●

6 minute read

●
Authoritative Source
Daniel Wessels
Sometimes life throws a curve ball when you least expect it. When that curve ball hits you in the wallet it can be tough to cope – especially if you're a way off payday and have a bill to pay or need to buy something.
To deal with life's little surprises people are increasingly turning to instant cash loans. These are smaller loans that can often be approved quickly without the need to jump through all the hoops most major banks hold out for you.
Many people find these unsecured loans ideal if they are just starting out and have few assets or next to no credit history. They are also excellent for people who have bad credit or whose finances have taken a beating over the years meaning they don't have much in the way of or any savings at all.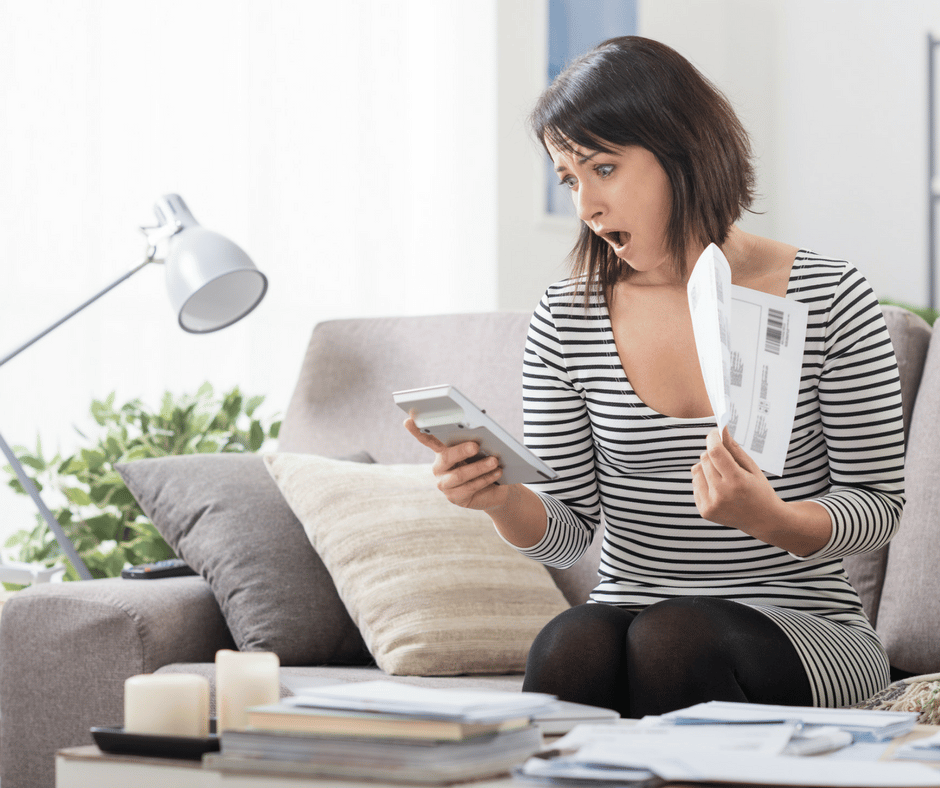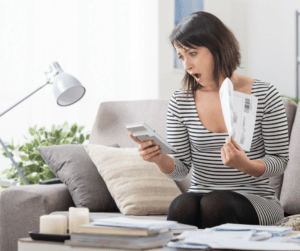 You can be starting out with just a few assets.
Most people with bad credit will find it impossible to get a loan from a bank so these bad credit personal loans offer another way to get access to money and may be simpler to have approved than you may realise, especially if it is not a huge amount.
How do you get a bad credit history?
A bad credit score can happen through missed payments for utilities or through defaulting on repayments on any fast cash loans. Even if you caught up with those missed repayments or were late paying in the first place, it could still be on your credit history for five years after the fact.
Bad credit can even happen accidentally if you happen to go on holiday and forget to pay a bill that is due. Or if you relied on another person, such as a flat mate, to pay it and they didn't.
Did you go on a holiday and forget about a bill?
However, life happens and sometimes circumstances seem to conspire against you. Unexpected bills turn up, accidents happen or illness strikes, preventing you from earning your usual paycheck. If you don't pay what you owe when the payment is due, your credit history will suffer. It is a good idea to check your history, so you know what you are up against.
Many people get stuck with credit card loans that have such high-interest rates they can never afford to pay it all back. All they can manage is the interest on the loan, which doesn't pay down the principle, so they can be paying interest for years on a loan that should have been done and finished with a long time ago.
Identity theft can also impair your credit rating and untangling the mess the criminals made can take a long time.
Why you need to improve your credit history?
Having a bad credit history can really impact your life. You may find it difficult to purchase a car so you can get to work. It may be impossible to get a home loan, and it may be difficult to even rent a home or do many of the things we take for granted and are essential parts of our culture – even something as simple as a monthly data plan for your phone.
If you do manage to get finance, it will usually be at a much higher interest rate and probably include lenders' insurance as the financial institution will want to be protected against possible loss.
How to improve your credit history?
If you have a bad credit history, even taking out a small, unsecured loan can improve it – given that you pay it back regularly and on time without any defaults. This will improve how you are seen in the future by other potential lenders and might allow you to build up towards approval for a larger loan such as a mortgage to buy a house.
A larger loan can help you get ready to buy a house.
If you have many debts, it is essential to pay them off as soon as possible. This can be made easier by rolling all your debts into one by getting a loan at a lower interest rate. This means you will only have one payment to make per month reducing the likelihood of you forgetting to pay one of your bills and incurring further damage to your credit file as well as reducing your interest. However, it is not always the best thing to do. It is important to consult with a financial advisor to get the best advice for your situation.
The best way to improve your credit history is to continue making regular payments of your debts. Banks will then see that you can be relied on to make consistent payments.
Another way to improve credit history when you have credit card debt is to transfer to a card with a larger limit. This reduces the debt to credit ratio. If you owe $3000 on a $5000 card the ratio is 60%, but if you owe the same amount on a $10,000 card, the ratio is 30%. This is seen as better.
Don't apply for new credit until you truly need it. Applying often and being rejected each time will make you credit history appear really bad. It is better to wait for as long as possible between each application or wait until you can be surer of acceptance.
"Don't apply for new credit until you truly need it."
Once you have started to make consistent payments off those debts, wait for a year or more before applying for credit. When a lender sees you have made consistent payments for two or three years, they will be more impressed than if the duration was only three months.
Important things to remember about loans.
Making sure you meet the requirements before applying for a loan will give you a better chance of success.
Before you get a loan for car, work out whether you can repay it without impacting your lifestyle severely. You don't have to major in mathematics to work it out. Many websites offer online calculators to help you work out the repayments on a weekly, fortnightly or monthly basis.
You need to put in the numbers and subtract the repayments from your normal wage, then work out if you have enough left over to pay other expenses and put food on the table. If in doubt, don't apply for the loan as you'll probably be refused and this will impact on your history.
Work out precisely what you are spending money on by keeping a detailed home budget – this will help you spot ways to reduce your expenditure and cut back on things you maybe weren't aware you were spending so much on. Any extra cash you save can be put towards paying off quick loans, reducing other debts and having money left over so you can still have a great life.