Home > The Low-Down On Instant Cash Loans No Credit Check
The Low-Down On Instant Cash Loans No Credit Check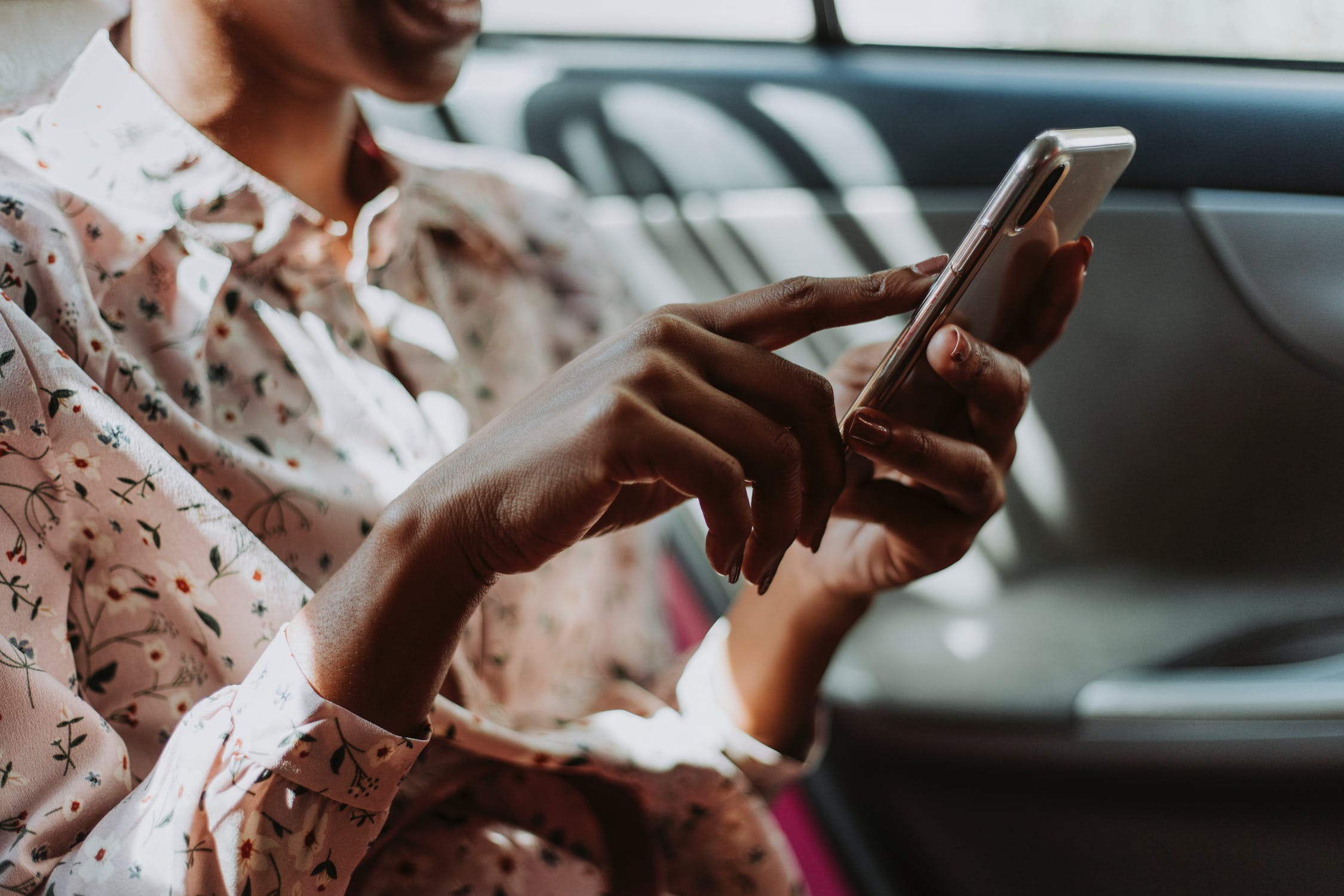 Can I get instant cash loans no credit check?
Have you been googling 'instant cash loans no credit check', 'instant cash loans no credit check no brokers' or 'small instant cash loans no credit check'? Well, look no further – Jacaranda could have the cash you need to get back on your feet. Jacaranda is 100% online, which means you can apply for a loan wherever you are and whenever you like! We keep things simple; that's how we like it and we think you will too.
Instant Cash Loans No Credit Check
Are you wondering what an instant cash loan no credit check actually is? Let us put it simply. These types of loans are usually unsecured loans approved for people with bad credit scores. At Jacaranda, we do not offer loans without conducting a credit check, however, bad credit does not have to stop you from gaining approval for a personal loan. Our team takes a realistic approach to finance, so you can apply regardless of poor credit.
Why Choose Jacaranda?
If you've searched the web for 'instant cash loans no credit check no brokers,' or 'instant cash loans bad credit', then you'll probably already know how many lenders are actually out there. It can be overwhelming and very difficult to make a decision. At Jacaranda, we are not just another lender. We don't promise things that we cannot deliver. Many online lenders may claim to offer services such as 'small instant cash loans no credit check' or 'cash loans instant approval no credit check', however, when it comes to the crunch it is often too good to be true… literally.
Jacaranda will conduct a credit check when you apply for a loan – we like to be upfront and transparent. However, we stress to our applicants that this will not be the only determining factor regarding whether you are approved or not. Our lending team takes a realistic look at your finances. We want to know how you are going to repay the loan – that is the most important part!
Centrelink
Have you been wondering whether you could get a cash loan whilst receiving Centrelink benefits? Maybe you've been googling 'instant cash loans no credit check Centrelink' or 'instant cash loans no credit check unemployed'? At Jacaranda, we have successfully approved loans for people on Centrelink, however, every application is different and this cannot be guaranteed. In some cases, Centrelink payments can be approved as a form of income, however, sometimes they can't.
Every applicant has a different financial situation; this is why we cannot provide a simple yes or no answer. If you've been thinking about applying for a loan whilst receiving Centrelink, our lending team recommends you simply go ahead and apply. The application itself is completely free. If you apply during regular AEST business hours, we could even have an answer for you within 60 minutes! What have you got to lose?
Who Is Eligible?
Now that you know a little bit about us, are you wondering who is eligible to apply? The good news is, like most things, we aim to keep it as simple as possible! So, if you can say 'yes' to the following criteria, then you can scroll up and apply now.
You must have an active mobile number and email address;
You must be aged 18 or older;
A regular income must have been deposited into your own personal bank account for the last three months;
You must have internet banking set up.
Documentation
In terms of the documentation you'll need to provide for your loan application, we keep it as simple as possible. Our online application form could only take you a few minutes to complete, and this is what we recommend you have with you…
Personal info (name, D.O.B etc.);
100 points of identification;
Internet banking details;
We will need to know the reason you are applying for a loan;
Your MyGov details (if you receive Centrelink benefits);
Employment details and employer contact info.
Online Banking Details
Wondering why we need your online banking details? We get this question a lot. Essentially, we need access to your online banking in order to view read-only copies of your bank statements. Due to the fact that we look at more than just your credit score, our team assesses things like regular transactions, income and deposits to get a better idea of your financial status. So, this could actually work in your favour! Worried about security? There's no need to be. At Jacaranda, we use the latest in safe banking technology to ensure your information is always encrypted – that means no one will ever be able to see your personal information or passwords.
What Could I Use My Loan For?
Wondering what you could use an instant cash loan bad credit for? Jacaranda loans money for a wide variety of expenses. If you're unsure whether or not we could approve an expense, then feel free to get in touch – our team is always here to help! Here are some examples for reasons you could cite on a loan application:
Holiday Expenses
Have you been googling 'instant cash loans online bad credit for a holiday'? At Jacaranda, we could provide you with a holiday loan even if your credit score is subpar. Our team understands that mistakes happen, and a bad credit score can loom over your head for 7 years… that's a long time, and we think a lot can change in 7 years! Instead of focussing solely on your credit rating, we take a better look at your current financial situation. That allows us to better understand your ability to pay back the loan. So, whether you're looking to head overseas or just need some cash for a weekend getaway, Jacaranda can lend a hand!
Dental Bills
If you haven't been to the dentist in a while, then you're probably in for a nasty surprise when they hand over the bill. But don't panic; you could apply for a small loan with Jacaranda. Worried that a poor credit score could stand in your way? Have you spent the last hour googling 'cash loans instant approval no credit check'? If you've come up short, then why not let Jacaranda lend a hand? We do conduct credit checks – we are always upfront with this fact. However, that does not mean your loan application will be rejected. We aren't like traditional lenders because we look deeper and find out how you are actually going to pay back the loan. Ultimately, we do our best to match you with an appropriate loan product.
Car-related Expenses
If your car has broken down at precisely the wrong time, then don't blow the budget. Jacaranda could provide the quick cash to get you moving again. We offer loans for car repairs between $300 and $10,000. Worried about your credit score? If you've been googling 'small instant cash loans no credit check' and come across Jacaranda, it is important to remember that we do conduct credit checks, however, we take more than just your credit score into consideration when assessing your loan application. So there is no need to stress – at Jacaranda, we guarantee all Aussies a fair go. So, why not go ahead and apply today!
Our Customers
At Jacaranda, we understand that our business doesn't exist without you! We know that our applicants are our most valuable commodity and that is why we strive for the best customer service standards possible. Our team is friendly and helpful. We will always go out of our way to match you with the best possible loan product for your individual situation. At Jacaranda, we understand that everyone is different. We don't want to encourage unhealthy financial habits; we want to help you get back on your feet and foster a positive financial future. Our lending team is committed to responsible lending. So, you can rest easy knowing that we will never loan you an amount of cash that we do not believe you can repay.
How To Apply
Wondering how you can start your application today? It's super simple and 100% online. Here's how to apply…
Step 1: Apply Online
To get started, scroll up and use our loan calculator to enter an amount and repayment period. Once you are happy, simply click on 'apply now'.
Step 2: Complete The application Form
If you have chosen to 'apply now', you will be directed straight to our 100% online application form. This can be completed in as little as a few minutes. When you have submitted your application form, our team will begin the assessment process.
Step 3: Read and Sign Your Contract
If your loan application is successful, our team will be in touch. We will send over a contract for you to review and sign. Our team recommends that you read your contract carefully and make yourself aware of any fees and charges that you could incur for late or failed payment.
Step 4: Get Your Cash
Once we receive your signed agreement, our team will transfer the funds straight to your account. Bank transfer times do vary, however, we do our very best to get the funds to you on the same day.
We Help Aussies!
We love helping Aussies. We've already helped lots of happy customers with a loan, just see:
| Search Term | $ Amount (AUD) | Approved |
| --- | --- | --- |
| Instant Cash Loans Online Bad Credit | 1,800 | ✔ |
| Online Bank Loans Bad Credit | 4,800 | ✔ |
| Personal Loan Online | 9,000 | ✔ |