Home > Blog Posts > How To Choose A Lender? 9 Things To Consider
How To Choose A Lender? 9 Things To Consider
January 3, 2019

●

10 minute read

●
Authoritative Source
Jacaranda Team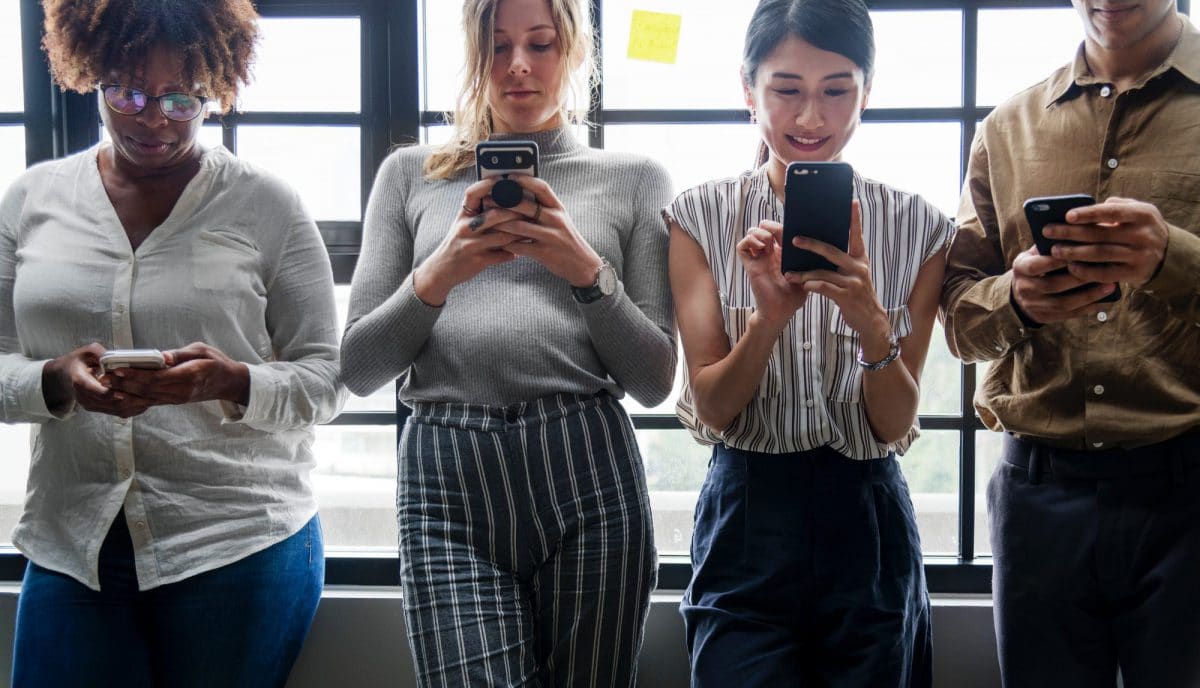 Looking for a lender? There are a few things you may want to consider before you start your search.
With personal loan balances from Australian banks reaching $110 billion in the past year, the lending market in Australia has become more competitive than ever. Loan providers come in all forms of training, education, experience, and affiliation. Because of the cutthroat competition, many experienced and reputable lenders have lost business to big brands, which sometimes employ staff with less education and experience. The good news? This may be coming to an end get a bad credit loan.
When you hear someone say "I talked to Bank of Queensland" or, "Commonwealth Bank told me", they're not expressing themselves correctly. An employee of the institution talked to them, not the institution itself. It is the little guy behind the curtain that quotes and makes the offers, not the big brand. Simply approaching the biggest name in the industry is not how to choose a lender.
Why Isn't the Brand a Big Deal Anymore?
Transferring the credentials and credibility of the big name to the employee gives potential borrowers a sense of comfort and safety that eases the required leap of faith when selecting a lender. But…your loan officer is a person and at times, a mere salesperson at that. Their main goal is to convince you to apply for a loan with their organization. Mark Greene of Forbes Magazine writes that the best salespeople are the biggest producers in the loan industry. The conclusion that borrowers looking for the most experienced and professional lender often end up choosing the best salesperson, not the best terms, begs itself loan with no credit check.
What is a money lender?
A money lender provides loans at a given interest rate. They either provide financing or disburse loans up front, charging an interest rate on the amount borrowed. This is at a fixed or variable interest rate. Lenders also charge annual fees, service fees, transaction fees, and other costs.
The issue of how to choose a lender has become more complex than ever, not least because the Internet has exploded with "mega-low rates", fabulous loan terms, and lightning-speed approval of applications. Are online lenders offering better deals than conventional ones? Yes…and no. They may not have the expenses a traditional lender or big bank has, but there are certainly still costs involved in lending money. There are also regulatory bodies like ASIC with which lenders must comply.
Online financing can be a convenient alternative to conventional lending sources. Whilst you may be able to find lenders offering significant interest rate discounts, know that unreasonably low rates may be a front for a scam.
Are Smaller Lenders the Answer?
Should you approach a smaller regional, even a local lender? Small lenders employ their own processing and closing officers. They may specialize in smaller, quick cash loans. Their dealings are characterized by a higher level of entrepreneurship. Just like with the big brands, their expertise and terms can vary greatly.
So how to choose a lender? Here are our 9 tips.
Do Your Research
Most people struggle with how to choose a lender because they don't know where to start. We'll tell you – start online. Investigate all quotes and offers thoroughly for details. Look beyond the shiny advertising and perhaps unrealistic promises. Ask about fees, requirements, and dishonour fees. Look for reviews. Check on their Australian Credit Licence and do a quick search on the Australian Business Register to ensure their ABN is still active payday loan online.
Compare Rates
If you have the time, compare rates from at least four lenders. Use loan calculators to see how much you'll be repaying. Jacaranda Finance has a great one here you can use. Simply enter the desired loan amount and repayment period and get an example of what your repayments will be.
Consider What Loan You Need, and Why
There's such a variety of financial products out there. Smart loans, quick cash loans, personal loans, payday loans, car loans, mortgage loans…you name it and at least ten lenders in your vicinity have it. Terms will vary depending on the type of loan.
The reason you need the loan is also important both for the lender to determine whether a loan is a suitable solution and for you. Do you really need it? Are you trying to get it to cover basic daily expenses? If that's the case, be wary of predatory lenders. They're the only ones who'll give you one. Legitimate lenders will reject applicants who are deep in debt.
Improve your Credit Score
It's not impossible to get a loan with bad credit, but the lower your score is, the less negotiating power you'll have. You can look for licenced lenders who are able to take other factors into consideration – just be cautious of companies promising things like bad credit loans.
Get Everything in Writing
A reputable lender like Jacaranda Finance will assess your application very carefully. If you are approved, we'll email you a loan contract. We encourage all our customers to read their contracts carefully, to ask questions, and to sign them only if they agree to our terms 100%. Making sure these principles are upheld is a big part of how to choose a lender.
Ask a Friend
This may be obvious, but you'd be surprised how often people forget to tap this source. Chances are at least one person in your circle is currently repaying a loan. See if someone can recommend a lender.
Ask a Professional
Ask a financial consultant, a lawyer, an accountant, or a real estate agent if you're interested in a mortgage loan. These professionals deal with lenders on a regular basis and know their inner workings. They're able to look beyond the shiny veneer of a brand.
Read the Fine Print
Always ask questions and read everything. If a person promises "no hidden costs" and "transparent terms", don't take their word for it, particularly if they seem to be rushing you through the whole process. This is not how to choose a lender. Learn about the criteria and fees, including costs that may be incurred beyond principal and interest payments.
In the past, borrowers just went to the local bank. Today, there are banks everywhere, and you can meet with a loan officer tête-à-tête if you want to, but it's no longer necessary. The future of lending is online. You don't even have to leave your home to sign a contract. If notarization is required, a mobile notary can drop by. It's that simple. If it's not, you can just print your documents, sign them, scan them after signing, and send them back by email personal loans
.
Focus on Customer Service
It's not about going to the nearest bank anymore because it's not necessary to go into the bank to get a loan at all. It's not loyalty to a brand either – you're just one of possibly hundreds of thousands of accounts. The interest rate is important, but it's actually not the most important aspect. Lending is extremely competitive and many lenders are offering practically identical terms.
The number one criterion for how to choose a lender is customer service. Friendly, helpful staff is what will make a lender stand out from the crowd. Look for lenders with service awards and great reviews from satisfied customers.
The best lenders will take personal responsibility for their customers' loans. This involves timely and prompt communication. A reliable lender will provide any necessary documents without delay. They are able to foresee complications and take measures to avoid them. They conduct in-depth application reviews and abide by the principles of responsible lending.
Advantages of an Online Lender
One issue with big brands is that they haven't adjusted well to the circumstances in Australia, particularly those governing the segment of quick loans. As a result, they risk turning down good candidates, approving poor applications, and enforcing a pattern of irresponsible lending. Why is this? One reason is that these lenders require only the most basic of information, such as utility costs.
Things like an unplanned, but imperative purchase can break the bank, effectively leading a person to default on their loan. Then, default interest is incurred, so a person who couldn't afford the loan to begin with is stuck with an even bigger debt. This is detrimental to both the borrower and the lender, who will start having trouble collecting. This self-perpetuating process is ultimately giving the industry a bad reputation.
Online lenders tend to collect more information and you can e-mail or fax them any necessary documents. An online lender can make everything available to a borrower instantly in writing.
How to Choose a Lender Online
Almost every Australian online lender today has reviews, and most of them are legitimate, from actual clients. The level of customer satisfaction is an important part of how to choose a lender. Lending is not just about the numbers, but also about satisfied customers.
A lot of online lenders pride themselves on fast outcomes and communication, but those offering mortgage loans face opposition from listing agents. This is especially true if there are lots of candidates for one property.
Location Doesn't Matter!
Location becomes irrelevant if you choose an online lender. Still, we'd recommend they be in your time zone.
How NOT to Choose a Lender
Just as there are good approaches when it comes to choosing a lender, there are bad ones. Most lenders comply with Australian laws, but every herd has its black sheep. Predatory lenders prey on the desperate and naïve.
Do not choose a lender
Whose flyers you find on your doorstep or stuck to the windshield of your car;
Who calls you randomly offering a loan;
Of whom you've never heard, but they sent you direct mail;
Whose rates and fees are unusually low or high;
Who is pressuring you to sign a contract ASAP;
Another sign you may not be dealing with a legitimate provider is if they encourage you to provide false data. Never sign blank documents and do not provide false information on your loan application.
Don't succumb to pressure to accept a loan that sounds risky or one on terms you do not understand. Know how much you can afford to repay and never agree to pay more than that. Familiarize yourself with instalment amounts.
Examples of what loan could cost
If you apply and get $1,000 from Jacaranda Finance with a repayment term of 12 months, you can expect to pay back $33.00 a week, $67.00 every two weeks, or $140.00 a month.
Our medium loans range from $2,100 to $5,000. If we lend you $3,500 with a repayment term of 13 months, your instalments will come to just $89 a week, $179 per two weeks, or $390 a month.
Large loans are up to $10,000. A loan of $5,500 repaid over 13 months will cost $124 a week, $249 every two weeks, or $539.39 a month.
A loan of $8,500 repaid over 13 months will cost $192 a week, $385 fortnightly, or $834 a month. Take a look at how it works, here.
All comparison rates are true only for the examples given and may not include all fees and charges. Different terms, fees or other loan amounts might result in a different comparison rate.
Our Final Say
Don't believe a lender who assures you their loan will solve all your financial problems. Only earning and saving more money will. A loan will not work miracles. If you're struggling with debt, another loan is only going to make things worse by prolonging your agony. They'll come to collect eventually.
If you talk to one lender and they offer you a loan, insisting you'll never find such good terms or nobody else will give you one, do talk to other organizations.
If you've agreed to sign, but your instalments and fees are different at the closing table than initially negotiated, do ask for some clarification. Don't stop asking questions until they are answered to your full satisfaction. If this doesn't happen, simply get up and leave the table without closing the deal.
Let's stay in touch
Wondering how to choose that suits your finances? Read all about How To Choose A Lender? And the 9 Things To Consider.
Looking to get credit card debt under control? Read all about it.
Let Jacaradan tell you how you could be a greenier human!
Here are the 8 financial goals to achieve by age 30