Home > New South Wales Cash Loans Up To $10,000 | Fast Application | Apply Now!
New South Wales Cash Loans Up To $10,000 | Fast Application | Apply Now!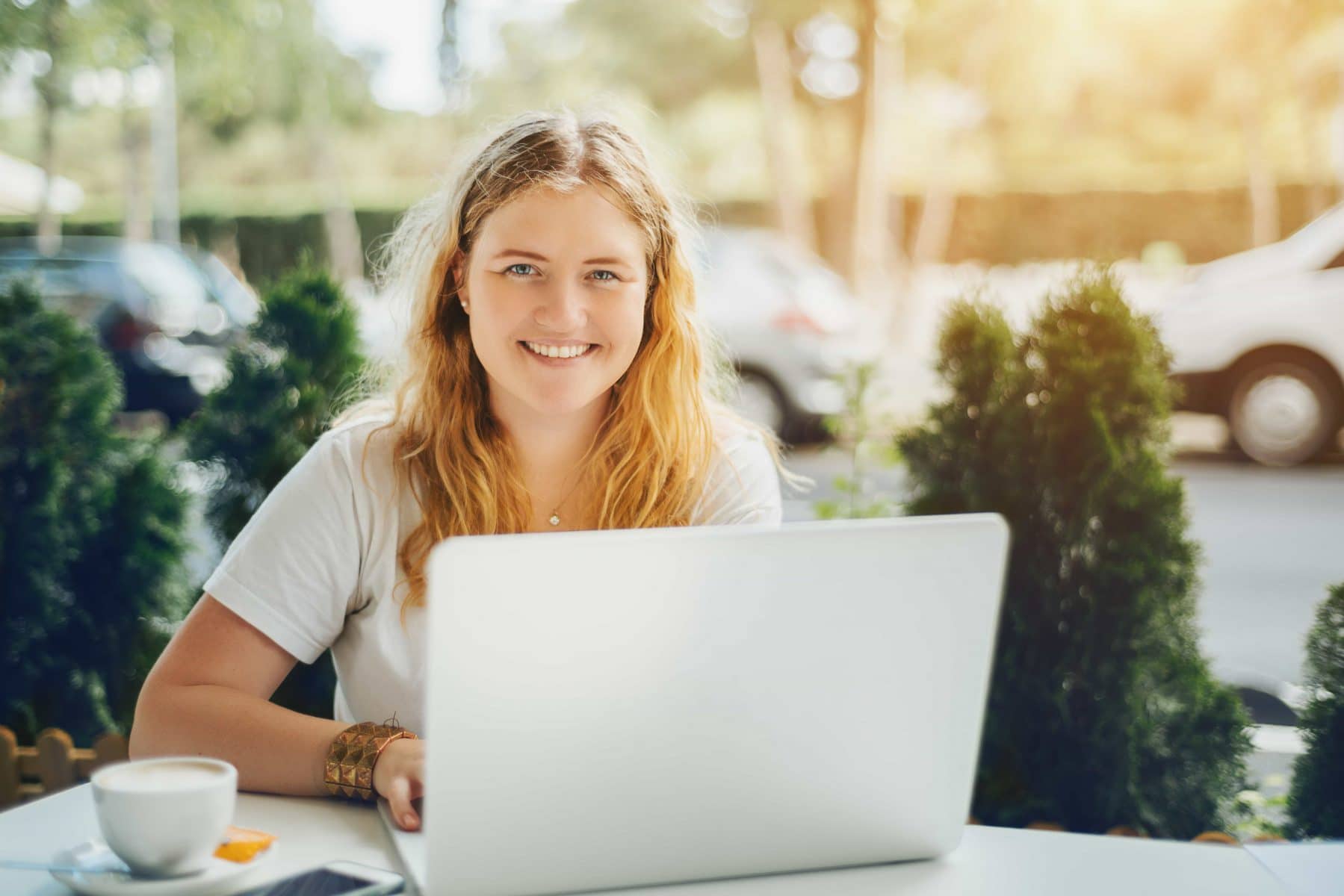 Looking to borrow money in NSW?
Jacaranda Finance is for all Australians. Therefore, it doesn't matter where you are in the country, we have a cash loan for you! If New South Wales cash loans are what you're after, we have just that! Jacaranda finance can offer cash loans NSW across the state! Jacaranda could even provide loans for people with poor credit!
What are New South Wales Cash Loans?
Cash loans NSW are loans that are available to all New South Wales residents and any other Australians that may be visiting the South Eastern state. While we offer loans for the whole state of New South Wales, we also have cash loans Sydney available. If you're living it up in the city or just their for a visit, our New South Wales cash loans Sydney could be just what you need to get you by.
As far as our New South Wales cash loans go, we offer 3 types. These are small personal loans, medium secured personal loans and large secured personal loans.
| Loan Type | Secured Options | Loan amount | Loan term |
| --- | --- | --- | --- |
| Small Bad Credit Loan | Unsecured | $300 to $2,000 | 9 to 12 months |
| Medium Cash Loan | Can be Secured | $2,001 to $4,600 | 9 to 24 months |
| Large Personal Loan | Secured | $5,000 | 9 to 24 months |
As our small personal loans are unsecured, it means that you are not required to attach an asset to your loan. However, if you're after a medium secured personal loan or large secured personal loan, you will be required to do so. Generally, you'll attach your car, motorbike, boat or caravan to your loan for security. The application process for both types of New South Wales cash loans will stay the same. However, if it's a secured loan you're applying for, you'll just need to send through some extra information.
For medium and large secured personal loans, you'll need to send through:
A rego or insurance certificate showing the applicant as the registered owner
Proof of ownership showing the car's details, which can be a receipt from the car yard when it was purchased, rego or insurance
What are cash loans Sydney?
Our cash loans Sydney work exactly the same as our New South Wales loans. We know how expensive Sydney can be, regardless of whether you're living there or visiting from interstate. Therefore, we want to make sure everyone has the cash they need to do the things they want. Our quick loans Sydney are super easy to apply for and you'll be sent an outcome super fast!
Money loans Sydney are applied for 100% online. Therefore you can submit an application wherever, whenever. You could be sitting on the train on the way to work or lying on the beach at Bondi. It doesn't matter! As long as you have access to the internet, you can apply for fast cash loans Sydney with Jacaranda Finance.
How do I apply for New South Wales cash loans and fast loans Sydney?
Our cash loans NSW and fast cash loans Sydney applications are the easiest thing you will do all day. The whole form should only take you a few minutes to complete and then it's just a short wait before we come back to you with a response. To apply for cash loans Sydney you first need to make sure you're eligible.
To eligible for a personal loan:
Be over 18 years of age
Receive a regular income into a personal bank account for at least 3 months
Be an Australian citizen, or have permanent residency
Have a active mobile number
If this sounds like you, just head back to our homepage and start with our loans calculator. You'll just need to enter the amount you're wanting to borrow and the repayment period and then click APPLY NOW. From there, you'll be taken to our simple application form. The form is completed online and is almost completely automated. We'll just ask you for a few details including:
Your current contact details
The reason for your cash loans Sydney
A copy of your internet banking credentials so we can verify your income and spending habits
Your MyGov account details so we can access your Centrelink income statements (only if you receive Centrelink benefits)
Your employment details
That's it! No need to rifle through pages of documents to send to us. You just fill it all out online and click SUBMIT.
I've applied for my New South Wales quick loans Sydney, now what?
Once you've submitted your application, we'll let you know fast if we're able to make you an offer. We're in the business of helping people not the business of wasting time. Therefore, if we don't think we're the right match for you, we'll let you know right away.
Otherwise, we'll get to work assessing your situation and seeing if we can make an offer. It will only take us 60 minutes (if you have applied during business hours and we don't require any further documentation) to do this so make sure you don't stray too far from your phone. If approved, someone from our team will give you a call to go over some final details and then we'll send you an electronic contract. You'll just need to read it carefully, sign and email it back to us. Once we've received it, we'll transfer your cash loans NSW to you with the next round of banking. You'll see the funds in your account not long after, at the very latest overnight, depending on the processing times of your bank.
Is that not the simplest process you've ever heard of? It really doesn't get much easier!
What can I use my New South Wales cash loans Sydney for?
You can use your money loans Sydney for almost anything!
Some examples of our fast loans Sydney are:
You could even use your New South Wales loan to explore your own capital city, Sydney!
What activities can I use my cash loans Sydney for?
Sydney is one of the most popular cities in Australia for tourism. It boasts many amazing sightseeing opportunities and adventurous activities for residents and visitors to enjoy. The Sydney Opera House is one of the most popular venues for international artists to perform, why not book tickets to the latest opera/show with your New South Wales cash loan? Sydney Harbour Bridge is also a major drawcard for many tourists and a source of pride for locals. You can walk, cycle or drive across the iconic bridge.
If you're feeling adventurous why not climb it? There are no special climbing abilities required and you can join a climb at any time of the day. You should consider a twilight or dawn climb to get some spectacular Sydney views. Don't forget to gaze on the beauty of the Darling Harbour while you're there! Even better, camp on Cockatoo Island and wake up to one of the worlds greatest views!
The Blue Mountains are another iconic Sydney attraction, popular with locals for day trips and weekend getaways. You will find waterfalls, rainforests, quaint B&B Cottages and the ancient Jenolan Caves. For those who would prefer to taste the fruits of the forest don't miss checking out the Hunter Valley Wineries!
Take the kids to the Taronga Zoo you won't be disappointed! It is only a 12-minute ferry ride from Circular Key. Or for the complete experience book, the roar and snore stay overnight at the zoo safari! Don't forget to swing by Sydney's iconic Bondi Beach and experience one of Australia's best beaches.
Thinking this all sounds like an amazing place to visit? A Jacaranda Finance cash loan New South Wales can help you get there!
Can I get New South Wales cash loans with bad credit?
While we do conduct credit checks on, credit history is not the only thing we look at. We understand that things happen sometimes and mistakes are made. Those mistakes are in the past and as long as you're willing to make the effort to learn from them, you shouldn't be judged on them alone.
We believe that we get an accurate representation of your true financial situation by focusing more on your income and your relationship with money. We use secure technology to access your most recent 90 days of bank statements to get a better look at your individual spending habits. This allows us to gain a more general understanding of your situation as a whole instead of simply your past mistakes. Therefore, you may be able to get cash loans for bad credit!
Therefore, bad credit or not, apply today for your unexpected bills loan. We guarantee we'll always give everyone a fair go. Apply now for cash loans for bad credit and we'll work on working with your credit score together!
So, why don't you need manual bank statements for New South Wales cash loans?
As we mentioned briefly before, we use secure technology that allows us access to read-only copies of your bank statements from the last 90 days. This means that you don't need to search through pages of bank statements to manually send through to us. This technology is also the reason our application form only takes minutes to complete.
Apart from it being a huge time-saver, the main reason we use this system, rather than accepting manually submitted bank statements, is that we've had problems with identity theft and fraud in the past. This system is far more secure for you and will save you a lot of time and effort. The secure system will simply use the internet banking credentials that you provide to grab read-only copies of your statements. No one is actually logging in to your account nor will anyone have access to your funds.
How do I contact you about my New South Wales cash loans?
Whether you're a new customer or an existing one, our figurative doors are always open!
Your best bet for contacting us for general information is via email at apply@jfloans.com.au.
However, if your question relates to your loan and you're not comfortable disclosing your query via email then please feel free to call us on 1300 189 823. We'll always do a security check when you call us and will never give the details of your loan to anyone. Our brilliant customer service team are always happy to answer whatever questions you throw their way.
If you need a balance statement, that's something you'll want to email us for. However, if you're wanting to change your payment dates or have had a change in your financial circumstances, give us a call as this a bit more time-sensitive.
If you need to apply for a new loan, just submit an application on our website. We'll pick up that you're an existing client but we're legally required to do another assessment just in case your circumstances have changed. Otherwise, you're always more than welcome to send us a message on Facebook as we have our new AI bot, Dani, set and ready to answer your questions.
So, what are you waiting for?
Jump back to our home page and get started with your New South Wales cash loan application! Get your cash loans Sydney today and ensure you're always getting the most out of life!
Want to know more? Let us tell you how you could get debt relief!