Home > Pension Loans With Jacaranda
Pension Loans With Jacaranda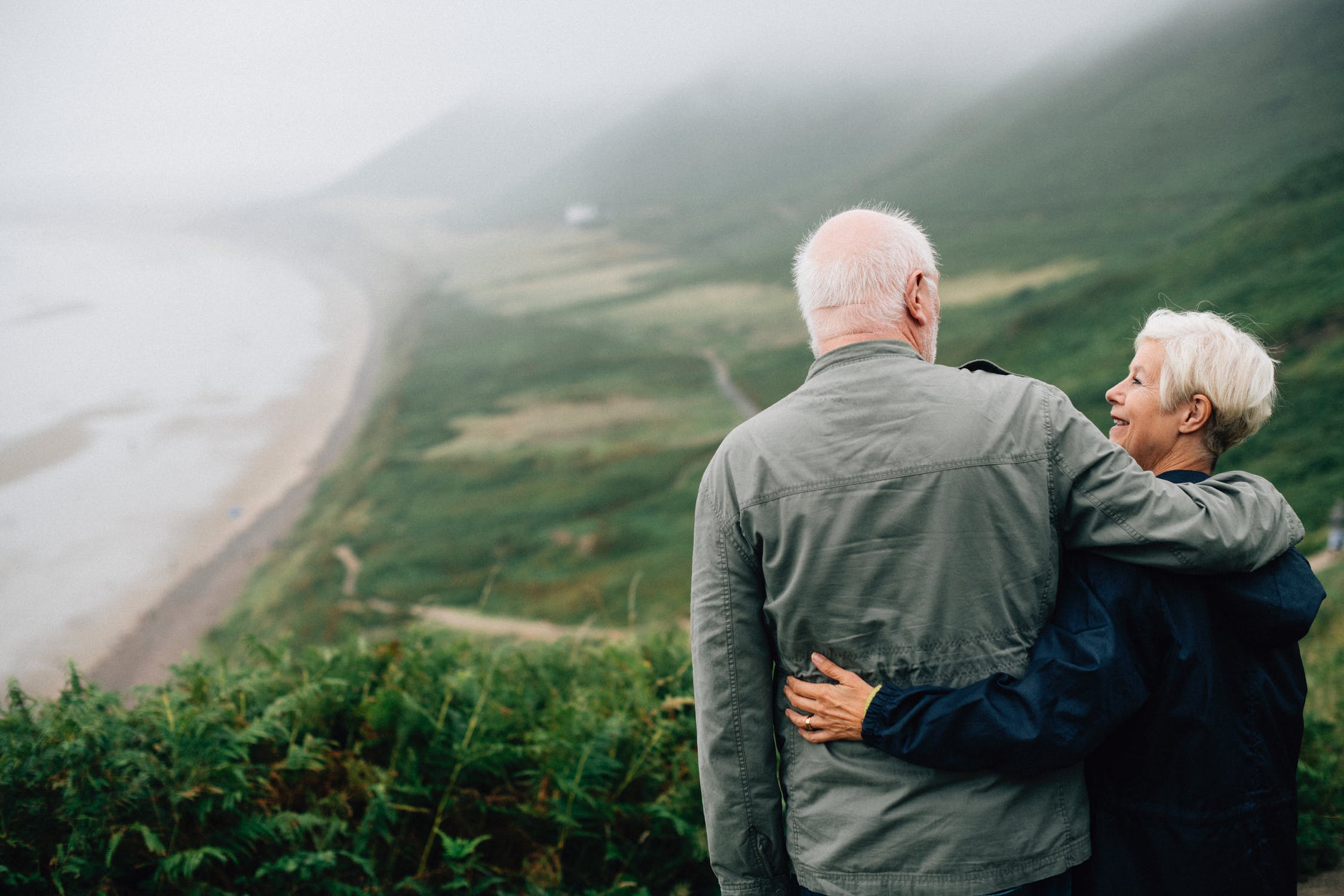 Are Pension Loans The Right Option For You?
Considering a personal loan? Worried that a pension might mean you'll be rejected? There's no need to be. At Jacaranda Finance, we are shaking things up. We won't claim to approve every single loan that passes our desks, however, we will guarantee you a fair go. We can approve a personal loan for pensioners and/or people receiving Centrelink payments. So, if you've been thinking about pension loans, why wait? You could scroll up and apply now or keep reading for more details.
Pension Loans… What Are They?
So, what is a pension loan? Basically, it is a personal loan for someone receiving a pension or Centrelink benefits. Jacaranda Finance loves helping Aussies, that's why we've made it easier to get a fair go when it comes to quick cash. Here at Jacaranda, we understand that when you need cash for an emergency there is no time to waste. We want to make getting a loan as easy and accessible as possible, which is why we've made it easy to apply for pension loans online. To start the application process, all you need to do is scroll up. If you apply during regular AEST business hours you could even have an outcome in just 60-minutes*.
Jacaranda Finance Australia
At Jacaranda Finance, we are an Aussie owned and operated business. We love making life a little easier for our applicants and are proud to be responsible lenders who can guarantee all our clients a fair and reasonable assessment for a personal loan. Unlike traditional lenders, Jacaranda takes a realistic look at finance. Instead of focussing solely on credit or pension status, we look at how you are going to repay the loan – that is, after all, the most important part. Our team do their best to match you with a compatible loan product as quickly as possible. When you apply during AEST business hours we could even have an outcome for you within 60-minutes*. The application itself costs absolutely nothing – so, what are you waiting for? Apply for one of our pension loans now.
What Type Of Loan Can I Apply For?
Jacaranda Finance provides loans for a variety of different financial circumstances, one of those being loans for people on pension. So, if you are wondering what could you use pension loans for – here are just a few reasons you could site on your application form.
Car Loan For Disability Pension
Looking at buying a new car? Jacaranda Finance can provide car loans for disability pensioners. We don't think something like a disability pension should stand in the way of you getting the cash you need. Everyone is different and we understand how that makes every financial circumstance different. Our team will take a realistic look at your individual financial situation and take the time to properly assess your application to ensure we find the best possible solution for you. If you have the means to pay back the loan we may be able to approve you for a car loan as a disability pensioner. Jacaranda's commitment to responsible lending means we will never lend you an amount of cash that we do not believe you can repay.
Loan For Single Parent Pension
At Jacaranda Finance, we appreciate how difficult it can be to live off a single parent income. Let's face it, kids cost a lot of money and sometimes you just need an extra hand. If you're looking for a trustworthy lender who could provide the cash you need today, then Jacaranda could have the answer. Maybe school holidays are just around the corner and you'd like to head to the beach, or maybe you're in desperate need of some new furniture or white goods? Jacaranda could have the cash you need. The good news is, we are 100% online, which means you can apply for a loan wherever you are and whenever it's convenient. As long as you have an internet connection, Jacaranda is just a click away. So, don't go it on your own – let Jacaranda lend a hand today with our pension loans!
Do We Conduct Credit Checks
Yes, at Jacaranda Finance we do conduct credit score checks for pension loans. Our commitment to responsible lending means we will always check credit scores. The good news is, this is not the only thing we look at and it's definitely not the deciding factor. Our team is down-to-earth, so we understand that bad credit can hang around for up to 7 years – a lot can change in that period of time. That's why we take a deeper look at your financial situation. Usually, if we can see you have made considerable effort to rectify the situation, you could be eligible for a personal loan as a pensioner.
Can I Get A Loan On Centrelink?
Unfortunately, there is no 'yes' or 'no' answer to this question, every applicant is different. That is why our team takes a personal approach to the loans assessment process. We like to see what makes up your regular expenses and income. As we are committed to responsible lending, our team will never approve a loan that is impossible to pay back. Our goal is to get you out of financial stress. If you're unsure, we suggest submitting an application – it costs nothing to apply and Centrelink payments shouldn't have to stand in the way of the cash you need. Here at Jacaranda, we are all about fast outcomes and work hard to process all client applications promptly. Don't let time get the best of you, apply for our pension loans online and you could have an answer a lot sooner than you think.
4 Simple ways to build your savings on Centrelink fast
Building your savings can be a slow and steady process. One of the best methods to build your savings and reach your goals is to remain consistent throughout the process. Regardless of whether your income is coming from Centrelink payments or a salary, the methods it takes to build your savings will remain the same. Although you can't boost your savings overnight, here are 4 simple ways you can build your savings on Centrelink fast:
Open a high-interest savings account.

This step is possibly one of the most recommended and most efficient methods of building your savings. You will essentially be working towards maximising your funds while receiving the highest interest return there is. Just like shopping around for a loan, compare different savings accounts with multiple banks to find the best possible account that can help you reach your goals fast. 

Set up automated payments.

Consider contacting your bank to set up automated payments with every pay cycle. This can ensure you have sufficient funds in your transactions account to contribute to your savings. Whether it's your Centrelink pay or salary, automated payments can ensure your savings account is consistently being topped up and will eventually help you meet your goals fast. 

Make lump sum payments.

Whether you've just received a bonus or a tax return, consider contributing a fraction to your savings. Transferring lump sums to your savings at least once a year can help you boost your funds significantly. Remaining consistent with your payments can help you build your savings on Centrelink fast.

Deduct unnecessary expenses. Request a bank statement from your local bank and review your expenses. Have a look at where your funds are going and consider coming up with a budget. Consider deducting unnecessary costs to start with, and from there go about planning a budget and sticking to it.
Eligibility Criteria
Liking what you hear? Keen to submit an application for one of our pension loans? You'll be pleased to know we like to keep our application criteria nice and simple. To qualify, here are the requirements you will need to meet:
You must have an active mobile number and email address;
All applicants must be over the age of 18;
A regular income must have been deposited into your own personal bank account for the last three months;
Applicants must have internet banking set up;
Required Documentation
Wondering how many documents you'll need to include in your application? Well, really not that many. As you already know, Jacaranda likes to keep our application process as simple as possible. In a nutshell, here's what you'll need to provide us with:
Personal information (name, D.O.B etc.);
100 points of ID;
Your internet banking details;
The reason you are applying for a loan;
Your MyGov details (if you receive Centrelink benefits);
Your employment details and employer contact info;
If you have all of the above ready to go, then you can scroll up to apply now! For more information on our application processes, continue reading or get in touch to speak directly with one of our specialists today.
Do Jacaranda Conduct Employment Checks?
Yes, Jacaranda does conduct employment checks. However, there is no need to stress. This is just part of the process. Since we do not base our assessment solely off credit score checks, our lending team likes to get a better understanding of the whole picture. We will contact your employer to verify that you have a means of paying back the loan amount – but this is just a routine check and we will not share any of the details of your loan application with your employer. For those on a pension or Centrelink, this may be considered as income. There isn't just one rule for everyone, so our team will take a better look at this while assessing your application. If you are unemployed we suggest still submitting an application as it doesn't cost anything and you could have a fast outcome. What have you got to lose?
Why Do We Need to Provide Online Banking Details?
This is a question we get a lot. Basically, Jacaranda Finance uses your online banking details to get a better understanding of spending habits, regular deposits, and income. There's definitely no cause for concern though, we will only ever access read-only copies of your bank statements (not your actual bank account). Jacaranda uses the latest in safe banking technology. Your information is always encrypted, so no one will ever see passwords or personal information.
Responsible Lending
If you think you're ready to apply for one of Jacaranda Finance's personal loans for pensioners then it is important to do your research. Everyone's situation is unique and it is essential to ensure a pension loan is the right option for your individual circumstances. Before you go ahead with an application we recommend you check out the possible costs associated with a personal loan.
At the end of the day, our lending team works for you. If you have any queries or concerns do not hesitate to get in touch. You can shoot us a message and we will do our best to get back to you as soon as possible.
At Jacaranda, we pride ourselves on responsible lending. We will never lend you an amount of money we do not believe you will be able to repay. Even so, it is still each applicant's responsibility to ensure a personal loan is a suitable option. We encourage our clients to ensure the loan product they are agreeing to is right for their individual circumstances.
Apply Today
Ready to start your application for one of our pension loans? At Jacaranda Finance, the whole process is 100% online. So, here's how you can get the ball rolling:
Step 1
To get started, simply scroll up and use our loan calculator to select a loan amount and repayment period. When you're happy, click 'apply now'.
Step 2
If you've decided to 'apply now' you will be directed to our application form. This could only take a few minutes to complete. Once you've submitted your application our team will start the assessment process. If you've chosen to apply during AEST business hours then you could even have an outcome in 60-minutes*!
Step 3
If your application is successful our team will be in touch. We'll send over a contract for you to review and sign. We recommend you make yourself aware of any fees and charges that could incur for late or failed payment. When you're happy, simply sign the contract and send it back to us.
Step 4
Once we receive your contract, our team will transfer the cash straight to your account. It is important to remember that inter-bank transfer times can affect the speed of the transactions. However, we will always do our best to get the money to your account as soon as possible if not on the same day.
We Help You!
At Jacaranda Finance, we love helping you get the cash you need when you need it. Take a look at the 3 types of pension loans we offer:
| Loan Type | Secured Options | Loan amount | Loan term |
| --- | --- | --- | --- |
| Small Loan | Unsecured | $300 to $2,000 | 12 months |
| Medium Loan | Secured | $2,001 to $4,600 | 13 to 24 months |
| Large Loan | Secured | $5,000 to $10,000 | 13 to 24 months |
Want To Know More?
Keen to learn more? Read about how you could tackle credit card debt and how technology is taking over to stay informed about how best to manage your personal finances in today's tech-driven world.
*If you apply during business hours and we don't require any additional information from you