Home > Blog Posts > Personal Loans For Bad Credit
Personal Loans For Bad Credit
December 1, 2015

●

4 minute read

●
Authoritative Source
Jacaranda Team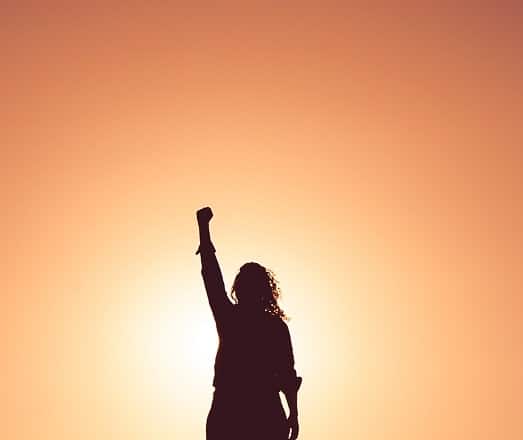 Money doesn't come easily. And it sure doesn't come any easier when you really need it.
If you're one of the many Australians who've found yourself in the bind of bad credit, you'll know how hard it is to make ends meet during an unexpected financial emergency. Your battle might be an ongoing one, as you struggle to balance your income and expenses due to any number of circumstances. Or your bad credit might be an ugly reminder of past difficulties—problems that you've now overcome, and are still being penalised for years later.
But there's good news. So many people, just like you, have suffered through similar crises—and it's such a common problem that many responsible lenders are prepared to cut you some slack. When urgent financial situations arise, there are ways out: bad credit personal loans can help you get through health emergencies, car trouble, or unexpected bill pile-ups. Many lenders will give you the benefit of the doubt, and help you through your monetary dry spell so you can deal with the things that life throws at you when you're least prepared.
Approval process
Bad credit personal loans are designed to eliminate the sometimes extensive waiting periods associated with traditional loans. They're different to cash advances and payday loans—which are just designed to get you through to your next payday in one piece—because the loan term is longer, giving you more time to repay the funds with lower amounts for each repayment.
The loan amounts are comparatively smaller than traditional loans—ranging from $300 to $10,000—so lenders can approve your loan quickly, and without being blocked by your bad credit rating. Jacaranda Finance can offer guaranteed approval, however, we do look at more than just bad credit. We look at the big picture, such as your income and expenses.
The loan amounts are comparatively smaller than traditional loans.
Different lenders have different approval criteria, based on the level of risk they are prepared to assume. But generally, the approval processes are much less stringent than the applying for a traditional loan, because they're understanding of financial difficulties and bad credit, and it's the whole premise of the service. Most often the approval process will involve looking at your last 90 days of bank statements for evidence of your income: bad credit lenders aren't as concerned with your credit history as traditional institutions like banks, but they still need to see that you have the means to pay back what you're borrowing from them.
Loan periods
Most bad credit lenders will deposit your loan funds into your bank account within one day after approval. At Jacaranda Finance we do express deposits of the funds, where over 85% of our clients receive the money within 60 minutes of being approved. The loan periods can be up to a year for bad credit personal loans, but different lenders will negotiate different loan terms depending on the circumstances. Generally, you'll make an agreement with the lender to repay the funds on a particular date, and there are fees associated with late payments. Having said that, most bad credit personal loan lenders have processes in place where you can negotiate flexible payment options with them, and their courtesies are often more gracious than traditional lenders—which is the point of the service in the first place.
Loans should be deposited quickly.
During the application process, bad credit lenders will assess your income from your bank statements, and calculate a fair and reasonable repayment plan, based on what you can afford. This means that you're unlikely to end up in over your head. The repayments mostly involve direct debiting from your bank account, to guarantee your commitment to full repayment.
Fees
You may have to pay higher fees for the convenience of bad credit personal loans. But the good news there is that most lenders are clear and upfront about the fees: during your application process, you and the lender will schedule a reasonable repayment plan, and they will make sure you understand the cost involved in getting the loan.
Fees for bad credit personal loans can be quite high, and it's important to research your lender to ensure that they're a reliable and legitimate entity. But you are protected to an extent under the law: the amount that lenders are allowed to charge is capped by the government to prevent people with bad credit and unstable financial circumstances from getting into deeper trouble.
It can help people with bad credit.
The Australian Securities and Investments Commission reports that the fees involved in small bad credit loans—including interest, lender fees, and late repayment penalties— are capped at 20% of the principal loan amount (i.e. excluding other fees and charges included in the amount lent), which is actually received by the borrower. A monthly fee of 4% can be charged. This is a flat charge on the principal amount lent (i.e. excluding any fees and charges included in the loan amount). For more information on the possible costs of Jacaranda Finance's personal loans visit our costs info page.
Because they may be expensive, and the loan amounts are small, bad credit personal loans are a short-term solution to your financial needs. But it's good to know that they're there to help when you need cash fast, and you can't provide extra collateral for security and can't qualify for a traditional loan. It's important to get sound advice from experienced lenders before undertaking the responsibility of a bad credit personal loan, and to fully assess whether your situation is appropriate for receiving and repaying the funds. Jacaranda Finance are short-term personal loan specialists with a respectable track record, so contact us for more information about your short-term financial needs, and we'll help you make informed decisions to get your expenses back under control.