Home > Blog Posts > Personal Loan vs Car Loan: What's the Difference?
Personal Loan vs Car Loan: What's the Difference?
May 19, 2020

●

7 minute read

●
Authoritative Source
Daniel Wessels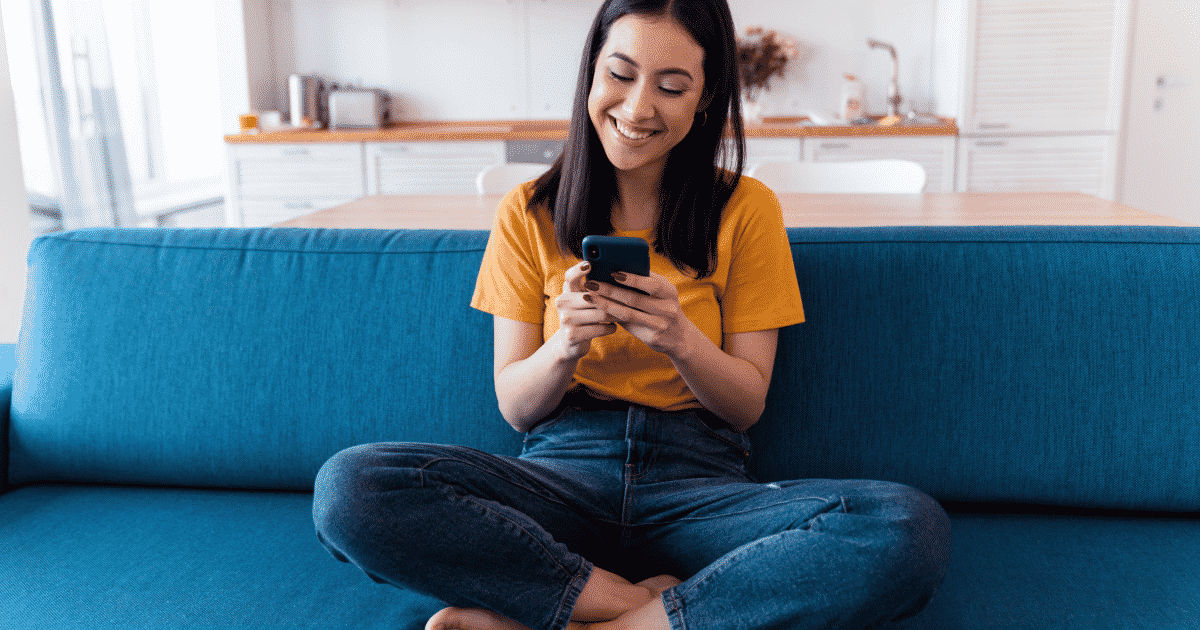 Considering financing your car? 
Taking out finance to buy a car is more common than you may think. When purchasing vehicles, you'll find that the two most applied for types of financing are personal loans and car loans. So that begs the question, which is best for you? When it comes to a personal loan vs car loan there are a few factors you need to consider. Although they are similar in some aspects, personal loans and car loans are still different forms of finance.
In this blog, we'll help outline some of the main differences between a personal loan vs car loan, as well as which option may be best for you!
What's the difference between a personal loan vs car loan?
The exact terms of each will depend on who your lender is and the product they've offered you. However, here are some key features you would expect to find:
Car loans
This type of loan is borrowed for the sole purpose of financing only the selling cost of the car and related expenses such as car registration or licensing. Most car loans are also secured loans, meaning that the car you're financing is used as security against the loan. What this means is if you fail to make your payments, your lender can repossess your car to make up for the owed amount. Here are some other features associated with car loans that you should know about:
Interest Rate: If your loan is secured, the interest rate will generally be more competitive. If you get a low rate, make sure you check whether there is a balloon payment tied to your loan.
Security: Car loans can use the car you're borrowing the money for as a collateral asset. What this means is you may access lower interest rates, however, if you default on the loan, the lender will have the rights to repossess your vehicle.
Application: Applying for a car loan is different from a personal loan. With a car loan, you will likely have to provide more information and details, specifically relating to the vehicle you plan on purchasing. This could include the car model and make.
Restrictions: Unlike personal loans, there are several various restrictions that you'll notice with car loans. For example, you might only have the ability to buy a car of a certain age with a car loan. You may not be able to buy a used car.
Personal loans
Unlike car loans, personal loans are considered a more flexible type of finance option. You have the option between choosing a secured personal loan or unsecured. It's best to shop around and compare different quotes to find the personal loan with the terms and conditions that suit you and your needs the best. Here are some additional factors to consider when taking out a personal loan.
What is the use of funds? When taking out a personal loan, you can usually use your approved funds for any purpose, including buying a car. You may also purchase the car with half the funds and use the other half on something else.
Unsecured. Car loans are usually secured, meaning the car you purchase is collateral, however, unsecured personal loans don't require any asset as collateral. Although this reduces the risk of losing your car, they do have higher rates than secured loans.
Application. When applying for a personal loan, you will need to list the purpose of the funds and this can usually be general. Sometimes, if it's for the purpose of purchasing a car, you can list it under "large purchase" and this may be sufficient information for some lenders. It's worth disclosing as much as you can with lenders, so they can adequately assess if their loan product is a suitable solution for you, based on your circumstances.
To summarise, think of car loans as money that is borrowed for a specific purpose. Meanwhile, a personal loan has more flexibility and could be used for a variety of purposes.
Other car finance options: Balloon payments
Have you considered a balloon payment? Some dealerships will finance your car using a balloon payment plan. A balloon payment is a large sum paid at the end of your loan term after you've made a number of small payments over a set term. Balloon payments have pros and cons that need to be considered.
They can be beneficial in the sense that your ongoing repayments may be smaller. However, as you're left with a final payment that is a percentage of the total loan. Ultimately, it all depends on your specific financial and personal circumstances.
Which is better? Personal Loan vs Car Loan
We can't give you a definite answer on whether a personal loan or car loan is better. It mostly depends on your personal and financial situation. That said, if you're struggling to make a call, here's a rough summary on each:
Personal loans might be better if you:
Buy an older car (5+ years) and therefore that car doesn't qualify as collateral for the loan
Decide that you want to spend some cash on the car and the rest of the funds on something else
Have really good credit and believe you have the ability to secure a competitive personal loan rate
Car loans might be your better choice if you:
Don't want to spend much money over the loan term
Are looking to buy a new or hardly used car
Believe your credit score isn't in the best shape and you don't qualify for a personal loan
What to ask yourself before applying: Personal loan vs car loan 
If you're weighing up a personal loan vs car loan, the best thing you could do before finalising your decision is research. Comparing different loans, lenders and loan terms can help you determine which option is best for you and your budget. Using a loan calculator can help give you a rough estimate of what your weekly or monthly repayments will look like. This can also help you get a clearer idea of what value for money you're getting with every type of loan.
To help you with your research, here are a few things you should ask yourself:
Do you know what type of car you plan on buying?
If you need pre-approval, that only exists with car loans. What this means is if you want to compare and shop around for different cars knowing exactly what your budget is, then you may want to go for a car loan rather than a personal loan.
Are you buying a new or used car?
Buying a used car can help you to save money and may also get you a good deal on value. However, depending on the details of the vehicle, you may not qualify for a car loan as lenders may not offer loans for cars that are over a certain age. If that's the case, a personal loan may be a better option. Some lenders, for example, will require the car you're buying to be less than ten or even five years old to approve you for the car loan. Personal loans, on the other hand, don't have such restrictions.
Do you have bad credit?
Although you'll find some lenders offering bad credit car loans, you may have more options with bad credit personal loans. Read more!
Do you plan on modifying your car?
Modifying features on your car can be a costly decision. Regardless of whether it's a new paint job or changing the interior of your car to leather, many car loan lenders won't allow those additional charges to be added onto your car loan. However, with a personal loan, you may use the borrowed funds for many purposes. So, you could add any car modification costs onto the personal loan amount.
Do you just need to repair a car?
Looking to have an existing car repaired? If your repairs aren't covered by insurance, consider a personal loan. More info here.
More frequently asked questions: Personal loan vs car loan 
Here are some additional questions you may be thinking about when it comes to choosing between a personal loan vs car loan.
Do used car loans exist?
You can take out a used car loan, however, they usually charge a higher interest rate. This interest rate is a cost that compensates for the decreased value of the car over time. Additionally, many lenders will still have certain restrictions on the age of the car.
Will I need to provide details of the car I'm buying when taking out a personal loan?
No, you won't need to provide details of the car when taking out a personal loan. Although it's standard practice for a lender to ask what the purpose is behind taking out a loan, they won't likely ask for further specific details on the car.
Need a financial boost?
At Jacaranda Finance, we can provide both personal loans and car loans to suit a range of needs. Our personal loans range from $300 to $10,000, while our car loans are from $5,000 to $35,000. Unfortunately, we can't offer our personal loans to cover the cost of a car purchase. However, our car financing options can still offer the fast outcomes and flexibility you may be searching for.
So, if you're weighing up a personal loan vs car loan, why not apply with us? It's free to do so and we could have an answer for you in no time! Scroll up now to apply.
Is car gap insurance worth getting? Check out this Jacaranda guide for everything you need to know!