Home > Are You Looking For Quick Loan Approval Online?
Are You Looking For Quick Loan Approval Online?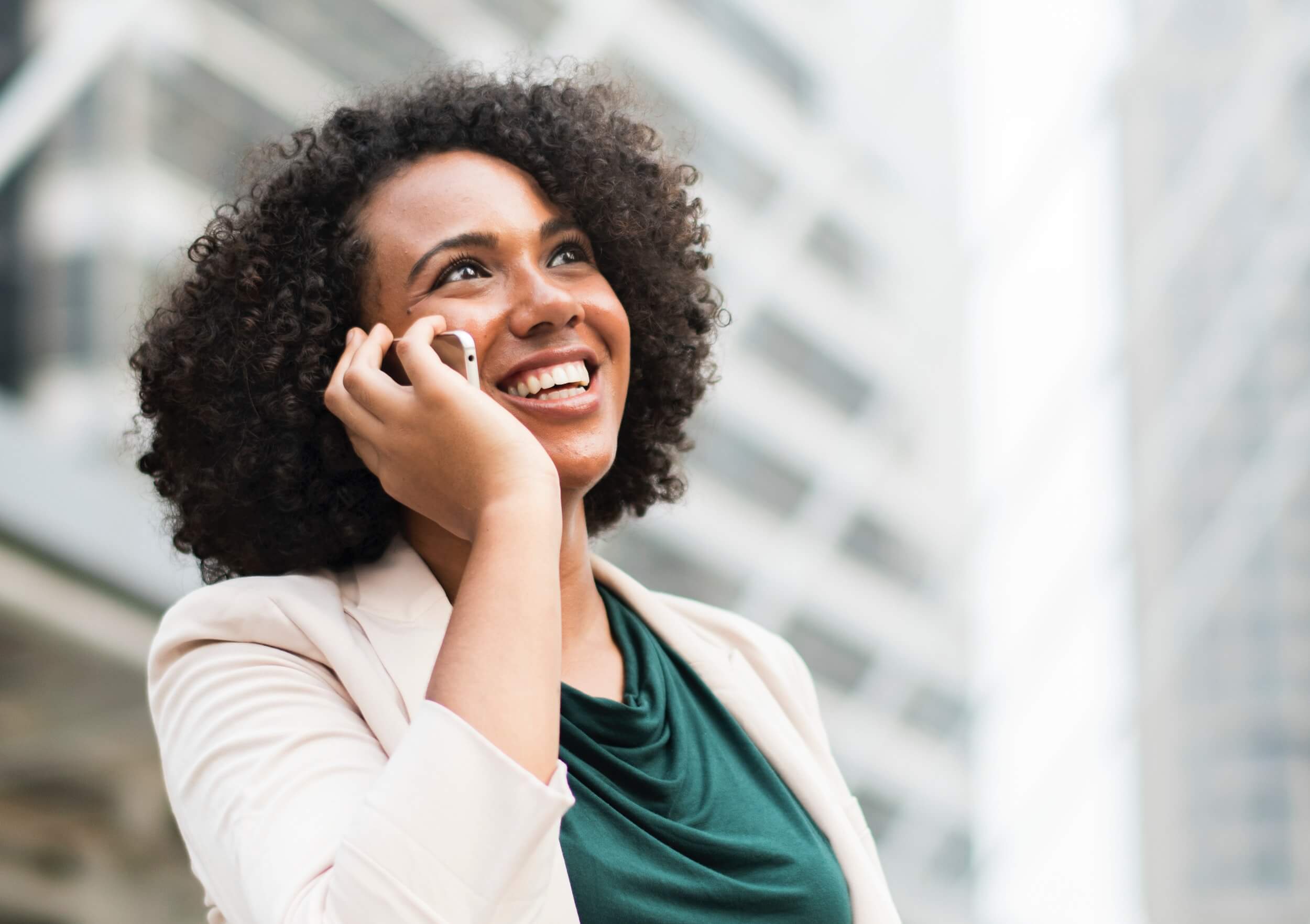 What is a quick loan?
No one enjoys waiting around for an answer. Especially when it comes to something as important as a loan decision. Luckily, if you apply for a loan through Jacaranda, you won't be left waiting for very long. We pride ourselves on having incredibly quick turnaround times, meaning that when you've applied for a loan you could hear back from us within a few hours! If you need a quick loan approval online then Jacaranda could be the lender for you!
Hello, Is It A Quick Loan You're Looking For?
If you're looking for instant online approval for personal loan, then look no further. We could offer you a quick and easy loan approval no matter what the loan is for (within the law!). So if you need a loan to pay vet bills or loan for some last minute travel or unexpected expenses, just fill out our loan application form today.
How Does It Work?
It couldn't be easier to get quick loan approval online with Jacaranda. The entire process takes just three easy steps:
Apply Online
Our easy and free online application form takes just a few minutes to complete. We just need some basic information about your personal circumstances, and the loan you want. Your information is completely secure and protected by McAfee and Comodo. You can apply from anywhere, just fill out the info, hit submit and you could be on your way to a loan.
We'll Be In Touch
We could offer online loan application fast approval, you could hear from us within an hour of submitting your application. Our team does their best to match you with an appropriate loan product. If you apply outside business hours, we will do our best to get back to you within one business day.
It's A Match!
If we have a loan product to suit your needs, we will be in touch! If your loan is successful, we will draw up a contract and arrange a repayment schedule. You are under no obligation to accept any loan you're offered. If you're not happy with the terms you are being offered, you can simply decline.
Why Choose Us?
We understand that we're not the only lender finder out there, but that doesn't mean we're not the best!
Here are just a few of the reasons you won't regret choosing Jacaranda:
Super Fast Outcomes
There are not many companies who offer quick loan approval online, and even fewer where you can get an answer within just 60-minutes*!
Even if you apply outside of business hours, we will do our best to get back to you on the next business day! You are never obligated to accept any loan until you have signed the contract. If you do accept, your loan could be with you the very same day!
We've Got A Great Reputation!
We don't like to boast, but we've built quite the reputation in the lending business…
Over recent years we've had mentions in Australian Fintech, Business News Australia, Product Review.com.au and Trust Pilot. We have also won the Word of Mouth Service Award two years running!
It's Free To Apply
When you want approval cash loan online quick, you don't want to pay for it!
Our application is completely free and there is no pressure to accept any loan you're offered. The first time you will pay anything towards your loan is when your first repayment is taken.
Apply Anytime, Anywhere
When you're looking for online loan application fast approval, you don't want to run around the houses waiting at the end of phone lines, or for letters through the post. Because everything is done online, you can apply for loans anytime day or night! All you need is a smartphone, laptop or tablet and an internet connection. Our simple online application form only takes a few minutes to complete, what are you waiting for?
We Keep You Safe
The security of your personal information is important to us. We will never share any of your private or confidential information. We are partnered with online security giants McAfee and Comodo to ensure your data is protected.
Can I Apply?
We like to keep things simple. If you can say yes to the questions below, then you can apply!
Are you 18 years of age or over?
Have you received a regular income into a personal bank account for at least 90 days?
Do you have a direct contact number and email address?
Are you an Australian citizen or resident
If the answer to all of these is yes, you could be on your way to quick loan approval online today!
Can I Apply For Quick Loan Approval Bad Credit?
We're pretty understanding over here at Jacaranda. Just because you have a bad credit history, we don't believe it should shape your future. Jacaranda could provide you with a quick approval loan online even if you have bad credit. As long as you can still meet the other application criteria above, and provide any documents required, you can still apply!
If you are receiving Centrelink payments that doesn't necessarily mean you won't be eligible for a loan. If you're unsure, we recommend you just apply and let us see what we can do for you!
What Documents Will I Need?
To ensure quick loan approval online through Jacaranda, you will need to provide:
A bank statement showing income for the past 90 days. You can submit this online and it will be saved as a 100% secure read-only document. Your information will not be shared with anyone other than the lenders you are applying to.
We may also need you to provide:
Copies of payslips, bills, and a personal identity document to verify your identity. Some lenders may also need to contact your employer to carry out an employment check. We will never disclose any personal information about you or your application to your employer.
How Much Can I Borrow?
We offer quick loan approval online of loans from $300 to $10,000, with repayment terms from 12 to 24 months. Your agreed loan and repayment terms will depend on the amount you borrow, as well as your personal circumstances.
For example, the maximum repayment length for $300 to $2,000 is 12 months. To borrow $5,000 to $10,000 your repayment term can be between 13 and 36 months.
You can get a better idea of your approximate repayment terms on the home page.
How Much Will My Loan Cost?
Although we can't say exactly how much your loan will cost, we can give you a rough idea. Take a look at our handy loan calculator on the homepage of our website to get an idea of the estimated weekly, or monthly repayments depending on how much you borrow.
An idea of the approximate rates for small, medium and large loans can be found on our costs page.
What loans do we offer?
At Jacaranda, we can provide 3 different types of personal loans: small, medium and large personal loans. Here are some details of these loans:
| Loan Type | Secured Options | Loan amount | Loan term |
| --- | --- | --- | --- |
| Small Loan | Unsecured | $300 to $2,000 | 12 months |
| Medium Loan | Secured | $2,001 to $4,600 | 13 to 24 months |
| Large Loan | Secured | $5,000 to $10,000 | 13 to 24 months |
Repayments
We will arrange for the repayments to be directly debited from your account on an agreed upon schedule. This will usually be on a weekly, fortnightly or monthly basis.
If for any reason you don't think you'll be able to keep up with the repayments, you should contact us immediately. Given some notice, we may be able to consider a payment plan so that you don't default on your loan.
Simple ways to stay on top of loan repayments 
Unfortunately, life can contain many daily distractions that can make us miss our loan repayments and bills. If you've ever missed a payment, that's okay, we've all been there! Missing payments can happen to everyone, however, it's an occurrence to avoid at all costs as it can significantly lower your credit score! Late or missed payments get recorded on your credit report and harm your credit score. We're here to help you out before taking on debt or if you're currently struggling! Here are 4 simple ways to stay on top of loan payments:
Maintain sufficient funds.

Considering we already set up automated payments for your loan, all you have to take care of is ensuring your account has sufficient funds. This can help you avoid missing your payments and having to deal with fees. Automated payments are a significant help, especially when you have several other payments to remember. 

Adjust due date.

If your current repayment cycle is tough on your finances, consider adjusting the due date to match your pay cycle. Whether you're on Centrelink, pension payments or a salary, adjusting repayments to match your income cycle can easily help you stay on top of loan payments. 

Deduct unnecessary costs.

If you're struggling with staying on top of loan repayments, consider reviewing your finances and deducting any unnecessary expenses. Unnecessary costs can easily add up and affect your finances. 

Make a budget.

Similar to the tip above, making and sticking to a budget can help ease the process of staying on top of loan payments and other bills. 
What Our Customers Are Saying…
We are proud to say that we've got an Overall rating: 4.7 out of 5 based on 152 reviews.
Always Helpful And Stress-free
★★★★★
"This is my third loan with Jacaranda and as always it was a hassle free quick process. I recommend to anyone seeking a loan to apply to Jacaranda first for an easy to understand quick response with friendly helpful staff. Much thanks again."
Perry Webb
Read more reviews from our clients here.
Are You Ready To Apply?
If you're almost ready to apply for a quick loan approval online but just have a few more questions, our FAQ page might be helpful. If you have more specific questions or would like to talk directly to one of the team, send us a message via our enquiries form.
You can also call us on 1300 189 823.
Find out how quick personal loans work at Jacaranda!
Jacaranda has all you need to know about debt relief and the key to spotting small lenders that you can trust!
*If you apply during business hours and we don't require any additional information from you