Home > Spruce Up Your Space With A Renovation Loan
Spruce Up Your Space With A Renovation Loan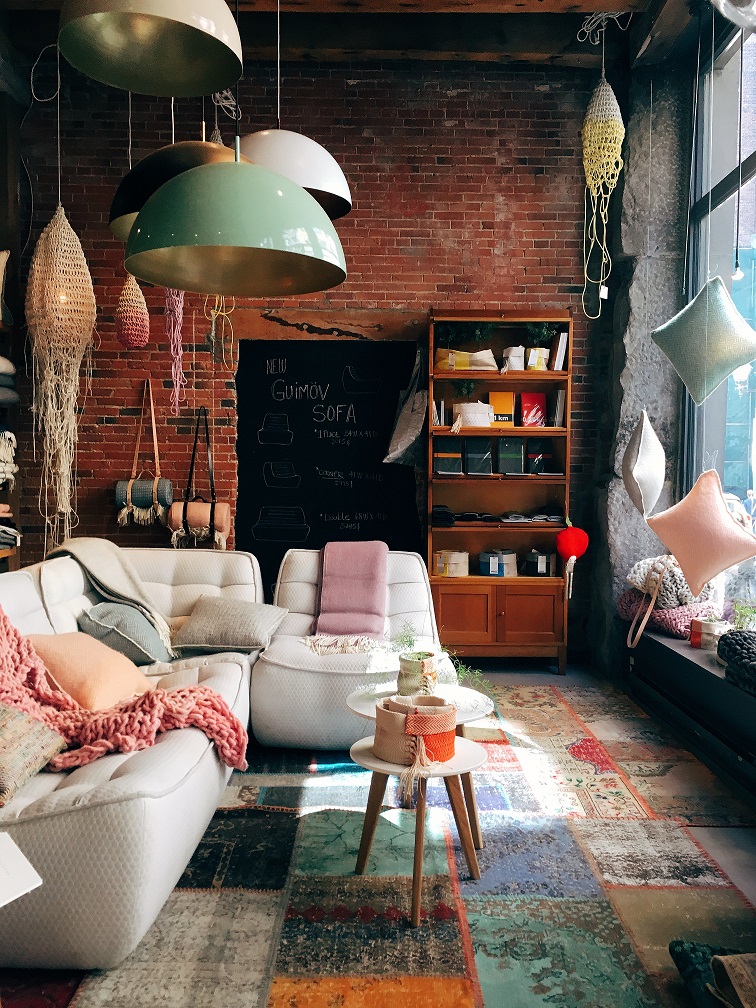 Do you need a hand with financing your home improvements?
As humans, we are almost genetically programmed to freak out whenever big changes occur. However, sometimes we need a little change to keep things from getting a bit same, same. We've got to mix up the monotony somehow. So, if you're not keen on changing jobs, moving house or going on an 'eat, pray, love' type of journey, then why not start small? Why not renovate?
To renovate something means to renew or refresh it to a nicer state. So, instead of going deep and renovating the innermost workings of your life, sometimes it helps just to renovate your home! If you're in need of some kind of change in your life but your natural human fears are holding you back, pick up a paintbrush and a hard hat and get to work sprucing up your home.
We offer awesome home renovation loans that will give you the kickstart you need to redesign and rebuild your humble abode.
What is a renovation loan?
A renovation loan from Jacaranda Finance is simply a personal loan. It is used for the purpose of sprucing up your home. Our home renovation loans go up to $10,000. This is the perfect amount to add some small yet effective touches to your living space.
At Jacaranda Finance, you can apply for three types of home renovation loans. Our first type of renovation loan ranges from $300 to $2,000. These are what we call small amount unsecured personal loans. These loans are repaid over a 12 month period. They are perfect for any smaller touches you want to make to your home. Maybe you want to redo the back garden or deck your place out with brand new artwork? Whatever small makeover you're wanting to give your place, our small personal loans will help you do it!
We also offer medium and large renovation loan ranges between $2,001 and $10,000. These are repaid over a 13 to 24 month period. So, you'll have plenty of breathing room to pay off a larger amount! Unlike our small personal loans, our medium and large secured personal loans do require you to attach an asset for security purposes. Generally, you would put forward your car, motorbike, caravan or boat as security. This will just make it a lot easier for you to get approved for credit of a larger amount.
How do construction loans for renovation work?
When you apply for a renovation loan with Jacaranda Finance, you are applying with one of the leading loan experts in Australia. Our loan process is as fast and simple as they come. So, you'll have more time to focus on the important things, like paint colours and light fittings. So, if you're wondering how to do construction loans for renovation work with Jacaranda Finance, we'll tell you how easy it is!
Our services are 100% online. So, all you have to do to apply is jump onto our website and you're halfway done! Simply use our loans calculator at the top of the page to tell us how much you're wanting to borrow. Then, use the drop-down menu to select your online cash loans repayment period. We'll then tell you how much your renovation loan repayments will be. Once you're happy, click the Apply Now button and we'll take you to our simple application form. For the next few minutes (yep, that's how quick it is) you'll just need to fill out a few details and provide the necessary documentation and, voila, you've just applied for a Jacaranda Finance renovation loan!
Once you have submitted your application, it we could give you an outcome on you loan in 60 short minutes*! However, we'll let you know within a couple of minutes of submitting your application if we're able to make an offer or not. If you are conditionally approved, sit back and relax for the next 60-minutes*. We'll be busy put together the most suitable offer for you.
How do construction loans for renovation work once I am approved?
If you have just been approved for a renovation loan with Jacaranda Finance, congratulations and welcome to the family! Someone from our team will be in touch shortly and, provided we don't require any additional information, we'll have your loan contract sent to you in no time at all.
Your contract is electronic. So, all you need to do is sign it on your computer, smartphone or tablet and then send it back to us. As soon as we see your signed contract in our inbox, we'll transfer your renovation loan to you. Most of our clients will see their funds reflect in their nominated bank account within a couple of hours. However, it does depend on the bank you are with and what time of day you have applied. If you haven't received your loan within 24 hours of the next business day, we suggest getting in touch with your bank.
It's also good to keep in mind that, if you apply for your renovation loan outside of business hours, it will take us a little longer to assess it. However, you can still apply for home renovations loans at any time of the day or night. Your application will be one of the first ones we look at when we're back in the office and you should have a response from us within the first 2 hours of that business day. Once you have received your funds you can get to work beautifying your home!
3 Simple ways to make your next renovation green
Whether you're designing a new home or renovating your own, there are many construction opportunities around that can help reduce your environmental footprint. There are many changes you can take that can result in short-term and long-term improvements that enhance your home's energy efficiency. Even with the help of one of our loans, consider some methods that will make your home more sustainable. It doesn't cost more and if anything, helps you save money in the long-run! Here are 5 simple ways to make your next renovation green:
Passive design
Some homeowners prefer having their houses closed off from the outside world by minimising their windows and other reflections of the outside. However, did you know that the natural environment is a significant step in making your home greener? The use of passive design essentially allows your home to increase its efficiency. Passive design is the use of natural sun rays for a more natural process of heating and cooling your home. It plays a major role in making your home greener through taking the climate into consideration. 
Not only will you make the environment happier, but your wallet too! It's been proven that the integration of passive design to renovations heavily increases efficiency without any extra costs. Because Australia tends to be warmer than other countries in the world during summer, a passive design method you can apply is by relocating your living spaces to the south side of your home. This can help ensure temperatures remain cooler. 
Eco-friendly flooring
The floor covering in your home has a massive effect on your home's efficiency. It can either be increasing or deducting it's efficiency. If you plan on drawing heat in, consider natural materials such as concrete and brick. Such materials can help naturally absorb heat during the day and can also cool down warm rooms during summer. If you plan on installing thermal masses, it's best to do so in sunny locations surrounded by windows to allow them to draw heat. Luckily, even during winter time, those materials can help avoid having your rooms get too cold. You could also consider other eco-friendly flooring materials such as bamboo and reclaimed hardwood. 
Green roofs
Did you know that your roof choice contributes to your energy savings, just like the materials in your house. When renovating your home, consider your green roof options that will last and can easily accommodate solar panels. For instance, you can consider materials such as cool metal roofing. With its reflective surface, you'll be able keep heat away from your home. Think of how amazing and helpful that would be during Australian summers!
What loans do you offer?
At Jacaranda, we can provide 3 different types of personal loans: small, medium and large personal loans. Here are some details of these loans:
| Loan Type | Secured Options | Loan amount | Loan term |
| --- | --- | --- | --- |
| Small Loan | Unsecured | $300 to $2,000 | 12 months |
| Medium Loan | Secured | $2,001 to $4,600 | 13 to 24 months |
| Large Loan | Secured | $5,000 to $10,000 | 13 to 24 months |
For more information on interest rates and fees, you head to to our costs page.
Alternatively, for more information on standard renovation loan rates, check out MoneySmart.
How do your renovation loan rates payments work?
Our repayment process is just as quick and simple as our application process. After you've been approved for your renovation loan, someone from our team will get in touch to go over your payment details. We'll ask you to select a specific day either weekly, fortnightly or monthly in which you'd like your payments to come out. We suggest setting this day to match your pay cycle to ensure you're never leaving yourself short. For example, if you get paid on Thursday every fortnight, perhaps set your payment day on Friday every fortnight?
We also like to assure you that you will not be charged anything before you actually receive your loan. Our number one priority is getting your money to you, not the other way around. Your repayments will only start on your next payday. Therefore, if you've chosen to make monthly payments, you could have a few weeks before you need to start paying anything back!
We'll also organise for your repayments to be directly debited from your account on your nominated day for the life of your loan. You won't ever have to worry about setting reminders or risking forgetting to make a payment. It will all be automatic. So, the only thing you need to do is make sure you've got the dollars in your account to make each payment.
What happens if I can't make one of my renovation loan repayments?
If you're doing it tough one week and your bank account is suffering because of it, don't stress! You'll just need to give us a call as soon as possible and let us know about the change in your situation. As long as we know about your situation before we go to take a payment, it's likely we will be able to make adjustments that suit your current bank balance a little better.
However, if you fail to let us know and we do go to deduct the payment from your account and it fails, you could be charged a dishonour fee. More fees are the last thing you need when you're already hiking steadily up struggle street!
The good news is that, if you have made your way off struggle street and you're turning onto the high-rolling highway and you're wanting to leave your renovation loan debt behind, it won't cost you a thing to pay your loan out early! In fact, you'll end up saving money on interest and other monthly fees!
Do you offer a home loan that includes renovation?
At the moment, we are purely specialising in small, medium and large short-term home renovation loans. If you're wanting to make a few minor changes to your space or you're just needing a few extra dollars to add to your renovation fund, our loans are perfect for you! Of course, it is always best to try and save up for these things. However, if you've come home from work one and day you've finally snapped at the site of your spotty white walls and ancient stained curtains, emergency cash loans might be in order.
Then, on the other hand, if you've saved up to do a massive revamp of your abode and you either run out of cash towards the end or an unexpected expense pops up, a personal loan from Jacaranda Finance is perfect for that! Therefore, if you're after a home loan that includes renovation, we can definitely help you with the renovation part!
Can I get a renovation loan with bad credit?
Yes, you can get a renovation loan even if you have bad credit! We're all about giving everyone a fair go! Therefore, while we do conduct credit checks, our application process is designed to account for the bigger picture. We prefer to put more focus on your current income, spending habits and overall relationship with money rather than your past mistakes. A black mark on your credit file can stay there for up to 5 years. As a FinTech company, 5 years to us is ancient history!
Therefore, as long as you have had a consistent income for the last 3 months (Centrelink payments included) we'll happily consider you for one of our home renovation loans. The basic eligibility requirements you need to meet to be eligible for a renovation loan include:
Being over the age of 18;
Being an Australian citizen or permanent resident;
Having a regular income for the last 90 days;
Having an active mobile number and email address.
If that sounds like you, we would love for you to apply for a renovation loan with us, bad credit and all! Even if you are receiving Centrelink, you might still be eligible! Go ahead and apply and we'll always do our best to try and help you in any way we can.
Are you ready to get creative?
Now that we've filled you in on our awesome home renovation loans, it's time to get creative! Go out and pick your paint colour or your new furniture and get started on your awesome home revamp! If you have any more questions about applying for a renovation loan, head to our FAQ page. Otherwise, shoot us a message via our website or Facebook page as we're always happy to answer your questions!
*If you apply during business hours and we don't require any additional information from you