Home > Quick loans to cover those unexpected expenses from Jacaranda Finance
Quick loans to cover those unexpected expenses from Jacaranda Finance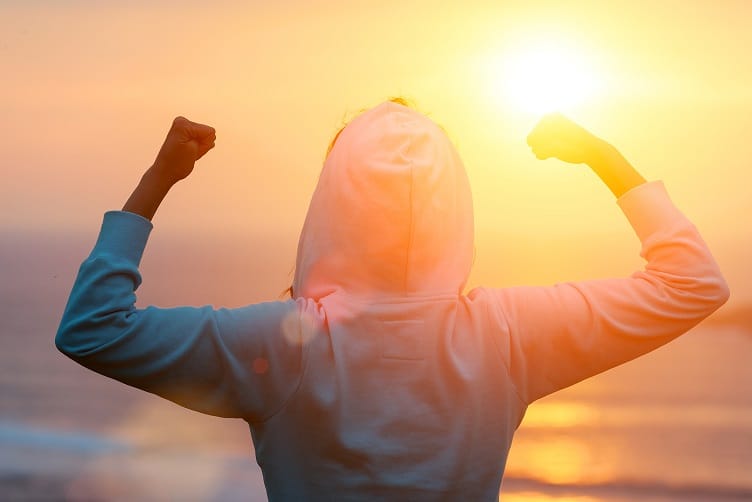 Same day cash loans? Do they exist?
Are your Christmas bills piling up? Have you had an unexpected expense? Or are you just in need of a short term cash boost to cover a new bill? It's not uncommon, because unexpected expenses can happen to anyone at any time. Sometimes things happen out of the blue and you need cash the same day! We get it… and the good news is, you've come to the right place. Because that's exactly what we do here at Jacaranda Finance. We can offer same day cash loans. You could even be eligible for a small loan fast with Jacaranda!
What are same day cash loans?
To put it simply, our Jacaranda Finance cash loans are loans where (if approved) your funds will be delivered to you on the same day for you. In most cases, we can approve your loan and transfer your funds in the same day, however, this depends on your application and what time you apply. We also have no control over when your moolah hits your bank account, times will vary depending on the speed of your bank.
In the past, getting a loan was a lengthy, painstaking process. But with Jacaranda Finance we utilise the latest in safe banking technology to ensure you're loan application process is hassle-free and fast. We understand that things don't always go as planned and sometimes you need a helping hand. Jacaranda Finance cash loans wants to be that helping hand for you!
How do you apply for a fast loan?
To apply for a possible same day loans application, simply begin with completing our fast and easy application. You can find our application form right here on our homepage. It only takes a few minutes to complete, so brew yourself a coffee and finish by the time the kettle boils!
Who can apply?
Anyone who meets our eligibility requirements can apply for same day cash loans. The following is a list of the requirements for applying. You need to be:
At least 18 years of age
Earning a regular income, for a minimum of 90 days prior to applying
An Australian citizen or permanent resident
Not bankrupt or in financial hardship
What information do I need to apply?
One of the biggest benefits of borrowing a possible same day cash loan with Jacaranda Finance is there is no paperwork. That's because we want our loan applications to run as smoothly as possible, for you and for us! So, the information we need can all be delivered electronically. Here is some of the information we'll need from you:
100 points of ID
Email address and contact number
Your purpose for applying for the loan
We'll also need your internet banking details, so you'll need to have internet banking set up with your bank
If you receive Centrelink benefits we'll also need your MyGov logins so that we can verify the income you receive from Centrelink
Where can I apply?
If you want to apply for same day loans, you don't need to be anywhere in particular. You can be at home, you can be at work, or you can even be shopping! As long as you have an internet-enabled device you can apply. That's the great thing about us being completely online. We are very accessible!
When can I receive my money?
Once you've applied, we assess your application and try to give you an outcome within 60-minutes of applying* (if you apply during business hours). Upon approval of your application, we will then send you a loan contract.
When you accept the contract, we'll transfer your funds and you could receive them in 60-seconds.** However, you are welcome to reject the loan contract if you decide you don't want to go ahead with the same day loan.
If you do accept the contract, you should receive the money directly to your nominated bank account same day! Although, it will depend on what bank you are with, as some are faster than others. So, if you don't receive your funds the same day, you should receive them overnight at the very latest.
Why do people apply for same day loans?
The main reason people need same day cash advance loans is to pay for something urgently. Same day cash loans are basically just really, really fast personal loans! There are many expenses that crop up out of the blue, leaving you having to figure out a solution fast. Here is some example of what people have used same day loans for in the past:
Unexpected car repairs
Overdue school fees
Emergency trips to the vet
A higher than expected utility bill
How much do payday loans cost?
With Jacaranda Finance, we provide three types of same day loans:
| Loan Type | Secured Options | Loan amount | Loan term |
| --- | --- | --- | --- |
| Small Loan | Unsecured | $300 to $2,000 | 12 months |
| Medium Loan | Secured | $2,001 to $4,600 | 13 to 24 months |
| Large Loan | Secured | $5,000 to $10,000 | 13 to 24 months |
How do the loan repayments work?
The best way we've found to structure the repayment process is to set up a direct debit. You can choose for your direct debit payments come out of your account weekly, fortnightly or monthly. It's up to you what repayment interval you would prefer. Whatever works best for you.
What happens if I miss a repayment?
If for some reason you miss a payment. It is not the worst thing in the world, though it's important to let us know as soon as possible. If you bury your head in the sand the situation won't resolve itself. You'll end up being charged a $35 penalty fee. So give us a buzz on 1300 189 823 and we can work together to help find a solution.
Simple ways you can stay on top of your loan payments
Distractions can happen to anyone, and as a result, repayments can be missed. It's best to avoid missing your repayments not only because you'll incur a late payment fee, but also for the reason of affecting your credit score. Yes, unfortunately, late payments get recorded on your credit report and gradually lower your credit rating. There are a few strategies that can help you get in the habit of making your repayments on time. Here are some simple ways you can stay on top of your loan payments:
Set reminders.

Do you have a handful of bills due every month? Having one or two slip-ups can happen. However, by simply setting a reminder before your bills are due, not only will you be aware of when they're due, but you'll also allow yourself some time to set aside some funds to ensure your bill is paid fully. Simply set up email reminders or calendar alerts on your phone to make sure you're sticking to your schedule at all times.

Make extra payments.

Considering we won't charge you any additional fees for making extra payments, why not save up on interest and repayments? We understand not everyone can make extra payments, however, if you ever have some extra cash to spare, why not lower your loan term? 

Align repayments with your salary.

Are you making monthly payments with a fortnightly salary? Consider aligning your payments with your salary to ensure you always have sufficient funds to make your loan payments on time. Additionally, by changing your monthly payments to fortnightly, you can easily reduce your loan term significantly. Think about it, rather than making 12 payments a year, you're making 26. So why not make your payments on time as well as reducing your loan term?

Pay a lump sum.

You'll most likely receive some sort of lump sum throughout the year. A lump sum can be a tax return, inheritance, or a salary bonus. If you're comfortable enough to pay a fraction of that lump sum towards your loan, you could save yourself months of repayments and interest.

Last resort: Reduce your payments. If you're struggling with your loan repayments and none of the other methods seems to work, you can consider lowering your payment amount. The reason we're suggesting this option as your last resort is because you'll ultimately increase your loan term and the interest incurred.
Can you apply for loans if you are receiving Centrelink payments?
The great news is that we do indeed to cash loans for people on Centrelink. However, we don't accept all Centrelink applicants, since we assess everyone on a case by case basis. This is because we want to make sure you will be able to afford the repayments. We will never lend people more than we believe they can afford.
Can we offer cash loans for unemployed people?
As part of the Jacaranda Finance vision, we do adhere to responsible lending practices. So, unfortunately, if you do not receive any income we can't give you a loan since we need to ensure you will be able to make the repayments. However, if you are unemployed and receive a payment from Centrelink that could be considered income, i.e. carer's payments, veteran payments, disability support or even pensions, these are the types of unemployment incomes we accept. So, why not apply and see what we can do for you!
Can I apply for loans with bad credit?
We know that having a bad credit rating doesn't necessarily mean you're not good with your finances. Having a bad credit rating may be a result of things that happened in the past and things that you weren't able to control. Perhaps you were bad with credit in the past but are now working to make a change.
That's okay, we get it.
So, we don't hold that against you. In fact, borrowing same day cash loans can help improve your bad credit to improve your credit rating when you are reliable with making your repayments.
Why get a fast loan?
Same day loans are amazing for several reasons. We can offer loans, so we wanted to highlight why we think they're so great, and why you'll love them too.
Our same day cash loans are 100% online – because everything completely online, this saves you time and means the whole process of applying for a loan is much easier. There's no stress involved. Because you don't have to travel to a bank and apply for a loan. It can all be done from the comfort of your own home.
They are fast!
If we hadn't already emphasised it enough, our process is convenient and quick. From the time you apply to the time you receive your money, it can all happen within the same of a day. Times will vary depending on when you apply
100% paperwork free
Since everything is done electronically there is no need to worry about messy paperwork. This means less stress for you, and no wasting time gathering documents together.
Automatic repayments
Our same day loans is that we set repayments up to come out of your account automatically. That means you don't have to worry about making your payments on time, they'll just automatically be withdrawn from your account.
You can pay your loan off early
Another great thing about the loans we can offer, is that you can pay your loan of early if you want to. We also won't charge early exit fees. So, if you decide you're ready to pay off the rest of the debt you owe, you can feel free to do that.
You can talk to us if something goes wrong
If you can't make your repayments for whatever reason, you can just contact us. We can negotiate a solution that works for both you and us.
Before making any decision it's important to consider all the implications before you dive in and commit to accepting the loan.
Things to consider before getting a same day loan:
The purpose of the loan
A big part of your decision will be what you need a same day loan for. It's likely that you have a clear idea about why you need to borrow the loan. However, if you don't have a clear purpose of what to use your loan for, then it's probably not a good idea to borrow. If you are just getting a loan to keep up with your everyday expenses, then this is risky. You could end up getting into a dangerous debt cycle this way.
The repayments on same day loans
An important thing to keep in mind for when you borrow a loan is to ensure you can afford the repayments. To help evaluate how you can afford repayments, devise a budget and work out what all your expenses are. Knowing exactly what your monthly expenses are will help you to work out if you can fit the repayments comfortably into your budget. This is important because if you can't afford the repayments, and you miss repayments, you will be charged a dishonour fee of $35. In addition, missing repayments will harm your credit score.
The terms and conditions
After you apply, if you're approved, you'll be offered a loan contract. The contract will outline all the terms and conditions of the loan. This includes the fees and charges, the length of the loan term and other responsibilities that you have as a borrower. If you don't like the conditions outlined in the loan contract it may not be a good idea to ahead with the loan.
If you would like to find out more about loans in general, head to the Moneysmart website, which has a bit more information about them for you.
So, now that you have all the facts, you may feel that a possible same day loan from Jacaranda is exactly what you need. There are a multitude of benefits you can enjoy with same day loans, so apply now! and we'll do our best to offer same day cash loans.
Apply today!
Looking for cheap car loans? Click here to find out more!
Find out about Jacaranda loan applications!
*If you apply during business hours and we don't require any additional information from you
**Subject to NPP enabled bank accounts