Home > Unexpected bills loan up to $10,000 – Apply now!
Unexpected bills loan up to $10,000 – Apply now!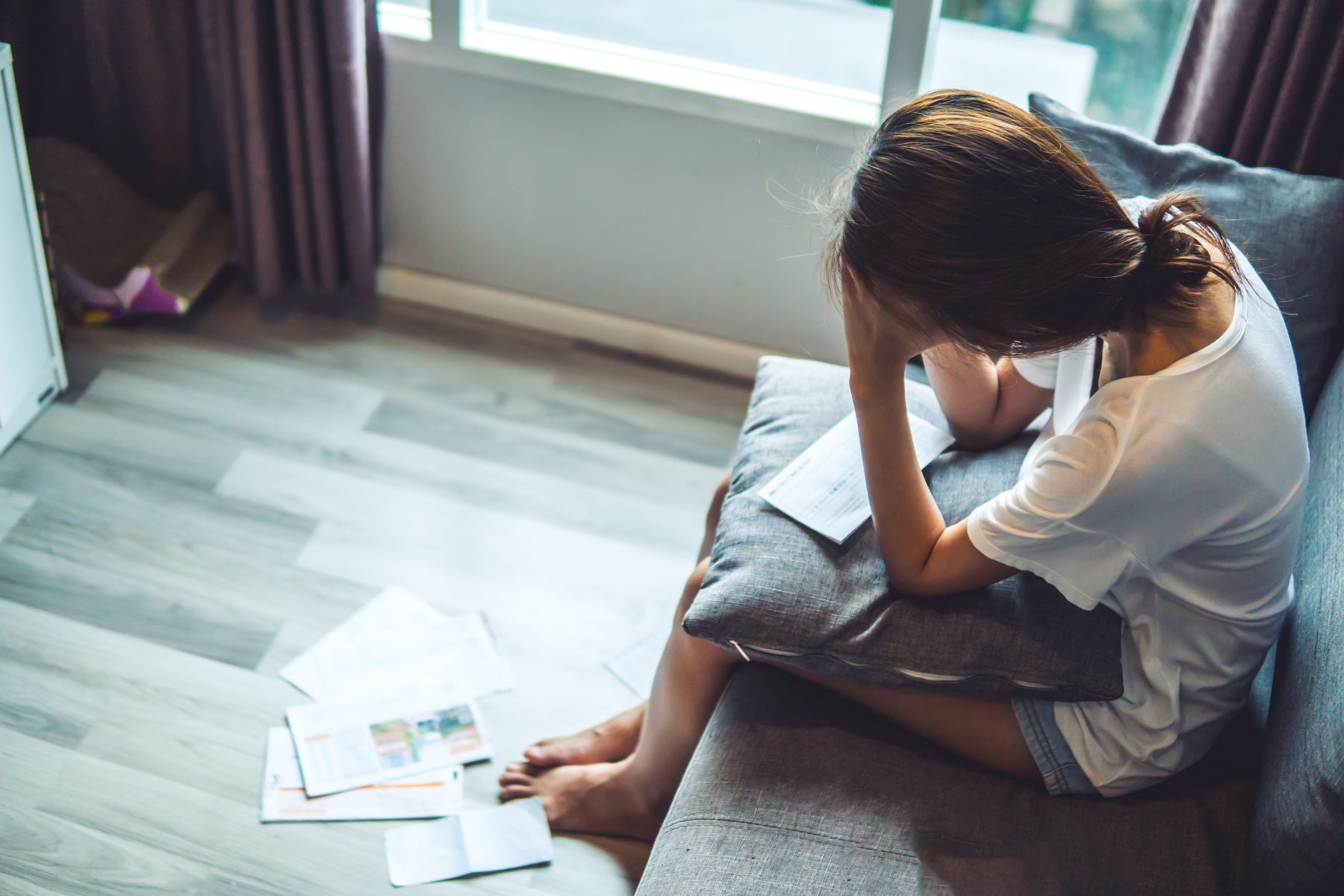 Need a hand financially with an unexpected bill
One of our biggest downfalls in life is that we are unable to predict the future. This means that we are constantly being hit with unexpected bills that we couldn't possibly have prepared for. You're just going about life as you normally would, working to stay afloat, and then an unexpected bill comes along suddenly and punctures your vessel. You're a sinking ship. When this happens it's nice to know that there is a life raft waiting to pull you out of the water. An unexpected bills loan could be exactly what you need! Jacaranda could even provide a home renovation loan!
Jacaranda Finance will be the life raft you need when you feel like you're drowning in bills. An unexpected bills loan from us will act as your life jacket whenever the waters get rough! With our simple application form, fast outcome times and cash straight to your bank, you won't need to tread water for too long before you're back on dry land.
What is an unexpected bills loan?
An unexpected bills loan is just a regular personal loan that is there to cover you when random expenses pop up. It is a small, fast, 100% online and stress-free loan. All you need to do is fill out our quick application form online and you'll have an outcome fast!
An unexpected bills loan with Jacaranda Finance will help you cover any smaller expense that comes completely out of the blue. We offer an unexpected bills loan in three ways: small , medium and large personal loans.
| Loan Type | Secured Options | Loan amount | Loan term |
| --- | --- | --- | --- |
| Small Loan | Unsecured | $300 to $2,000 | 12 months |
| Medium Loan | Secured | $2,001 to $4,600 | 13 to 24 months |
| Large Loan | Secured | $5,000 to $10,000 | 13 to 24 months |
For more info on our interest rates and fees, head over t0 our costs page. For more general information on personal loan interest rates on please visit the MoneySmart website.
What are some examples of an unexpected bill?
Unexpected bills are pretty much any bill that you get hit with that you didn't see coming. Perhaps it completely slipped your mind or maybe it's come up without any warning whatsoever. Whatever the reason, an unexpected bills loan from Jacaranda Finance has you covered.
Some examples of an unexpected bill include:
Emergency medical/dental bills
Veterinary bills
Broken phone, tablet or laptop
Household problems (e.g. plumbing, electrical, termite damage, water damage)
Clothes for a new job that requires you to dress up every day
Being ill and not having paid days off from work
White goods repairs/ replacements
Expenses for your kids' school activities
Replacing stolen belongings
Destination wedding for a friend or relative
Family emergencies that require travel
Funeral loans for funeral services costs
These are just a few examples of what you could use an unexpected bills loan for. Other unexpected bills could include expenses that you forgot were due. For example your car registration, electricity bill, or a hefty phone bill.
Ways you can save up for an emergency fund
Emergencies can happen to anyone, so why not be prepared for the worst? Setting up an emergency fund is a simple solution for difficult times. An emergency fund is essentially when you set aside a certain amount of money to cover for any unexpected costs or urgent needs. These costs can be unexpected travel, medical bills, or even sudden car repairs. Setting up an emergency fund is a helpful way of providing yourself with a safety net when desperate times call for desperate measures. Here are some ways that can help you save up for an emergency fund:
Set up a seperate account.

Apart from having your regular savings account, set up a high interest savings account for an emergency fund. Not only will this mean you'll hardly access that account, but if you do, you can get charged interest. This can be a good way of setting up an emergency fund and having some control measures to help you increase  your funds

Auto pay.

Now that you've set up a savings account, why not automate your savings? It can be easy to forget about transferring funds over to your savings, especially when you have more than one account. Setting up automated savings can be helpful to ensure your account is topped up frequently, without having to remember to transfer funds every payment cycle. 

Offset accounts.

Another method that can help you set up and save up for an emergency fund is maximising your offset account. What this means is, if your home loan is with an offset account, you can use that account as a form of an emergency fund. You will benefit both your emergency savings and your home loan. By maximising an offset account, you can lower interest payments on your home loan and as a result, access the funds quicker.

Add funds whenever possible. If you have any spare money from birthdays, tax refunds, etc. Why not transfer it over to your emergency fund? By progressively and consistently transferring funds to your account, you'll have a sufficient emergency fund in no time.
How long does it take to get an unexpected bills loan from Jacaranda Finance?
We pride ourselves on our customer service excellence which is why we offer one of the fastest unexpected bills loan services in Australia. When applying for an unexpected bills loan through Jacaranda Finance we understand that time is of the essence. Therefore, we have designed our application process to be as fast and simple as it could possibly be.
Therefore, once you've completed our short application form and clicked 'submit', we'll tell you straight away if we're able to make you an offer or not. The last thing we want to do is waste your precious time and so if we're not the right match for you, we'll let you know. Otherwise, you'll receive a conditional approval immediately. From there it may only take us a short 60-minutes to come back to you with an official offer*.
Therefore, if we have approved your application we'll send you an electronic contract. You'll just need to read over the contract, sign it and then email it back to us. Once we've received your signed contract, we'll transfer you your unexpected bills loan straight away! It won't take long at all for you to see those funds in your account. However, if the policies of your bank are a little more stringent, it could take a little longer. The worst case scenario would be that you receive the money the following business day.
What if I apply for my unexpected bills loan outside of normal business hours?
The beauty of our unexpected bills loan is that you can apply for one at any time of the day. However, if you do submit an application outside our normal hours, it may take a little longer for us to process it.
Our hours of business are:
Monday – Thursday: 8am – 6pm
Friday: 8am – 4pm
Saturday: 8am – 12pm
However, perhaps you get to 11:30 at night and you drop your laptop on the tiled floors. It's the middle of the week and you need your laptop for work. So, what do you do? Just jump on your phone or tablet and submit an application for an unexpected bills loan with Jacaranda Finance! You'll know straight away if we're able to help you out and, if so, your application will be one of the first ones we look at as soon as we step foot back in the office. You could have your laptop fixed by lunchtime, if not dinner! How quick is that?
What do I need to consider before applying for a loan?
As borrowing money is always something you should be 100% certain about, there are a number of things you should establish before submitting your loan application.
Some things to consider before applying for your unexpected bills loan include:
Do I meet the requirements to qualify a loan?
What is the unexpected bill I need the loan for?
What is the cost of my unexpected bills loan?
How long do I have to pay off the loan?
How do I plan to pay back my unexpected bills loan?
Once you've established the answers to these questions and you're happy with them, go ahead and apply for your loan with Jacaranda Finance!
So how do I know if I qualify for an unexpected bills loan?
In order to be eligible for an unexpected bills loan you must:
Be at least 18 years of age
Be an Australian citizen or permanent resident
Receive a regular income for the last 90 days
Have a valid phone number and email address
If this sounds like you then jump back to our homepage now and get started with your unexpected bills loan application!
My loan application was declined, why?
If your application was not successful then it could be due to a number of reasons. As responsible lenders, we will never approve an application if we don't believe that a person is able to repay their loan. We always go the extra mile to assess a client's financial situation and relationship with money so that we can make a 100% educated decision on their ability to pay back their loan. We look at your income and spending habits via your internet banking credentials as well as your credit history and your employment Centrelink payment history.
If your application is declined and you're unsure as to why we recommend email apply@jfloans.com.au and someone from our lovely team will be happy to look into it for you.
I have bad credit, can I still get a loan?
While we do conduct credit checks on some of our new customers, credit history is not the only thing we look at. We understand that things happen sometimes and mistakes are made. Those mistakes are in the past and as long as you're willing to make the effort to learn from them, you shouldn't be judged one them alone.
So, we believe that we get a much more accurate representation of your true financial situation by focusing more on your income and your relationship with money. We use custom-built technology to access 90 days of your bank statements to get a better look at your individual spending habits. This allows us to gain a more general understanding of your situation as a whole instead of just your past mistakes.
Like we said, the only reason we would decline an application is if the applicant was unable to repay their loan. Your credit rating may not have anything to do with it. Therefore, bad credit or not, apply today for your unexpected bills loan. We guarantee we'll always give everyone a fair go.
Why don't I need to send my bank statements when applying?
We used custom-built technology. It allows us access to read-only copies of your bank statements from the last 90 days. This means that you don't need to search through pages of bank statements to manually send through to us. This technology is also the reason our application form only takes a few minutes to complete.
So, apart from it being a huge time-saver, the main reason we use this system rather than accepting manually submitted bank statements is that we've had problems with identity theft and fraud in the past. This system is far more secure for you and will save you a lot of time and effort. The secure system will simply use the internet banking credentials that you provide to grab read-only copies of your statements. No one is actually logging in to your account nor will anyone have access to your funds.
Your login details will be deleted 2 minutes after submitting them (yep, it's that fast) and if you do have any concerns you could simply change your credentials straight after. However, we can absolutely guarantee that this system is completely secure and we would never do anything to jeopardise the privacy of our clients' personal information. We take client data security very seriously and feel that this is the best way to keep your information safe and give you a proper, thorough and fair assessment.
How do unexpected bills loan repayments work?
Easy! So, after your application is approved and before we send you the electronic loan contract, we'll ask you to select a day in which you would like your payments to be deducted from your account. You can choose weekly, fortnightly or monthly instalments and the payment day is completely up to you. However, we do always recommend selecting a day that is in line with your pay cycle. This is just to ensure you'll always have enough money in your account and that you don't leave yourself short.
Therefore, once you've decided on a day, we'll organise for the payment amounts to be directly debited from your account on that day. You'll never have to worry about forgetting a payment or being sent annoying reminders. The funds will just be deducted from your account for the life of your loan. Once your unexpected bills loan is paid off, the payments will just stop automatically. And that's that!
All you need to do is make sure you have enough money in your account to make each payment. If an automatic payment fails to come out, you'll be charged a dishonour fee of $35. This is something you definitely want to avoid as it will just add to your debt. If you know you're not going to be able to make a payment, get in touch with us as soon as possible. We'll always be willing to come to an agreement that is suitable for all parties.
Want to know more about emergency cash loans no credit check.
*If you apply during business hours and we don't require any additional information from you