Home > Unsecured Personal Loans Up To $10,000. No Hidden Fees! Apply Now!
Unsecured Personal Loans Up To $10,000. No Hidden Fees! Apply Now!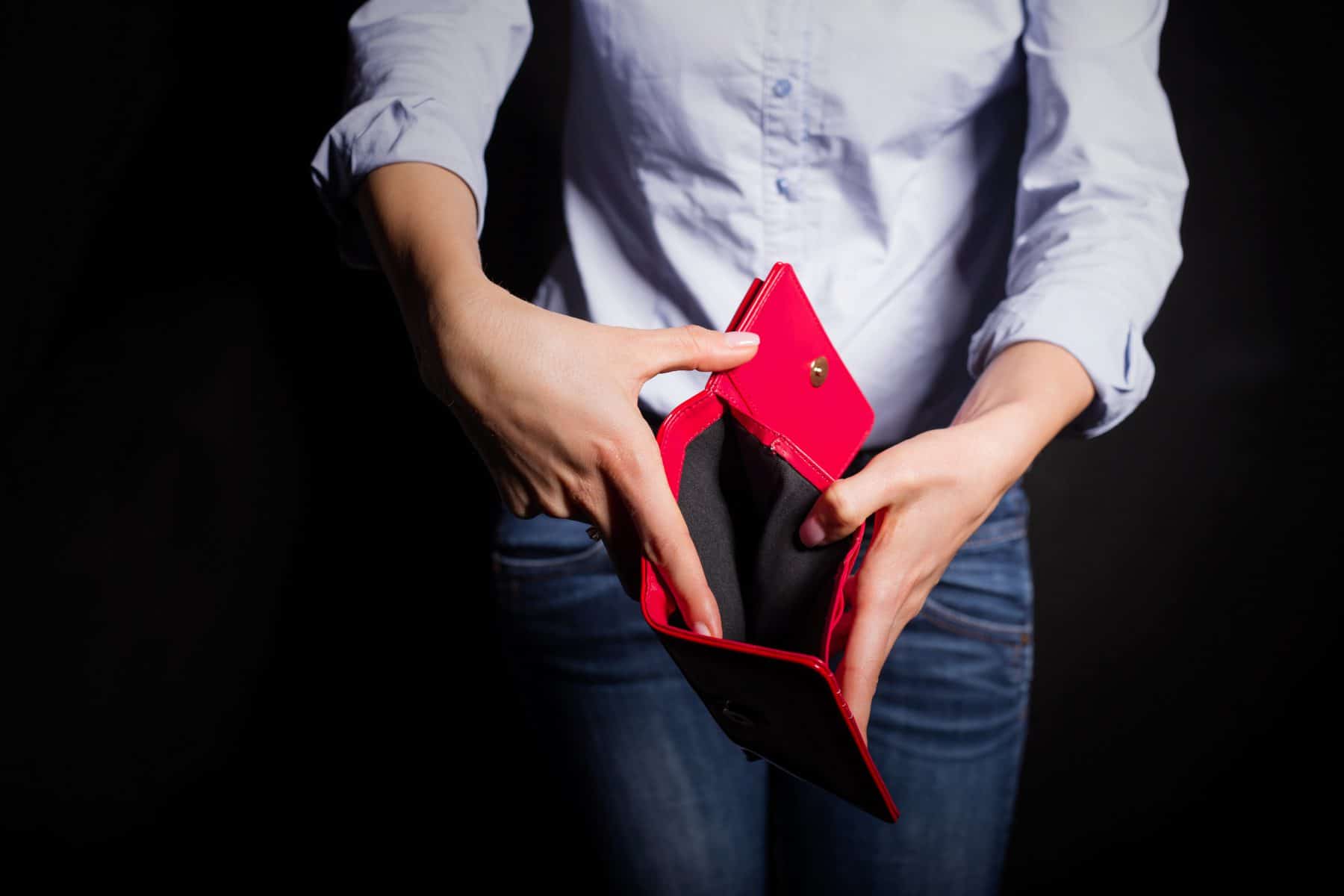 After an unsecured personal loan?
Well, you've come to the right place! At Jacaranda Finance, we do unsecured personal loans up to $2,000. We also offer secured loans up to $10,000. All you need to do is fill out our simple application form and we'll get back to you within the hour!
What is an unsecured personal loan?
Unsecured personal loans are small personal loans that don't require an asset to be attached for security. You just fill out the online application form and that's it! Apply for unsecured personal loans with very fast outcomes today and say farewell to your money troubles!
Unsecured personal loans can get you out of a jam you weren't prepared for. Life is full of unexpected expenses and you never want to be caught without a plan B! A Jacaranda unsecured personal loan could be the safety net you need when you get knocked back by an unexpected expense, or when you need a little extra cash flowing through your wallet. It doesn't matter where you are in Australia or what time of the day it is, you will always have access to our unsecured personal loan application form.
If you've reached the 11th hour and realised your car registration is due soon and your bank account is looking a little bare, you may not be out of options. Jump online and apply for one of our unsecured personal loans and you can rest easy knowing your application will be the first thing we look at once we're back in the office. We'll have an outcome to you in just 24 hours if you apply during regular working hours.
For some more information on unsecured loans, visit the MoneySmart website.
Why choose a Jacaranda Finance unsecured personal loan?
You can rest assured that our unsecured personal loans application process is quick, easy, and secure. We'll always take care in processing the information you give us and we'll never ask for more than what we absolutely need! Therefore, our team of dedicated personal loan specialists will review your application with the utmost care to determine how we can best help you. There are no long wait times or tedious reams of paperwork to fill out. Our application may just be the easiest thing you do today!
Jacaranda Finance offers some of the fastest and most reliable unsecured personal loans in Australia. If you're looking for quick loans, you may stumble across the likes of "unsecured personal loans no credit check Australia." Well, it might be best to just to avoid them. If you're looking for unsecured personal loans bad credit, then apply with Jacaranda Loans!
We want to take the stress out of applying for loans. All you need to do is fill out your details and then sit back and relax while we take care of the rest! We take our responsible lending obligations very seriously which means we will always make sure we assess your application closely. In addition, we will never lend to someone who we don't think can comfortable repay their loan. Therefore, as frustrating as this may be for some, we would never want to see a client fall further into financial hardship. We're here to help your situation, not make it worse.
Can you do bad credit unsecured personal loans with very fast outcomes?
We sure can!
While we do conduct checks on new customers, this is not the only thing we look at. As a result, we ensure that we have a clear picture of each applicants financial situation by looking at and verifying their current income and expenditure, too. By automating parts of the application process, we're able to deliver fast outcomes when they're needed most.
Bad credit unsecured personal loans with very fast outcomes are just one click away! Apply today!
Who can apply for Jacaranda Finance unsecured personal loans?
We do like to give everyone a fair go. However, as we are responsible lenders, we do have certain requirements that need to be met in order to be deemed eligible to apply. To qualify for unsecured personal loans we won't ask you for a lot. We just ask that you:
Be at least 18 years old
Be an Australian citizen or permanent resident
Have a regular income for the last 90 days
Have a valid phone number and email address
What do I need with me when I apply for bad credit unsecured personal loans with very fast outcome?
We want to make this whole process as simple as possible! We know you probably have a lot on your plate and we're not here to add to it! When submitting an application for unsecured loans you'll need is your:
Direct and valid contact details
Reason for needing the loan
Internet banking credentials
Your MyGov account credentials (if you receive Centrelink payments)
Employment details
And, voila, you've just applied for a Jacaranda unsecured personal loan.
Ok, so I've applied. What now?
Once you have submitted your application you could receive an outcome within 60-minutes*, if you have applied during regular working hours. If we require any further information from you before sending you an outcome, we'll let you know.
Therefore, if your loan application is approved, we'll let you know via email and telephonically. Your contract would be sent to you via email and, as we're a 100% online company, your contract would be signed electronically. That's right – you don't need to print or scan anything. Just sign the electronic contract and send it back.
It really is as easy as that!
Can I take out more than $2,000?
Yes, you sure can!
However, if you do want to borrow more than $2,000, that is what we call medium secured personal loans. We also offer medium secured personal loans that range from $2,001 up to $10,000. If you were after this type of loan, the application process is almost exactly the same. The only difference is that you would need to attach an asset to your loan for security purposes. Therefore, this could be your car, motorbike or caravan; it's completely up to you! We'll just need some photos of the vehicle showing its condition and number plate, as well as its registration number and your certificate of ownership. Just so we know it's yours.
6 ways a personal loan could help you
There are a multitude of different expenses that personal loans can cover. However, some expenses may be more important to cover than others. When emergencies happen and you need a helping hand, a personal loan could get you on top of your finances. Nevertheless, personal loans can also help you cover more fun stuff too, like travelling or making an extravagant purchase. 
Dealing with debt:

Having several different loans and credit cards with outstanding balances can be overwhelming as well as damaging to your credit score

. You may also have a mortgage, car repayments and so on, which can feel like an endless circle of debt. However, with debt consolidation you can deal with your debt a lot easier.

When you apply for a loan and use it for debt consolidation, you're combining all of those outstanding balances into one monthly payment.

A great advantage of using a personal loan to pay off your credit cards is the lower interest rates. Lower rates allow you to reduce the amount of interest you pay and the amount of time it takes to pay off the debt. 

Home improvements:

Our home is an investment, and a personal loan for home improvement could help you increase the value of your home. Personal loans could help you cover costly renovation projects. Increasing the value of your home will benefit you in the long run.

Whether you're looking to sell right now or later, it pays to keep your home up to date.

Moving expenses:

If you're looking to move into a new rental property, a bond loan could come in handy.

Bond loans are personal loans that are used for covering the bond for a rental property. You can use it to pay for the bond of a new property, or cover damages from your previous or current property. Other moving expenses you can use a personal loan for is, for example,

furniture removal including insurance and storage. 

Emergencies and unexpected expenses:

Emergencies and unexpectedly high bills and expenses can happen to anyone, at any time. For example,

household disasters can strike and if you suddenly need to buy a new washer and dryer, it can cost you a lot and you might not have the money on hand. A personal loan can provide great relief by covering these costs.

Large purchases:

A personal loan can cover l

arge purchases, such as

travel and holiday costs,

computers or sports equipment. Such items can end up costing more than what you have in your checking or savings account. Although it's nice to have entertainment items at home, it's probably best to use personal loans for appliances like washers, dryers, ovens, bathrooms and other necessities.
What loans do jacaranda offer?
At Jacaranda, we can provide 3 different types of personal loans: small unsecured personal loans, medium secured personal loans and large secured personal loans. Here are some details of these loans:  
| Loan Type | Secured Options | Loan amount | Loan term |
| --- | --- | --- | --- |
| Small Loan | Unsecured | $300 to $2,000 | 12 months |
| Medium Loan | Secured | $2,001 to $4,600 | 13 to 24 months |
| Large Loan | Secured | $5,000 to $10,000 | 13 to 24 months |
For more info on interest rates and additional fees, visit our costs page.
How do repayments work for Jacaranda Finance unsecured loans?
Repayments are simple! As soon as you've been approved, you'll be able to have a chat with someone from our customer service team. They'll ask you to elect a day – either weekly, fortnightly or monthly –  on which you would like the payments to be directly debited from your account. So, you may decide to set up your payments in line with your payday so you know you'll always have money in your account. Then, we'll set up the direct debit and you won't need to worry about a thing!
Therefore, once you've paid off the full amount of your unsecured personal loans, the payments will stop automatically. You won't need to deal with the hassle of cancelling them yourself as we would have already done it for you! No reminders, no paperwork, no problem!
What happens if I can't make a payment on my unsecured personal loans?
If you find that your bank account is a little low one week and you don't have enough to make your payment, get in touch with us. If you ignore it and we try to take the money out of your account, you will be charged a dishonour fee which is the last thing you need when you're a little skint. So, give us a call and let us know the situation we will be more than happy to work something out that is favourable for all parties involved.
My application for bad credit unsecured personal loans with very fast outcome got declined. Why?
Although we do help a lot of people, we, unfortunately, can't help everyone. We won't approve an application if we don't think the applicant is going to be unable to make their loan repayments. So, the good news is that you can apply again! Our criteria are always changing and we're sure your situation is too! This means that if you find yourself in a jam, jump back online and apply for another Jacaranda unsecured personal loan. Therefore, we promise we will always do our best to help you in any way we can!
*If you apply during business hours and we don't require any additional information from you