Home > Blog Posts > Why there's a big need for small loans.
Why there's a big need for small loans.
July 19, 2016

●

9 minute read

●
Authoritative Source
Daniel Wessels
Living with Bad Credit History? Have you heard of bad credit loans?
If the mention of your credit history leaves you feeling unsure and anxious, you are not alone. Having Bad Credit should not mean you can't get a Loan. Bad credit loans exist. Credit history is an important factor in any adult's life, however, most people are unsure what exactly those two feared words mean.
A low credit score and poor credit history can be the result of various things that we may not think are that important. These things can be as simple as a missed or late payment on a phone bill, utilities bill, loans or credit cards. Often making these payments on time gets neglected due to our busy lives and can easily be forgotten, especially if you are sick or on a holiday. Even if you have managed to catch up and paid something you have missed in the past, it can still be seen on your credit file for up to 5 years afterwards.
How will Bad Credit affect me?
A credit history is your financial track record and can have huge impacts on your day to day life.
Bad credit can mean the difference between you being able to buy a car to get to work, signing up for the new iPhone or purchasing a new fridge. Of course bad credit will make it nearly impossible to get a home loan, but it can also impact on your ability to rent a house as well.
It's no secret that small loans are often looked upon through cynical eyes.
Due to a number of negative media reports and ASIC investigations about the product, many people consider the industry as irresponsible and not trustworthy.
Rather than just telling you that Jacaranda Finance and the small loan industry is reliable, we're going to step you methodically through various facts of the industry and provide
you with evidence-based research.
What is a small loan?
We'll get started simple.
A small loan – or a small amount credit contract (SACC) to be more technical – are unsecured quick loan to consumers. They can be repaid anywhere between 16 days to one year, and the maximum that can be borrowed is $2,000. The fees
associated with small loans aren't unregulated but completely capped by the government. It's a great way to get cash on the spot.
That means, despite speculation, small loan providers can't set dangerous and hidden fee amounts.
How did small loans first begin?
Small loans are only new, in fact, they are a product of Commonwealth legislation that was passed in 2013.
Before small loans existed, there were something called 'payday loans', where they still loaned a small amount but with a high-interest rate. This loan would then have to be paid back in full (plus the high-interest rate) by
the next payday. This practice, quite clearly, was never going to be good for the consumer so the federal government abolished it in 2013.
Despite the removal of payday loans, the government still recognised that people often need small loans just to help them with the day-to-day costs of life. Consequently, small loans or SACCs were introduced with far more
regulation and responsible lending practices.
What type of people use small loans?
One of the greatest misconceptions around small loans is the type of people who require them.
It's purely a stereotype that it's young people on Centrelink, only spiralling into more debt, who get a small loan. The truth is, an average customer is an employed man, somewhere in his mid-30s.
You can watch this video for a comprehensive overview of small loans. (Article continues after video.)
NCPA-SmallLoans from National Credit Providers Asso on Vimeo.
CoreData research analysing the types of small loan users found that the number of employed people who took out small loans rose from 59.5% to 64.5% over a two-year period. On the other hand, the number of unemployed
people dramatically dropped to 35.5%.
So, why are the small loans usually taken out?
Most people who are using small loans aren't – and shouldn't be seen – as scraping the bottom of the money barrel.
They're simply people who need a little bit of financial help with paying their phone bills, a mortgage payment, or getting weekly groceries.
Shockingly, a high proportion of Australians are completely excluded from receiving financial assistance, and so desperately need personal loans to assist them.
As pointed out by Small Loans, Big Need, three million Australians – that's around 16.9% of the adult population – are either critically or completely excluded from receiving credit from the banks.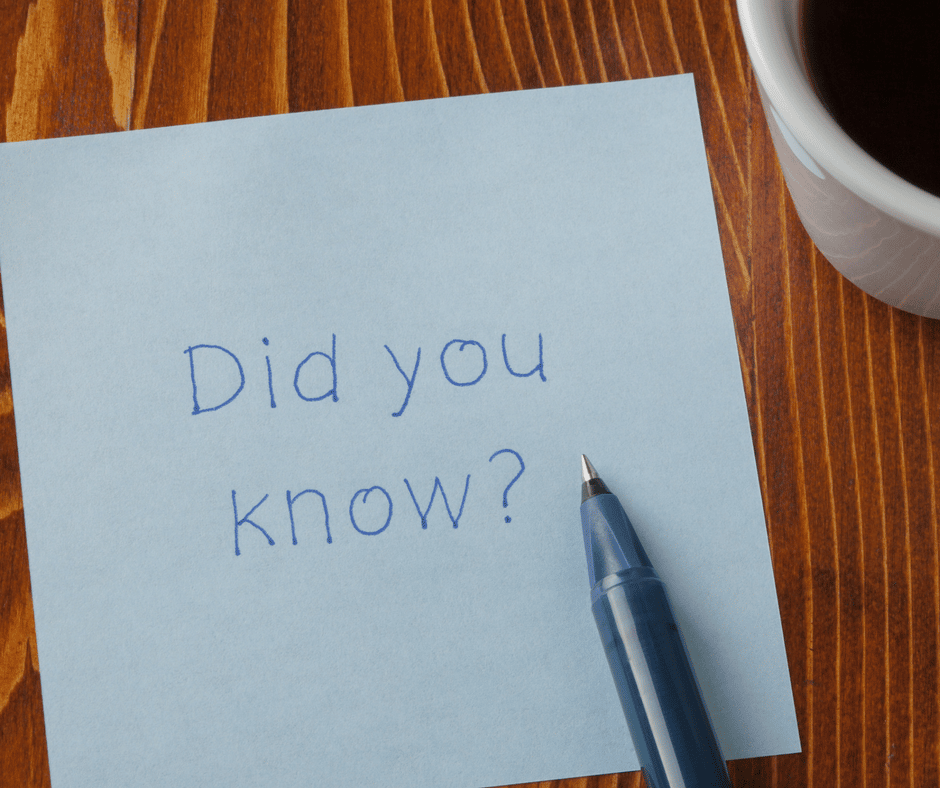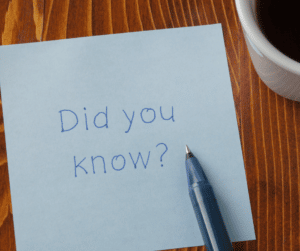 That means having credit cards, receiving a car loan, or any other personal loans are out of reach for nearly one in five adults.
So, when 70% of Australian households are in debt, and many of those are excluding from receiving financial assistance, small loans are critical in helping people.
Will small loans only put me in more debt?
As mentioned earlier, negative media reports perpetuate that small loans are dangerous transactions to engage.
In fact, the industry is highly regulated ensuring consumers all around the nation are protected from anymore financial suffering.
Let's look at the facts:
All fees are capped: every small loan business is capped with a maximum 20% establishment fee and at 4% per month. That means there are no hidden fees when you enter an agreement, including Jacaranda Finance, because it's all regulated by the government.
Loans are all unsecured: in turn, you don't have to but your car or any other asset up as security to take the car loan out.
Debt is also capped: if you take out a small loan and can't pay back the loan in time, then debt can't spiral out of control. As explained by Small Loans, Big Need, "A $1,000 loan will never cost more than $1,000
which means total repayments will only ever be $2,000." Ultimately, this means that all consumers are protected when taking out their small loans.
What's fundamental to this is understanding how highly regulated the industry is, including by the National Credit Providers Association (NCPA). The NCPA drives the industry to ensure that lenders provide fair and safe credit,
and promote and protect the rights of consumers.
If you previously assumed that small loans were only for those severely financially struggling or that a small loan lender was secretly charging you with various hidden fees, then we can assure it's not the case.
Please reach out to Jacaranda Finance if you want to know more about small loans or the industry. We can provide you with quick, short-term personal loans that can help you out
if you are unexpectedly short of cash.
Your credit history can seem so minor, but it can impact so heavily on these things that are taken for granted in our lives. If you managed to get approved for any type of finance, bad credit will make this much more expensive for
you as lenders and companies will charge higher interest rates and other fees.
How can I improve my credit history?
Being approved for any type of finance and making the repayments on time is a step in the right direction. Various options are available to improve your position such as larger debt consolidation loans resulting in all of your
debts being rolled into one easy repayment, balance transfer credit cards to merge various credit card debt into one place or a quick loan such as personal loans or a cash advance to help you build your credit history quickly whilst helping you out of a sticky financial situation.
A small unsecured personal or short term loan is a fantastic starting point. A personal loan specialist, like the Jacaranda team, will assess your current situation and see how they can help. Most companies now offer a bad credit
loans product along with the guarantee of fast money. Not only do these short term or personal loans help you out of a sticky situation when you have fallen short and need quick money, it helps build your credit history and
increases your future borrowing power.
Jacaranda Finance offers a wide range of loans that will suit your needs. We believe that your credit history is in fact, history. If you need a bad credit
loan, we will work with you to improve on this, we want you to have the freedom to enjoy life. Our bad credit loans take approximately one hour to assess and, if approved, the funds are released to your account within 60
minutes. Once we have built up our relationship and are working together to improve your credit history, one of our larger personal loans are often available in the future. Turning your bad credit to good is just one of the
benefits of our quick loans; only one of our happy clients can truly explain what the "Jacaranda Difference" is.
Making these simple, affordable repayments shows that you're capable of managing financial commitments and larger institutions, such as banks, will see that you are reliable. Something as simple as a bad credit personal loan or cash advance can set you on your way to being approved for larger commitments such as home or car loans in the future.
Things to consider before borrowing…
It is important to only apply for loans if you really need them. If you're ever unsure of any financial decision seek help from a free financial counsellor that are available nation-wide. It is also important to only apply for
finance when you are confident that you will be approved. Taking the time to research any company you're thinking of doing business and their minimum requirements will pay off for you in the future. Being declined for a loan will
impact on your history.
Understanding your budget and the impact any new commitment will have on it is vital. Be certain that you're aware of the repayments and you're confident that they will leave you with enough money for all your other expenses,
especially your day to day living costs. Remember, putting food on the table is more important than a loan repayment.
Once you have a detailed budget and are in control of all your expenses, you can minimise the debt you owe and maximise your financial freedom.
If you have any more questions about working with Jacaranda Finance, including if you have been declared bankrupt or are feeling overwhelmed with loans,
then please don't hesitate to get in touch with us.
Disclaimer: we aren't financial advisors, planners, your bank or lawyer. So, our suggestions are just suggestions about bad credit loans and decisions should be based on your personal situation and thorough advice.
Want to save some cash on your next family holiday?