If you've done a bit of searching online about finance options, you might have heard about a secured personal loan. But what, exactly, does it entail?
For many people, borrowing money happens at some stage in life. There are as many types of loans as there are reasons for taking them out, giving us all a variety of options to choose from. A secured personal loan is just one type.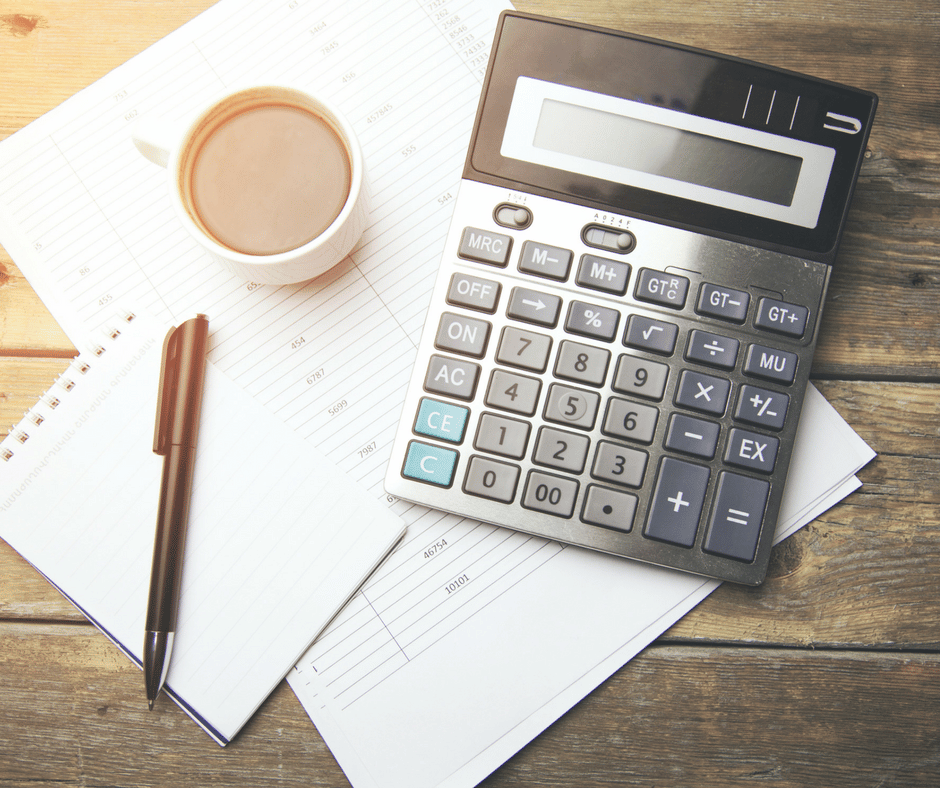 What is a secured loan?
A secured loan is a loan that requires an asset to be tied to the loan as security for the lender. This is to protect the lender in the event that you are unable to repay the loan. In other words, if you default on your loan or can't pay it back, the asset can be seized and sold to make up for the lost money. That's the worst case scenario. In our experience, our clients take out a secured personal loan because they're looking to borrow a larger amount. This could be in the form of a medium loan, from $2,000 to $4,600, or a large loan of $5,000 to $10,000. If you're looking to consolidate your debt against security, this could help you out. This way you have a single loan with one manageable repayment.
If you're applying for a secured personal loan with Jacaranda Finance, you will have to provide a vehicle as security. This could be a caravan, motorbike, car or boat.
Savings or investments
At Jacaranda Finance, we would consider a car, motorbike, caravan or boat as security that could be tied to your loan.
Even though you might not have realised it, you've probably come across secured loans before. Take a look at these.
Some types of secured loans:
Mortgages – a mortgage is a type of secured loan since the loan is tied to the property. The house or property is the asset that protects the lender if you were unable to repay the loan.
Car loans – another type of personal loan is a car loan. These loans allow people to borrow money to pay for the purchase of a vehicle.
Personal loans – secured personal loans can be used for any purpose and secured with all types of assets – just make sure you check what your lender accepts as security.
Here's something important to make note of – unlike a car loan, which is used to buy the car that then becomes the security tied to the loan, a secured personal loan can only be secured with an asset you already own.
Where can I find secured personal loans?
If you're after a secured personal loan, look no further than Jacaranda Finance. Head to our homepage or scroll up a bit and fill in our quick and easy online application form. It could take you just a few minutes!
How to apply for a secured personal loan?
To apply for a secured personal loan, all you need to do is fill out our simple application form. It will ask you for relevant details that will allow us to assess your application, including your purpose for the loan.
What are the eligibility requirements for a personal loan?
In order to be eligible to apply for a secured personal loan, there are few basic requirements that you'll need to meet.
You must:
Be at least 18 years of age
Have been receiving a regular income into a personal bank account for at least the past 90 days
Be an Australian citizen or permanent resident
Have a contact number and email address
What information do I need to provide to get a secured personal loan?
To apply for a secured personal loan, you'll need to have your contact details handy, as well as your internet banking details. We will also ask you to provide us with 100 points of ID.
If you receive government benefits, make sure you have those details handy.
Once you've submitted your application, make sure you keep an eye on your mobile phone for us to get in touch with you.
How much can you borrow with a secured personal loan?
With a secured personal loan, you can borrow up to $10,000 with Jacaranda Finance. If you're looking for an amount of $2000 or less, an unsecured personal loan, we may be able to help you too.
How long does the loan term last for?
A secured personal loan with Jacaranda Finance can carry a repayment term of 13 to 24 months.
How much do secured personal loans cost?
We offer two different types of secured personal loans: Medium and Large loans. Here's what they look like.
Medium secured personal loan
Amount: $2,100 – $4,600
Repayment period: Between 13 and 24 months
Establishment fee: $400
Annual Percentage Rate: 48%
Maximum Comparison Rate: 67.41%
Must include a vehicle (car, motorbike, caravan or boat) as security
Large secured personal loan
Amount: $5,000 – $10,000
Repayment period: Between 13 and 24 months
Annual Percentage Rate: 21.24%
Maximum Comparison Rate: 48%
Must include a vehicle (car, motorbike, caravan or boat) as security
How do repayments work?
Repayments on a secured personal loan work by setting up a direct debit with us. That way your payments can be made automatically without you having to worry about doing them all yourself.
Why do people apply for secured personal loans?
Secured personal loans can be used for a variety of different purposes. Here are some examples of reasons people choose secured personal loans:
Car repairs or maintenance
Moving costs
Child care costs
Gifts
What are secured car loans?
Secured car loans are loans that allow you to borrow money to purchase a vehicle. The vehicle can then be used as the security for the loan. Secured car loan rates are the same as those stipulated for secured personal loans.
A good way to calculate how much your loan repayments will be to use a secured car loan calculator
Can you get secured loans if you have bad credit?
You can apply for secured loans if you have bad credit. We assess people on a case by case basis, so even if your credit rating is less than perfect, you may still be able to get a secured personal loan with Jacaranda Finance. That's because we understand your credit rating may not be a true reflection of your actual relationship with money and credit. We prefer to look at your current financial situation. We use the latest technology that allows us to look at a read-only copy of your most recent financial transactions to see if you can safely manage financial obligations.
What's the difference between secured and unsecured personal loans?
While secured and unsecured loans are both types of personal loans, there are a few factors that differentiate them from one another.
With secured loans you can usually borrow larger amounts since the lender is protected with a security.
Unsecured loans typically charge higher fees since they are riskier for the lenders.
If you default on your payments on the secured loan, the lender is legally liable to repossess your asset presented as security.
If you default on an unsecured loan the lender could pass you onto a debt collector.
Secured Personal Loan Terminology
Asset

An asset refers to an item that has economic value that could be converted into cash. In relation to a secured personal loan, the asset refers to the vehicle you offer as security.

APR

This stands for Annual Percentage Rate (APR). It is the rate of interest charged at the cost of borrowing the loan. Therefore, it describes the overall amount of interest you'll pay for the loan over a whole year.

Comparison rate

These are useful tools to help consumers to understand the true cost of a loan. It combines the interest rate as well as the other fees and charges, to allow consumers to accurately compare loans.

Default fee

This is a fee that you may be charged if you were to default on any payments.

Direct debit

A direct debit is an automatic payment method that you can set up with your creditor, and allow payments to be automatically withdrawn from your account.

Equity

Refers to the amount of value you have built up on an asset. Equity can be explained as the total value of the asset minus the liabilities owed on that asset.

Establishment fee

This is a fee charged after first taking out a loan. Check with your lender to find out how yours will be paid – often it is paid over the first few repayments.

Interest rate

This refers to the cost of borrowing money over time. It is calculated as a percentage of the amount borrowed.

Principal

This is the initial amount of money borrowed and still owing on the loan. It is the actual amount requested, before interest is added.

Security

Is the asset that secures the loan for lender.
Broader Lending Terms
Credit rating

This is a number given between 0 and 1,200, or 0 and 1,000 depending on the credit reporting agency, that reflects your history of using credit. Traditional lenders use this credit rating to determine whether they want to lend credit to you or not.

Credit report

Your credit report is a breakdown of the information reflected by your credit rating. Some of the information that is shown on the report is the following: Personal information such as name, address and contact details. Other information includes the history of your credit, such as your payment history, as well as length of credit history, credit use and credit mix.

Creditor

A creditor refers to the person or institution that lends you credit, with the intention of being repaid in the future. Another word for a creditor is a lender.

Debt consolidation

When you have multiple debts that you are paying off with separate payments, it may seem slightly difficult to manage. Debt consolidation works by taking out a larger loan to pay off smaller debts. This leaves you with just one payment to manage.
Apply for an unsecured personal loan with Jacaranda Finance today!
In summary, secured loans are simple to apply for and you can get them right here online with us. So, if you needed to make a much-needed purchase, a secured personal loan might be exactly what you need to make that happen. Apply now!