Short term loans online up to $10,000 completely online! Apply now!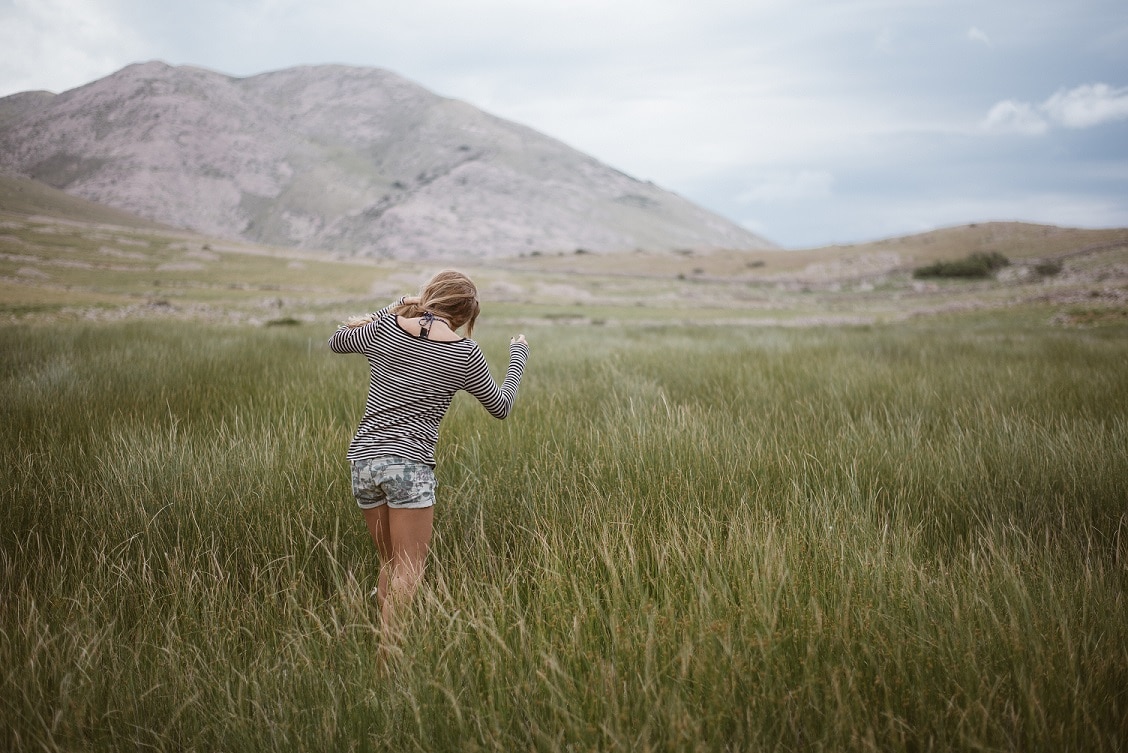 Are you a little short on dollars and in need of some quick cash to see you through to payday? If you have found yourself in a bit of a bind and need money in a hurry, you've come to the right place! Our short term loans online might be exactly what you need to get back on your feet.
Jacaranda Finance does short term loans online from $300 all the way up to $10,000 with short term repayment periods of 12 to 24 months. You'll have enough breathing room to repay your loan comfortably and the short term loan will be paid up before you know it! Too easy!
We pride ourselves on our customer service excellence and we offer one of the fastest loan services in Australia. With speedy approval times and fast cash straight to your bank, you'll be back on your feet in no time! Our short term loans online applications are done 100% online. That means there is no messy paperwork for you to fill out and send back and you won't need to sift through pages of bank statements. We'll do it all for you.
So, what exactly are short term loans online?
Our short term loans online are simply personal loans up to $10,000 that are repaid over a shorter time-frame than more traditional loans. Our repayment periods range from 12 months minimum to 24 months maximum so you know you won't have the stress of debt hanging over you for years to come.
Short term loans online are great for when you're low on cash and you have an expense or bill that needs to be covered. Just apply for one of our short term loans online Australia and say farewell to your money stress. We understand that life isn't always fair and sometimes things get put in front of us that we aren't prepared for. Maybe you're having a tough week with your finances or maybe you've been hit with an unexpected expense like your car breaking down or your fridge giving in. Things go wrong all the time and sometimes we're not able to wait until payday to cover them. It's ok to ask for help – that's why we're here. A short term personal loan from Jacaranda Finance will help you get on top of your finances and back to focusing on the more important and exciting things in life.
If you're after a little more information on short term loans online, head over to the Moneysmart website!
Do you offer short term loans no credit check?
If you're worried about your credit history getting in your way, don't.
Although we do conduct credit checks on our clients, this is not the only thing we look at. We believe that we can get a much better idea of your financial situation by looking at your current income and spending habits, rather than your past credit history alone. We understand that everyone makes mistakes and, sometimes, these mistakes are from situations that were out of our control. It's not fair for us to judge you solely on those past mishaps.
We don't offer short term loans no credit check but we will always give everyone a fair go. At Jacaranda Finance, we're huge believers in second chances so we'll always do our best to give you one. We will assess each application individually and make a decision based on your overall financial situation.
So, while we're not able to offer short term loans no credit checks, we can offer you a fair and thorough assessment regardless of your credit score. This is because we have access to cutting-edge technology that allows us to look way past your credit history. For every client that applies, we're able to look closely at their income and expenditure without them having to lift a finger. This gives us a much clearer idea about your spending habits and ability to repay your loan.
Apply for one of our short term loans online today!
Why don't you ask for bank statements on short loans applications?
So, we've just mentioned the cutting-edge technology we use to assess your situation more accurately. This technology is the reason we don't need you to send any bank statements. All you need to do is provide us with your internet banking credentials. Our system will be able to obtain a read-only copy of your bank statements. This saves you time and effort and it also ensures that we're getting an accurate representation of your situation. The last thing we want to do is push you further into financial hardship. This is why we like to go the extra mile in confirming your ability to pay back your short loans.
Once we have the information that we need, our system will automatically delete your details 2 minutes after you've entered them. It's that quick! There is a non-human element to this which means that no one is able to log into your account and have access to your funds. It is simply that our system will take your credentials as soon as you've entered them and quickly grab your bank statements for us to have a look at. This is all done before you even click submit!
The only thing you'll need to do, prior to applying, is make sure you have internet banking set up. Otherwise, you're ready to get started with your short term loans online application!
Can I apply for short term loans Australia no credit check if I'm receiving Centrelink?
So, while we don't offer short term loans Australia no credit check, we do offer loans for customers who are receving Centrelink.
Receiving Centrelink won't stop you from being approved for one of our short term loans online! As long as your Centrelink payments are regular and paid on a more permanent basis, you're one step closer to getting approved for a loan. You just need to be receiving a regular income each week for the last 90 days, as well as meet our other eligibility requirements. It doesn't matter whether you receive your income from Centrelink or work wages, you'll always be given a fair go with us!
How do I qualify for short term small personal loans with Jacaranda?
To qualify for one of our short term loans online, we won't ask you to jump through hoops or do anything drastic. We just ask that you:
TO

QUALIFY


TO APPLY FOR OUR PERSONAL LOANS, YOU MUST:

Be over 18 years of age
Receive a regular income into a personal bank account for the last 90 days
Be an Australian resident, or have permanent residency
Have a valid mobile number and email address
So, what will I need to provide for my short term loans online application?
Our application process is as simple as they come. First, you'll need to enter the amount you're wanting to borrow and then select your desired repayment period. Then we'll just ask you to fill out a few personal details along with your contact information. After that, we'll ask you for your internet banking credentials, so we can verify your income and expenditure. We'll also need your employment details or your MyGov account credentials if you are on Centrelink.
This is all done 100% online and the whole process should only take you about 5-10 minutes to complete.
I've just applied for my short term loans online, what now?
Once you've clicked submit on your application, we'll get to work assessing your eligibility for a loan. It won't take us long to come back to you with a final outcome, sometimes it's as quick as 60 minutes. However, this depends on whether you have applied within business hours or if we require any additional information. Once we've looked at everything and have come up with an offer we'll contact you either via email or phone so make sure you've got your phone on you and just keep an eye out for an email. It's also a good idea to check your junk folder in your email just so you don't miss anything from us.
Once your application has been officially approved, we'll send you an electronic contract for you to read carefully and sign. You won't need to print it off or scan anything, you just sign it electronically and email it back to us. As soon as we've received your signed contract, we'll send you the money. The amount of time it takes for the funds to reflect in your bank account will depend on the bank you are with. day.
If you're applying outside of our normal business hours, it may take a little longer to receive an official outcome from us. However, we'll take a look at your short term loans application as soon as we're back in the office and get back to you as soon as possible.
Our normal hours of operation are:
Monday to Thursday: 8 am to 6 pm
Friday: 8 am to 4 pm
Saturday: 8 am to 12 pm
What are the costs of your short term loans Australia no credit check?
We offer short term small personal loans from $300 to $2,000 as well as medium secured personal loans from $2,001 to $4,600.
The costs of our small personal loans include:
A 20% establishment fee
A 4% monthly fee
A dishonour fee charged if you miss a payment
The costs of our medium secured personal loans include:
Annual Percentage Rate of 48%
A $400 establishment me
A dishonour fee charged if you miss a payment
The costs of our large secured personal loans are:
An Annual Percentage Rate of 21.24%
A $35 dishonour fee for failed payments
And that's it! We pride ourselves on transparency which means that you will never be faced with unexpected fees or charges. What you see is what you get! No hidden fees whatsoever!
How do short term loan payments work?
Making repayments are the simplest part of the whole process. Before you sign your electronic contract, one of our lovely customer service attendants will ask you to select a day – either weekly, fortnightly or monthly – on which you'd like your payments to come out. Generally, we recommend setting your payment day up in line with your payday to ensure you've always got enough money in your account and you're not leaving yourself short
Once you've selected your payment day, we'll go ahead and organise for the money to be directly debited from your account on that day for the duration of your short loans term. You won't need to set reminders or worry about missing payments because they'll automatically come out of your account. You just need to make sure you've always got enough money in your account otherwise you could be charged with a dishonour fee if an automatic payment fails to come out. If you are having a tough week and you're unable to make payment, you should contact us as soon as possible. We'll be happy to come up with a solution that is suitable for all parties involved. Communication is key if you want to avoid unnecessary charges.
Once your loans have been completely paid off, the payments from your account will stop automatically. So you won't have to get in touch to cancel your payments or worry about any reminders. The money will simply stop coming out of your account.
Another piece of good news is that we won't charge you for paying out your loan early. If you're on top of your finances and you decide you'd like to pay off your loan early and put it behind you, you won't be charged to do so. In fact, you'll end up saving money on interest rates and monthly fees. We always encourage making extra payments where you can to minimise the cost of your short term loans.
So, what are you waiting for?
Head back to our Home Page and get started with our simple application form. It will only take you a few minutes and you could be one step closer to financial wellness before the day is done! Apply for one of our short term loans now and kiss your money stress goodbye!
Want to know more? Find out how you could get a quick loan online with Jacaranda!