Small Cash Loans Up To $10,000 | Fast Outcomes | Apply Today!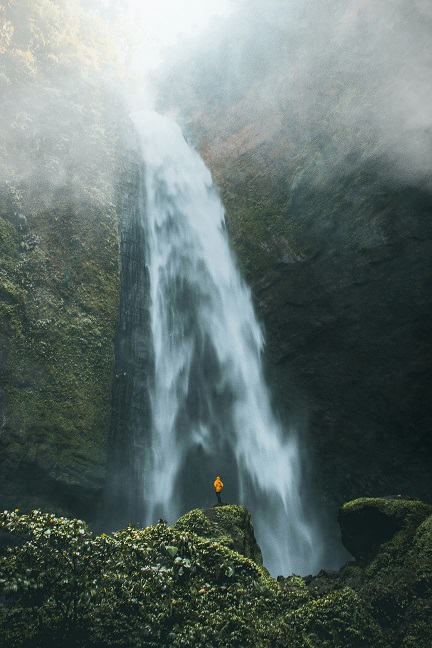 Small cash loans from Jacaranda Finance could be what you need to help solve your big money problems!
We all know that money doesn't grow on trees, but thanks to Jacaranda Finance it doesn't have to! With Jacaranda Finance small cash loans, you can tackle any financial emergency head on and get back to enjoying life sooner. You never know you might have the quick cash you need sooner than you think!
Jacaranda Finance is a lender for all Australians. Therefore, it doesn't matter where you are in the country, we could have aloan for you. What sets Jacaranda Finance apart is the speed of our fast small cash loans, with the possibility of same-day approval!
What are small cash loans?
Small cash loans are a type of personal loan. They are small-amount, short-term cash loans that can be accessed online easily and quickly.
Our fast small cash loans are 100% online and the application form can be accessed at any time of the day or night. At Jacaranda Finance, you can apply for 3 different types of small loans. These are:
Small unsecured personal loans

These range from $300 to $2,000
Are repaid over a 12-month period
Do not require an asset for security

Medium secured personal loan

Range from $2,001 to $4,600
Repaid over 13 to 24 months
Require an asset for security

Large secured personal loans

Range from $5,000 to $10,000
Repaid over 13 to 24 months
Require an asset for security
Who can apply for small cash loans?
Our small cash loans are available to anyone who meets our lending criteria. This is general criteria that we must comply with as part of our duty as responsible lenders. The following is a list of our eligibility requirements. Before you apply for our small cash loans online, make sure you are:
At least 18 years of age
Receiving a regular income into a personal bank account for the past 90 days
An Australian citizen or permanent resident
Able to provide a valid mobile number and email address
Do you offer small cash loans no credit check?
The short answer is no, we don't offer small cash loans no credit check.
If your credit history has caused you to be knocked back for quick loans in the past, don't panic. Although we do run credit checks on all applications, this is not the only thing we look at. We believe that we get a far better representation of your true financial situation by looking at your current income and spending habits, rather than your past credit history. The thing with bad credit is that it's in the past and we want to help you try and leave it there. If you are looking for easy loans no credit check, we may still be able to help.
So, although we don't offer small cash loans no credit check, our fast small cash loans are still designed to give everyone a fair go, not just people with good credit. We have access to cutting-edge technology, allowing us to view a read-only copy of your bank statements. This helps us assess your situation accurately and, most importantly, fairly.
We don't need to focus solely on your credit history to determine your eligibility for our quick cash loans. We believe in looking at the bigger picture, rather than just a few little mishaps from your past.
Therefore, if you are looking for small cash loans bad credit, you have come to the right place! We may not offer cash loans no credit check fast approval, but we can always offer you a fair go!
Can I apply for small cash loans if I am receiving Centrelink?
Yes, we do offer small cash loans for Centrelink customers! As long as you meet our eligibility requirements, we class some Centrelink payments as regular income. We'll just ask that you provide us with your Centrelink myGov statement so we can verify you have been receiving these payments for the last 90 days.
However, it's important to note that we may not accept ALL Centrelink customers. We assess everyone on a case by case basis and we will never approve anyone for a loan that they cannot afford to repay, regardless of where they receive their income from. We take our duty as responsible lenders very seriously.
How fast are your small cash loans?
The term 'fast small cash loans' refers to our efficient loan application process and our quick outcomes. You can apply for our small cash loans in just minutes. We then aim to give an outcome on your fast personal loan application within 60 short minutes. However, if you apply outside of business hours or we require additional information it will take longer. Just sit tight and keep an eye on your phone and email. We'll get back to you as soon as we can.
A Jacaranda Finance fast personal loan gives you some breathing space, allowing you to settle into your loan repayments and taking the stress out borrowing money. So, if you're in need of fast cash, get a loan today! We'll do our best to sort you out before the stress gets a chance to hit you.
How do I apply for small cash loans online?
Applying for our fast small cash loans is quick and easy. We know how precious your time is. Therefore, we have designed an easy application process that will have you back to business in no time. To begin, all you need to do is visit our website. Our application form is compatible with Android and iOS operating systems so we mean it when we say that you can apply on any device.
Since Jacaranda Finance is a 100% online business, there is no need to travel long distances to strange locations to apply for small cash loans. No queues, either! Just don't forget to check whether you fit our eligibility criteria before applying.
Follow these carefully designed steps to guide you in applying for small cash loans:
Step 1:
Use the loan calculator at the top of the page to choose how much you want to borrow and for how loan. Here, you can ensure the amount shown on our personal loan repayment calculator fits in your budget. If it does, click Apply Now and you'll be taken to our simple application form.
Step 2:
When filling out the application form, we'll ask you to provide some details to help us determine your eligibility for a loan. This includes your:
Personal/contact information
Reason for the loan
Internet banking credentials
myGov account details (if applicable)
Employment information
You'll want to have this information handy before you go to apply to speed up the process even more.
Step 3:
Once you've completed the application and hit the 'submit' button, we'll get to work assessing your eligibility for a fast personal loan! So, just sit tight!
Behind the scenes, we'll be checking that the personal loan you want will suit your needs and that you'll be able to make your loan repayments without being put under any unnecessary financial pressure. If we need to, we'll contact you to confirm a few extra details about your financial situation.
Step 4:
You'll receive an outcome on your application via SMS or email. If you are approved, one of our loan experts will get in touch to go over some final details and then we'll send you a loan contract to read through carefully and accept.
Once you have accepted the contract, we will transfer your loan to your nominated bank account. The amount of time it takes for those funds the reflect in your account will depend on the time of day the funds are transferred and the transfer policies of the bank you are with. Most of our clients receive their cash within 24 hours (or the next business day), some even receive it that same day.
Bottom line – if you have decided that a loan is the right thing for you at this time, let Jacaranda be your first port of call. We don't want to increase your financial stress and we always do our best to provide a stress-free loan experience.
We place huge importance on privacy, which is why we've made ours a simple, secure process. You can rest assured knowing that any information you enter when you're applying for cash loans with us will be treated with respect and care.
How do I repay my small cash loans?
Our repayment system is smart and simple. No need to wait in lines at the bank or go out of your way to make repayments.
We have developed a system for quick and easy repayments. Managing your quick approval loans is made easy with Jacaranda Finance. We use the smartest banking technology to automatically set up your repayments.
Once your fast cash loans bad credit is approved, we set you up with an affordable direct debit that will come straight from your account on a day that is set in line with your pay cycle for the life of your loan. If you want to change your payment day, just give us a call on 1300 189 823.
That means no messy bills to pay and no trips to the post office, hence, it is all automatically debited for your convenience.
Once your loan is paid off, the automatic repayments will stop. If you ever want to throw a few extra dollars onto your minimum payment, you can do so completely free of charge. If you do want to make an extra payment, or you're short on cash and can't make one of your payments, get in touch with us at least 24 hours before your payment is due and we will work with you to make any necessary changes.
What should I watch out for when borrowing money?
When you need a loan, often it's during the most stressful of circumstances. Therefore, it isn't always possible to think things through when it comes to borrowing money. Nevertheless, getting a loan can be a great solution to cover unexpected costs. Here is a list of some of the things you should ask yourself when deciding if you need a loan:
Can you afford the repayments?
This is the most important thing to look out for when deciding if you need a loan. The best way to do this is to use a budget planner to help you work out what your monthly expenses are and to see whether your repayments can comfortably fit within in your budget.
Do you agree with the terms and conditions of the loan contract?
Since borrowing a loan is a legal responsibility for both the lender and the borrower, it is important that you agree with the terms and conditions of the loan contract. Make sure you understand all your responsibilities as a borrower and be clear about what all the fees and charges are.
How will this affect my credit score?
A loan can affect your credit score in various ways. It can either have a positive impact on your credit score or it can damage your credit score. If you are consistent with making your payments on time, this can help to better your credit score. However, if you are not consistent with making your payments on time, this can damage your credit rating and further inhibit your ability to gain access to credit in the future. Just be sure that a loan is the right thing for you at the time and ensure your confidence in your ability to make ever repayment.
Ready to apply for small cash loans to help solve your big money problems?
Ultimately, when you need a loan, remember Jacaranda Finance and make us your port of call. We understand that life throws out curveballs, and we're going to be here for you for when that happens. Our loans are online and completely hassle-free because we don't see the point in wasting any of your valuable time. So if you need a loan, apply with us today! And even though we don't offer instant cash loans Australia no credit check, we will always offer you a fair go!
If you have any more questions regarding our small cash loans, check out our FAQ page or send us a message right here.
Want to know more about bad credit unsecured personal loans with very fast approval?
We've got the low down on no interest loans. click here to read more!