Home > Looking for Small Same Day Loans? We May Be Able to Help!
Looking for Small Same Day Loans? We May Be Able to Help!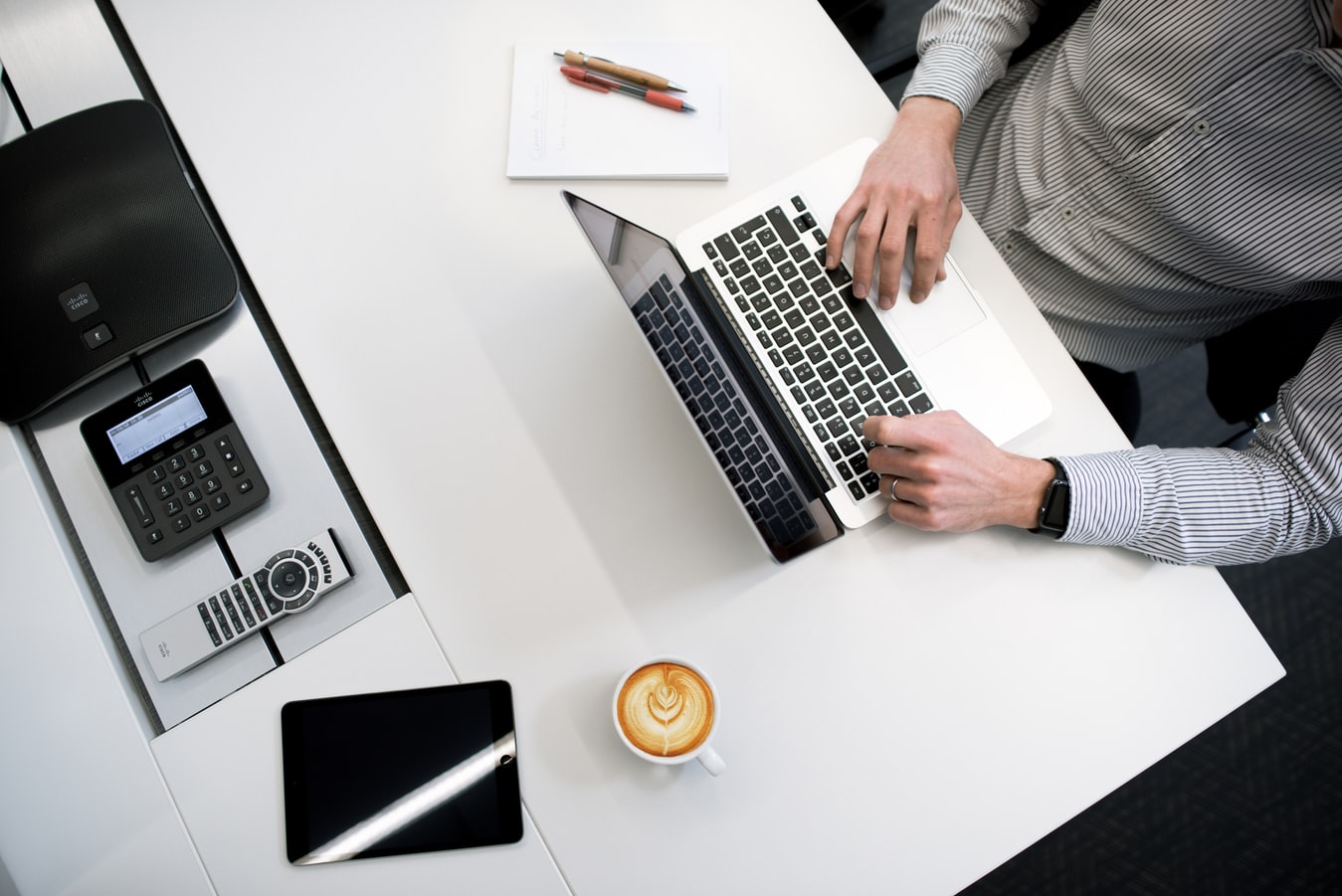 Need Quick Cash Today?
We all get stung with unexpected expenses or bills in life. Maybe you or someone you love has had a recent medical emergency, or perhaps you just forgot to budget for your phone bill this month. Whatever you're facing – small same day loans may be the solution you're searching for. At Jacaranda Finance we can provide small personal loans to borrowers who need quick and easy finance. Although we can't guarantee it'll be approved on the same day, our 100% online application makes applying easy and you could receive the money you're after faster than you think. Read on to learn more about small same day loans and see how we might be able to help you today.
What Are Small Same Day Loans?
A small same day loan (sometimes known as a short-term loan or cash loan) is a personal loan that provides an applicant with funding the same day they apply. It is usually short-term, ranging in length from about 16 days through to 12 months and can be as little as $300 or as much as $2,000, depending on the lender. While it may seem surprising to learn that you can borrow a sum as small as $500, many Australians need a little financial help from time to time. Life can often throw a curveball that leaves you in the lurch and in spite of all our good intentions, we may not have the budget to accommodate these unexpected expenses when they come.
Key Facts About Small Same Day Loans
A small loan is a personal loan from $300 to $2,000
Small loans can be provided to those with good or bad credit
With online small loans, the process can be done 100% online
Small loans can be provided to people who are employed or those who receive Centrelink benefits
What Are They Used For?
Small same day loans are typically used to finance immediate or emergency expenses, given their fast turnaround. If you're looking to cover bills, pay for white goods or buy big ticket items then a small same day loan may be on the cards for you. As discussed, most small loans cover only personal expenses between $500 to $2,000 so it ultimately comes down to what costs you're looking at and the nature of the purchase. If you need to finance your small business, for example, then you will need to look at other options for funding.
Some lenders may claim to provide small bad credit same day loans, in these cases we suggest you be cautious. Credit checks are a standard part of many loan assessment processes since they are an easy way for lenders to determine whether an applicant is suitable for finance. That's not to say that if you do have a poor credit history, you will be unable to apply or access funding. Lenders like Jacaranda Finance can provide loans to applicant's with a low credit score because we take a broader look at our client's financial circumstances.
Bad credit can arise from many situations and leaves a lasting impact. We understand this and will look at your current finances to get a more holistic view. If you're unsure where your credit score currently stands, it is easy to check for free using the national credit reporting bodies listed on the Australian government's website. It is always a good idea to check your credit rating before applying for a loan to ensure you have a strong understanding of your current finances.
Who Are We
A trusted name in personal lending, Jacaranda Finance is an online private lender that endeavours to give all Australians a fair go. In a nutshell, we provide personal loans between $300 to $10,000 to a range of clients, including those who may have a bad credit history.
Applying with us couldn't be simpler because we only deal with the essentials. Once you submit your online application we will assess your situation and determine whether we can supply you with the funding you're after. With no long-winded questions or drawn-out approval process, we could have an outcome for you in as little as 60 minutes (subject to a submission within AEST working hours).
Above all, Jacaranda believes in responsible lending. As a result, we will not give anyone a loan we believe they cannot repay. That doesn't mean we will discredit applicant's with bad credit or Centrelink incomes, rather, it reflects our desire to give comprehensive and fair assessments to all Australians in need of finance.
How We Could Help
Jacaranda Finance can provide small personal loans to cover a range of expenses you may need assistance within the short-term. Ultimately, our small loans are just one of three loan products available, so should you require more you may wish to apply for one of our medium or large personal loans.
Here's everything you need to know about our different loan products:
| | |
| --- | --- |
| Small Personal Loans | Unsecured personal loans between $300 to $2,000 that can be repaid over a 12-month period. |
| Medium Personal Loans | Secured personal loans between $2,001 and $4,600 that can be repaid over 13 – 24 months. |
| Large Personal Loans | Secured personal loans between $5,000 to $10,000 that can be repaid over a 13 – 36 month period. |
To find out more about the interest rates available for our loans, head to our Costs page or contact us today for further information.
Can We Provide Small Same Day Loans?
Unfortunately, we cannot guarantee same day approval for small loan applications. However, if you submit your small loan application within our AEST standard business hours, we could have an outcome for you within as little as 60-minutes. We understand that, for many of our clients, time is of the essence. So, we strive to be prompt in our assessments and ensure you get the funding you need quickly.
The good news is, with our 100% online application you don't have to be subjected to drawn-out waiting times because it's super easy to apply! If you're really in need of fast small same day loans, make sure you've met all our eligibility and documentation requirements to ensure easy assessment of your application. We will do our best to get you access to funds quickly.
Who is Eligible?
To be eligible for one of Jacaranda's small loans, you must check all of the following points:
You're an Australian citizen or permanent resident
You're aged 18 or older
You have received a regular income over the last 90 days into a personal bank account
You have an active email address and mobile phone number
If you can tick these boxes, then you could access small same day loans, subject to your assessment.
What You'll Need to Apply
Even if you may be eligible for one of our small loans, there are just a few documents you will need to provide with your application before we can conduct an assessment:
Personal details such as online banking and employment info;
A reason for why you are applying for the loan;
Your myGov details (if you are receiving Centrelink payments);
Your employer's contact details.
Remember, providing us with the right documents could speed up your assessment process, increasing your chances of receiving a small same day loan.
Ready to Apply?
Think you are ready to apply for small same day loans? With Jacaranda, we may not be able to guarantee same day approval but our application is quick, easy and free! To get started – just follow these four simple steps.
Step 1: Online Application
Scroll up now and use our loan calculator to enter your desired loan amount and repayment period. Once you're satisfied, simply hit the 'apply now' button and you will be directed to our 100% online application form. Should you choose to proceed with your application, this form could take you just a few minutes to complete.
Step 2: Loan Assessment
After you've submitted your application form just sit back and relax as our team conducts the assessment process. For applications submitted during regular AEST business hours, you could even have an outcome within as little as 60-minutes.
Step 3: Loan Contract
Should your application be approved, a member of our team will be in touch. They will send over a loan contract for you to read and sign. You should ensure you have read through our agreement carefully and made yourself aware of any fees or charges you could incur for late or failed payment. As soon as you're happy, simply sign and send it back to us!
Step 4: Distribution of Funds
Once we have received your signed loan agreement, our team will schedule the release of funds to your account. You could get your cash in as little as 60-seconds*. Please note, inter-bank transfer times can affect the speed at which the money will hit your bank account and we cannot state how long this process may take. However, we will do our best to get it to you on the same day.
What's Right For You
Before applying for a loan with Jacaranda, we encourage you to consider what is right for your personal circumstances as the above is just a guide.
You may wish to consider your current monthly outgoings and any existing financial commitments such as a mortgage, credit cards or other personal loans that may affect you. If you are searching for small same day loans to address an urgent expense, will you still be able to pay off your other expenses in the event you take on another small loan?
Ultimately, we are not a financial advisor so these are things you must personally consider. Nevertheless, if you would like any more information on our loan products you can always get in touch with our friendly team regarding fees, repayment requirements, and more. At Jacaranda, we firmly believe in transparency so much of this information will be outlined clearly in our loan agreement for you once your application is approved.
Try Jacaranda Out Today
So, what are you waiting for? Small same day loans could be on the cards for you! Apply with Jacaranda's super simple online application and you could have an answer within as little as 60-minutes (subject to AEST working hours). We know how crucial speed can be when you need cash for an emergency expense. So, our team will do their best to get you the cash in hand as fast as possible.
We are here to help you find the right loan product to suit your situation. So, if you have any questions at all, don't hesitate to contact us directly. We will always do our best to get back to you and answer your enquiry as soon as possible.
Want to learn more about finance? Jacaranda has what you need to know about small loans for bad credit, loans for self employed professionals, medical loans, and more. Alternatively, check out the Jacaranda blog for the latest in finance and lifestyle!
*If your bank supports NPP transactions
Get riding with Jacaranda's motorbike loans!