Make life easier with easy loans from Jacaranda Finance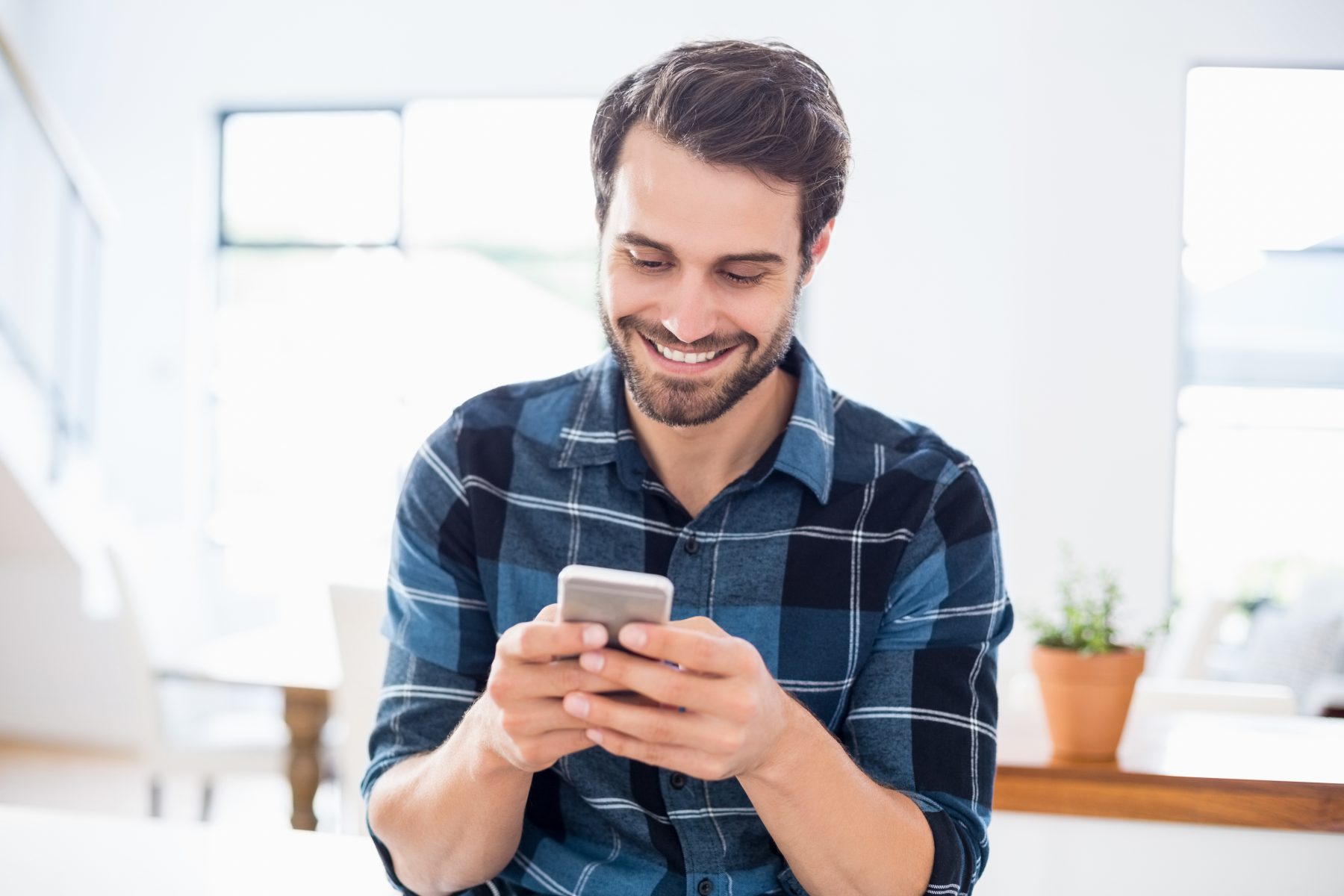 Isn't it frustrating when life is tough and all you need is for things to just be easy? Well, enter easy loans! They could be exactly what you need to make life that much more simple. Especially if you're in a financial pickle. So, that's where we come in – Jacaranda could even provide instant cash loans online. We are loan experts and our job is to bring you simple loans: the easiest loans you'll ever come across! So, if this sounds good to you, here's what you need to know!
What are easy loans?

Well, believe it or not easy personal loans are just that: easy! Who would have thought? Basically, they are loans that are completely hassle-free and, once again, easy. That's because our loans are 100% online. That means it doesn't matter where you are in Australia as long as you have access to the internet. Then, you can simply apply online and wait for your easy loan outcome, then and there.
To find out more about easy personal loans, visit the Moneysmart website!
Why are easy personal loans so easy?

Easy personal loans are 100% online. That means you don't even have to leave your house. Our application form takes just a few short minutes to complete so it's no sweat off your back whatsoever. The other thing that makes easy personal loans so great is that you can upload all your supporting documents electronically. That means no paperwork!
Where can I find easy loans Australia?

If you're looking for easy personal loans Australia, all you have to do is jump online and head to our website! Therefore, that means it doesn't matter where in Australia you are, you can always get easy personal loans with us. You just need to have a connection to the internet and a device to apply from and you are set!
How much can I borrow with easy loans?

With Jacaranda finance, you can borrow anywhere between $300 to $10,000. It's up to you how much you need to borrow. When you borrow between $300 and $2,000 you repay it over a period of 12-months. Whereas, if you borrow between $2,001 and $10,000, you can choose your repayment period from 13 to 24-months. How's that for breathing room?
How much does it cost to borrow easy loans?

With our Jacaranda easy personal loans, we do three types of loans that vary slightly in their cost structure. Firstly, we do small unsecured personal loans. Secondly, we do medium secured personal loans. And lastly, we also offer a large secured personal loan.
With our small unsecured personal loans there is an establishment fee of 20% the loan amount as well as monthly expenses of 4% for the duration of the loan term.
With our medium secured personal loans, there is an establishment fee of $400 and additional fees of 48% per annum. The comparison fee for our medium secured loans is 66.0347% based on a $2,500 loan for 2-years with a $400 establishment fee.
For our large secured personal loans, while having no establishment fee, the interest rate per annum is 21.24%. The maximum comparison fee for our large secured personal loans is 48% p.a. This is based on a $10,000 loan over 2-years.
Keep in mind this comparison rate is only true for the examples given and may not include all fees and charges. Different terms, fees or other loan amounts might result in a different comparison rate.
To give you a better example of what our easy online loans cost just use the slider at the top of our page to adjust the amount you want to borrow and the loan term.
Why do people borrow easy personal loans?

Easy loans can come in handy for several reasons. People may want to borrow an easy loan to cover unexpected expenses, such as:
How can I apply for easy personal loans?

Applying for easy personal loans from Jacaranda Finance couldn't be simpler! All you need to do is jump online and fill out our easy online form. It only takes a few short minutes to complete. We'll ask some questions about your personal details, as well as your reason for applying for a loan. Then just click submit! If you submit during normal business hours, we'll try to get back to you within 60-minutes to let you know the outcome of your loan application.
Who can apply for quick loans?

Even though our loans are easy, we can't just lend to everyone. There are some lending criteria we have to comply with. The following is a list of the eligibility requirements our applicants must meet to be eligible for a loan:
They must be at least 18-years of age;
Must be an Australian citizen or permanent resident;
Need to have been receiving regular income for the past 90-days.
In addition, we'll also need you to provide us with some supporting documents to your application. This will include the following:
100-points of ID, so that we can see that you are over-18 and so that we can prove you are an Australian citizen/permanent resident;
We also need your internet banking logins so that we can verify your income and spending habits over the last 90-days;
Finally, we just need a mobile number and email address to contact you from.
When do I receive my funds?

One of the best things about our easy quick loans is that you receive your money fast. Once we've approved your loan contract, we'll transfer your funds to you as soon as possible. It is possible you could see your funds within the very same day that you apply. Keep in mind this is contingent on your loan application being approved during normal business hours, as well as how your bank handles things like this. If you don't receive your money the same day, you'll get your funds overnight.
How do I repay my easy cash loans?

The way we help you repay your easy cash loans is by setting up a direct debit for your payments. This way your direct debits can come out of your account automatically. You can nominate which payment interval suits you best. This can be on a weekly, fortnightly or monthly basis. We recommend lining up your direct debit with the same day you usually get paid/receive income. This will greatly lower the risk of you being stung by annoying dishonour fees.
What if I can't make a repayment?

If, for some reason, you are sprung with unexpected circumstances and you are struggling to make a repayment for your loan, the best thing to do is to contact us straight away. That's because our team might be able to help you to arrange a solution that suits both parties. Getting in touch with us before the payment is debited from your account will also help you to avoid direct debit dishonour fees if the payments fails.
Why should I get easy quick loans from Jacaranda?

There are several benefits of borrowing easy quick loans from Jacaranda Finance. The following is a list of the positives our clients can enjoy from borrowing easy personal loans from us.
Super easy application form:
Since we are 100% online, it means our application form is super simple and user-friendly. That means our loan application form is really easy to fill out. We can then assess your application as quickly as possible, and get back to you with an outcome ASAP.
You receive your money fast:
Since our loan approval process is streamlined, it means that we can get your money to you incredibly fast. As soon as your loan application is approved, we'll release the funds as soon as possible! However, how quickly you'll receive your loan will depend on the policies of the bank you are with. Most of our clients will receive their money the next business day, at the latest.
We have an amazing customer service team:
The great thing about Jacaranda Finance is that we have an amazing team of experts here to help you out at any stage of your loan process. Whether you need help with your application, have a question about your existing loan or just have any general enquiries, someone from our team will always be happy to help! You don't know service with a smile until you've come to Jacaranda Finance.
Transparent fees:
Another great benefit of our easy online loans is that our fees are 100% transparent. That means you don't have to worry about being sprung by unexpected costs that were hidden in the fine print. That's the beauty of Jacaranda easy fast loans, there is no fine print!
No early exit fees:
If you want to pay your loan off early, you can! Plus, we won't charge you an early exit fee. That means that if, at over anytime of your loan term, you want to throw few extra dollars on, you are free to go ahead and do so. Plus, if you need another loan, you can apply for one straightaway after you've finished repaying your previous loan.
Things to ask yourself before you get easy quick loans:
It's always a good idea to make sure you are fully prepared before you make the decision to borrow money. Here are some questions you may want to consider asking yourself before you take the leap.
Can I afford the repayments?

This is the most important question to ask yourself before you borrow a loan. It's important to check whether you can comfortably fit the repayment amounts into your budget. A good tool to use is the budget planner which you can get from the Moneysmart website.
What is the purpose of my loan?

It's important to ask yourself what the exact purpose of your loan is. If you are just getting a loan to get by with the day-to-day expenses then it is probably not the best idea to use a loan to do so. We recommend just using your loan to cover urgent and emergency expenses.
Do I agree with the terms and conditions of the loan contract?

Before you sign your loan contract, it's important to make sure you read it carefully to ensure that you agree with all the terms and conditions outline in the contract.
Can I get easy personal loans if I'm on Centrelink?

Yes, the great news is that if you are receiving Centrelink benefits you may be eligible to get quick loans from Jacaranda Finance. However, we do assess all applicants on a case-by-case basis. We just want to make sure you are receiving regular income so that you can afford the repayments.
Can I get easy personal loans no credit check no job?

As part of our duty as responsible lenders, we have to perform credit checks. However, the good news is that your credit rating is not the only thing we look at when it comes to assessing your application. We also like to look at your bank statements over the last 90-days. We do this to verify your income and what your expenses are.
Unfortunately, you don't get easy loans no credit check no job, because all lenders must perform a credit check. Plus, if you are unemployed, and not receiving Centrelink, it will be difficult for us to approve you for a loan if you are not receiving any income. However, if you are receiving income that isn't from employment then, we may still be able to get you a loan!
Ready to apply?

If this sounds like exactly what you need then go ahead and apply for your easy quick loans now! One of our lovely customer service attendants is waiting eagerly to assess your application and get you the easy loan you need!
Apply today and see for yourself how easy life can really be!
Want to read more from Jacaranda? Let us tell you about debt relief. You could even be eligible for a same day cash loan for bad credit!