Easy Loans To Get You Up To $10,000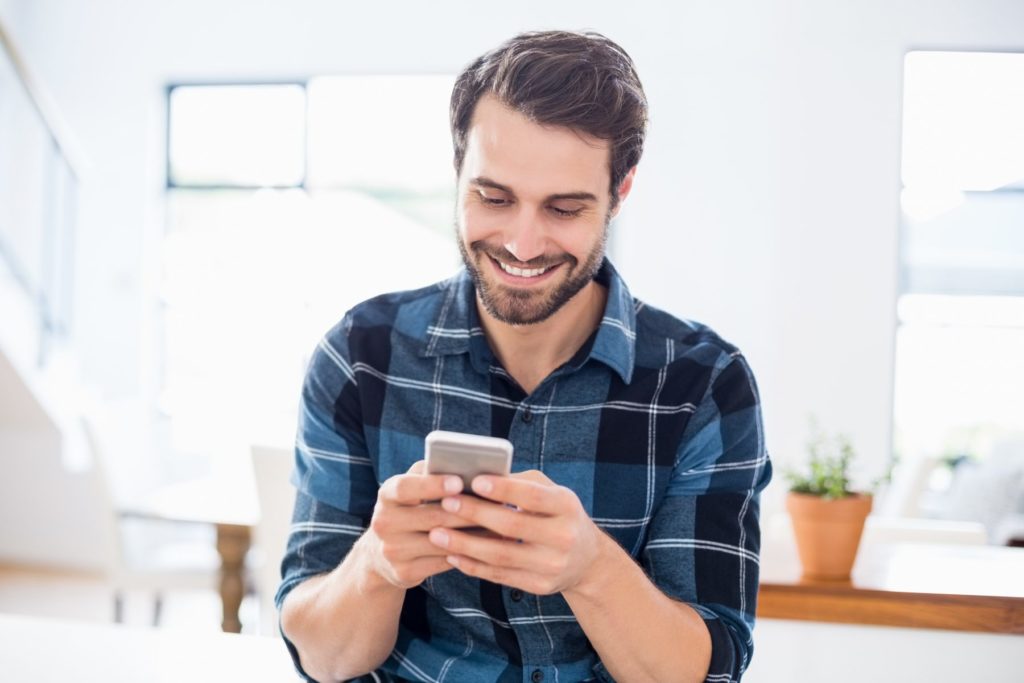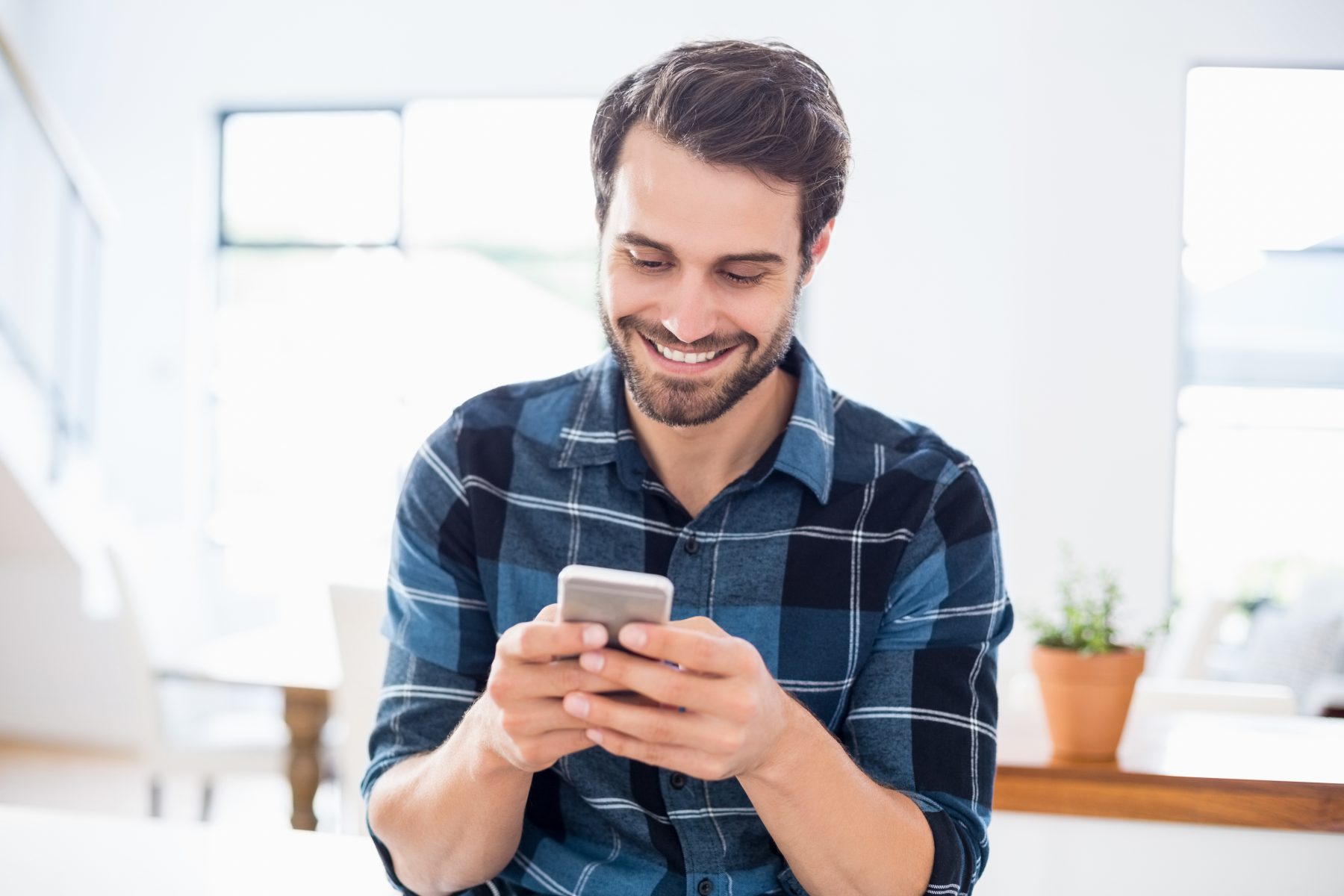 An easy way to get a personal loan
Searching for easy loans? Found yourself in a financial emergency and in need of some cash without the hassle? Let's face it – accidents happen – and if you're like many other Australians, these accidents don't often happen when you're flush with cash.
That's where Jacaranda Finance can help!
We're here to save you the headache of traditional finance. We believe a loan application doesn't have to take days. With Jacaranda's 100% online application form, you can submit your loan request in a matter of minutes, making our simple loans just that. Simple.
Not convinced yet? Keep reading to learn more about our easy online loans and how Jacaranda could help you today!
What are easy loans?
Thanks to the internet, the way we manage money has never been easier. For most of the world, banking is almost entirely paperless and faster than ever before. Naturally, this has changed the way we access finance in our times of need.
When we need money quickly, a simple google search of 'easy personal loans' will give us a wealth of options to choose from. But what exactly are easy finance loans and should we trust them?
Fast easy loans are a form of credit or finance where minimal documentation is required and applications are generally approved quickly. Most of the time, you'll find easy small loans online, as traditional brick and mortar lenders tend to have longer wait times and finance applications.
To find out more about easy personal loans, visit the Moneysmart website!
What are they used for?
Easy personal loans can come in handy for several reasons. In particular, they can be used to cover unexpected expenses, such as:
Whether it's easy car loans you're after, or maybe just some cash to give you a bit of breathing room, Jacaranda's range of online personal loans could help get you the funding you need today!
How can I borrow money fast?
Jacaranda 's personal loans are some of the fastest in the country. You can borrow money quickly, and easily with our 100% online, hassle-free application. There's nothing to print off, no annoying forms to send through and no need to rifle through pages and pages of documents. All you need to do is fill out a few simple things online and then hit 'submit'. It really is that easy!
Why Jacaranda Finance is the lender for you
When you're after quick easy loans, Jacaranda is the lender to rely on. There are several benefits of borrowing fast easy cash loans from us. This is the Jacaranda difference:
100% Online & Easy Loans
We cannot stress this enough. Jacaranda Finance is in your pocket at all times. Our borrowing process is 100% online meaning if you need an easy money loan, we're only a touch or a click away. Jump online, submit an application in minutes and have an outcome within the hour (depending on when you apply).
Speedy Application Process
Our simple online application form could take only a couple of minutes to complete. Plus, if you apply within business hours, we could get back to you with an outcome of your loan within an hour or less. Easy simple loans have never been simpler!
No Paperwork
Since our application is 100% online, you won't have to gather, print or copy any paperwork! This means you can spend the extra time you save from our application on the things that matter to you.
Amazing Customer Service
Our helpful customer care team are here to help you throughout any stage of your application. Not sure about something? Need clarification? Whether you're a new or existing customer, our team are here to look after you. So, ask away!
Am I eligible?
If want to apply for one of our easy loans, you'll need to meet a few basic eligibility requirements. To qualify for one of our easy payday loans you need to be:
At least 18 years of age
An Australian citizen or permanent resident
Receiving a regular income (for at least the last 90 days)
Able to provide a current phone number and email address
If you check all these boxes, then you're eligible for a loan with Jacaranda!
Easy Loans in Minutes
To save time and make your application a breeze, make sure you have the following information handy before you start:
The reason for your loan
Your contact information
100 points of ID
Your internet banking logins to verify your financial history
If you receive Centrelink income we'll need your MyGov login details to verify your Centrelink income
Any relevant employment details
Ready to apply for one of our easy loans? If so, there are just a few simple steps you need to follow:
1. Complete your application
To start, simply scroll to the top of this page and you'll find our loan calculator. Select an amount and a repayment period then click 'Apply Now' to be directed to our full online application!
All you'll need to do is enter a few more details to help us with our assessment. Then, once you've hit that submit button, we'll start assessing your application!
2. Wait for our assessment
The team at Jacaranda do the hard work for you. We'll assess your application and do our best to match you with an appropriate loan product. If you're unsuccessful, we won't waste your time – our team will let you know straight away. If you are successful, then we'll send through a contract in no time!
3. Review your loan agreement
Should your application be approved, we'll send through a loan agreement. You will need to review and sign your contract before we can release your funds. We encourage all our applicants to carefully read their contract. All hidden fees and charges will be outlined clearly, no smoke and mirrors. When you're happy with our agreement, just sign and send it back to us!
4. Get your cash!
As soon as we've received your signed agreement the cash will be transferred straight into your account. If your bank allows instant transfers then you could have the money in as little as 60 seconds!* Otherwise, standard bank transfer times apply.
Can I get easy loans for bad credit?
If your bad credit history has prevented you from getting approved for easy loans in the past, we could help! At Jacaranda, we believe your credit history is history. So, we look at more than just your credit rating when determining the outcome of the application.
Do you still conduct credit checks?
As part of our responsible lending policy, we do carry out credit checks to verify that your current financial situation can support a personal loan and its interest repayments. Although we can't promise easy loans no credit check, you won't have to worry about not being given a fair go when you apply with Jacaranda Finance! Instead of just considering your credit score, we'll take into consideration your current relationship with money. This includes factors like your income and any existing debts you may currently have.
Can I get easy loans if I'm on Centrelink?
Yes, the great news is that if you are receiving Centrelink benefits you may be eligible to get quick loans from Jacaranda Finance. However, we do assess all applicants on a case-by-case basis. We just want to make sure you are receiving a regular income so that you can afford to meet the repayments.
How easy is it to get approved for a loan?
Although we don't claim to provide easy approval loans, our assessment process is fast and fair. We pride ourselves on giving all Aussies a go at finance, whether they have bad credit or not!
Although we do conduct credit checks, we'll assess your application on more than just a number. We look at the big picture, including your income, expenses and your overall relationship with money. We can look at this using the latest and safest in financial software that takes a read-only screenshot of your financial transactions over the last 90 days.
As responsible lenders, we will never approve a loan to an applicant who can't reasonably afford the interest repayments.
Get in Touch
Whether you're a new or existing customer, our figurative doors are always open!
For all questions, queries and concerns, feel free to contact us via our online form or live Facebook chat. You can also speak with our customer care team on 1300 189 823. Our excellent customer care team are ready and waiting to help you out where needed!
If it's a balance statement you're after that's something you should message us about. However, if you need to change payment details, dates or other information, this is time-sensitive, so it's probably best to call us.
Apply Now!
At Jacaranda Finance, we're committed to making your loan experience that much more convenient and most importantly, fast!
Gone are the days of mountains of paperwork and stressful loan applications. Jacaranda's quick, 100% online application means managing your time and cash just got a whole lot easier.
So, what are you waiting for? Start your easy loans journey with Jacaranda Finance today!
Want to read more from Jacaranda? Let find out more about our other services, including debt relief. You could even be eligible for the same day cash loan for bad credit!
Only available on NPP enabled bank accounts*
4.7

out of

5

based on

155

reviews.
Overall rating: