Home > Bond Loans up to $10,000! Apply now!
Bond Loans up to $10,000! Apply now!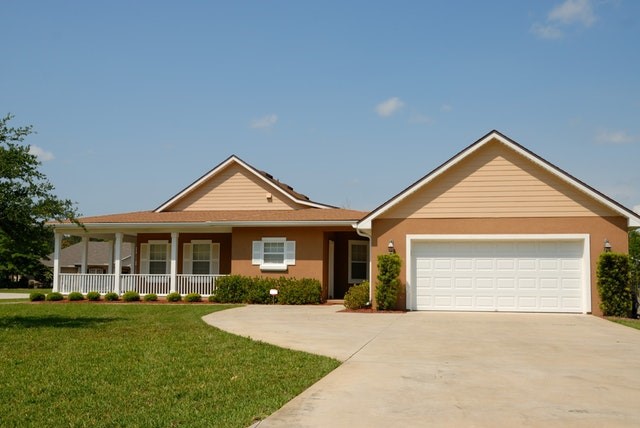 If you're among the huge percentage of Australians who rent rather than own their homes, you will be well aware of how rental bonds work. Basically, a rental bond is an amount you have to pay before moving into a new rental property. The end goal, if you've taken good care of the home, is to get the full amount back when you move out. However, things don't always go to plan. You might be left a little short when it comes to paying the bond for your new place. That's where rental bond loans come in handy.
Jacaranda Finance rental bond personal loans have no hidden fees, no early payout costs, no paperwork and easy repayments. It's as simple as that! If you're in the market for a new place to call home but keep missing out because of rental bond barricades, we're here to help! So, when you need a fast outcome on a loan, turn to the experts. If you apply during AEST business hours, Jacaranda could have an answer for you in 60 minutes!
What are Jacaranda Finance rental bond loans?
Bond loans are personal loans that are used for the purpose of covering the bond for a rental property. Whether it be to pay for the bond of a new property, or cover damages from your previous or current property, rental bonds generally have you covered. Jacaranda Finance rental bond personal loans differ from those of more mainstream lenders. There is no such thing as exclusions or paying for a premium package. With us, you'll get the best rental bond loan experience – every time!
Our rental bond quick loans are simple, fast, convenient and secure. Even if you're having to move in a hurry and time is of the essence. Apply for a rental bond loan from us and get back to worrying about the important stuff, like not braking Nana's vase and finding the perfect spot for your couch.
We know that taking on a rental bond loan can be a big decision. Therefore, we believe that submitting the loan application shouldn't be. We strive to make our application process as stress-free as it can be so you can focus on finding the rental property of your dreams. We don't believe anyone should have to sacrifice the things they want in life just because of numbers. So, that's what we're here for – to blank those numbers out and replace them with thousands of happy customers!
How would I benefit from bond loans?
Moving house can be really stressful. Especially when you think about how you're going to just pick up your entire life's belongings and move them to a new location. Moving house can also be very expensive. You have to take into consideration the cost of the removalist truck, whether you have to set up the internet and electricity and, of course, the cost of revamping the interior design. Because new house, new decor, right?
So, in light of all this stress and all these costs, anyone could benefit significantly from a rental bond loan. Perhaps there is a delay in the refund of your bond for some reason. Maybe an amount has been deducted from it to cover cleaning or damages. Or maybe you've had to move in a hurry and haven't had time to save up the money. Or maybe you're moving to a lush new house and the bond amount has naturally increased.
Whatever the reason, a rental bond loan can help you cover it! Your main focus should be on the actual process of moving, just leave the rest to us!
A rental bond loan can also give you the cash you need to secure a property that's in high demand. We know how competitive the rental market can be. So, we're here to help you lock in your dream home in any way we can.
Do you do rental bond loans for all Australians?
We sure do! Whether you're after bond loans in QLD, NSW or Victoria, it doesn't matter! Our loans are for all Australians, no matter where you are in the country. Even if you're looking to rent a house out in whoop whoop! Because our loans are 100% online, you can apply for them anywhere in Australia and at any time!
Can I get bond personal loans if I have bad credit?
At Jacaranda Finance, your credit history is just that – history! We want to treat our customers as friends. Therefore, we always commit to assessing your current situation, not judging your past mistakes. So, while we do conduct credit checks, this is not the only thing we look at. By looking at just 90 days of your bank statements and Centrelink income statements (if you have one), we're able to get a much more accurate representation of your true financial situation and ability to repay your loan.
We prefer to focus more on your income and current spending habits rather than past mistakes. If you do have bad credit and your application wasn't approved, that may not actually have anything to do with your credit score. We will never lend money to someone who isn't able to repay their loan and, generally, this is a reflection of your current income and expenditure.
When can I apply for bond loans?
Anytime you need!
As our services are 100% online, you can use them at any time of the day! Perhaps you've gone to inspect a house at 6:00 at night and it turns out to be a must-have. The quicker you can pay the rental bond the quicker you can call it home. Jump online, no matter what time of day, and submit a rental bond loan application with us. If we're out of the office, your application will be of the first we look at when we're back at our desks.
What are your normal business hours?
Although you can apply for a rental bond loan 24/7, we do have select business hours where we are assessing and approving applications. The times that we're in the office are:
Monday to Thursday: 8 am – 6 pm
Friday: 8 am – 4 pm
Saturday: 8 am-12 pm
If you submit an application within those hours, you could hear from us within the hour. However if we require additional information it will take longer. It will also take us a little longer to get back to you if you apply outside of these hours. However, we can assure that your applications are always our priority!
How can I contact you to talk about getting a loan?
Whether you're a new customer or an existing one, our figurative doors are always open!
Your best bet for contacting us for general information is via email at apply@jfloans.com.au.
However, if your question relates to your loan and you're not comfortable disclosing your query via email then please feel free to call us on 1300 189 823. We'll always do a security check when you call us and will never give the details of your loan to anyone. Our brilliant customer service team are always happy to answer whatever questions you throw their way.
If you need a balance statement, that's something you'll want to email us for. However, if you're wanting to change your payment dates or have had a change in your financial circumstances, give us a call as this a bit more time sensitive.
If you need to apply for a new loan, just submit an application on our website. We'll pick up that you're an existing client but, we're legally required to do another assessment, just in case your circumstances have changed. Otherwise, you're always more than welcome to send us a message on Facebook as we have our new AI bot set and ready to answer your questions.
How much do they cost?
As we have 3 types of rental bond loans, there are a few different numbers. However, we pride ourselves on transparency which means that the numbers we give you here are all you're ever going to see. No hidden fees, no surprise charges, just what's in front of you know. That's our promise! The costs associated with our small personal loans, medium secured personal loans and large secured personal loans are:
Small personal loans:
A 20% establishment fee
A 4% monthly fee
A $35 dishonour fee charged if payments are missed
Medium secured personal loans:
A $400 establishment fee
An Annual Percentage Rate of 48%
A $35 dishonour fee charged if payments are missed
Large secured personal loans:
An Annual Percentage Rate of 21.24%
A $35 dishonour fee charged if payments are missed
To get a better idea of the standards costs of rental bond personal loans, check out the Moneysmart website.
What is a dishonour fee on rental bond quick loans?
Basically, if you miss a payment without communicating with us, you'll be charged a dishonour fee for that missed payment. The way payments work is that we'll ask you to select a day in which you would like your loan repayments to come out of your account. We'll then set up for your payments to be directly debited from your account on that day for the life of your loan. These payments are automatic so you'll never even have to think about them. They'll just come out of your account.
<p.However, one thing you will need to do is make sure there is enough money in your account for the payments to come out. We suggest selecting your payment day to match your pay cycle and other regular expenses so you're not leaving yourself short. If you are having a tough week and you know that you won't have enough money in your account, don't just ignore it. If we try to take the funds out and it fails, that's when you'll be charged. Extra fees are the last thing you want when you're already doing it tough. Therefore, you'll need to get in touch with us as soon as possible and just explain your situation. We'll always be happy to work with you to come up with a solution that makes everyone happy!
Can I pay me rental bond personal loans off early?
Of course! As we mentioned before, there are no early exit fees with a rental bond loan. You'll actually be rewarded by paying your loan out early by saving money on interest and monthly fees. So, whenever you've got a few spare dollars, throw them onto your loan payments and put them behind you as quickly as possible!
How to pay off your loan early
By repaying your loan off sooner than your loan term, you can save money on interest and your monthly payments. Even though Jacaranda won't change an early settlement fee, some lenders might. You should check with your lender before committing to paying your loan off early.
There are many benefits to paying off your loan early. Not to mention it'll boost your credit score. Here are some methods that can help you pay off your loans early:
Make your payments fortnightly.

Are you currently paying off your loan in monthly instalments? Consider switching to fortnightly payments instead! However, only switch to fortnightly payments if you're confident in your ability to make payments on time. Switching to fortnightly instalments can significantly lower your debt. Think about it, if you pay half the monthly cost every two weeks, you're essentially paying an extra month's payment every year.

Make extra payments when possible.

Considering we won't charge you early payment fees, why not make extra payments when possible? Getting into the habit of making extra payments when you're financially comfortable can significantly reduce your debt, save you interest, and help pay off your loans early.

Increase your repayment amount.

Did you get a pay raise at work and you can afford to make higher repayments? Considering we won't charge you for increasing your repayment amount, why not save on interest and shorten your loan term? Try and plan out a budget listing your income and payments, and determine whether you have a little extra to increase your repayments.

Increase your repayment schedule. Similar to the point we made above, if you want to maintain your repayment amount but want to pay off your loan sooner, you could increase your repayment frequency for no charge. Even by choosing to increase both your repayment amount and frequency, you'll notice a significant decrease in the amount owed.
Are you sold?
Good! Head back to our homepage and get started with a rental bond loan application! Jacaranda Finance is here to help you move into that beautiful new house as quickly as possible. Apply for your rental bond loan today and sign the lease to your dream house tomorrow!
Find out about how you could compare loans with Jacaranda and consolidate your credit cards!
Want to read more? Jacaranda has the low down on instant cash advance online no credit check
We've got all you need to know about quick loan approval online.