19th October 2022
9 Ways to Improve Your Credit Score
Wondering how to improve your credit score? Read on to learn the basics of credit scoring and how to understand yours today.
Last modified: 28th July 2023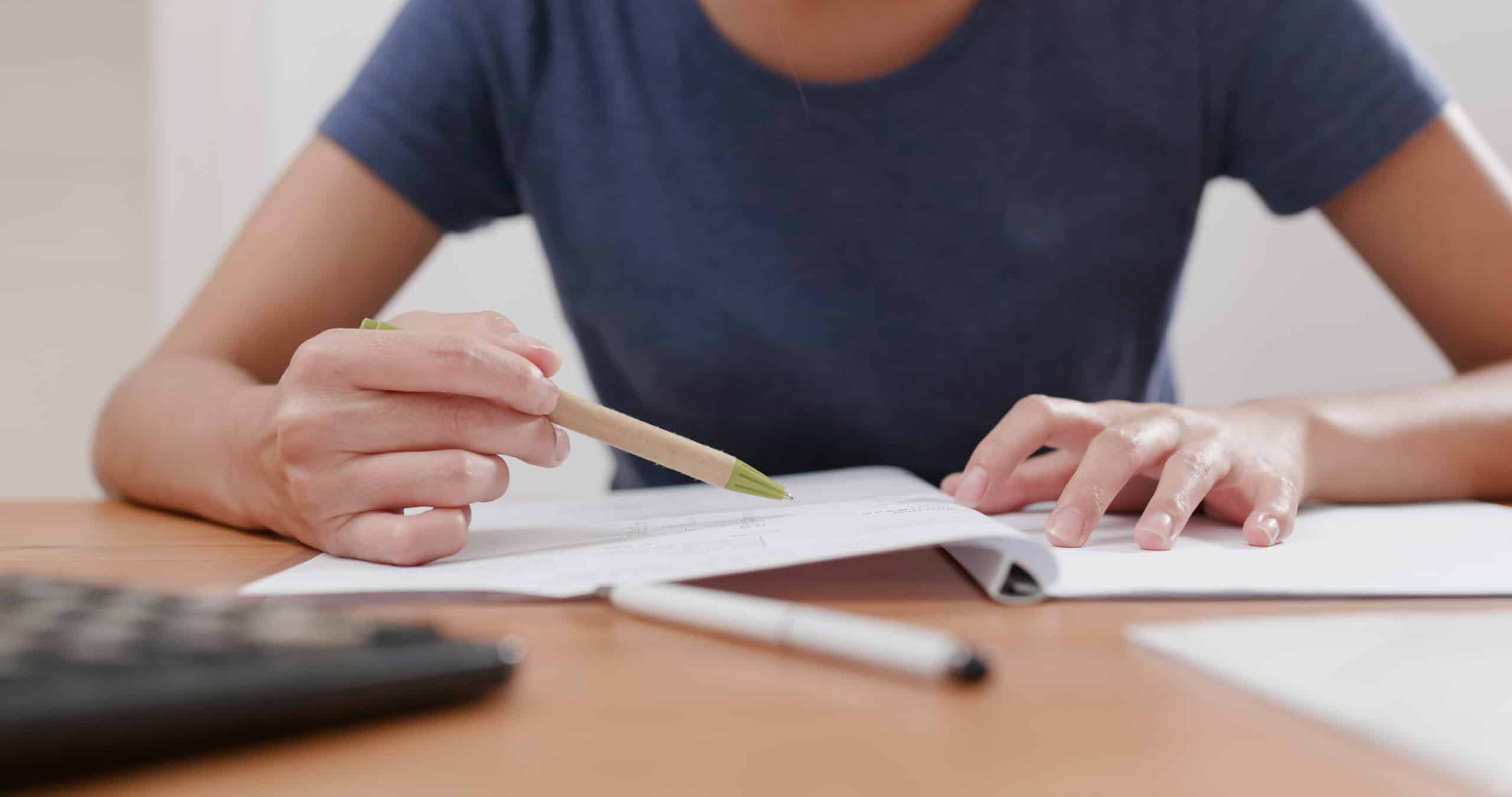 Poor credit is a common issue for millions of Australians. Of those who have been denied a credit card, 21% is because of poor credit.
A below-average credit score can affect the majority of your financial choices, including borrowing money and taking out other forms of credit. And yet despite how important a credit score is, 73% of Australians have no idea what theirs is.
If that weren't bad enough, nearly half (48%) have never checked it, and 6% don't know what a credit score is!
While poor credit can feel like an unshifting burden, there are ways to improve your ranking and turn things around when it comes to your finances.
In this article, we'll provide our top tips on how you can improve your credit score.
On this page:
What is a credit score?
Your credit score is a number that represents your financial position when it comes to borrowing money. In Australia, there are multiple credit bureaus who you can request your credit score from, such as:
Illion
Equifax
Experian
Talefin
Depending on the credit agency, your score will be graded against a category. The table below shows the score categories as of 2022. Note that each bureau has slightly different names for each band, so we've used Experian's credit score range as a guide:
Each of these bureaus uses its own algorithm to form your credit rating, based on your financial activity. This includes:
Previous payment history;
Open credit accounts; and
Negative entries (such as missed payments or defaults).
These bodies legally have to report positive credit entries alongside the negatives - a scheme known as comprehensive credit reporting.
Read our credit scores explained article for more detailed information on credit scores.
Why is my credit score important?
Each time you apply for a loan, your lender will check your credit score and base their offer on how you rank. A higher credit score can show that you are a less risky borrower and could grant you access to a better loan rate or borrowing amount.
On the other hand, a poor credit score could see you being declined for credit or having to borrow at a higher interest rate. As such, it's always a good idea to try and improve your credit before applying if you're able to do so.

Did you know: Jacaranda Finance doesn't just base our loan decisions on one score? We believe in fast and fair loans, and assess an applicant on their recent financial history as a whole.
How can I check my credit score?
Before you apply for credit, it's a good idea to check your credit score. You can do this one of two ways:
Use an online credit checking service like Credit Savvy or Tippla to check your rating for free
Download a copy of your full credit report from one of the three aforementioned credit reporting agencies (note: you can access one free copy of your report every 3 months, and additional copies for a small fee).
Again, don't be alarmed if you find your credit score varies depending on the platform - each credit scorer uses a different algorithm to measure credit, meaning it's normal to have differing rates.
What affects my credit score?
There are a number of factors that contribute to your credit score, each of which can be reviewed in your credit report. Each credit bureau has its own algorithm that calculates your credit score; however, the main factors that majorly affect the outcome are:
Credit accounts
Repayment history
Defaults
Credit applications
Bankruptcies and debt agreements
Credit report requests
---
How can I improve my credit score?
Though some people may not believe it, improving your credit score is possible. While improvements may take a while to show on your report, there are ways to chip at it over time to see results.
Jump to each tip below:
1. Check your credit report regularly
Checking your credit report for inaccuracies or incorrect information can make a huge difference to your score. Things like duplicate entries, incorrect repayment amounts, and even incorrect spelling of your name or address could have an impact on your credit score.
As well as inaccurate or outdated information, there may be listings that are entirely false. Applications for credit that you never completed could indicate identity theft and should be flagged with the relevant credit bureau immediately.
Important: Some people believe checking their credit score too often will lower it, but Equifax says this is not true and recommends regular checkups.
2. Maintain updated details
Whether you've moved house or changed your name, you should update your details with all of your credit providers and banks to ensure your details are up to date. You should also make sure your direct debits and regular bank transfers are all up to date if you change card numbers or bank accounts, as this is an easy way to miss repayment deadlines.
3. Avoid missing repayments
Missed or late payments will be recorded in your credit report and can leave a negative mark on your score. If you're likely to forget payments every now and then, consider setting up an autopay system for your bills. Having automatic deductions can relieve any stress associated with repayments and cover you if you forget your due dates.

Remember: Unpaid parking tickets can turn into defaults and may show up in your credit report later down the road.
4. Pay off existing debts
Paying off current debts you owe like a credit card or other personal loans should also be a top priority if you're looking to improve your credit score. One way to do this is through a debt consolidation loan that can combine several debts into one manageable repayment.
5. Lower your credit card limits
Lowering your credit card limit means keeping an eye on your spending to ensure you don't max out - and repaying your card each month is a quick way to demonstrate responsible borrowing.
High credit limits can also be seen as potential debts when applying for a loan, so think about whether you can reduce yours a bit.
6. Don't close positive credit accounts
Having a long (and positive) history with a credit provider is seen as a sign of trust. Therefore, it's not a bad move to keep old credit accounts open, even when you're not currently using them.
7. Do close negative credit accounts
However, the above advice only applies if you have a positive history with that account.
Say, for example, that you used a credit card where you frequently accrued high-interest debt: it would be more beneficial to cancel that card once you've paid off what you owe, as having it open probably isn't good for you.
8. Minimise loan applications
Every time you apply for credit, a credit enquiry is created on your report - and several credit enquiries can cause your credit score to drop. While it's not noted whether or not you've been approved for these applications, applying for multiple credit accounts at once can make a bad impression.
If you need multiple loans at the same time, try spacing out your applications as much as possible, or consider getting one larger personal loan instead.
9. Create stability in your financial life
Lenders generally like to see evidence of stability in a potential customer. This means a stable job history, stable living situations etc. People who frequently change jobs, for example, might be seen as higher risk as there could be a greater chance they end up losing their income and thus their ability to service a loan.
---
Final note
Understanding your credit score is the first step in taking control of your finances. While a negative score is never desirable, it's important to remember that there are ways to improve it. Keep the above tips in mind next time you're checking your credit score and start your journey to a new financial you today.
The Jacaranda Finance difference
At Jacaranda Finance, we see you as more than just a score. When you apply for a loan with us, we utilise our bespoke, in-house assessing engine to pull your financial history so we can assess you fairly. What's more, we offer same-day approvals2 on most applications. Apply today!
William is the Content Manager at Jacaranda Finance. He has worked as both a journalist and a media advisor at some of Australia's biggest financial comparison sites such as Canstar, Compare the Market and Savings.com.au, and is passionate about helping Australians find the right money solution for them.
You can get in touch with William via
williamj@jacarandafinance.com.au
.