Our Mission
Our mission is to provide Australians with a solution to a short-term cash flow shortfall.
We achieve this by using our quick and efficient processing techniques whilst complying with responsible lending practices.
We are completely transparent about our fee's and charges, therefore customers know exactly what they need to repay and when.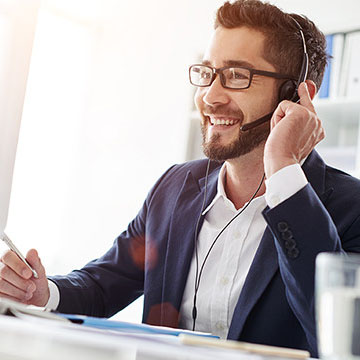 Our Details
Jacaranda Finance is licensed by the Australian Securities and Investment Commission (ASIC) and is a member of the Credit Ombudsmen's Service.
Our Australian Credit License number is 456404. Our ABN is 53 162 078 195.
The Jacaranda Promise
We will always be transparent
There can be no trust without transparency. We will always show you the total cost of a loan up front, as well as all the fees and charges associated with a Jacaranda loan. Nothing is ever hidden.
We will always act ethically
Our aim is to make your life a little easier. We will always act in a fair and reasonable manner and be consistent and ethical.
We will always be fast and easy
We utilize the best technologies and procedures to deliver you with a fast and informed decision about your application.
We will always be super serious about security and privacy
We only ask you to provide information we absolutely require, and we make sure that information is always safe. Feel free to browse through our Privacy Policy to see where we stand when it comes to privacy.
We will always be available
If you strike financial hardship and are going through a tough time, we can help. Our highly trained customer service operators are friendly and easy to deal with. They will always be happy to help where they can.
We will always look after loyal customers
After your first loan, it is quicker and easier to apply again with us, although each loan is subject to assessment, in case your circumstances have changed. We love recommendations – contact us to learn how you can benefit from referring friends to Jacaranda.