Introducing Our New FastMoney App: Applying for and managing your finance with us has never been easier.

Download the Jacaranda Finance FastMoney app
Loans from $2,100 - $25,000
Fast applications in 5-12 minutes1; same-day outcomes2
Easily manage your loan online
Make extra repayments, check your balance and more
Easy access to our customer service team
Fast applications
Check if you qualify with no impact on your credit score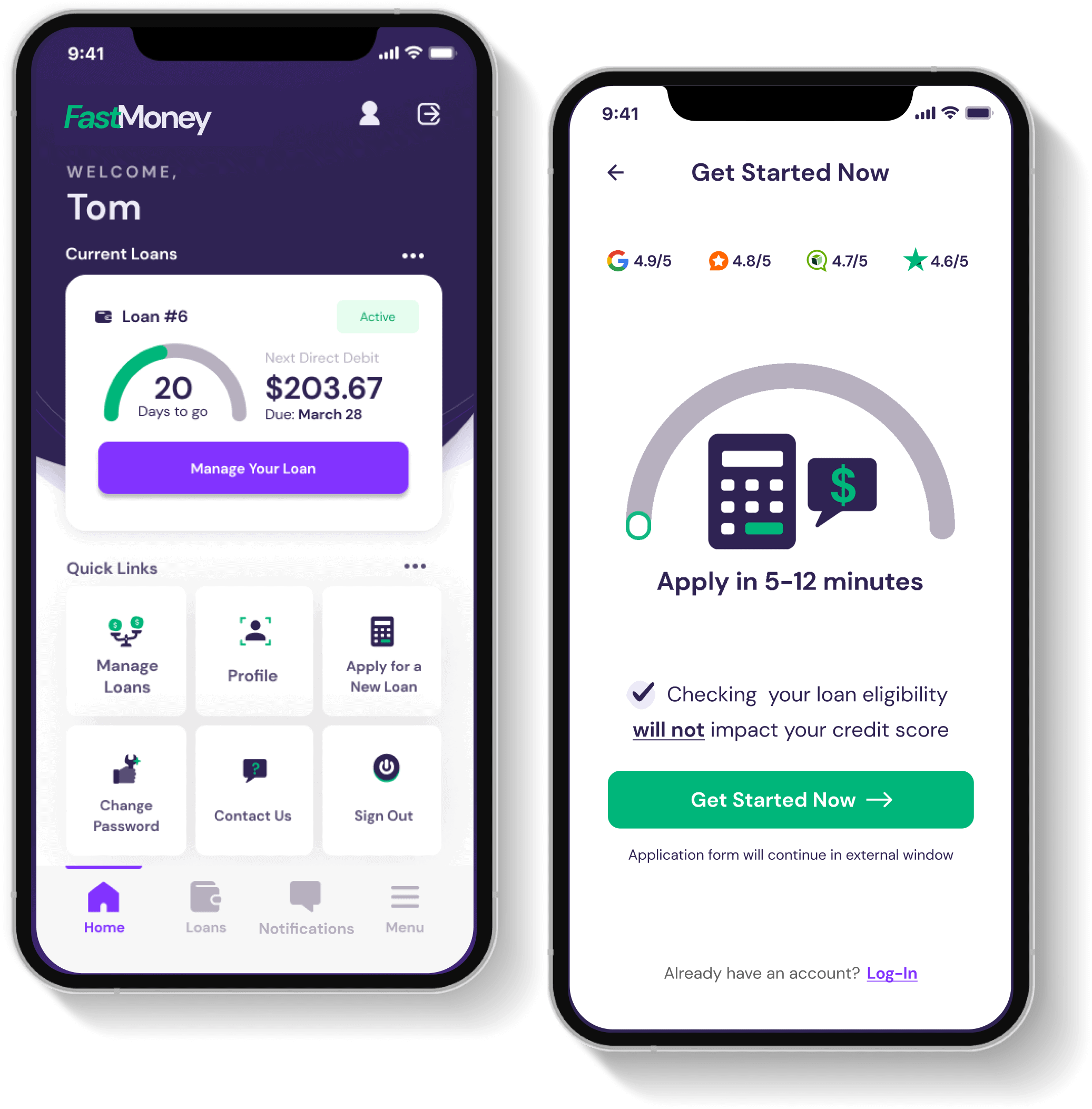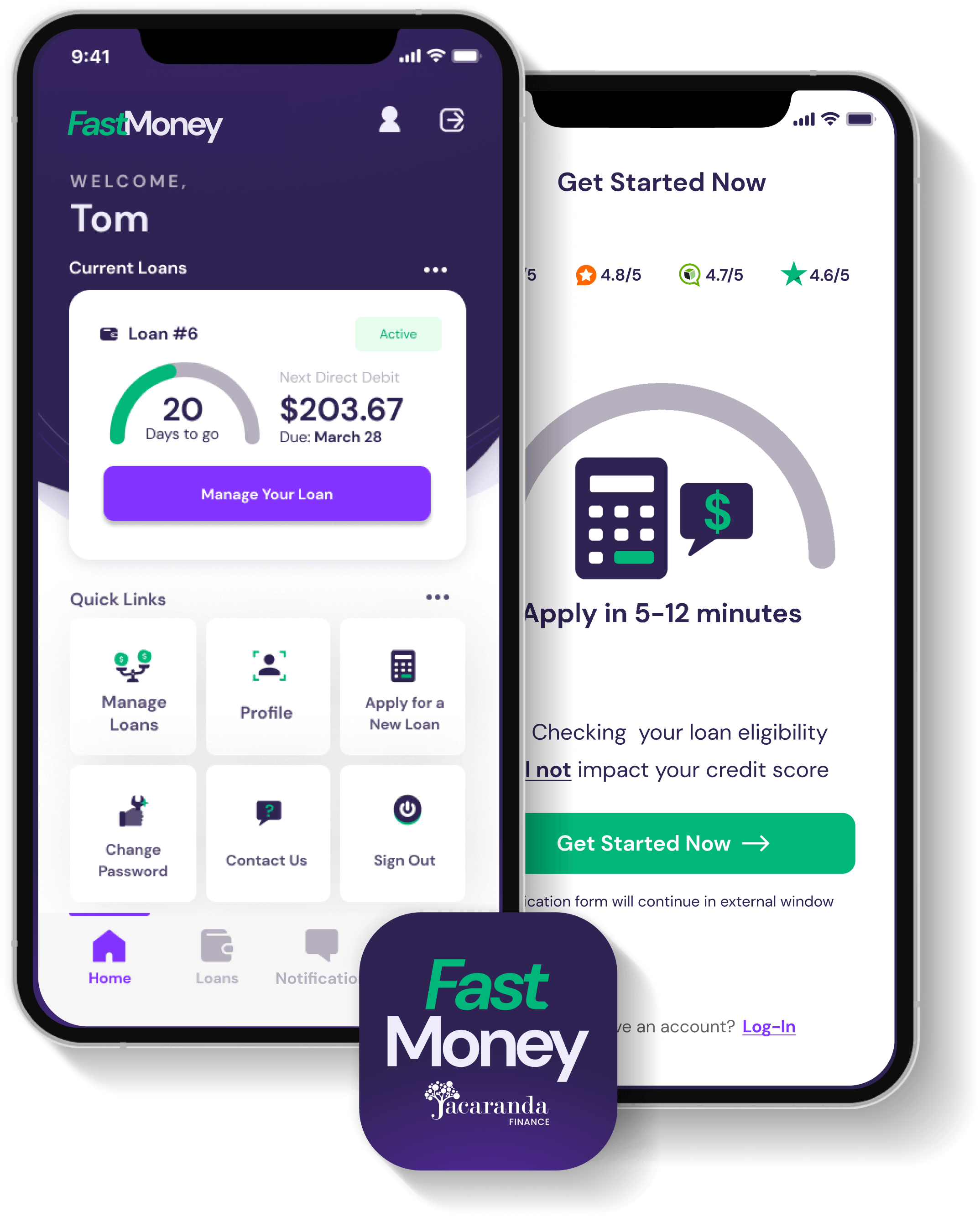 About our FastMoney App
If you're new to Jacaranda or you're already a customer, the FastMoney app is here to make your life easier.
We've made it quick and simple to check if you qualify for a loan product without impacting your credit score. This can be done in minutes on any device.
Existing customers can download the app and effortlessly manage your loans, track payments, access account details, and stay informed on important updates—all conveniently at your fingertips.
It also gives you easy access to one of our friendly customer service team members, who are happy to answer any questions you might have.
So what are you waiting for? Download the app on the Google or Apple store today.
What you can do with the FastMoney app
Check your eligibility in minutes without impacting your credit score;
Apply for a loan in just 5-12 minutes1;
Receive a same-day outcome2 on your application and 60-second transfers to your bank account if approved3;
Check your loan balance and loan contract;
Request loan statements;
Make extra repayments;
Request to change repayment dates and frequency (weekly, fortnightly, monthly);
Quickly contact our customer service team for anything you need;
Customer Testimonials On Trusted Platforms
Sometimes we offer customers incentives encouraging an honest review of our services, be it negative or positive based on their unique experience. It is possible that some reviews were written by customers who received a reward regardless of their review being positive or negative. Last updated: 22/11/23
Easy, secure login
The FastMoney app is protected with both password and biometric logins, and we continuously monitor for any suspicious activities.
We also comply with all necessary data regulations and your information is encrypted.
See our privacy policy for more information.

Your money in one place
If you have a loan with us, you can view everything you need to know in the FastMoney dashboard, including your current loan balance, next repayment date and more.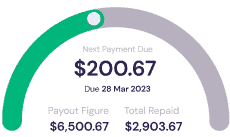 Apply in no time
Don't have a loan with us yet? The FastMoney app lets you apply online in just 5-12 minutes1!
If you're not ready to finish your application just yet, come back any time and pick up right where you left off.

Manage your repayments on your terms
Want to change the day we direct debit your account? Or do you want to pay more into your loan, saving both time and money in the process?
You can easily request to do this from within the FastMoney app. Tailor your loan repayments to your needs with the click of a few buttons.
View all your important documents
The FastMoney app lets you view all your most important loan documents - such as your original loan contract and a copy of your loan statements - whenever you need them.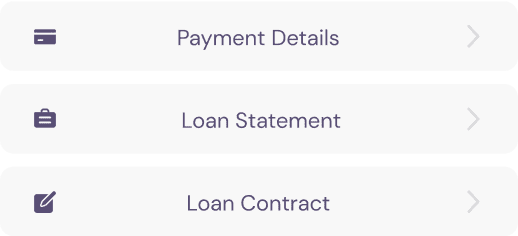 Rapid responses from our customer service team
If you have any questions, our friendly customer service team will be happy to help.
You can easily get in touch through the FastMoney app. Our customer service team is 100% Australian-based in Brisbane: at Jacaranda, you speak to a real human being every time.

No, downloading and logging in to the Jacaranda Finance app will not cost anything.
When you are considering applying for finance with Jacaranda, you can check if you qualify using our QualifyCheck technology, which does not affect your credit score.
Checking if you qualify
When you check if you qualify, we can access your credit file in a way that does not impact your credit score, and that is not disclosed to anyone other than yourself. If you have alerts set up on your credit file, you will get a notification. This is called 'file access', and is different to a 'full credit enquiry'.
Submitting your loan application
Once you have checked if you qualify, and in the case that you do qualify, you have the option to submit your application to Jacaranda to perform a credit assessment. By submitting a full application, you authorise Jacaranda Finance Pty Ltd to obtain a copy of your full credit file. Other lenders will be able to see that you applied for a loan with Jacaranda.
Information we provide to Credit Reporting Bureaus
While we receive information from credit reporting bodies, we also advise them about your repayments. This is a good thing because other credit providers will be able to see your repayment history with Jacaranda. If you're making all of your repayments to us on time, this could positively impact your ability to get credit in the future.
For more information on your credit report and credit score, visit CreditSmart's website. You can also contact our customer service team if you have any further questions about how your credit score can be impacted by applying for one of our loans.