CAREERS
Join the future of lending
Want to be a part of the team behind the award-winning Australian online lender, Jacaranda Finance? We pride ourselves on our innovative and transparent approach to helping thousands of Aussies access the finance they need.
Join and grow with us as we enter a new era of financial inclusion, and continue our trajectory to become the fastest online lender in Australia.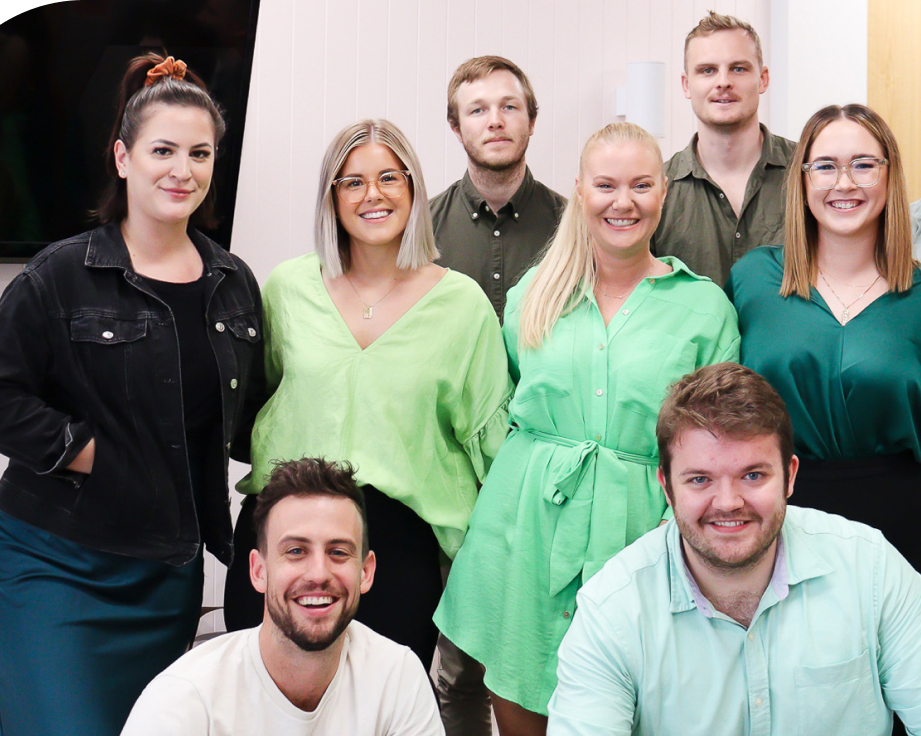 WE BRING THE PASSION
Our core values
We live and breathe our core values everyday at Jacaranda Finance. They represent the essence of who we are as a company and everything we stand for. Our team has worked hard to establish these values and intertwine them into the Jacaranda finance culture.
Our five core values make up our mission as a company: to give everyday Aussies the chance to both seize opportunities and manage the unexpected without worrying about finances.
Succeed together
We consistently achieve more when we are all part of the same tribe.
Celebrate the wins
We work hard, we play hard, and we celebrate our victories.
1.1% better everyday
We don't just settle for good, we strive for great. Everyday.
Communicate
Talk it out with an open mind like your life depends on it.
Bring the passion
Passion is the fuel to the flame and propels everything we do.
Amplifiers
Our amplifiers define the everyday expression of our core values.
WE celebrate the wins
Awesome work perks
Culture is at the forefront at all times and we've built a culture that most companies would dream about. Based in Brisbane, Australia, our HQ is a vibrant hub where learning, collaborating, and socialising is easier and more effective for everyone.
Ultimately, we like to work hard while still prioritizing fun and keeping the good vibes flowing. Check out our work perks!
Wellbeing
Every Tuesday and Thursday mornings, we have an in-house Pilates instructor to help build and improve our strength.
Tap to reveal
Free Coffee
Every month our employees receive a card allowing them to redeem a free coffee everyday at the cafe down the road.
Tap to reveal
Snacks galore
Whether it's fresh fruit, raisin toast, mi goreng noodles, or other sweet treats, there are always free snacks on hand to fuel you for the day.
Tap to reveal
Furry friends
Get all the cuddles you need from our three office dogs: Polly, Toby, and Monzi. All they ask for in return are some belly scratches!
Tap to reveal
Modern office
Our modern Milton office boasts cutting edge design, polished concrete floors, sweeping views of the Brisbane river, comfortable spaces for lunch, and a fully furnished outside balcony.
Tap to reveal
Career pathways
Want to expand your knowledge or upskill? Let us know and we'll help you out! We value not just Jacaranda's growth, but yours as well.
Tap to reveal
Company events
We love to celebrate our wins, big and small, with company-wide events. In the past, we've had delicious barbeques, trivia nights, mini golf, and of course, a big Christmas party!
Tap to reveal
After work drinks
We love to kick off the weekend the right way with after work drinks. We have an in-house bar stocked with beer, wine, cider, and non-alcoholic options.
Tap to reveal
Birthday treats
Celebrating every birthday with cake, sweet treats, or even hot chip sandwiches is the norm here. Party hat is optional.
Tap to reveal
Monthly awards
At the end of the month, we host a morning tea to shine a spotlight on those who embody our core values. Each month, eight people are nominated for a core value and go into a draw to win a prize. Prizes range from plane tickets to an Apple watch. We take prize giving seriously.
Tap to reveal
Meet our teams
Whether you're interested in customer service, marketing, sales, or finance, we offer a variety of roles. Our people are the heart of everything we do at Jacaranda Finance. We're a passionate bunch of people that love what we do and strive to go above and beyond for our clients everyday.
Leading the charge is a group of innovative and forward-thinking leaders committed to business strategies and supporting our ability to expand in the FinTech space. Each member of our executive team brings with them a wealth of industry experience, knowledge and business acumen.
There's a reason we have one of the best customer service reputations in Australia. Our customer support team always goes the extra mile and thinks outside the box for any and all queries. They continuously strive for the best outcomes for both our clients and business.
We're only as good as our people. This is why our people and culture team is a crucial part of our company's success. They are passionate about bringing in and nurturing talent to propel Jacaranda to even greater heights.
A talented crew of marketers, content writers, web developers, PR and SEO experts, our marketing team is dedicated to growing Jacaranda across all channels and platforms. They are uniquely adept at combining creative and technical expertise to engage our customers effectively.
Our underwriters are at the forefront of Jacaranda's purpose: to make borrowing money a simple and fair experience. A team of highly skilled assessors, they are dedicated to providing transparent, honest, and quality service.
Our team of auditors are vital to ensuring we give Aussies a fair go at accessing finance without compromising our responsibilities as a lender. They ensure compliance with current Australian standards and regulatory requirements.
Our sales team are the champions of our product and service. As a vital point of contact between the business and client, they are key to building and nurturing our client relationships at every stage.
Our creative designers are responsible for the look of Jacaranda's web and app platforms, advertising and social media graphics. They're experts at creating a user-friendly experience with the customers' mindset at the forefront of every step.
Our team of experienced and qualified accountants bring with them a wealth of industry expertise and experience. They are dedicated to supporting the financial needs of the business as it rapidly grows to greater heights.
A group of innovative and forward-thinking leaders committed to business strategies and supporting our ability to expand in the FinTech space. Each member of our executive team brings with them a wealth of industry experience, knowledge and business acumen.
Our software development team includes a group of front-end and back-end developer experts who possess a range of analytical thinking, problem-solving and technical skills. They are committed to delivering high quality, efficient and secure software solutions utilising innovative technologies. Ultimately, our developers are essential to the day-to-day operations and simplifying our services for both the business and client.
Our team of resident data experts are an integral part of driving forward new ways of financial decision making. By collecting and analysing data, our data scientists enable us to be faster, more accurate and precise when it comes to credit risk management. They are key to creating even more financial inclusion for everyday Australians and better business outcomes.