Debt Consolidation Loans: It's a familiar story – you open an account here, another one there and swipe your credit card a little too often. You get discounts when you open more store accounts – and let's be honest, you never read the fine print and payment terms – and before you know it you have a sea of accounts and have to remember to pay them all back.
Add that to the money you already know on your car, your house or in other personal loans, and you're swimming in debt, scrambling to find a way back up to the surface so you can breathe a little easier and get those angry debtors off your back.
That's where debt consolidation loans come in.
Get all your debtors into one bundle, and get them paid off quickly. Then, focus on paying just one loan back at a reasonable rate, over a time period that's manageable for you.
Making sense? Let's take a look at what debt consolidation loans are all about.
What does debt consolidation mean?
Debt consolidation sounds complicated, but it's a pretty simple process.
Instead of paying off various loans, debts and bills at different interest rates, you add up all of the total amounts that you owe and loan money to pay them all off so that you're paying one lender at a fixed interest rate.
In a nut shell, you're taking out a single loan to pay off a number of smaller loans or debts. You're consolidating loans, paying them off, and then paying off one loan – the one that was used to pay off your many loans.
Depending on your lender and your individual circumstances, you may be able to arrange better payment terms and rates for debt consolidation loans.
Some lenders also offer debt negotiation, which involves taking the creditors off your back so that you can focus on making sure you pay off your consolidation loans. They'll work out a debt agreement with your different creditors to help you make your loans more manageable.
What is a consolidation loan?
A debt consolidation loan is a loan you can apply for to repay all of your loans in one swoop, leaving you with just one debtor to pay off at terms you can define and agree to.
By consolidating loans, you're cutting out a lot of extra stress – and the risk of forgetting one of your accounts or loans.
How unsecured debt consolidation loans work:
Say you apply for a $4000 loan, but we see that you already owe three other companies a few hundred dollars. We'll pay off those creditors and give you the balance of the loan.
If a loan is unsecured, it means it is loaned to you without security – you don't have to put up a boat, car, house, motorbike or caravan in order to secure the credit that you need.
Is it better to consolidate your debt?
If your loans, accounts, outstanding bills and school fees are starting to make your head spin, consider loan consolidation. Debt consolidation loans can be used to gather all of your debts into one loan that is more manageable.
Is debt consolidation bad for your credit score?
No – The less debt you have, the better your credit score will be. Getting a personal loan to cover all of your debt, and then paying off the personal loan can help cut costs, as long as you don't use the accounts you've just paid off and start racking up new debt.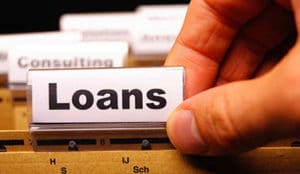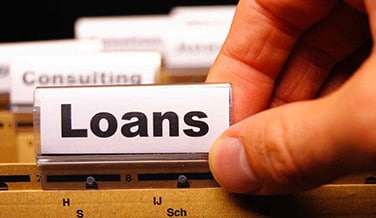 What does debt consolidation do to your credit score?
If you consolidate loans and apply for unsecured debt consolidation loans, you'll be able to make sure that all of your creditors are paid off quickly. While you won't be able to do anything about the black marks you have on your record, you'll be able to avoid getting any new ones. Paying off your various debts and having less debt can only make your credit score stronger. Just be sure not to start spending on those accounts you've just cleared.
It's worth pointing out that having a credit card or store account can aid your credit rating, if they're managed. Make sure you're using them for small purchases and / or paying them back quickly to avoid them getting away from you.
Debt consolidation loans Australia
What are debt consolidation companies?
Debt consolidators like us issue you a loan
Where can I get a loan to consolidate my debt?
What is a credit card consolidation loan?
If you've managed to build up an array of plastic, you'll know that repaying all the different companies that have issued them can be a nightmare. I credit card consolidation loan would be one central loan that you could use to consolidate debt loans and pay them all off.
How do I find the best debt consolidation loans?
Looking for the best debt consolidation loans Australia has to offer? You're not alone. The best thing to do is compare debt consolidation loans. Check out a few different lenders (like us! We're the best, if we do say so ourselves), or visit some comparison websites to find out who they recommend. It's a good idea to get to know the different terms involved so that you know what you're looking out for.
Establishment fee: This is an up-front payment of around 20%. It's used to kick-start your loan, in a sense.
Monthly fees: For smaller cash loans, these could be around 4%.
Other fees: For medium secured loans, you'll also notice an annual percentage rate (APR) which is around 48%.
All lenders are required to display a comparison rate. It's meant to help you compare lenders by understanding how their fees and charges are bundled together.
If you miss a payment, you'll be charged a dishonour fee. Just try keep your payments up to date, or arrange for them to fall on the day after pay day so you know there will be money available in your account – no one needs any extra money or stress added to their repayments, right!
Whoops – I have bad credit. Are there debt consolidation loans for bad credit?
There are. The best thing to do is apply, or give us a ring on 1300 189 823 so we can look at your individual situation.
We're committed to our customers, and will never offer you a loan we know you can't afford. We also know that there may be things on your credit record that don't reflect where you are in your life right now, how responsible you're trying to do by looking for bad credit debt consolidation loans and trying to consolidate your loans in the first place.
If you're on the hunt for the consolidation loans Australia offers, or a person in need of consolidation loans with bad credit, look no further.
Head on over to our debt consolidation loan calculator and apply today.
We'll let you know if you're eligible in just 60 minutes or less. Give it a try!