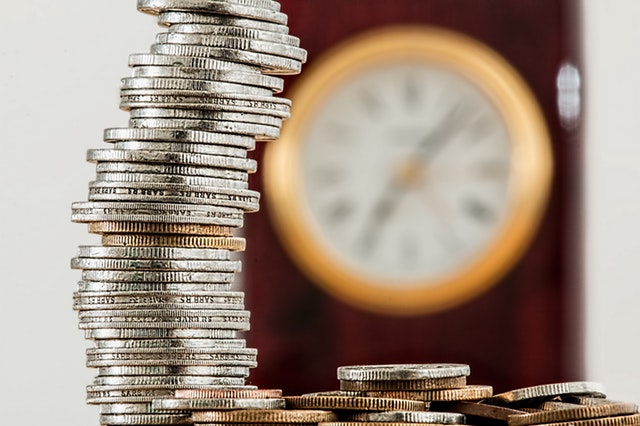 We've all been in that situation before where cash flow is low and an expense crops up out of the blue. Sometimes, big bills come in that are higher than expected. Or perhaps it's that time of year when you have to pay your car rego. Whatever situation it is, you'll often find that it's something that needs to be paid for ASAP! It can be incredibly stressful to have to pay for emergency expenses. However, that's where we come in. We do small loans to cover those unexpected costs so that you can go back to focusing on the more important things in life.
So, what are Jacaranda's small loans?
Small loans are short-term personal loans that borrowers apply for to cover any personal expense they may need help with, in the lead up to payday. Typically, these small loans are unsecured and can range from $300 up to $2,000 with a repayment period of 12-months. Our small loans range from $300 to $2,000 and are repaid over a 12-month period.
At Jacaranda, we do three types of personal loans: small personal loans and medium and large secured personal loans. The three types vary slightly in terms of the features they offer and the requirements needed to qualify for the loans. Here we explain the differences between the two types:
These are our unsecured loans, where you can borrow an amount anywhere between $300 to $2,000. You can repay these small loans over a 12-month period. The cost to borrow these types of loans is a 20% establishment fee, plus a 4% monthly fee.
With our medium-sized loans, you can borrow between $2,100 to $4,600, which can be repaid over 13 to 24-months. These loans cost an establishment fee of $400 plus an annual fee of 48%.
Finally, for our large-sized secure loans, you are able to borrow any amount between $5,000 and $10,000, which will be repaid over 13 to 24-months. These loans do not have an establishment fee and have an interest rate of 21.24%.
To find out more about how much our small loans costs, head to our homepage to use our small loans calculator.
In addition, check out the Moneysmart website which contains useful info about the permittable fees and charges for loans.
How can I get a small loan?
To get small cash loans all you need to do is head to our website and fill out our online application form. Just meet our eligibility requirements and provide the required information and you should have no problem getting small loans with us.
How do I apply?
To apply for small loans simply head to our homepage and complete our easy online application form that takes less than 4 minutes to complete! Here, the application form will ask you a few questions about your personal details, banking details, and purpose of the loan.
Why do people borrow small loans?
There are several reasons why people borrow small personal loans. Sometimes it's to pay for an emergency expense and other times small loans can simply help to enhance your quality of life! Here is a list of some of the ways small loans can help you create unforgettable experiences:
Music festival tickets
Popular music festivals can be great fun, but sometimes tickets sell out fast. If you can't wait until your payday and don't want to miss out, a loan can help you pay for the tickets.
They say that life begins at the end of your comfort zone. So, a small loan can help you to take the leap and go on your next adventure.
Funding a start-up business
If you've got a great idea but need a bit of capital to get it off the ground, small loans can be the perfect thing.
To fund an awesome birthday party
If you want to have a great celebration on your birthday, small loans can be just the thing to make your party dreams a reality.
To plan your wedding ceremony
Your wedding can be one of the best days of your life. Therefore, a small loan can be the tool to help you to make it the special day you've always dreamed of.
Renovating a room in your house
Sometimes it's worth giving a room a facelift! Thus, not only can you enjoy the place more, but you can increase the future resale value of your house.
Paying for a toy
If you've always wanted to own the ultimate toy to have fun with on the weekend, small loans can be just the thing you need. Whether you want to own a motorbike, scooter, Jet ski, quad bike, kayak or paddleboard, get a small loan to make it happen.
Take a course
If there is a skill you've always wanted to learn whether professional or hobby related, why not immerse yourself in a course. Sometimes courses can be expensive, and small loans can help to pay for these costs.
What are the eligibility requirements?
While the application for small cash loans is simple, there are a few requirements needed to qualify. To be eligible to apply for Jacaranda small personal loans you need to be:
At least 18 years of age;
An Australian citizen or permanent resident;
Receiving regular income (at least 90 days prior);
Some information required to assess your application includes:
100 points of ID;
Your internet banking details so we can verify your income;
Centrelink income statements if you receive Centrelink payments;
Your mobile number and email address.
How do repayments work for Jacaranda small loans?
With Jacaranda, our repayments work by setting up a direct debit, so that your repayments for your small loans will come out of your account automatically. They can be set up to come out of your account on a weekly, fortnightly or monthly basis. Though, we suggest matching your repayment interval with your pay cycle, as we find this to be the easiest way.
Reasons people apply for small loans?
There are a variety of reasons people need to apply for small loans. Here are some of the common reasons people use small personal loans:
Pay for car rego – car registration can be expensive. Depending on what car you drive, car rego can cost up to $1000. Not everyone has the money to cover this cost before it's due.

Replace a broken household item – particularly when it comes to white goods, these can cost a lot of money.

Cover your rental bond costs – moving can be expensive. In addition, you have to think about the costs of transporting your furniture as well.

Pay for your wedding costs – even if it's just to pay for part of your wedding or even the honeymoon. Small loans, can help you with that.

Plan a holiday – need a break from reality? Small loans can be the thing you need to help you pay for your getaway.

An unexpectedly high utility bill – sometimes bills are higher than expected. If you need to pay for an expensive bill out of the blue, it can be hard to know where to get the funds from.
Do you do small loans no credit check?
We don't always do credit checks. Though when we do, your credit rating is not the only thing we look at. Having bad credit is often a result of situations that may have happened in the past. However, we'd prefer to assess your finances based on your current relationship to finances, and not hold you back because of your bad credit rating.
What does it mean to have bad credit?
Your credit rating is a value given on a scale from 0 – 1200 and describes your history with credit. The higher the value the better your credit rating is. If your credit rating is anywhere below 620, it is considered bad. Therefore, the credit rating reflects the information contained in your credit report, which includes the following details:
Personal details such as age – this relates to the length of your credit history since the longer your credit history is, the better.
Your address – if you have changed addresses many times, this can reflect badly on your credit report.
The number of credit inquiries you have had – each time you apply for credit it gets recorded on your credit file. Making multiple credit inquiries at one time can reflect badly on your credit report.
Defaults – if you have defaulted on any credit accounts this will reflect badly on your credit rating. Defaults mean you fail to meet your obligations to repay debt.
Your repayment history – this refers to how reliable you are with making your repayments and will be reflected on your credit report. If you have been unreliable with making your payments on time it can damage your credit rating.
Credit mix – the diversity of your credit mix can actually help to improve your credit rating if you can show that you can responsibly manage the multiple types of credit you have.
Any public records – this includes things like bankruptcies and court judgments. This can all be very damaging and remain on your credit report for a long time.
Do you do small business loans?
If you've got a small business, we can do small loans to cover your small business expenses. For instance, if you need to pay for new machinery or office supplies, our small cash loans can cover these costs. Here are other examples of what our small business loans can be used for:
Office furniture;
Paying employees;
Buying computer software;
Paying for inventory;
Covering start-up costs.
Do you do small loans for Centrelink customers?
Yes, we do small loans for Centrelink customers! You need be receiving Centrelink income payments and provide us with your Centrelink MyGov statement. However, it's important to note that we don't accept all Centrelink customers. We assess everyone on a case by case basis and we will never lend any more to customers than they are able to afford. We take our duty as responsible lenders very seriously.
What if my loan application is not accepted?
If your loan application is rejected there are several reasons as to why. Below we've listed some of the reasons your small loan application may not have been accepted:
Didn't meet the eligibility requirements
First and foremost, if your application was not accepted, check that you have met all the requirements to qualify for a loan.
Insufficient income
For us to qualify you for a loan we need to ensure that you can afford the repayments. So, if you have a very low income this may be one of the reasons your application was not accepted.
You're going to use your small loan to pay for another small loan
So, unfortunately, if you are going to use a small loan to pay off another loan, this is a sign that you won't be able to afford the repayments of the loan.
You don't have a stable job with a regular income
If your income varies from pay check to pay check, lenders will see this as risky. We may be concerned that you won't be able to keep up with regular repayments if your income fluctuates a lot.
So, how can you avoid a loan rejection?
To help the cause of your loan application, here are some tips to keep in mind before you apply.
Check the reason for your loan;
Ensure your personal details are correct in the application;
Check that you meet the eligibility requirements.
So, there you have it – all you need to know about borrowing small loans. If you need a small loan you know where to go. Whether its small business loans you need or small loans no credit check, we can try and offer you the loan you need. Even if you need small loans for unexpected expenses, or even to fund those life experiences that just make life worth living. Jacaranda is your go-to for small loans because our application process is easy and fast! Sound good to you? Then why not go ahead and apply… right here!