16th February 2023
The Real Cost Of Subscription Services in 2023
In this article, we'll detail the cost of subscription services in 2023 and how to avoid wasting money on them.
Last modified: 21st April 2023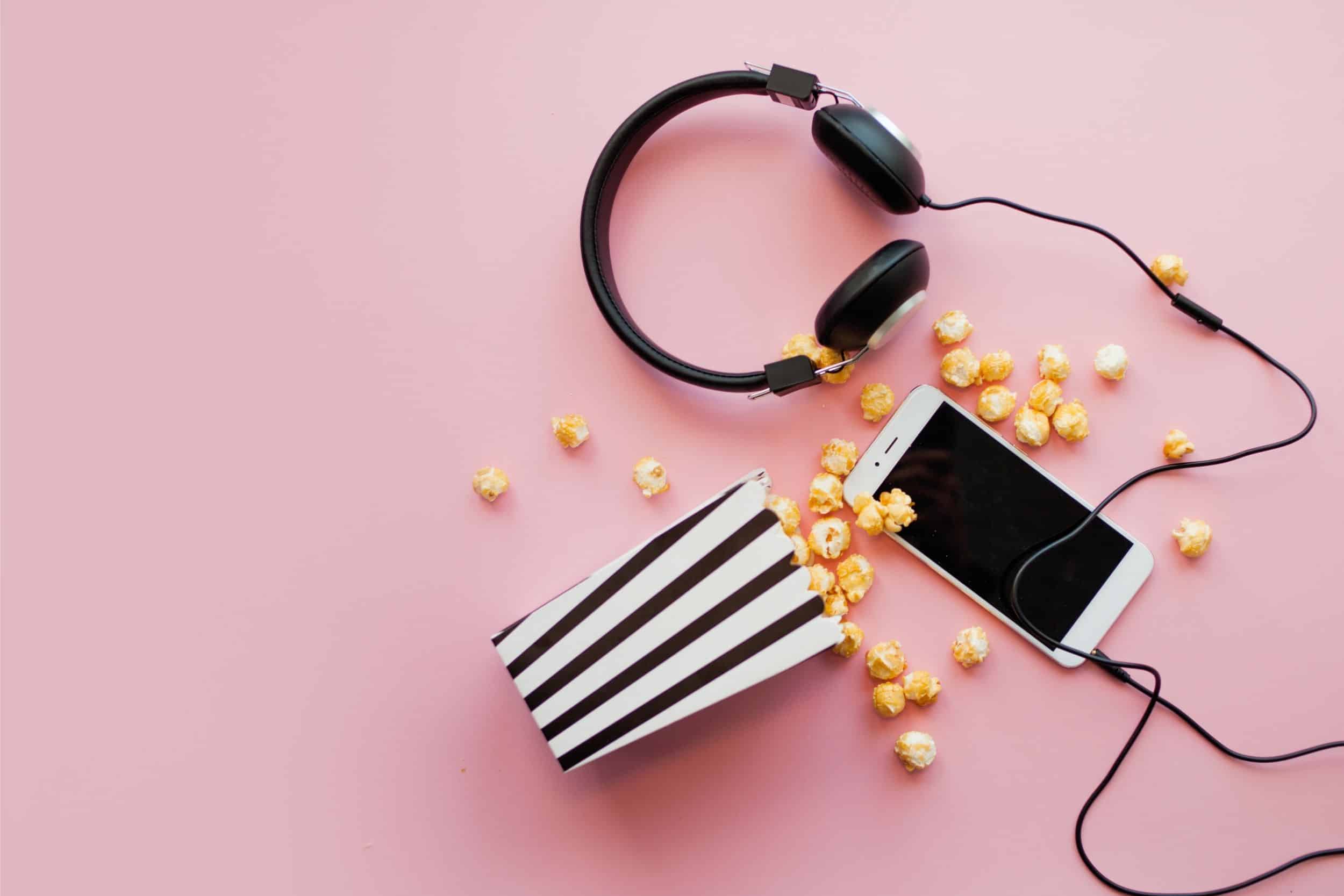 Gone are the days of paying for something once and owning it. With a time-poor society and high demand for convenience, almost anything is available online for a subscription - even heated car seats!
You're sure to find a company offering delivery regularly, from medication to beauty products and anything in between. Not only are these companies competitively priced, but they offer an incredible amount of convenience, freedom, and entertainment.
If you enjoy binge-watching the latest series or cooking up various recipes each week, it's easy for subscription costs to add up. This begs the question: how much are these services costing you?
In this article, we'll detail how much money Australians are wasting on unnecessary subscriptions, the cost of our most popular ones, and what you can do to cut down on these ongoing expenses.
---
On this page:
The information on this website is for general information only. It should not be taken as constituting professional advice from the website owner - Jacaranda Finance. Jacaranda Finance is not a financial adviser, and the content on this page does not take into account your objectives, financial situation or needs. You should consider seeking independent legal, financial, taxation or other advice to check how the website information relates to your unique circumstances.
Jacaranda Finance is not liable for any loss caused, whether due to negligence or otherwise arising from the use of, or reliance on, the information provided directly or indirectly by use of this website.
---
How much do we spend on wasted subscriptions?
Forget the ones we do use - wasted subscriptions (i.e. the ones we signed up for years ago and forgot about) are a real budget killer. According to research by ING Bank, the average Australian spends $105 monthly on payments for services they no longer use.
That's $1,261 a year, or more than $8 billion wasted in total, with 39% of people having scheduled payments for things they either no longer use or have forgotten about. More than one-quarter (28%) of us are actually paying for a subscription that a family member or friend is using, despite not using the service ourselves!
As many as one in three (34%) admitted to signing up for something out of boredom alone, and more than half (56%) of people with too many subscriptions still sign up for more.
The cost of movie & TV subscriptions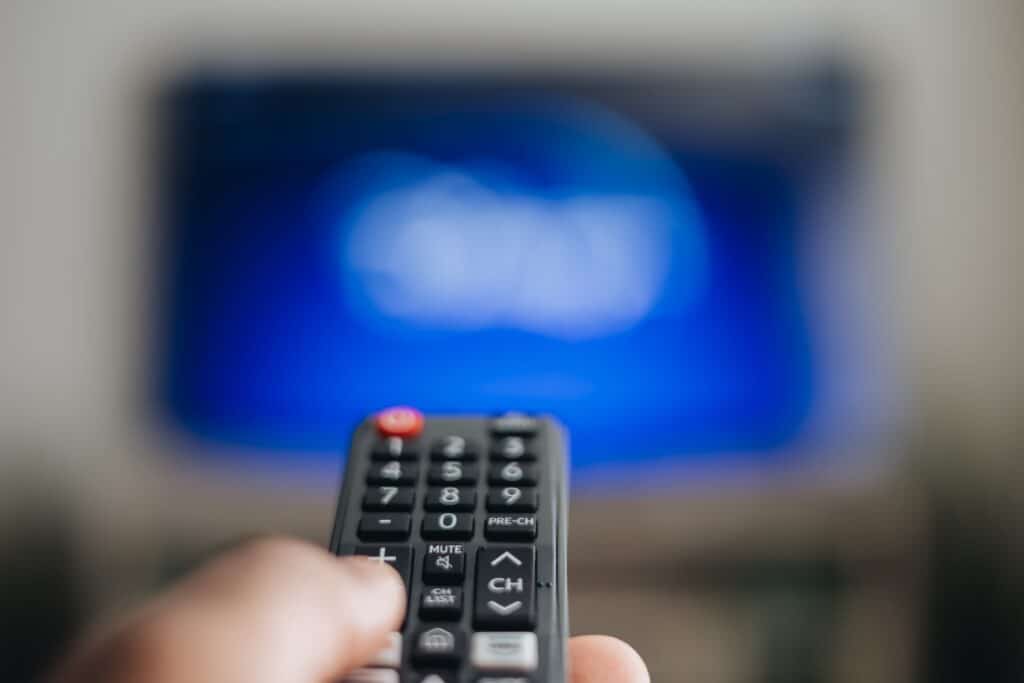 Aussies are spoilt for choice when it comes to entertainment. Since Netflix's expansion into Australia in 2015, we have seen plenty of streaming services pop up - each as flexible and competitively priced as the next.
But as arguably the most crowded subscription field, there are almost too many video streaming platforms to count. And as cost-of-living pressures began to mount in 2022, more than 1.3 million streaming services were cancelled in the year's final three months.
On average, Kantar found the average household owns a subscription to 3.4 streaming services. Here are the most well-known ones and their prices.
Netflix
Despite controversies over password-sharing and increased prices, Netflix is still the king of streaming in Australia. According to JustWatch, it still holds 28% of the streaming market, with millions of Australians signed up.
There are four different Netflix packages you can pay for:
Basic (with ads):
$6.99/month;
Standard Definition; One-screen viewing
Basic:
$10.99/month;
Standard Definition; One-screen viewing
Standard:
$16.99/month;
High Definition; Two-screen viewing
Premium:
$22.99/month;
Ultra High Definition; Four-screen viewing
A basic subscription to Netflix costs just under $132 per year in fees.
Prime Video (Amazon)
Amazon's Prime Video is the second largest streaming platform as of 2022, following closely behind Netflix with 21% of the market share.
A subscription to Prime Video costs $6.99 per month or $59 for an annual package.
Disney+
Home to all of the Marvel and Star Wars content we can't escape from, Disney's platform is the third-most popular in Australia, with about 17% of the market share.
A subscription to Disney+ will set you back $13.99 per month or $139.99 annually as of 2023.
Stan
Australia's own streaming service Stan is the fourth-most common streaming service, a pretty impressive showing considering who its competitors are. Home to original Australian series as well as live sport, Stan's subscription plans will cost the following:
Basic:
$10/month;
One-screen viewing
Standard:
$16/month;
High Definition; Three-screen viewing
Premium:
$21/month;
4K Ultra High Definition; Four-screen viewing
For an extra $15 per month, you can add Stan Sport to your package. Stan's Basic package would come to $120 a year - just shy of Netflix's annual cost.
Apple TV+
Apple TV+ is one of the more recent entrants into the streaming market. While new members get a 7-day free trial, anyone who purchases an Apple product is eligible for three months' worth of Apple TV+ free of charge.
A monthly package for Apple TV+ is $9.99, or about $120 per year.
Binge
Foxtel's newest streaming service, Binge, already lays claim to about 9% of the market and is essentially a more-affordable and modern version of its predecessor. Like some of the others on this list, Binge has three different packages:
Basic:
$10/month
One-screen viewing
Standard:
$16/month
Two-screen viewing; HD available
Premium:
$18/month
Four-screen viewing; HD available
You're looking at paying $120 for a year's worth of Binge.
Other streaming services
Other streaming services available in Australia include:
Paramount+: $8.99 per month, $89.99 annually
YouTube Premium: $14.99 per month
Shudder: $5.99 per month
Kayo: $25 per month
Optus Sport: $24.99 per month ($6.99 for Optus customers)
Total cost of streaming services
If you bought a basic plan for each of the leading streaming services listed above and didn't share with anyone, you'd be paying at least $671 each year. If you split that between two people, you'd pay just shy of $350 each, which is still a lot.
The cost of music streaming subscriptions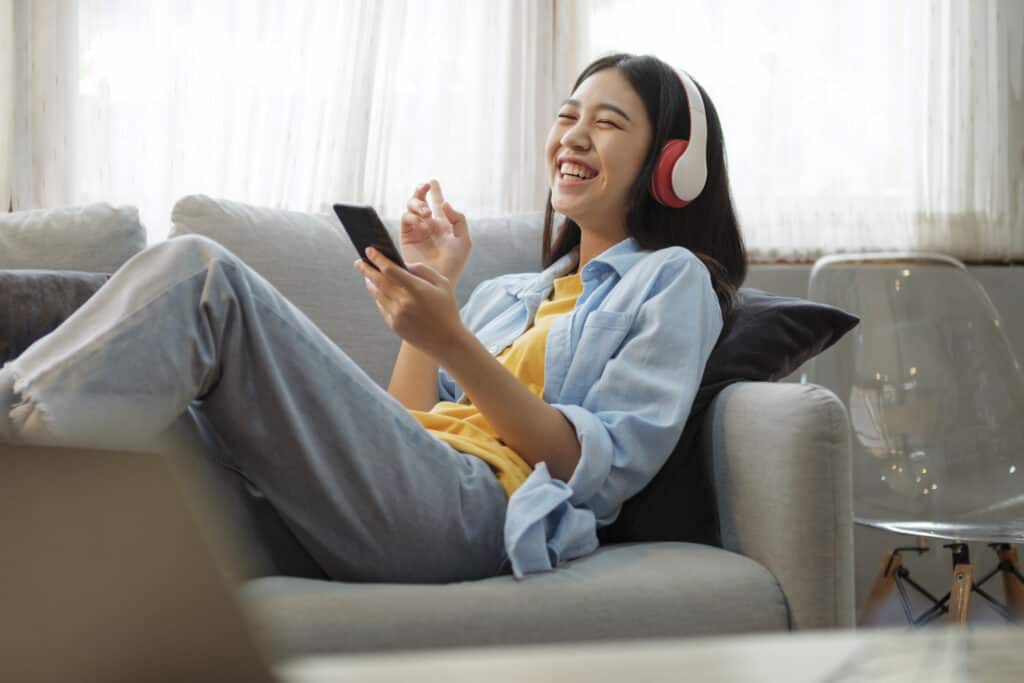 It's no wonder that music subscription platforms are hugely popular. They offer personalisation and convenience through playlist creation, podcasts, and audiobooks.
According to Telsyte's research, 15.7 million Australians had at least one music streaming service as of June 2022, a massive 17% increase from just 12 months prior!
The biggest music streaming platforms in Australia include:
Spotify
Spotify is the world's leading music streaming platform, offering over 100 million songs, audiobooks, and podcasts to Aussie listeners. With over 8 million Australian users, Spotify has several payment options and a basic free version without key features.
Premium:
$11.95/month;
No advertisements;
Offline listening;
Highest audio quality available
Duo:
$15.99/month;
Up to two users per account
Family Plan:
$17.95/month;
Up to six users per account
Student:
$5.99/month;
One account; Special discount for university students
One year of a Premium Spotify plan will cost about $143.
Apple Music
Replacing the old iTunes model, Apple Music is Apple's answer to Spotify. The paid plans give you access to roughly 100 million songs ad-free. Like Apple TV+, new Apple customers can get up to six months free, and there's a one-month trial on offer.
A subscription to Apple Music will cost as follows:
Student:
$6.99/month;
No advertisements;
Offline listening;
Individual:
Family Plan:
$19.99/month;
Up to six users per account
It would cost roughly $156 annually for an Apple Music Individual plan.
Amazon Music
Amazon Music is becoming increasingly popular as more and more people start utilising it as a part of their Amazon Prime subscriptions. Like Spotify, Amazon Music also offers a free plan containing ads without other key features, but for a paid subscription, you'll be looking at $11.99 per month after a 30-day free trial. That's $144 for one year.
There is also a Family Plan for $18.99/month.
Youtube Music
Formerly Google Play Music, YouTube Music can be bundled with YouTube Premium and provides some unique features compared to the other streaming platforms. The only music app to receive a five-star rating for value for money from Canstar Blue, Youtube offers several subscription tiers after a 30-day free trial:
Standard: $11.99/month
Family: $17.99/month (up to five family members)
Student: ($5.99/month)
One year's worth of Youtube Music would also cost $144.
Total cost of music streaming services
Other platforms available includes SoundCloud, Deezer, Tidal and more.
Most people only have one music platform since most music on each platform is the same, unlike video streaming. But Telsyte's research shows that 52% of people still find having at least one music app essential.
Because of this, you can expect to pay about $144 per year to stream music.
The cost of food subscriptions
The price of food has been severely impacted by world events recently, and from December 2021 to December 2022, food prices rose by an average of 9.2%. To beat food-flation, many Australians turned to food subscription services, which according to consumer group CHOICE can represent pretty much the same value for money in money cases, but without having to prepare the meals yourself.
Food subscriptions can generally come in the form of pre-packaged meals like YouFoodz or meal-kit boxes such as HelloFresh. We'll compare the costs of some of the main food subscription services below, which will generally cost you upwards of at least $50 per week:
HelloFresh
HelloFresh is one of the biggest names in the subscription meal delivery service. The company offers generous discounts for new subscribers, making it more affordable for those wanting to try it out.
Weekly cost of Hello Fresh
| Meals | 2 people | 4 people |
| --- | --- | --- |
| 3 per week | $70 | $125 |
| 4 per week | $90 | $150 |
| 5 per week | $105 | $165 |
MarleySpoon
Marley Spoon is up there with HelloFresh in terms of price and quality. It works out to be slightly more expensive for two-person boxes than HelloFresh, but also slightly cheaper in terms of family-sized packages.
Marley Spoon also offers generous discounts to new subscribers. The flexible subscription plans mean customers can skip, pause, or cancel their weekly orders anytime.
Dinnerly
Dinnerly is a cost-friendly meal subscription service for Aussies. Their subscription packages are noticeably cheaper than HelloFresh and Marley Spoon, thanks to using fewer ingredients and a lack of printouts (instead using digital recipes). They too have a flexible service for skipping, pausing, or cancelling boxes.
YouFoodz
Unlike the others listed above, YouFoodz provides pre-packaged meals for one. You can choose up to 19 meals per week with YouFoodz, and you can pick and choose what those meals are from four different menus: Everyday Healthy, Low Calorie, Vegetarian, and Flexitarian.
YouFoodz also offers generous discounts to new customers.
Other food subscription services
Some other popular food delivery and subscription services in Australia include:
Soulara
Macros
MyMuscleChef
Everyplate
Pepper Leaf
You can generally expect to pay between $7 and $12 per meal with each of these services.
The cost of health & fitness subscriptions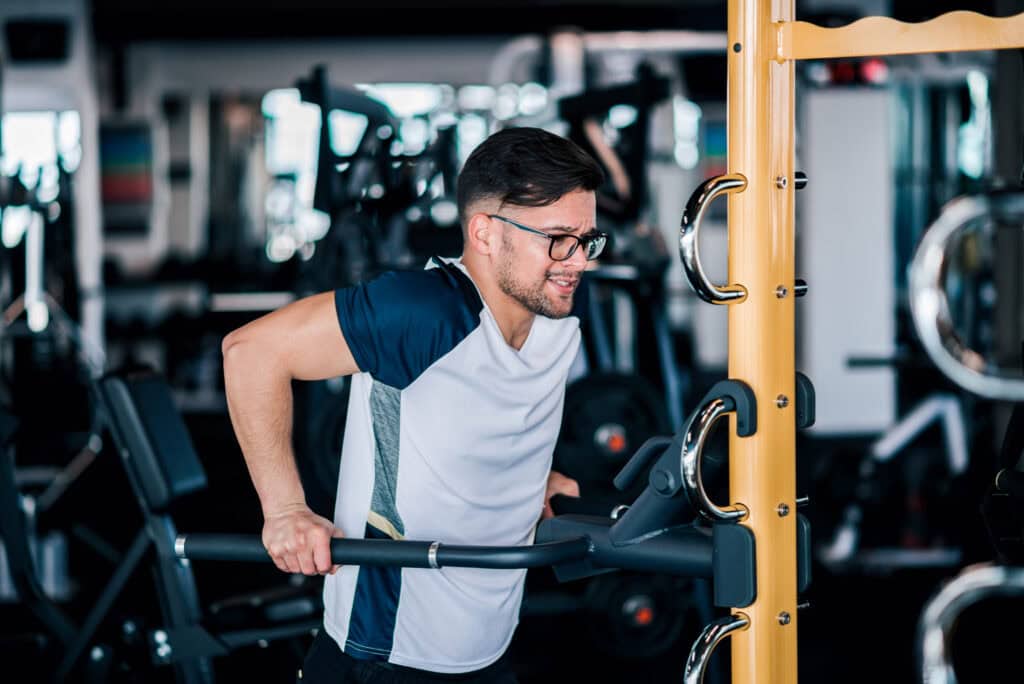 This one may not surprise you, but gym memberships and fitness are among the most significant ways Australians waste money. According to Finder, 50% of the Aussies with a gym membership go less than once a week. That's the equivalent of $780 wasted per person each year, or $2.4 billion in total!
The average gym membership costs $81 per month, but it's easy to spend even more than that on other health and fitness services like:
Personal training apps
Fitness tracker apps
Healthy food and drink subscriptions
The cost of other popular subscription services
There's almost no limit to the products and services you can subscribe to these days. Websites like Subscription Box Australia show just how many options there are, from skincare products to razors to arts and crafts and even toilet paper! Research from 2022 shows as many as 53% of people paying for subscriptions are doing so for 'non-traditional' services or products, i.e not streaming or food delivery.
Some common things we like to receive via subscriptions, either digitally or with physical delivery, include the following:
Alcohol: Sites like BoozeBud and Naked Wines offer ongoing deliveries of your choice of alcohol.
Coffee: If you're after a different sort of drink, there are many different coffee providers you can subscribe to, like Beanhunter, Perk, Coffee Scout and more.
Pet toys and food: The likes of Pet Circle can send you regular boxes of toys and food for your pets.
Books and audiobooks: Audible is the most common audiobook service, but you can also subscribe to regular book deliveries from the likes of NovelTea Book Club and WellRead.
Socks: Yes, you can even pay to receive a regular box of socks through businesses such as Soxy Beast or get Socked, for those who always manage to misplace a pair.
Online learning: You can pay to learn just about anything through apps and websites, with the likes of Duolingo and Babble offering paid subscriptions to learn a new language being a well-known example. Other sites like Skillshare can let you learn just about anything for an annual fee.
You get the idea. All of these subscriptions can easily add hundreds and potentially even thousands of dollars to your annual spending, and you might not even be aware of it.
Too many subscriptions can hurt your loan applications
If you plan on applying for finance any time soon, such as for a personal loan, spending way too much money on subscriptions can actually make it harder.
When you apply for a loan, the lender will assess your recent financial history in order to determine your borrowing capacity. The more payments you have to make in-between paychecks, the harder it will be to fit in a loan's minimum repayments comfortably.
While every lender will have their own assessment criteria, if they deem that you'll have difficulty meeting your repayments, they may end up declining your loan application in line with their responsible lending obligations.
It's generally recommended you clean up your finances as best you can in the months leading up to a loan application. Settle any existing debts you have or consolidate them into one loan; cut down on dangerous expenses like gambling and buy now, pay later purchases; and demonstrate a good savings record by making regular contributions to a savings account.
Above all, make sure you apply for a realistic loan amount with a lender that suits your needs.
Do a subscription spring clean
To cut down on how much you spend on subscriptions you no longer need, do a 'spring clean' of all your outgoing payments and eliminate ones you can do without. According to ING's research, 55% of Australians plan on doing just that.
"It's positive to see that many financially savvy Aussies are looking to cleanse their bank accounts this year," ING's Matt Bowen, Head of Daily Banking said.
"These findings show that small changes like cancelling an unused subscription or monitoring for non-essential outgoings can make big savings when Aussies need it most.
"Creating reminders on your phone or setting up bank account notifications are quick wins for keeping on top of your spending and saving those all-important dollars for the year ahead."
For the Aussies planning to spring clean their finances, the first subscriptions on the chopping block are Entertainment services such as Netflix and Spotify. Gym memberships (15%) and fitness apps (12%) were the next most common responses, followed by image editing and filter apps at 10%.
To do a subscription spring clean, download a copy of your transactions from all your bank accounts and credit cards from the last 12 months. This will let you spot anything you've subscribed to, including the ones with annual payments that are easier to miss.
Carefully go through this list and highlight payments you either don't remember or know you can go without. You might've signed up for a free trial for something months ago and not realised you were being charged for it.
Now, all you have to do is set aside some time to cancel each of these payments manually. This can be a bit painful as many businesses don't make it as easy to cancel as they do to sign up, but it'll be worth it in the end.
By taking the time to eliminate unnecessary subscriptions now (not later!), you could save yourself over $1,000 a year.
William is the Content Manager at Jacaranda Finance. He has worked as both a journalist and a media advisor at some of Australia's biggest financial comparison sites such as Canstar, Compare the Market and Savings.com.au, and is passionate about helping Australians find the right money solution for them.
You can get in touch with William via
williamj@jacarandafinance.com.au
.