14th September 2023
A Guide To The New Payments Platform (NPP)
Navigating the intricacies of modern payment methods can often feel challenging. Enter the New Payments Platform (NPP), Australia's response to the increasing demands for faster and more efficient payment systems.
Last modified: 15th September 2023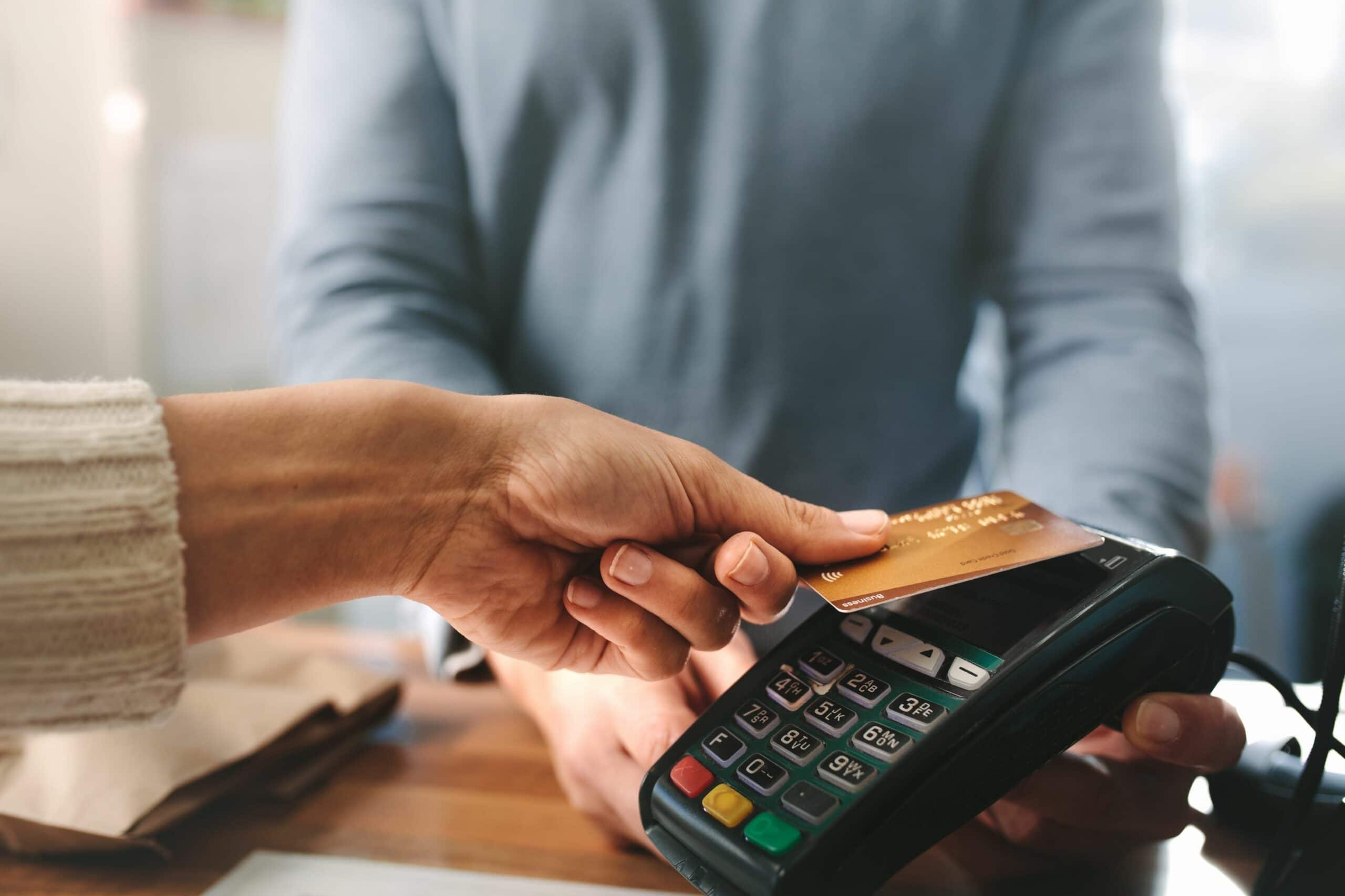 Chances are you've seen the word NPP splashed around on various websites, quite possibly your own bank's, but what is it exactly? And why should you care?
This comprehensive guide will explore what the NPP is, how it works, how it's different to Osko and PayID, and most importantly, how it can benefit you as a consumer.
Originally published 14 May 2021.
On this page:
---
Download the FastMoney App now!
---
What is the New Payments Platform (NPP)?
Launched in February 2018, the New Payments Platform (NPP) is an open-access payment infrastructure. The platform was developed by NPP Australia Ltd and 12 large Australian financial institutions, allowing faster, near real-time and data-rich payments for Australian consumers and businesses. The system operates 24/7, 365 days a year, with no public holiday or weekend breaks.
The NPP also allows businesses to utilise the infrastructure's technology to build and develop an 'overlay' service. This means they can deliver innovative payment services to end-users, such as Osko, the first 'overlay' service of the NPP (see below).
Why was the NPP introduced?
In June 2012, the Reserve Bank of Australia (RBA) released the The Strategic Review of Innovation in the Payments System. It established strategic objectives to improve and modernise the Australian standard electronic payments system.
The RBA called on the banking industry to collaborate and determine how to achieve these objectives. Some of those objectives included:
The ability to make real-time payments;
The ability to send and receive payments outside normal banking hours;
The ability to address payments in a relatively simple way;
The ability to send more complete remittance information.
As a result, the RBA worked with 12 financial institutions (including the big four banks) to develop what's now known as the NPP infrastructure.
Key benefits of the NPP
A significant industry initiative, the NPP was developed to benefit Australian consumers and businesses by offering near real-time payments, 24/7 availability, data-rich payments, and simpler identification.
Real-time payments
Long gone are the days when you would have to wait two to five business days for funds to transfer to your bank account. The NPP allows Australian businesses and consumers to send and receive near real-time transfers from one bank account to another.
24/7 availability
As the NPP operates 24/7, you can send money during weekends and public holidays outside business hours. Previously, you might've had to wait until the start of business on a Monday for your transfer to process.
Data-rich payments
The NPP has allowed for more data-rich payments, with Australians able to use up to 280 characters for their transaction descriptions, including emojis! As a result, customers and businesses can have a timestamp, record transactions, and track their spending.
Simpler identification
Can't remember your BSB and account number off the top of your head? You can use easier banking identification with the NPP and overlay services like PayID. Instead of copying your bank account details when a friend owes you money, you can simply give them your mobile number or email address instead!
Is the NPP safe to use?
As with any new technology, it's understandable if you're wondering how safe it is to use the NPP. The NPP's website states:
"The platform was designed and built with security and fraud front of mind. The central infrastructure is certified to the highest data security standards and monitored 24 hours a day, seven days a week."
Osko by BPAY uses the RBA's Fast Settlement Service and has built-in fraud screening. If there's potential fraudulent behaviour, the payments will slow down so they can respond to the situation quickly.
For PayID, your funds are protected by your bank's fraud screening system. Plus, the only way to access your PayID service is to log into your bank account via mobile or the Internet.
Be mindful of your spending
The ease and speed of NPP transactions could lead to users mistakenly sending payments to the wrong PayID or amount, especially if they are not accustomed to the system.
As annoying as it could be, having to enter a lengthy BSB and account number could sometimes make you think twice about sending someone money for something you don't need.
PayID and Osko: What's the difference?
You might've seen the terms NPP, PayID, and Osko used interchangeably, but they are actually different things and serve different functions within the modern Australian payment system.
The NPP is the underlying platform that facilitates real-time, 24/7 payments between financial institutions in Australia; the latter two are services that allow you to make these payments.
PayID is a feature of the NPP offering an alternative to the traditional BSB and account number method of transferring money. PayID is a unique identifier linked to your bank account, such as a mobile phone number or email address, making the process much simpler. You can also use an ABN as an identifier.
Osko, on the other hand, was the first 'overlay service' to use the NPP infrastructure. Created by the makers of BPAY, Osko facilitates near real-time payments 24/7 between participating financial institutions. You might be familiar with the Osko symbol in your banking app when you make a transfer!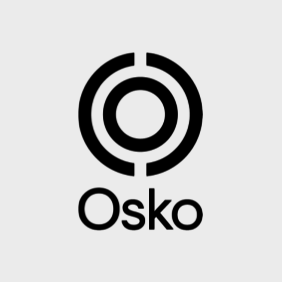 How to set up PayID
PayID is offered by over 100 banks and credit unions, so chances are pretty high that you can create and link a PayID to your account. Setting up PayID can be as simple as logging into your banking app or online portal and following the prompts. The steps are usually:
Navigate to PayID Setup
Choose Your Identifier, whether it's your mobile number, email or ABN (for businesses)
Link your identifier to a specific account
Verify your identifier via a verification code or link
Confirm your PayID, and you're good to go!
Transactions made with PayID have the same level of security as your existing bank accounts, but you should still exercise caution and follow your specific institution's instructions carefully.
Adoption and Usage of the NPP in 2023
Uptake of NPP-enabled transactions has been rapid, albeit slower than anticipated by the Reserve Bank. Every year since its inception in 2018, the NPP has released a roadmap detailing how many people use it.
The latest roadmap from October 2022 revealed that close to 89 million accounts can make or receive NPP payments, and the platform processes more than 100 million monthly transactions.
One in three of all account-to-account credit transfers occur via the NPP. There are close to 13 million registered PayIDs, a 44% increase over the previous 12 months; 315,000 new PayID registrations on average being added every month.
Which banks use the NPP, PayID and Osko?
Since its launch in 2018, over 100 banks, lenders, payment solutions and financial institutions have joined the NPP and offer real-time payments through PayID or Osko.
Here's the complete list of those institutions that use NPP infrastructure as of September 2023. Click the dropdown menus to find the one you're after, or learn more about each financial institution here.
ANZ
American Express
AMP
ASL
Australian Military Bank
Australian Mutual Bank
Australian Unity
Auswide Bank
AWA Alliance Bank
Azupay
Bendigo Bank
Bank Australia
Bank First
BankVic
Bankwest
Bank of China
Bank of Heritage Isle
Bank of Melbourne
Bank of Us
BankSA
BankWAW
BCU
Beyond Bank
BOQ
Border Bank
Broken Hill Community Credit Union
Commonwealth Bank
Citi
Cuscal
The Capricornian
Central Murray Credit Union
Community First Credit Union
Coastline
Credit Union SA
Easy Street
Eon
Ezidebit
Ezypay
Family First Credit Union
Firefighters Mutual Bank
First Option Bank
Flash Payments
G&C Mutual Bank
Geelong Bank
GoCardless
Goulburn Murray Credit Union
Great Southern Bank
Greater Bank
HSBC
Hay
Health Professionals Bank
Heritage Bank
Horizon Bank
Hume Bank
ING
Indue
Illawarra Credit Union
IMB Bank
ICBC
Jacaranda Finance
JP Morgan
LCU
LLL
Macquarie Bank
The Mac
ME
Merchant Warrior
Monoova
Move Bank
The Mutual Bank
MyState
NAB
Newcastle Permanent
Next Payments
Northern Inland Credit Union
Orange Credit Union
Paypa Plane
P&N Bank
People's Choice Credit Union
Police Bank
Police Credit Union
QBank
Qudos Bank
Queensland Country Credit Union
The Reserve Bank of Australia (RBA)
RACQ Bank
Regional Australia Bank
Reliance Bank Australia
Ria
Rural Bank
South West Slopes Credit Union (SWSCU)
Square
St. George Bank
Summerland Credit Union
Suncorp
Teachers Mutual Bank
UBank
UniBank
Unity Bank
Up Bank
Virgin Money
Westpac
Wise
Warwick Credit Union
Zai
Zeller
Zepto
60-second transfers3 with Jacaranda
You can also benefit from the New Payments Platform as a Jacaranda customer. If you've applied for a loan and have accepted a signed digital contract, you could receive your funds within 60 seconds3 if you have an NPP-enabled bank account!
As you can see from the list above, most banks in Australia are on the NPP at the time of writing, including all ANZ, Commonwealth Bank, NAB and Westpac. So, if you need funds quickly and don't want to wait days, see if a loan from Jacaranda Finance is right for you and check if you qualify today!
Funds in 60s
to PAYID Enabled Banks
Not all banks or bank accounts are PayID enabled. To find out more information about PayID and how it works, please visit https://payid.com.au/ or contact your bank.
---
The information on this website is for general information only. It should not be considered professional advice from the website owner - Jacaranda Finance. Jacaranda Finance is not a financial adviser, and the content on this page does not take into account your objectives, financial situation or needs. You should consider seeking independent legal, financial, taxation or other advice to check how the website information relates to your unique circumstances.
Jacaranda Finance is not liable for any loss caused, whether due to negligence or otherwise arising from the use of, or reliance on, the information provided directly or indirectly by use of this website.
William is the Content Manager at Jacaranda Finance. He has worked as both a journalist and a media advisor at some of Australia's biggest financial comparison sites such as Canstar, Compare the Market and Savings.com.au, and is passionate about helping Australians find the right money solution for them.
You can get in touch with William via
williamj@jacarandafinance.com.au
.