16th March 2023
Jacaranda Finance named as a 2023 Small Business Champion Finalist
Jacaranda Finance is delighted to announce it has been named as a finalist for the 2023 Australian Small Business Champion Awards.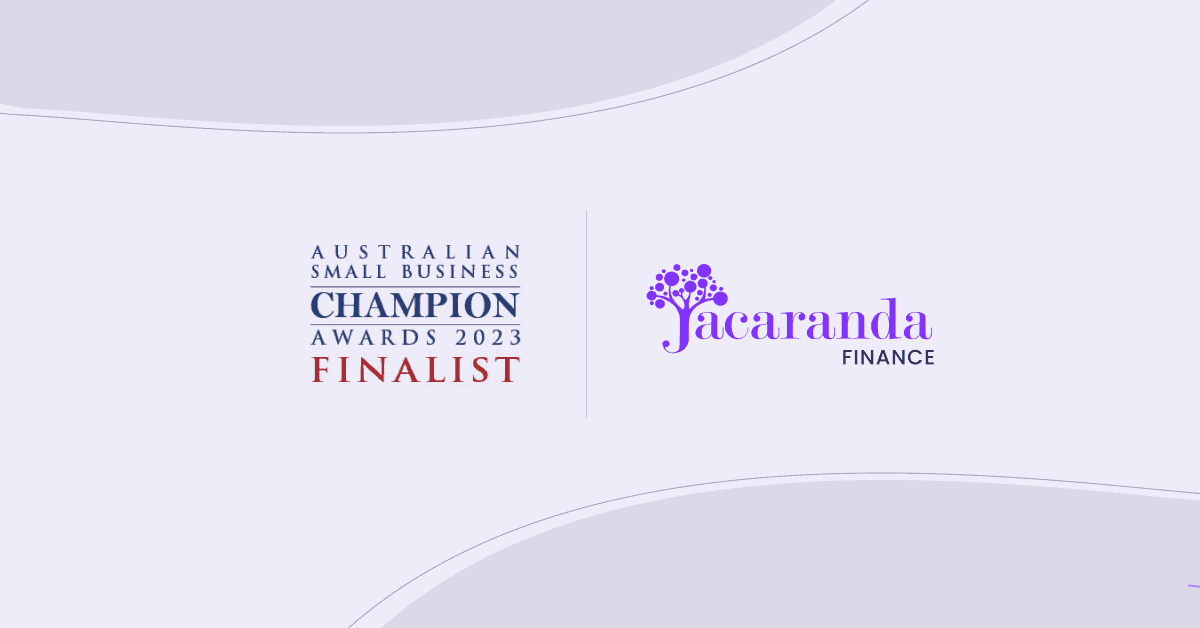 Nominated in the financial services category, The Small Business Champion Awards is a prestigious award recognising small businesses across Australia.
Jacaranda previously won the award back in 2021, and the final results are set to be announced next month.
But regardless of whether Jacaranda ends up a winner or not, Jacaranda Finance Head of Growth Matt Wong said he is proud the company is being recognised for its hard work and dedication.
"It's fantastic to be named as a finalist again, and every single member of the Jacaranda family has worked hard to get us here over the last couple of years," Matt said.
"Jacaranda is passionate about serving the needs of everyday Aussies across a broad range of credit profiles when it comes to paying for life's key expenses. As a leader in the field of online loan-processing technology, our goal is to become the number one digital lender for these everyday Australians.
"We believe we are well-placed to achieve this goal and can continuously adapt to the changing needs of our customers - both new and existing."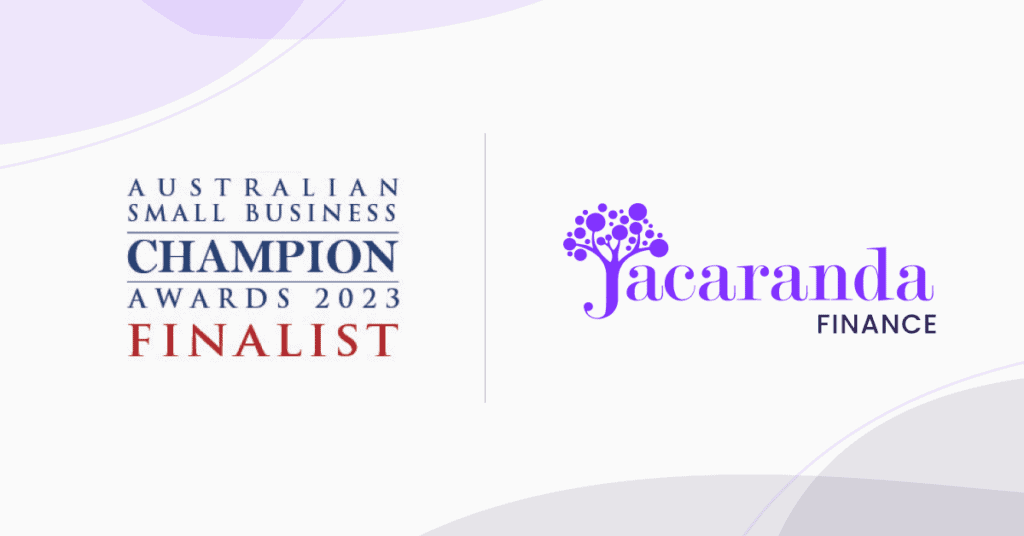 As a small business, Matt believes that it is imperative to prioritise the experience of customers above all else, and this core value places Jacaranda ahead of its competitors.
"Customers are at the forefront of our minds during everything we do, and our assessors and customer service officers go through regular and thorough training to maintain that focus. Customer service officers, assessors and leaders work together to create these great experiences," he said.
"We encourage anyone looking for fast, fair and responsible finance to ask us whatever questions you might have."
The Small Business Champion Awards will be announced on 28 April 2023.
See here for a full list of Jacaranda's recent awards & nominations.
For any further questions, please contact media@jfloans.com.au or williamj@jacarandafinance.com.au.
William is the Content Manager at Jacaranda Finance. He has worked as both a journalist and a media advisor at some of Australia's biggest financial comparison sites such as Canstar, Compare the Market and Savings.com.au, and is passionate about helping Australians find the right money solution for them.
You can get in touch with William via
williamj@jacarandafinance.com.au
.