Home > Bad credit loans from $300 to $10,000 | 100% online
Bad credit loans from $300 to $10,000 | 100% online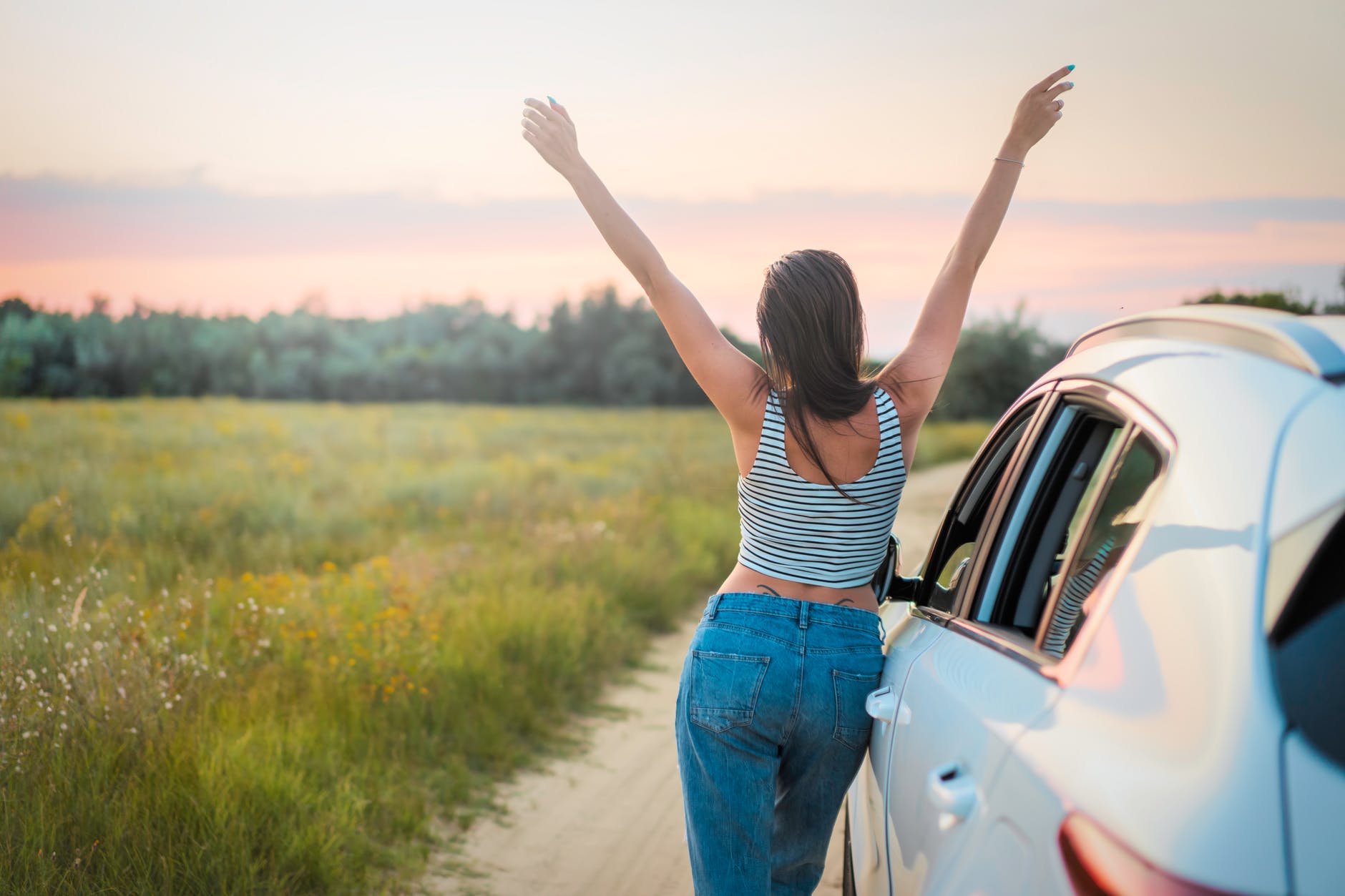 What is a bad credit loan?
Bad credit loans are a loan given by a lender to someone with a poor credit history. They are for people who do not have good credit scores. Examples of this loan type are payday loans and loans with no credit check. You can usually get this type of loan if you are employed.
Bad credit, or poor credit, is a credit report that reveals you have not repaid past loans in a timely manner. In such cases, your credit report shows if you have had applications rejected by lenders for having bad credit. This causes lenders to question whether to approve you for finance, as people with bad credit are a higher risk. This is where bad credit personal loans come in to play.
An alternative to bad credit loans
Secured & unsecured $5,000 loans
If you don't have bad credit you can be eligible for a loan from a bank, credit union or standalone lender at a more competitive rate than bad credit loans. You may be able to borrow up to a limit of $5,000 and do not have to attach an asset as a guarantee.
Typically, secured loans include mortgages, car title loans, and pawnshop loans. You can typically qualify for an unsecured loan if you are employed and get what is called a "bad credit loan".
| Loans for Bad Credit | Bad Credit Loan |
| --- | --- |
| Small Cash Loan Bad Credit | Bad Credit Loans |
| Cash Loans Bad Credit | Loans for People with Bad Credit |
Quick Loans with Bad Credit
What is a quick loan for bad credit? They are loans that are given quickly to people who do not have a good history of repaying their debts on time. If you need a quick loan, click the apply button today. Many people qualify for a loan, even when they believe they have rotten credit scores. If you are employed or have income, you may qualify for a loan even with bad credit.
Getting a loan with a poor credit history
When you have a poor history of paying your bills, it can limit you in several ways. However, at Jacaranda, we know that your credit score can be a result of something that happened in your past that may have been out of your control. We understand that having not so great credit can be limiting, so we don't want to make your situation any more difficult. With us, you can borrow up to $10,000 in the most hassle free-way. Your credit score is a result of the past and we know that that's where it should stay!
Who is Jacaranda Finance?
In a nutshell, Jacaranda Finance is a digital lending company that offers lending. We have a simple application and approval process, combined with a straightforward repayment system. The way it works is that you just need to jump online to apply for one of our loans. Then, we'll get back to you with an outcome of your application.
Since our process is so simple, it means that we can give you an outcome of your application in a very short amount of time. Another bonus is that the time it takes for us to send you your funds is super short as well. We transfer your funds as soon as you have accepted your loan contract. Your funds can then end up in your account that same day.
You can also rest assured knowing that Jacaranda Finance is a responsible lending business. We will never give you an cash advance loan that you cannot afford or that does not meet your needs.
What are bad credit loans?
They are a type of personal loan that we offer to borrowers who don't have the best credit rating. So, even though we don't offer cash loans no credit check fast approval, we may still be able to help. We do medium and large secured personal loans and small personal loans that can all be applied for online, within the comfort of your own home. Below we've explained all you need to know about our different types of loans.
Small personal loans
They are unsecured personal loans with very fast outcomes. With these, you can borrow between $300 and $2,000 that can be repaid over the space of a 12-month period.
Medium secured personal loans
With our medium sized bad credit loans you can borrow between $2,001 and $4,600. They can be repaid over a period of 13 – 24 months.
Large bad credit loans
Our large secured loans are between $5,000 to $10,000 and can be repaid over a 13 to 24 month period.
To summarise:
| Loan Type | Secured Options | Loan amount | Loan term |
| --- | --- | --- | --- |
| Small Bad Credit Loans | Unsecured | $300 to $2,000 | 9 to 12 months |
| Medium Cash Loan | Can be Secured | $2,001 to $4,600 | 9 to 24 months |
| Large Personal Loan | Secured | $5,000 | 9 to 24 months |
What are bad credit payday loans?
Poor credit rating and bad credit loans are generally the type of loan someone searches for when borrowing money between paydays, we provide a number of alternatives for similar situations. If you have bad credit and need a quick cash loan, one of our secured or unsecured loans is likely going to work for you. Payday loans are for those who need to borrow money quickly and are employed. If you need this type of loan, you can apply here. Consider applying even if you need a cash loan.
To find out more about fees and charges for fast cash loans bad credit, visit the moneysmart website.
What does it mean to have bad credit?
When you have a less than impressive history of borrowing money, it refers to your rating. A credit rating refers to a value given to you on a scale from 0 to 1200. The value of your score reflects the information contained on your report. This report contains information. The higher your score, the better your credit history.
Your credit report contains some of the following information:
Name, date of birth, address history and employment history
Your monthly repayment history
Details of credit inquiries you've made
Court judgements
Consumer credit accounts such as credit cards
The length of your credit history
A good history of borrowing is generally considered anywhere above 620. A score anywhere below this is not considered a good score. With us, you can get cash loans Australia. So, even if your score is below 620, you can still apply. Guaranteed approval is a myth! We help people with good credit, no credit, and ugly credit – so your chances of getting a loan may be higher.
4 Factors that contribute to your credit score
Your credit score is one of the most important numbers in your life. Your credit score is a number on your credit file that's based on financial and personal information. This score is calculated based on things such as how much money you've borrowed, how many applications you've submitted and how frequently you pay your debts. Sometimes, minor decisions you make can have a huge effect on your score, so it's important knowing about the factors that contribute to your credit score. Here are 4 factors that affect your credit score that you should be aware of:
Repayment history.

This is one of the biggest factors that contributes to your credit score. Making any late or missed payments on your loans or bills is one way to significantly lower your credit rating. That's because the majority of your rating is based on your payment history, which is why it's important you have sufficient funds whenever you have a payment due. 

Applying for several loans or credit cards around the same period.

Any loan or credit card application is known as an "inquiry". This has a strong effect on your credit score as it illustrates some sort of financial trouble. Try to avoid making several applications at the same time, and try focusing on applying for loans you're eligible for.

Rarely checking your credit report.

Even if you've been making all your payments on time, errors and inaccuracies can still occur on your credit report, ultimately lowering your score. It's recommended you review your credit report at least once every 12 months to ensure all information is up-to-date and accurate.

Maxing out your credit card limit. Spending your credit card limit is another factor that contributes to a bad credit score. This is also known as your credit utilisation ratio (debt-to-credit ratio) and is one of the first things lenders assess. This is simply the amount of credit you're using divided by what your credit limit is.
Why come to us if you want a bad credit loan?
At Jacaranda Finance, we understand that borrowing from a bank or other financial institution can be difficult if you don't have a great score. It's disappointing to get let down, so that's why we think you should come straight to us for a bad credit loan.
Instead of looking at your credit rating we look at your bank history over the last 90 days as well as your Centrelink income statement if you receive one. With this information, our highly skilled loan assessment team will do our best to understand your current financial situation and not blame you for your past.
Likewise, if you are earning a Centrelink Income – if you are receiving a regular payment then we can approve your loan.
How to get a bad credit loan from Jacaranda?
The way our lending works, is by first completing our simple online application form. You can find it right here! The form is very easy to fill out and will ask you a few questions about your personal details and purpose for borrowing the loans. Since the form is very straightforward, it only takes just a few minutes to fill out.
Once you've submitted the form, you just need to sit back, relax, and have a cup of tea. We'll get back to you with the outcome of your application as soon as possible. We'll contact you with the decision we've made about your application. If we decide to extend you a loan offer you just need to accept or reject the contract. If you accept, we'll transfer your funds to you straight away.
We also guarantee that if have a question about our bad credit loans, a person will answer the phone every time you contact us between 8am to 6pm Monday to Friday. If you have a query outside of these times – simply send the team an email and we will get back to you the next business day.
Am I eligible for a bad credit loan?
As part of our duty as responsible lenders, we have some lending criteria we must comply with. That means we can only lend to people who meet our eligibility requirements. Here is a list of some of the requirements needed to qualify.
You must be at least 18 years of age
You've got to be receiving a regular income (for at least 90 days prior to applying)
Finally, you must be an Australian citizen or permanent resident to be eligible
4 ways to increase your chances of loan approval
If you've struggled in the past to get approved for loans due to bad credit, you can always apply for bad credit personal loans. However, if your credit score reflects that you have handled past loans and debts very poorly, it might not be so easy to get approved for bad credit loans. Fortunately, you can increase your chances for getting approved for bad credit personal loans. Here's how:
Know your credit score:

The following agencies allow you to access a free annual credit report:

Illion

,

Experian

and

Equifax

.

Make sure there are no inaccuracies on your credit report. If there is, you need to rectify these immediately. Knowing your credit score will give you an idea of your general financial standing. Additionally, it can help you determine what to look for in a loan offer.

Research lenders and find the best fit:

Even if you have a bad credit score, you may still be able to qualify for a loan if you've chosen the right lender. Some lenders may be able to lend you smaller amounts of money if you are in the process of rebuilding credit. Traditional lenders like banks or credit unions, will most likely turn down applicants with a credit score below 700. However, online lenders, like Jacaranda Finance may still be willing to work with you.

Provide a cosigner or collateral:

If you have a high credit utilisation ratio (level of debt), you can increase your chances for approval by considering the addition of collateral or a cosigner. Collateral should be something of significant value that is able to cover the costs of your loan if you fail to make the repayments. These are referred to as secured loans. Securing your loan makes it far less risky to lend to you and therefore your chances of loan approval are increased.

Pay off existing debt:

It can be daunting to pay off debt for some people, however, t

here are many methods to effectively and quickly reduce your level of debt. When paying off debt, you may need to make some changes to your daily spending habits. For example, consider swapping out take out food for home-cooked meals.
What information do I need handy?
Our unsecured personal loans with very fast approval work because everything is done electronically. This includes the application form as well as the information we require from you. Here is a list of the information we'll need from you when you apply for cash loans:
Name and address
100 points of ID, proving your identity
Your contact details including your mobile number and email address
Your internet banking details
What kind of loans for bad credit can we approve?
With Jacaranda finance, the types of loans we offer to our clients can be for a variety of different purposes. Often people use loans for the following purposes.
Do you do bad credit car loans?
Yes! We do not offer fast cash loans no credit check, because we do perform credit checks on all our applicants. Although we do perform credit checks, this is not the only thing we look at when we are assessing your application. With our bad credit car loans, we find that the most important thing for us to look at is your current financial situation. This allows us to determine whether you will be able to manage the repayments.
With our bad credit car loans, you are most likely considering borrowing money to help pay for a used car. To apply you'll need to meet our eligibility requirements as well as providing us with an asset as security for the loan. The asset can't be the car you are planning to pay for, however, it can be another car or vehicle you own. Some examples of assets that people can use as security are motorbikes, cars, caravans or boats.
We'll ask you to provide information about the make, model, year and registration number so that we can make an accurate valuation of the vehicle.
Loans for bad credit
Loans for bad credit are a means of borrowing money when you are low on funds. If you don't have bad credit you can be eligible for a loan from a bank, credit union or standalone lender at a more competitive rate than a bad credit loan. You may be able to borrow up to a limit of $5,000 and do not have to attach an asset as a guarantee.
As you can see, borrowing cash can serve a variety of purposes. They can come in handy when you need to borrow cash immediately because the application process is so quick. Though  personal loans have some other benefits too:
They can help you to improve your credit rating! If you are reliable with making your repayments on time, bad credit personal loans can, in fact, help you to raise the value of your credit rating. It's because this demonstrates to lenders that you can use credit responsibly.
Bad credit loans Australia can get you out of a sticky situation. If your credit rating is preventing you from getting a loan from another source, our no credit check loans can help you out.
They are fast and simple. In case we haven't emphasised it enough, our loans are easy to apply for and you receive them very quickly!
Types of bad credit loans
The following are terms that people search for in order to utilise lending services such as ours. Keep in mind that it is not guaranteed that we will have no credit check, nor is approval guaranteed.
| bad credit loans | small loans with bad credit |
| --- | --- |
| quick loans with bad credit | bad credit personal loans Australia |
| small loan bad credit | fast loan bad credit |
| bad credit personal loans with very fast approval | personal loans guaranteed approval Australia |
| loans guaranteed approval Australia | loans for bad credit |
| bad credit cash loans guaranteed approval | no credit check loans guaranteed Australia |
| small personal loans Australia | Credit 24 Hours |
| Short term loans bad credit Australia | Quick Cash Loans Bad Credit |
| Guaranteed Approval Loans Australia | Unsecured Personal Loans Bad Credit Instant Decision Australia |
| Bad Credit Personal Loan | Fast Loans |
| Loans for Bad Credit Rating | Quick Loans |