22nd August 2022
Why you need car insurance for a car loan
We explain the ins and outs of car insurance and why you need one when applying for a Jacaranda Finance car loan.
Last modified: 16th December 2022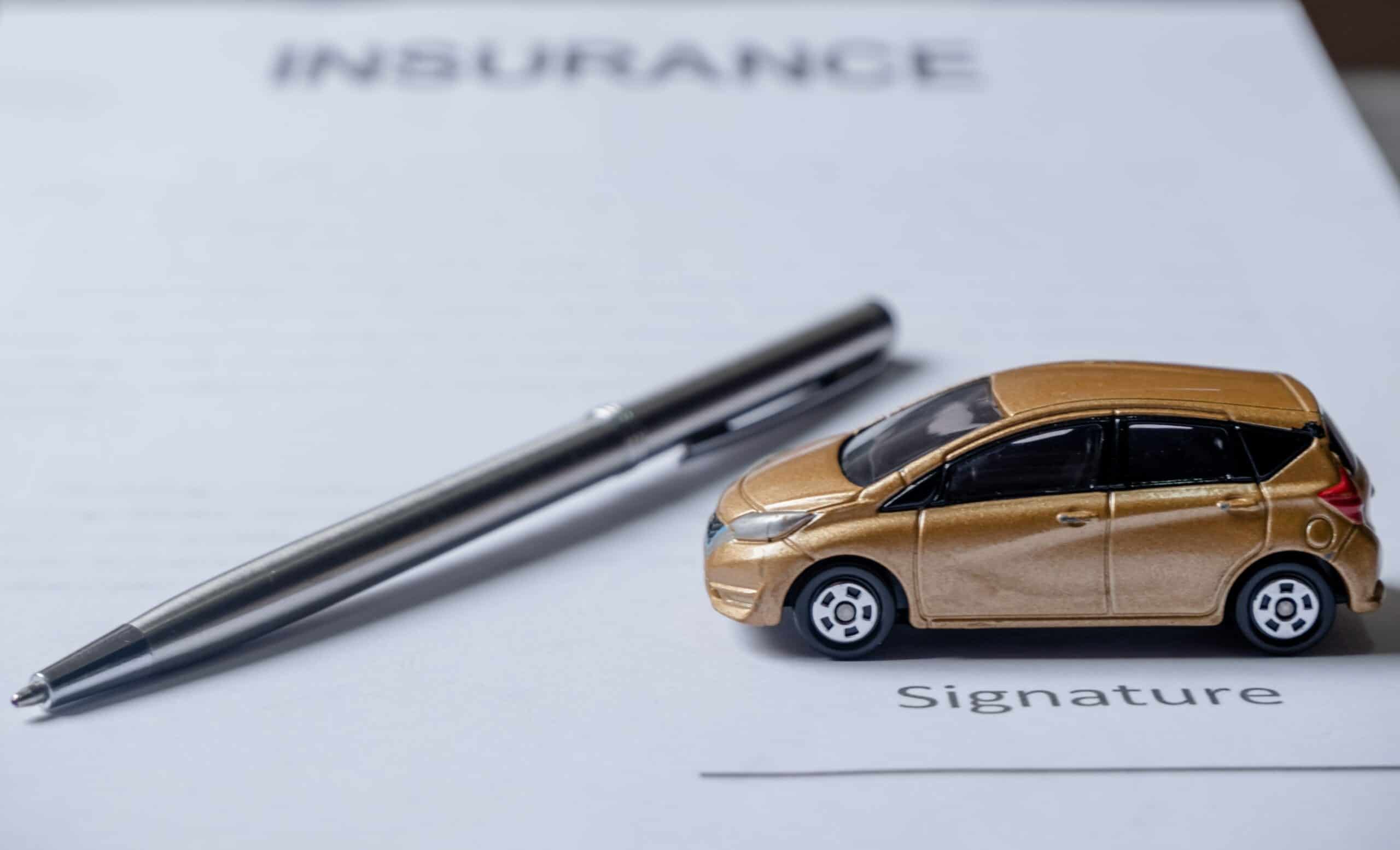 Car insurance is arguably one of the most important insurance policies you can get: if you're ever in an accident, you don't want to be paying thousands of dollars for repairs. But did you know that car insurance is often compulsory when applying for a car loan?
In this article, we'll explain the ins and outs of car insurance and why you need one when applying for a Jacaranda Finance car loan.
On this page:
What is car insurance?
Car insurance is a type of insurance policy designed to cover damages to your car as well as other cars, people and property. By paying your insurer an annual premium (the cost of the policy), they in turn should cover you for an amount specified in your insurance contract.
The amount you're covered for will depend on several factors, one of which is the type of policy you go with.
The different types of car insurance explained
There are essentially four different types of car insurance in Australia:
Compulsory Third Party Insurance (CTP)
Third Party Insurance (don't confuse it with Compulsory Third Party Insurance!)
Third Party, Fire and Theft Insurance
Comprehensive Insurance
CTP insurance, also known in some states as 'Green Slips', is a mandatory insurance in each state and territory. It's designed to protect anyone you might injure while driving and is the only type of car insurance that does so. 
Paying for CTP insurance is often an included cost when registering a car, but it will depend on the state. 
Average annual cost: $639 (Finder)
TPP insurance only covers property damage as a result of your vehicle. For example, driving through someone's fence would likely be covered by TPP, and some policies can also cover legal costs as well.
Third-party fire and theft covers the same as TPP insurance as well as damage caused to your vehicle by fire and theft. However, it doesn't cover any other forms of damage. 
Average annual cost: $646 (Finder).
Comprehensive insurance, on the other hand…
Comprehensive car insurance is... well, the most comprehensive type of car insurance: it covers everything TPP and fire and theft insurance covers in addition to any other damage to your car, such as:
Damage to your car from another vehicle
Damage to your car from rain, hail, natural disasters etc.
Your car being stolen
And much more, even if you're at fault. It can also provide extra benefits like roadside assistance and hire cars at no extra cost. It'll all depend on the policy.
What does each type of car insurance cover?
| Type | Injuries or death to other people | Damage to other people's car/property | Damage or loss caused by fire/theft | Damage to your car |
| --- | --- | --- | --- | --- |
| CTP | Yes | No | No | No |
| Third-party property (TPP) | No | Yes | No | No |
| Third-party property | No | Yes | Yes | No |
| Comprehensive | No | Yes | Yes | Yes |
Why do you need comprehensive car insurance for a car loan?
Car insurance isn't just a 'nice to have'. If you're applying for a car loan with Jacaranda Finance, then you will need a comprehensive car insurance policy. Otherwise, we will not be able to approve your application.
This is because we're a responsible lender, which means we require proof that you've comprehensively insured the vehicle before we can send the money to your bank account.
Nearly all responsible lenders in Australia require comprehensive insurance, as it's the only way the loan balance can be recovered if the car is written off in an accident.
For this reason, having a good comprehensive car insurance policy is in both your interest and ours.
How much does comprehensive car insurance cost?
You might've seen some examples before of the average cost for both TPP and CTP insurance, both setting the average driver back about $650 a year. However, comprehensive car insurance blows these costs out of the water.
According to the Australian Automobile Association's (AAA) Transport Affordability Index, the average annual cost of comprehensive car insurance in capital cities was $1,580 in early 2022. But depending on where you live you'd see very different figures. For example, comprehensive policies were $1,022 more expensive in Adelaide ($1,957) compared to Perth ($935), and below average ($1,274 a year) in regional centres.
| Rank | City | Average annual premium | Quarterly change |
| --- | --- | --- | --- |
| 1. | Adelaide | $1,957 | +$17 |
| 2. | Melbourne | $1,887 | +$18 |
| 3. | Brisbane | $1,845 | +$97 |
| 4. | Darwin | $1,741 | +$21 |
| 5. | Sydney | $1,657 | +$76 |
| 6. | Canberra | $1,438 | -$68 |
| 7. | Hobart | $1,180 | N/A |
| 8. | Perth | $935 | +$70 |
| - | Capital avg. | $1,580 | +$29 |
| - | Regional avg. | $1,274 | +$15 |
Source: AAA Transport Affordability Index – Quarter 1, 2022.
What affects your car insurance premiums?
Car insurance is likely to cost a different amount for each individual person, as there's a wide range of factors that influence premiums.
As shown in the example above, your state or territory is one factor: some states and territories pay more than others on average due to factors like crime and theft rates, accident statistics, the portion of residents who drive, and much more.
Here are just some of the other key things that affect car insurance premiums:
Your suburb may have higher crime rates, more natural disasters etc.
Where you keep your car, be it in a garage, on the street etc.
The value of your car, as more valuable cars cost more to insure
The colour of your car, as some colours are more likely to crash (true story!)
The security features on the car
The safety rating of the car
Any modifications made, as these can impact how your car runs
How much it costs to repair and more.
Your age. Drivers under 25 tend to pay a lot more than older drivers
Your gender. Men are involved in more claims and therefore tend to pay more than women
Your claims history. The less you claim, the cheaper the premium
Your driving history. Speeding fines and infringements can up your premiums
The number of drivers listed and more
Your level of cover. Some insurers offer different tiers of comprehensive cover
Your excess. A higher excess when you claim can lower your ongoing premiums.
Optional extras on your policy like free windscreen replacement.
Your driving habits. Some insurers now offer 'pay-as-you-drive' policies with distance-based premiums.
Insurer discounts like online application discounts, multi-policy discounts etc. can give you money off on your premiums.
For example, Canstar research revealed a male under 25 in NSW pays $2,505 on average in New South Wales, while a female under 25 pays $2,254: about $250 less.
But both genders under 25 pay a lot more than an older driver. In the same state, a driver over 50 would pay just $991 per year on average.
How do you find the right policy?
We haven't yet talked about one of the biggest reasons behind the vast differences in car insurance costs: the insurer themselves. According to Finder's research, the most expensive car insurer charged more than double the cheapest on average for the exact same driver.
Different insurers will have different risk profiles and different levels of cover, which is why it's crucial you find the right car insurance policy. When applying for a car loan at Jacaranda, we assess your whole financial situation, which includes looking at your regular expenses.
If you could save hundreds of dollars each year just by changing your insurer, then this could make a big difference to your chances of approval.
Compare car insurance policies online
Thankfully, it's easy now to compare car insurance policies on the internet. There are multiple car insurance comparison sites that can provide quotes based on your details - just be mindful that they might not be showing you the whole market.
It doesn't take long to find a policy that could save you money and be better suited to your needs as well. And speaking of things that don't take long…
Apply for a Jacaranda car loan today
Whether you've already got a car in mind or you're looking for pre-approval before you go shopping, Jacaranda Finance has got you covered.
Thanks to our speedy online application form and loan processing platform, you can apply in minutes1, and, if you apply within normal business hours, you could receive same-day pre-approval2.
What's more, once you're approved, we can send the seller the money in just 60-seconds3, because we know you want to be on the road sooner rather than later. 
William is the Content Manager at Jacaranda Finance. He has worked as both a journalist and a media advisor at some of Australia's biggest financial comparison sites such as Canstar, Compare the Market and Savings.com.au, and is passionate about helping Australians find the right money solution for them.
You can get in touch with William via
williamj@jacarandafinance.com.au
.