27th January 2023
Car Loans vs Dealer Finance: A Comprehensive Guide
When purchasing a car, one of the most important decisions you'll need to make is how to pay for it.
Last modified: 24th January 2023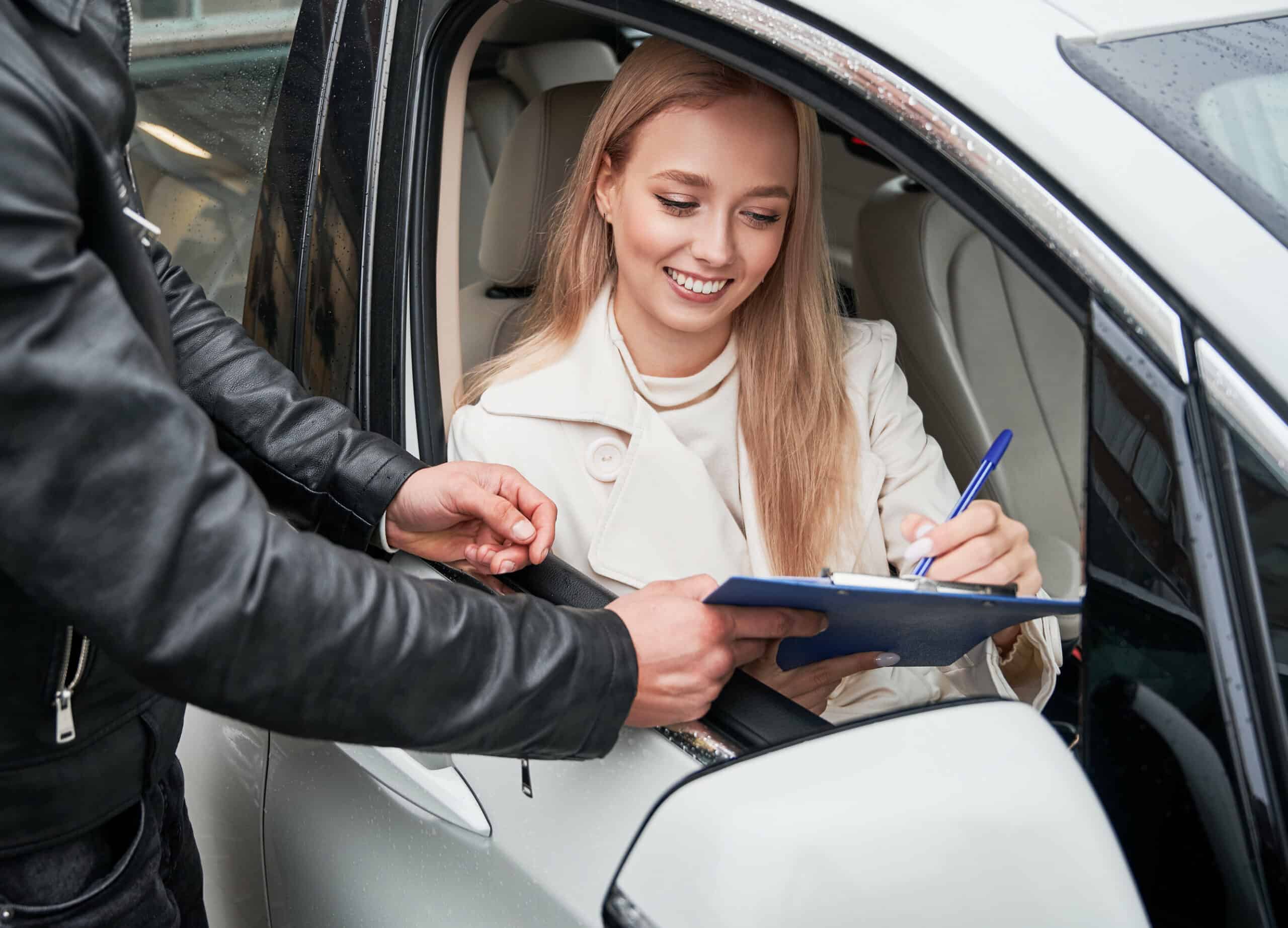 Unless you've got the cash to buy it outright, chances are you'll need to use finance to get the keys for your new set of wheels. In Australia, two of the main options for financing a car are car loans and dealer finance.
Both options have their pros and cons, and it's essential to understand the differences between them to make an informed decision. In this article, we'll take a closer look at car loans and dealer finance and compare the key features of each option, so you can decide which one is right for you.
The information on this website is for general information only. It should not be taken as constituting professional advice from the website owner - Jacaranda Finance. Jacaranda Finance is not a financial adviser, and the content on this page does not take into account your objectives, financial situation or needs. You should consider seeking independent legal, financial, taxation or other advice to check how the website information relates to your unique circumstances.
Jacaranda Finance is not liable for any loss caused, whether due to negligence or otherwise arising from the use of, or reliance on, the information provided directly or indirectly by use of this website.
---
Table of contents
---
What is a car loan?
A car loan is essentially a secured car loan used specifically to buy a car or vehicle. A bank or lender will assess your application, and if successful, your chosen lender will send the amount as a lump sum to the seller. You'll then repay that lump sum with interest over a set period, known as the loan term.
By securing the car against the loan as collateral, the lender can repossess and sell it if you default on the loan.
See also: Car Loans vs Salary Sacrificing.
Jacaranda Finance car loans
Jacaranda Finance offers secure and flexible car loans of up to $25,000, with loan terms of up to 48 months and fixed repayments.
What's more, we don't charge any fees for extra repayments or paying your loan off early, so you can adjust your repayment schedule to your needs.
Check out a Jacaranda Finance car loan today.
What is dealer finance?
Dealer Finance is a type of car loan offered by car dealerships to customers buying a car in-store. These loans operate in much the same way as car loans - you'll still have a fixed loan term, an interest rate and repayments to make - but are exclusive to that dealership or car manufacturer.
See also: Dealership car loans.
Car loans vs dealer finance: how are they different?
Car loans and dealership loans are similar in many ways, as dealer finance is really just a different type of car loan from a different provider. But there are some significant differences between them which we'll explain below.
---
Interest rates and fees
Car loan interest rates and fees can vary significantly depending on a range of factors, such as:
The bank or lender providing the loan
The credit score and finances of the applicant
The type of car and the cost
Whether the car is new or used
Whether the applicant makes a deposit on the car or uses a balloon payment
And more.
Dealer finance interest rates can often be lower than those offered by car loans. While some dealership loans can legitimately be cheap, the devil is ultimately in the detail: they might charge higher extra fees or try to tack on additional extras you don't need to boost the price of the loan overall. You might also be charged a higher driveaway price for a car bought from a dealership, which can render a low interest rate moot.
Car loans and dealerships can both offer competitive interest rates and low fees, depending on where you look. So do your research to see if you can find a good interest rate that suits you.
---
Loan terms
Car loan terms typically range between one and seven years, depending on the circumstances. Dealership loan terms are usually similar, so there isn't much difference here.
---
Convenience
Car loans can both be convenient or inconvenient depending on the lender and your financial situation. Still, generally speaking, car loans can be a bit slower than dealerships to get you from inspecting a car to driving away.
While some car loan providers can offer same-day approval (such as Jacaranda!2), others can take several days - if not longer - to process an application. Buying from a private sale can take even longer still, as most lenders require some extra information for a car that isn't bought from a licensed car seller.
On the other hand, one of the main advantages of dealership car loans is their convenience. Car dealers usually want to make a sale as quickly as possible, so they'll likely try and offer you finance for a car at the same time as your purchase. It's possible to go from inspecting a car to owning it within hours when buying from a dealership.
While it might be nice to have a smiling car salesperson walk you through all the paperwork and help you sign the dotted line, be careful to avoid falling into this trap. Convenience may not be worth the price of signing a loan contract that isn't suitable for your needs…
---
Choice
Car loans generally provide the customer with a greater level of choice than dealers as there are simply more to choose from. According to RateCity, there are 87 car loan providers listed on its database, and there would be many more who hold the appropriate license to offer loans for cars and other vehicles.
You can apply for a car loan with the big banks all the way down to the smallest credit unions, and with online lenders such as Jacaranda! With a greater number of banks and lenders to choose from, car buyers have the power to shop around for the best value car loan they can find.
Dealership finance, however, tends to give you less choice in most instances. The type of loan you can get will depend on the dealer or car brand you're buying from, and there's less information available online to compare each dealer's loan details.
---
Flexibility
Car loans can be a very flexible product for several reasons. Firstly, most lenders offer pre-approval, which conditionally approves you for a loan up to a certain amount so you can go and look for a car within that price range. Many lenders also allow you to make extra repayments on your loan to save money on interest: Jacaranda Finance doesn't charge any additional fees for doing so.
If your circumstances change, you could also refinance a car loan to a lower interest rate, different repayment type or a new lender entirely.
A dealership loan might not be quite as flexible, but you could still make extra repayments depending on your loan contract. The flexibility in dealership finance comes from the sale of the car itself: you could negotiate with the dealer to lower the price of the car or include certain add-ons that would benefit you. Just be aware that certain add-ons like extended warranty can represent poor value in some circumstances.
---
Types of cars you can buy
With a car loan, the type of car you can buy will come down to the lender's own internal restrictions as well as your current financial situation. At Jacaranda Finance, for example, we require that all cars financed through our car loans are:
Not older than 12 years at the time of your purchase
purchased from a licensed car dealer or a private seller
comprehensively insured and roadworthy
That being said, most car loan providers have a pretty broad set of criteria for the cars they'll finance, and you'll find that you should be able to get a loan for any decent, affordable car with a reputable lender - both new and used. You can also search for a car from a private seller if you go with a car loan, which opens you up to endless possibilities and potential bargains.
However, when it comes to buying a car from a dealership, you're pretty much stuck with either a car on the lot at the time or a car from the same brand. You can't shop around for a bargain as much at a dealership, although you can always try and sweet-talk the salesperson.
Some car dealerships also only offer finance for new cars. If you're buying from a used car dealership, the rates and loan terms on offer might not be as competitive.
---
Car loans & dealer finance: pros and cons
Don't want to read all that? We've also prepared a handy summary of the pros and cons of both car loans and dealer finance below.
Car loan pros and cons
Pros

Cons

Range of interest rates and fees available
More choice & ability to shop around
More flexibility in repayments
Greater range of cars available, better chance to find a bargain

Interest rates can often be higher, particularly if you don't have a high credit score
Lenders are less likely to negotiate loan terms (although you can shop around for a better deal)
Approval times can take longer with some lenders
More paperwork can be required, particularly for private sales
Did you know: There are no long wait times with a Jacaranda Finance car loan. Our state-of-the-art technology allows you to complete an application in just 5-12 minutes1 (depending on your circumstances) and receive pre-approval on the same day as your application2 during normal business hours.
Dealer finance pros and cons
Pros

Cons

Interest rates can be much lower in some cases
They can be highly convenient, with the dealer taking care of the paperwork
Approval speeds can be very fast
Can be an option for people with poor credit
You can negotiate with the dealer

Advertised rates can be misleading - check the comparison rate for fees
Fewer cars available to choose from
Reduced ability to shop around for loans
The dealer could mark up the price of the car
The dealer could include unnecessary add-ons to the total price
Repayments can be less flexible than a car loan
Dealer finance vs car loans: which should you choose?
There's no right or wrong answer when financing a car, as long as you've taken the time to compare a range of options. Car loans, dealer finance and even other avenues like salary sacrificing to buy a car can each be suitable for different people depending on their circumstances.
Car loans, for instance, might be the better option for someone who wants to take some time to shop around for both the right car and the right finance. By making sure you've found a good value car and can receive pre-approval for a loan with affordable, flexible repayments that suit your budget, a car loan could save you a fair bit of money on your next purchase at the expense of potentially taking a little bit longer.
Dealer finance, on the other hand, could be more suitable for a buyer who's confident in their financial situation and ready to buy a car now. If you don't mind haggling with a car salesperson, dealer finance could see you in and out with a signed loan contract in no time.
Regardless of your choice, always compare the rates, fees and loan terms offered by the lender or dealer before signing the dotted line. It's vital to make sure you can comfortably afford the repayments on any loan you take on, especially when buying something as expensive as a car.
If you aren't sure which financing option you should pick to buy your next car, seeking professional advice is rarely a bad idea.
William is the Content Manager at Jacaranda Finance. He has worked as both a journalist and a media advisor at some of Australia's biggest financial comparison sites such as Canstar, Compare the Market and Savings.com.au, and is passionate about helping Australians find the right money solution for them.
You can get in touch with William via
williamj@jacarandafinance.com.au
.